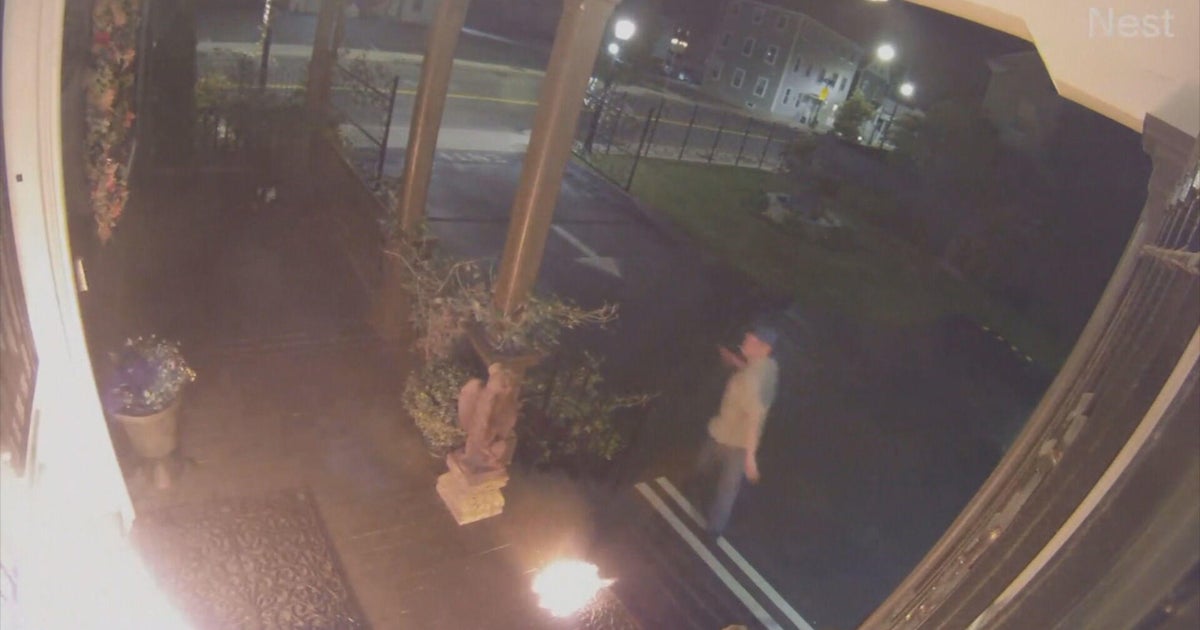 Man arrested after setting fire to Satanic Temple in Salem
SALEM — People inside the Satanic Temple said they received notifications on their phones from their doorbell camera. Someone was on the porch and the video showed him setting the place on fire.
Video showed a man walking from Bridge Street onto the property around 10 p.m. Friday.
In the video, the man entered the porch, dropped a backpack and began pouring flammable liquid, police said.
The suspect, wearing a t-shirt displaying the word "God" on the front, walked away.
Lucien Greaves is the co-founder of the Satanic Temple and said two people were staying in the adjoining Airbnb at the time of the fire. "We've run people through, we've had a lot of threats, but no one has ever done anything so egregious as throwing gas at our building and lighting it up," he said. declared.
Another person associated with the temple was the first to come out and try to put out the fire themselves before calling 911.
When first responders arrived, Greaves said he put out the fire quickly, but also noticed a man wearing the same clothes as in the video.
"He came back to the street from the other directions to observe the fire, in which case we had already given the police footage of the man from the security footage," Greaves said.
Police then arrested Daniel Damien Lucey, 42, of Chelsea.
Investigators say Lucey confessed to traveling to Salem to burn down the temple and intended to make it a hate crime.
Police charged him with arson of a home, assault on civil rights and destruction of a place of worship.
Greaves said he knew it could have been worse, but thought there was a lesson to be learned.
"If anyone can get anything out of it, it would be to take a moment, pause, be outraged, and talk to people about their beliefs and better understand who they are," Greaves said.
Salem Mayor Kim Driscoll released a statement on Saturday denouncing the attack on the temple.
"On behalf of the City of Salem, we condemn this heinous attack," Mayor Driscoll said. "Salem is a welcoming place, and this individual's actions do not reflect who we are or our values ​​as a community."