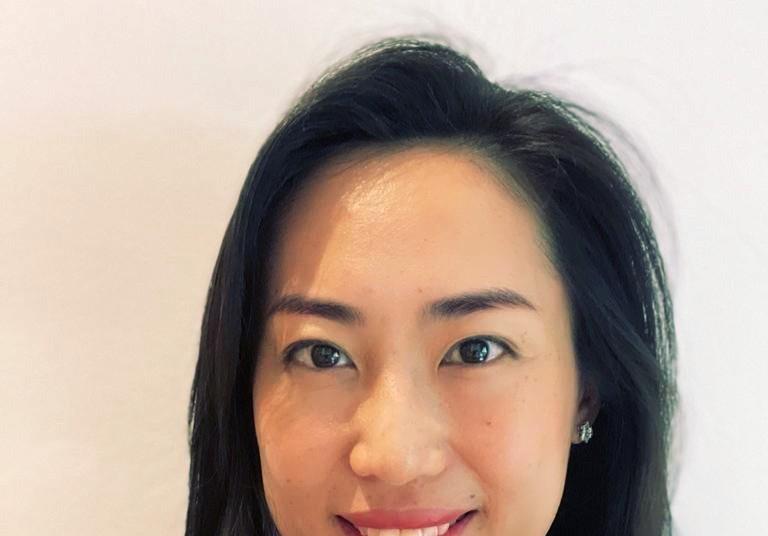 People Movement: Tandean Leads CBRE IM Asia's Indirect Private Real Estate Investments | News
Dexus, Mitheridge Capital Management, Apo Group, Pluto Finance, Brightmark, Goldman Sachs, Arqiva, Vicinity Centres, DWS, CBRE IM, QIC Real Estate, AMP Capital, Executive, Real Exchange, Lendmarq, Downing
CBRE Investment Management – Vida Tandean joined the firm as Head of Asia Investments for Indirect Private Real Estate Strategies. Based in Singapore, Tandean is responsible for researching, executing and managing all aspects of the investment and asset management process for the Indirect team in Asia. Prior to joining CBRE, she was an administrator with the UBS multi-manager real estate company. Prior to joining UBS, she spent over 10 years at Aberdeen within the firm's indirect real estate team.
CIQ Real Estate – James Donley joined the company in the newly created position of Director of Real Estate Capital Markets. Doneley is responsible for generating and connecting capital to real estate acquisitions across all QIC Real Estate funds and mandates. He also leads QIC Real Estate's capital transactions and investor relations functions. Doneley was previously Head of Capital Transactions at Lendlease, and before that he was with AMP Capital playing a similar role. Doneley will be part of QIC Real Estate's management team.
Mitheridge Capital Management – The London-based alternative investment firm specializing in real estate has appointed Vinny Bhanderi as a partner. Bhanderi joins build-to-let operator Apo Group, of which he was the general manager. Prior to Apo, Bhanderi was Managing Director at Be Living. He also held the position of commercial director at Willmott Dixon, after a stint at Goldman Sachs in New York.
Caerus Debt Investments – Mathias Thomas takes charge of the firm's business development and client relations division. In this newly created position, his main responsibility is fundraising for real estate debt funds and individual mandates initiated by Caerus. Additionally, he will also focus on business development and customer relationship management. Prior to joining Caerus, Thomas was Senior Director of Institutional Sales at Real exchange. From 2010 to 2017 he was CEO of INREV in Amsterdam. From 2007 to 2010 he held the chair of real estate management at the EBS University of Economics and Law in Wiesbaden. Thomas is former president and honorary member of the Gesellschaft für immobilienwirtschaftliche Forschung.
Finance Pluto – The USS-backed specialist property lender has appointed formerNatWest mortgage loan officer Phil Hooper to direct its lending activities. Hooper will become head of loans at Pluto, working alongside founder and CEO Justin Faiz. Hooper was head of real estate finance at NatWest for five years. He has also spent the past 15 years as a housing delivery and residential development manager with clients across the FTSE 350 companies, institutions, corporations, SMEs and HNWIs in residential and commercial property.
Luminous mark – The global waste management solutions company named Justin Goldstein as the new Senior Vice President and Chief Financial Officer. Goldstein will oversee Brightmark's financial growth, market expansion and critical investment strategy as the company continues to ambitiously grow its renewable natural gas and advanced recycling operations and partnerships. Goldstein joins Brightmark after a career in sustainable finance at Goldman Sachs, where he most recently served as Vice President of Public Sector and Infrastructure Banking Group of its investment banking division. He was at Goldman Sachs for 21 years.
Arqiva – mike parton retired as chairman and director. Mike Darceydirector of the company, replaced Parton as chairman. Max Fieguth was appointed director replacing Christian Seymour who is also retiring. Fieguth previously served as a substitute for Christian Seymour on the board. Matthew Postgate and Arnaud Jaguin were appointed directors of the company. Sally Davis resigned as a director of the company. Scott Longhurst has been named director of the company.
Neighborhood centers – The owner of the listed shopping center has mandated Pierre Huddle as CEO and Managing Director to replace Grant Kelly who left last year. Huddle has served as interim CEO since last November. He joined Vicinity as Chief Operating Officer in March 2019. Prior to joining Vicinity, he held various management roles at Westfield in Australia, Brazil and the United States. Following the acquisition of Westfield by Unibail Rodamco in June 2018, Huddle was named COO of the US business.
Framework – The real estate investment manager has appointed Dan Rosenbloom and Javier Benson Glanz to the functions of general manager. Rosenbloom will now serve as CIO and Benson-Glanz as COO. Rosenbloom will oversee Cadre's strategic position in the commercial real estate market, as well as its acquisition and asset management business. Additionally, Rosenbloom will help establish the company's target markets, sectors and risk tolerance as a member of the investment committee and increase its participation in capital raising efforts. Rosenbloom previously led Cadre's acquisitions team before becoming head of investments in 2021. Her institutional investment experience spans senior roles at firms including GEM Realty Capital, Fortress Investment Group and JP Morgan. Benson-Glanz will continue to lead Cadre's efforts in market penetration, expanding product offerings and maintaining operational efficiencies. His focus will include meeting demand from new investor bases, as well as building top-notch analytics and investor relations functions. Prior to becoming COO, Benson-Glanz rose from Executive's Managing Director of Commodities to Chief Business Operations and Growth Officer, and also served as Interim Chief Marketing Officer. Benzon-Glanz previously held strategic positions at Airbnb, 643 Capital, Barclays, etc.
Dexus – Brian Pyeongwoon Kwon joined the company as Head of Distribution, Asia, to be based in the new Singapore office. Kwon's role will be to support new clients in Asia and existing clients, including investors in the Community Infrastructure Fund which will be led by Dexus as part of the Collimate Capital transaction. Previously based in Seoul, Korea, he was Senior Coverage Specialist at DWS Korea, and Director at Natixis Investment Managers. He also worked at Hanwha Asset Management where he was vice chairman of the global alternative investments team and senior director of asset management at Macquarie.
downing – Magnus Hopstadius was appointed as a portfolio director within the firm's infrastructure asset management team. For more than 14 years, Hopstadius has worked in asset management for RES, mainly in Sweden and Norway. Prior to RES, Hopstadius worked as a project engineer for the construction of a new "waste-to-energy" power plant, including district heating, which consisted of steam generators for electricity generation. He has also worked as an energy consultant to help clients reduce their energy consumption.
Lendmark – The specialty real estate lender has expanded its sales and operations team with the hiring of 22 new professionals. The additions double Lendmarq's total headcount as the company continues to grow to meet ever-increasing demand for its services. The arrival of these new professionals – who come from some of the leading private lenders to the real estate industry – reflects Lendmarq's success in capitalizing on the opportunity presented by today's tight supply real estate finance market. The expanded team will help drive the growth of Lendmarq's origination platform in short-term transitional residential loans, long-term loans with a 30-year debt service coverage ratio for rental, and vacation rental and build-from-scratch projects – as well as single-family rental and multi-family projects.