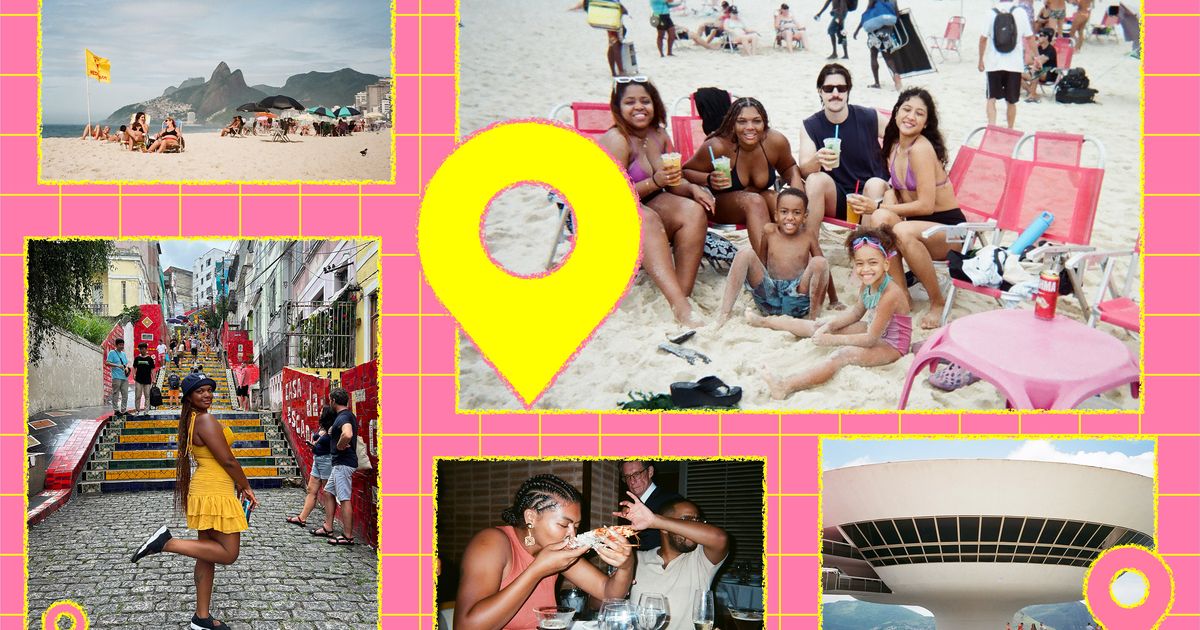 Rio de Janeiro itinerary: a week of things to do
I took a Delta flight, operated by LATAM, from JFK, so I stopped in São Paulo for a few hours before landing in Rio; it was a 16 hour travel day. Most of my friends had multiple layovers so they arrived after me. From the airport I scheduled a car service as I had a ton of bags and wanted that VIP moment with my name on the sign to kick off my birthday week. Otherwise, Uber is the way to go. When my friends arrived at Airbnb (Av. Vieira Souto, 136), I gave them a grand tour of our clubhouse. I found the rental months in advance. As soon as I saw it, I knew it was the one; it was well designed, sparsely decorated and stylish, that's how I want my 30s to be. It was a penthouse apartment in a 12-story condominium complex that had amazing city views. every angle revealed what could be a postcard from Rio. But what really sold me on the rental was the location and the private rooftop terrace with pool. The beach was our front yard, and a 24-hour grocery store, Zona Sul (R. Prudente de Morais, 49)was our backyard.
Since it was the first day with all my friends and family, I wanted it to be easy and relaxing, so I gathered everyone at the beach. Our section of the beach was between Posto 8 and 9 in Ipanema, which has incredible views of Morro Dois Iramos (Hill of the Two Brothers). The postos are the numbered lifeguard posts that separate the beaches and have become markers to indicate crowd vibes. Where we were is known as LGBTQ youth, day party and beach. As soon as we set foot on the sand, we were greeted by the men handling the beach chair rentals. Luckily my sister-in-law and brother are fluent in Portuguese, so I let them take care of that while we bought some cangas, which are used as Beach towels in Brazil. They are essential. They're lightweight, quick-drying, work like a wrap, and are the best keepsake. I bought my first canga in 2010 and took it with me to the beach all the time until I left it in Ghana last year.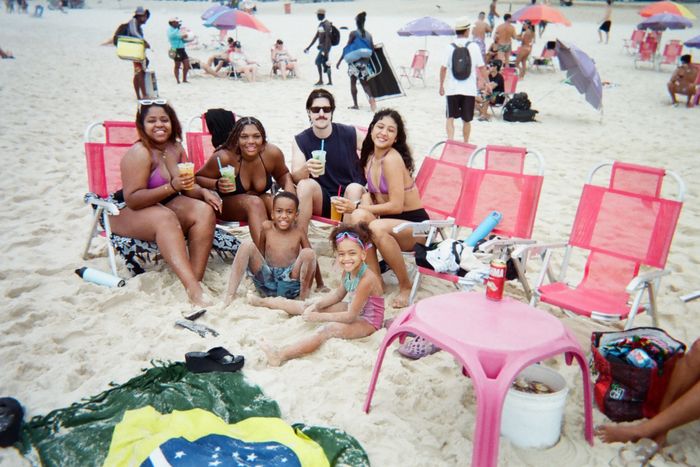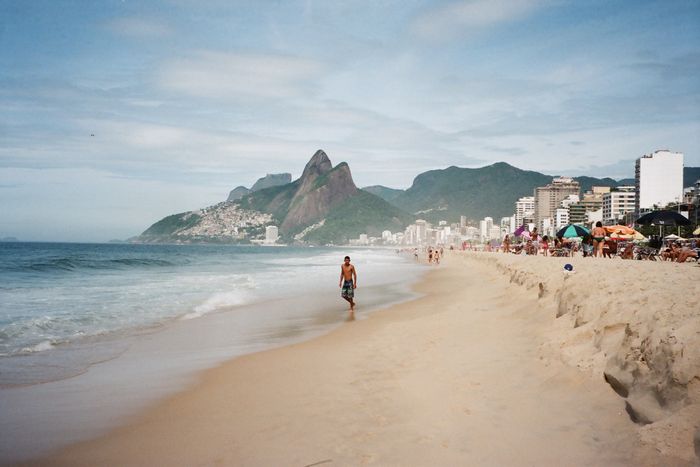 As soon as everyone settled down, we turned up the music and started the festivities with Brazil's national cocktail, a Caipirinha. It is made with cachaça, sugar and lime. You can get everything you need on the beach, so it's easy to stay there for hours. We bought bikinis, bracelets and so many snacks. We had queijo coalho (fried cheese), sweet corn, shrimp skewers, meat, fries, Brazilian beers and Suculé (frozen fruit ice cream).
After a long day of sun, fun and drinks, we went for a casual dinner at Zazá Bistro Tropical (R. Joana Angélica, 40 years old), a seven-minute walk from the Airbnb, and immediately fell in love with the lovely decor and ambiance (recommend making a reservation in advance). I usually throw my dietary restrictions out the window when I travel, but this restaurant had plenty of gluten-free options. The bistro salad, the white fish ceviche with mango cubes, the purple sweet potato gnocchi and the shoulder of lamb with ravioli were our favorite dishes. I was exhausted after dinner so I went home to sleep while my friends went to listen to live music at a bar called Barzin Gastrobar Ipanema (R. Vinícius de Moraes, 75).