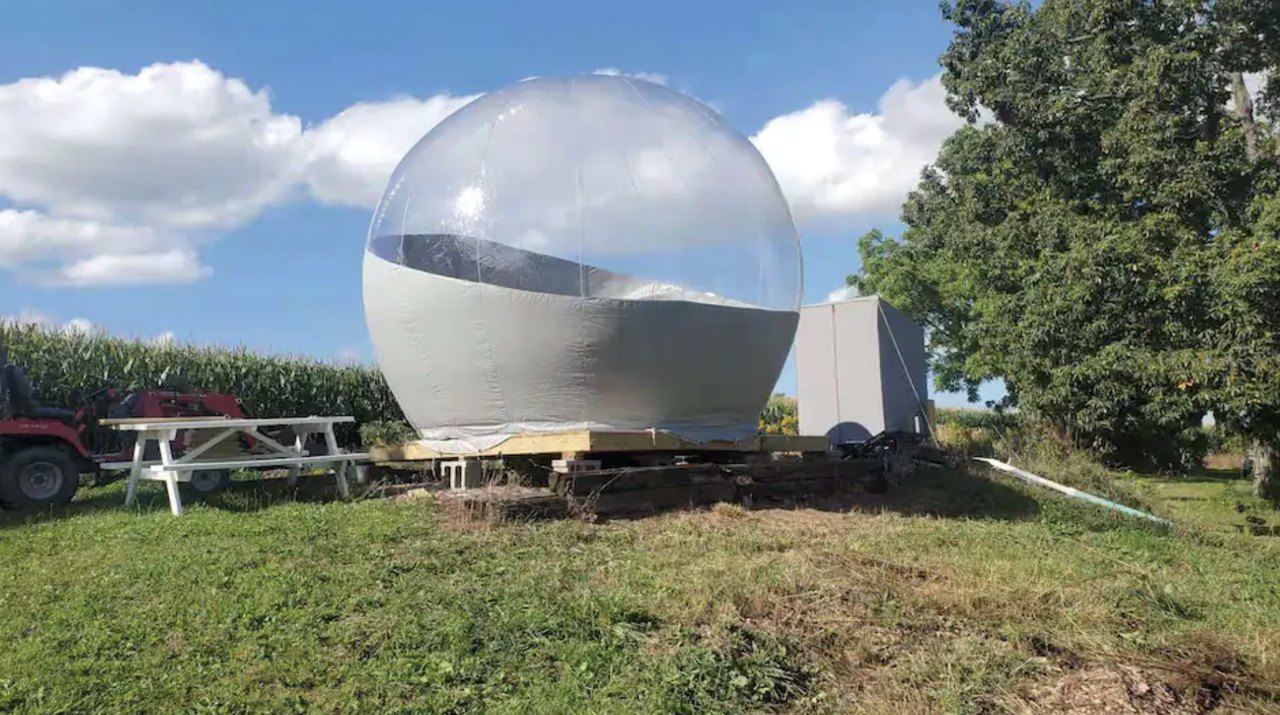 Sleep under the stars in this New York Dome Airbnb
If you're looking for a unique Airbnb to sleep under the stars in New York, you've found it! The Bubble Tent @ The Silverlaken Estate offers the ability to do just that. This inflated bubble has a transparent roof so you can see the stars and the moon while lying on your back in a comfortable bed. This place is very different and very special, and your stay at this Airbnb in West New York is something you will never forget. Read on to learn more about this unique Airbnb in Silver Springs, New York.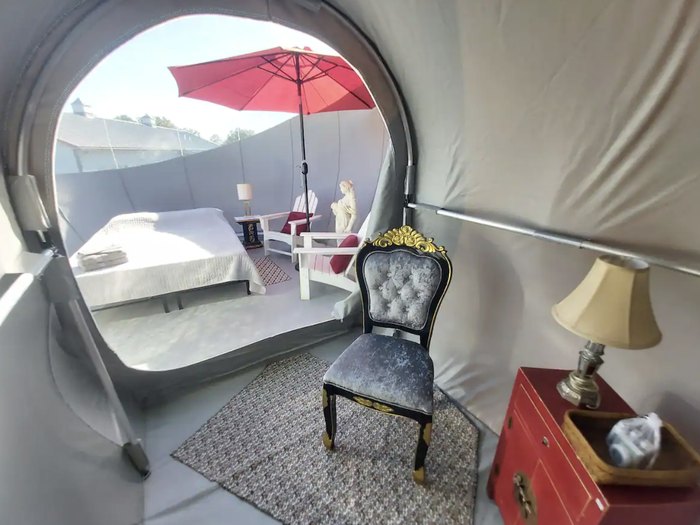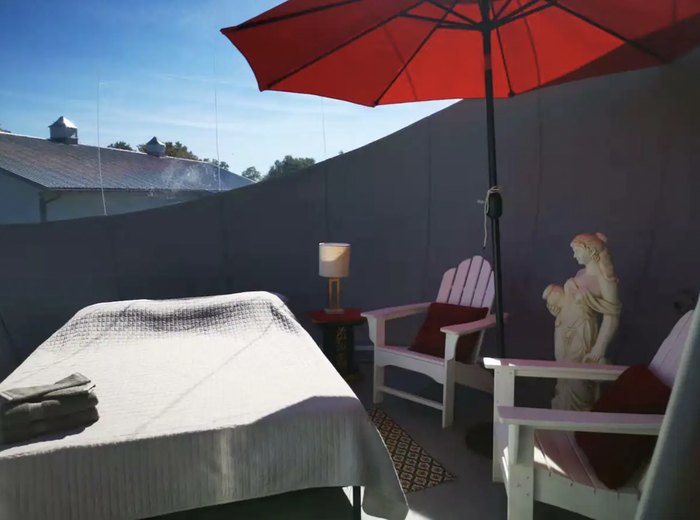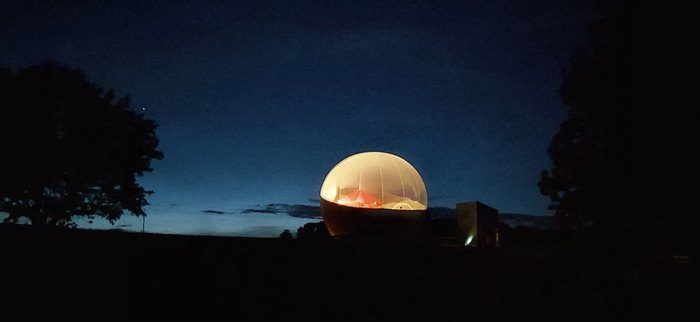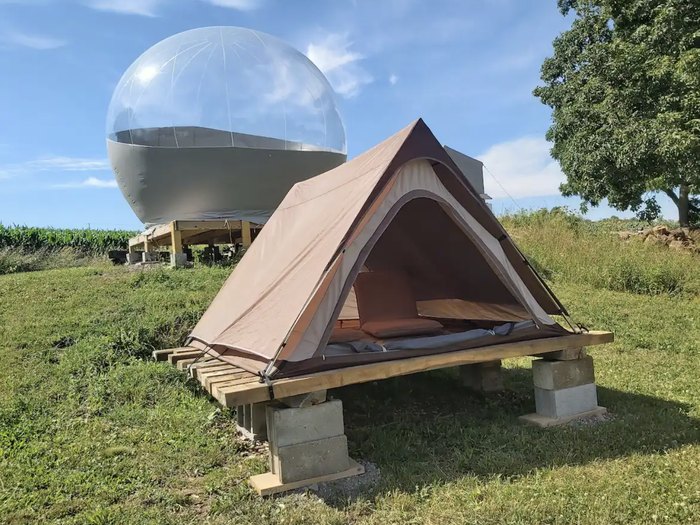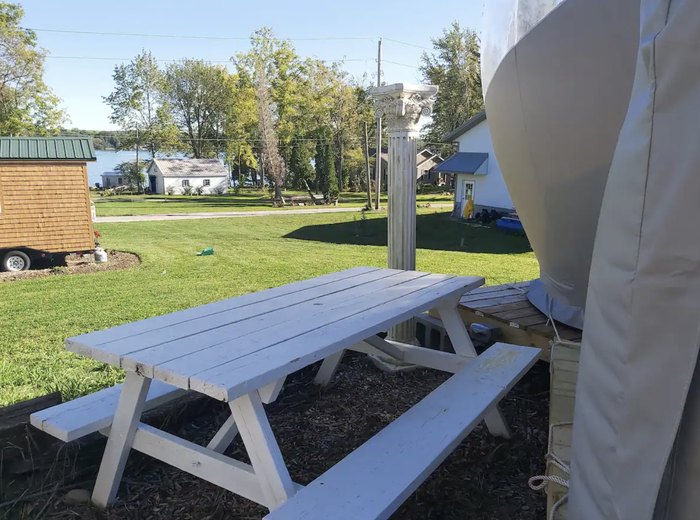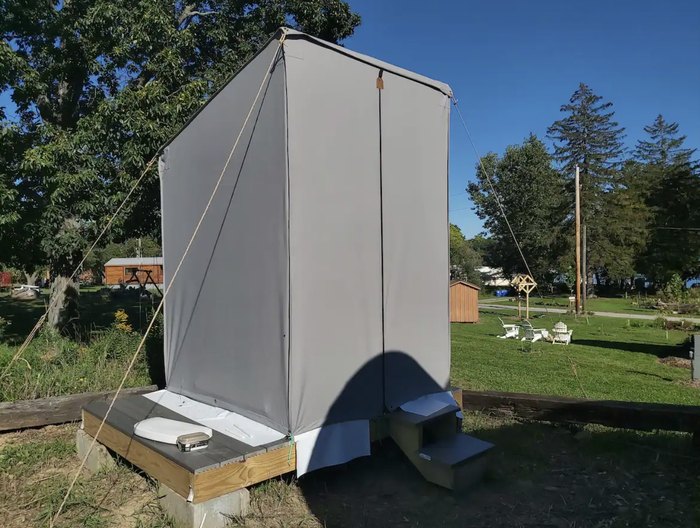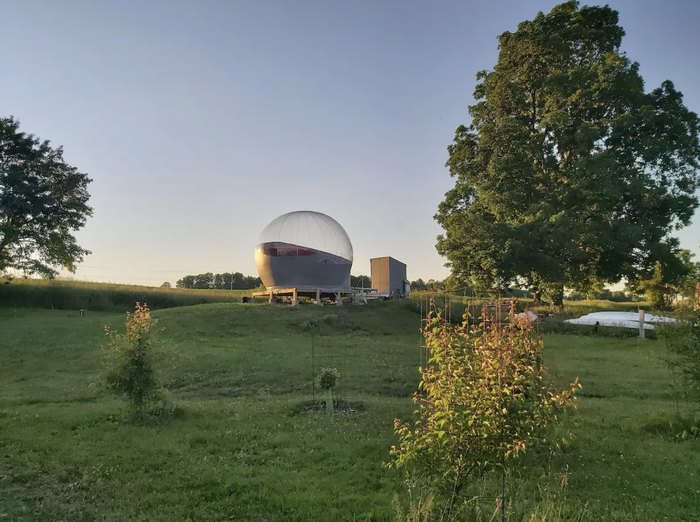 It's one of the most unique Airbnb's you've ever tried. You'll love the view of the stars and the moon that you can see at night from your bed, and you'll be thrilled with all the amenities The Silverlaken Estate has to offer. Book your stay today – you'll be glad you did!
Looking for more unique places to stay in New York? If so, check out this one: Spend the night in an Airbnb that's inside a real school bus right here in New York City
Address: Silver Springs, NY 14550, USA