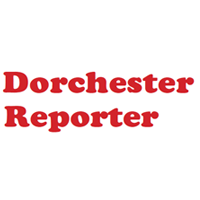 State of the City 2023: Wu proposes development overhaul, plans to modernize zoning code
Disassembled? Dismembered? Torn from the surly bonds of the town hall? Not enough. The Boston Planning and Development Agency, a frequent target of campaigns for abolition and reform, appears poised to continue its existence in one form or another for the foreseeable future, should the first "city state by Mayor Michelle Wu is an indication of what will happen next.
But big changes are coming for the agency, which is still officially known by its original name, the Boston Redevelopment Authority.
Held inside MGM Music Hall near Fenway Park, Wu's speech focused on the weeks, months and years ahead of his first term and outlined plans to revise the development process of the city ​​and restructure the agency.
She said she plans to sign an executive order on Thursday to set up a planning advisory council, led by Arthur Jemison, the city's chief planning officer and head of the BPDA. Wu's chiefs of staff who focus on capital planning, transportation, climate, housing and the arts will also be part of the group.
BPDA staff members will eventually transfer to the new department, but the BPDA's board of directors, which includes appointees mayors and governors, will continue to exist as Boston officials rework the zoning code to that fewer projects need to be submitted for approval by municipal commissions.
"Over the next year, we will move planning efforts from the BPDA to a new Department of Urban Planning and Design, to expand urban planning and design as a coordinated effort that guides our growth," Wu said in his speech. "Our vision is for Boston to sustainably reach our peak population of 800,000 with housing and schools, parks and public transportation to support that growth."
She also said she plans to file legislation, in the form of a self-governance petition, that would end "urban renewal," which was originally intended to channel money into redevelopment of struggling towns after the Second World War. To become law, the petition must be approved by City Council and State House leaders, in addition to the mayor's signature.
Rather than focusing on urban renewal, which targeted "urban blight and decay", Wu said the end of these powers means the city will focus on climate resilience, affordability and equity issues .
"Together, these changes will, for the first time since the 1960s, restore planning as a central function of city government," she said.
Wu also said that in February his administration plans to convene a steering committee, made up of real estate and community leaders, to revamp the "Section 80" portion of the zoning code, which dates back to 1996 and provides for a process review for projects ranging in size from the $5 billion "Dorchester Bay City" to the $5 million 24-unit condominium building on Coffey Street.
"We will simplify and speed up timelines so that the right projects get started faster," she said. "We will also be transferring BPDA compliance and enforcement to [Mayor's] Office of Housing so that our communities can be sure that we always benefit fully from development agreements.
The BPDA, still officially known as the Boston Redevelopment Authority even after a 2016 name change under Mayor Marty Walsh's administration, has been criticized for decades by several mayoral candidates and neighborhood activists.
Wu campaigned on the "abolition" of the BPDA, and on Wednesday night she echoed many of her criticisms of the agency. "The focus on building buildings rather than community has stunted the talent of its staff and widened the disparities in our city," she said.
Asked about the BPDA changes, City Council Speaker Ed Flynn said he needed to know more about the proposal. "I can't wait to read it and study it," he said.
State Rep. Russell Holmes, who represents Mattapan, said the BPDA changes made sense to him. "If that's what the new BPDA is, and it's now run by the city, and that's the biggest change, I'm okay with that," he said. "Looks like she's getting something back that she thought she should have had all along."
As to whether the Legislative Assembly will support the self-reliance petition, "I say they come and show us the proposal," he added. "The city should handle the planning."
Moving to a system where projects don't have to come as often before the city because Boston is already planned, like in New York, will be a "culture shock," Holmes said. "We are used to being able to commit and stop projects and being very vocal. Plan the city and it won't.
Former State Rep. Jeffrey Sanchez, who represented Jamaica Plain, Mission Hill and Brookline when he was in the Legislative Assembly, offered high marks for Wu as she navigated her first term. "She said she was going to take care of it and she takes care of it," he said of the BPDA. "It's something that Mayor Wu has spoken about since she was a councillor. It's something that is close to her heart and that she has thought about a lot.
Wu also plans to file a house rules petition that restores rent control for Boston.
"It's always been one of those third-rail issues," Sanchez said. "That was when I was in the building, when the votes took place, and it will be now."
Massachusetts voters eliminated rent control in 1994, but the Wu administration last week introduced a "rent stabilization" proposal that calls for capping the maximum annual rent increase at 10%.
The policy includes an exemption for buildings for the first 15 years of opening, as well as for smaller owner-occupied buildings.
"She brings ideas together and engages the city in a refreshing way. But it's going to be difficult, because at the end of the day, there's a lot of interest. I am a small owner myself, I am curious to see how this affects the small owner," he said. "At the same time, there are a lot of people making a lot of money in this town" thanks to AirBnb and others at the expense of neighborhoods that had more families.
"People who have made this city safe, who are cleaning up neighborhoods, meaning trash, but who have also reclaimed their neighborhoods from violence and human trafficking, those people should be able to stay in the city ​​of Boston," said Tito Jackson, a Dorchester resident and former Councilman for District 7. "We do 'eds and meds' (colleges and hospitals) here. The nurses have to live here. People who clean hospitals have to get out of here. These people cannot live four hours away.
Some rent control supporters said the Wu administration's proposal didn't go far enough and planned to pass a statewide bill that would limit rent increases to 5% a year. . They gather on Saturday, January 28 on the steps of the State House.
Opponents of rent control say its return would wreak havoc on the housing market.
Holmes said he was "not a big fan" of rent control in general. "Let's see what happens in the city," he said, referring to the need for the measure to clear the city council first. "I have no problem dropping it off if it makes sense, but I haven't seen what it is yet," he said.
In a scrum with reporters after his speech, Wu said the rent control proposal had not been finalized. "But it's been a very thorough process based on Boston-specific market conditions, rents in each neighborhood and also best practices nationwide and other places that have rent stabilization in place already, whatever. has been their experience," she said.
"Most of the changes we need will take time to implement," Wu continued. "But we have a window of time to shut down. Every day, people are driven out of our city. Every day the market gets tougher and businesses suffer because their employees can no longer afford to live in Boston. So we have to go as fast as possible. I'm not going to settle for anything other than using every possible tool at our disposal as quickly as possible.
Other housing-related highlights from his speech include:
– An executive order that requires all new construction and renovations to schools, municipal buildings and city-run public housing to be "entirely fossil fuel free."
– She promised that the Boston Housing Authority would end the use of fossil fuels by 2030: "This will mean unprecedented investments to retrofit these buildings and meet Governor Healey's ambitious goals for heat pump deployment , ensuring that families who need it most get healthier food first. houses and reduced energy costs.
The full speech is available here.
Seth Daniel contributed to this report. This article has been updated with additional comments.