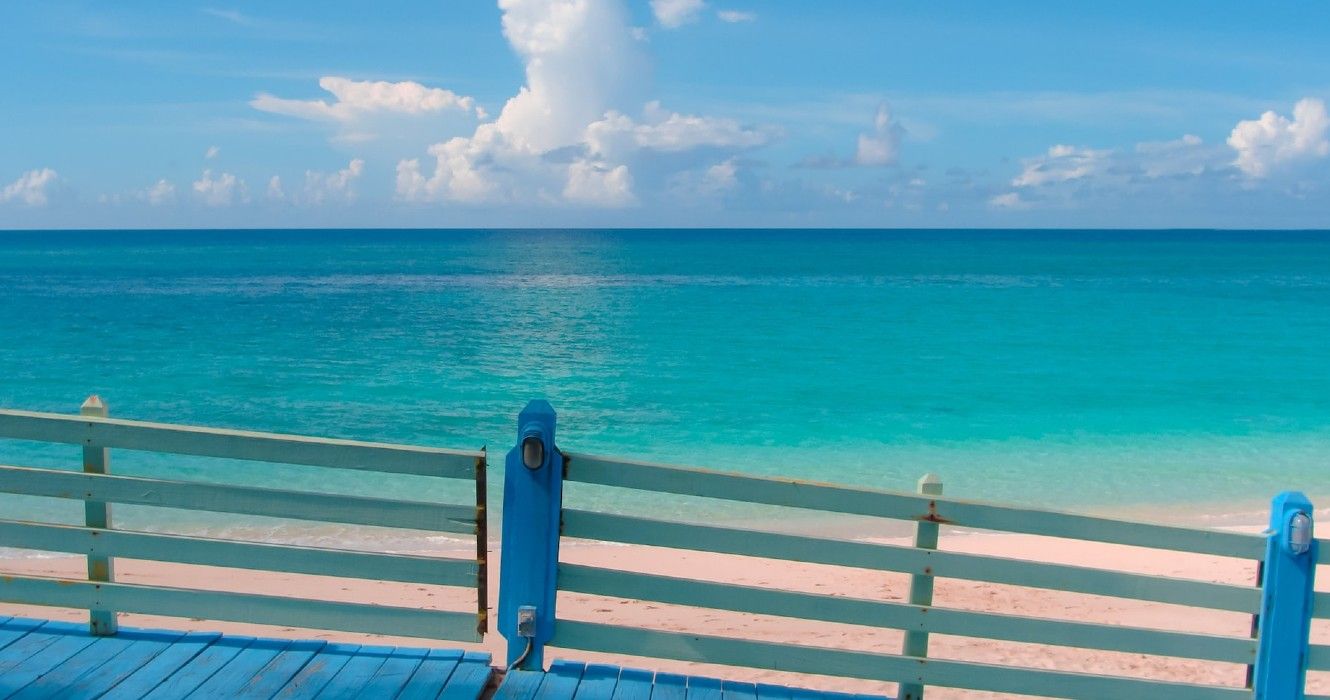 10 Best Airbnbs You Can Book in Nassau, Bahamas
Here is the truth. While Nassau has its drawbacks, and some people may complain that it is too touristy (aren't all famous destinations touristy? – or will become so), no one will deny that for its incredibly warm weather, pristine beaches and incredibly scenic, Nassau is up there with the best. What else? It's less than an hour from Miami and therefore ideal for a little weekend getaway that will come without curing the symptoms of severe jet lag that would accompany a trip to a distant place like Switzerland, Egypt or even New Zealand.
And there's another exciting side to vacationing in Nassau. The large number of accommodation options. That one seeks to rest one's head in Atlantis Bahamasor the many luxury beach hotels that attract vacationers willing to splurge, Nassau has no shortage of accommodation options. In this article, we reveal the top 10 Airbnbs you can book in Nassau.
10/10

Serene Downtown Artist Loft

To start, this Airbnb is right in the heart of downtown Nassau. It's actually a one minute walk to Bay Street. This means that guests will be at the center of all the action and attractions in the city.

And then, located inside an art gallery, this studio is an art lover's dream. The courtyard in front of the loft houses a restaurant that serves incredibly delicious meals and drinks.
Main Highlight:
The in-house restaurant delicacies are out of this world.
9/10

Sunny getaway near Lyford Cay and Old Fort Bay

Featuring a reverse floor plan where the bedrooms are on the ground floor and the dining area on the upper level, this airbnb, although a bit removed from downtown Nassau, is incredibly bright, airy and a bit whimsical.

One of the Nassau travel facts is that it can get very hot, however, this property, with all the cool breezes entering it, will always be delightfully cool.
8/10

Rustic Elegance Suite

What's in a name? Well, this amazing property surprisingly lives up to its descriptive appellation as everything here is about rustic elegance.

It is located on the west side of New Providence in a serene neighborhood just 10 minutes from the airport. and about three minutes from Stuart Cove Dive Center.

Related: Bask in the Sun and More: The Ultimate Nassau, Bahamas Travel Guide
7/10

Bright and Airy Luxury Condo | Close to Atlantis and the beach

Atlantis is one of the best all-inclusive resorts for families in the Bahamas. Therefore, for those who love the excitement of Atlantis and the charm and ambiance of Paradise Island, this condo will be the perfect place to settle.

Plus, walk to Cabbage Beach, one of the best beaches in Nassau, will take less than 10 minutes. And then the peace and tranquility of the area in which the property is located make it an oasis of charm.
6/10

Sandbox Studio at Love Beach

As its name suggests, this studio property is steps away from the singing waves of the beach and the sparkling white sand that carpets it.

The property has a well-equipped kitchen which will be useful for those who want to prepare their meals. On the beach, guests will find umbrellas and deckchairs.
5/10

Fishing Studio at Viking Hill

This property is just a three-minute drive from Lynden Pindling International Airport and a one-minute walk from Louis & Steen Cafe on Windsor Field Road.

This Airbnb is doused in bright colors that are sure to lift the spirits of any vacationer. And while the property's kitchenette doesn't have everything, it's well-equipped and will provide the help needed to cook a meal in no time.
4/10

Notos Cove to Old Fort Point

Located in Old Fort, Notos Cove offers panoramic views of the Atlantic Ocean from almost every room. Those who appreciate privacy, class and style will be impressed by the layout and location of the property.

With a fully equipped kitchen, a private beach, and an ambience that oozes elegance, Notos Cove, while a little on the pricey side, offers great value.

Related: Does Nassau have Uber? and other Bahamas transportation questions, answers
3/10

Sunrise by the sea

With interior decor that beautifully reflects the colors of the sea and panoramic ocean views from every glass window, Sunrise by the sealocated on the most eastern tip of Nassau and directly on the water, is an elegant four-bedroom paradise that, at just a glance, will leave guests completely exhausted.
2/10

The Beautiful House

This beautiful condo is in the heart of Cable Beach, one of Nassau's most beautiful destinations, known for its golden beaches. This two bedroom property is steps away from the largest casino in the Caribbean at Baha Mar and is close to just about everything.

With top quality kitchen appliances, the only slight downside to this otherwise stunning property is that the beach is minutes away.
1/10

Orchid House

Guests of this super luxurious Airbnb will wonder why all properties can't be like this. It's spacious, completely spotless, and conveniently located just steps from Atlantis and Cabbage Beach.