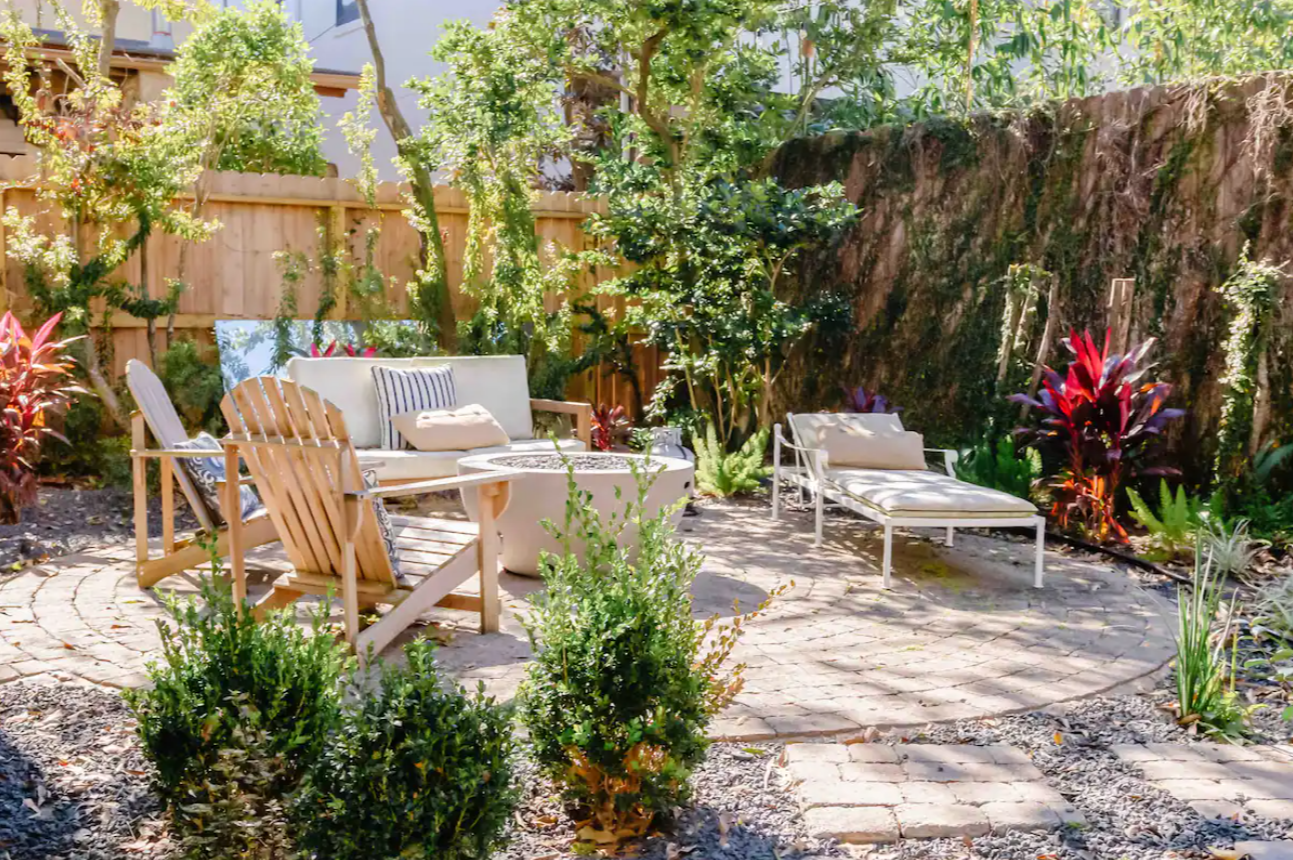 5 Pet-Friendly Airbnbs in Houston
Your favorite four-legged friend can enjoy a vacation, too, when you book these Airbnbs that allow dogs.
Every trip can be made even better by bringing four legged best friend on. But if Airbnb is part of your travel plans, it's important to make sure you book pet-friendly accommodations. Luckily, there are several charming Airbnbs in Houston that welcome your dog with open arms. We spotted five big pet friendly lists, taking into account the location and, of course, the outdoor space.
2 bedrooms, 1 bathroom
Charming bungalow in the Heights
---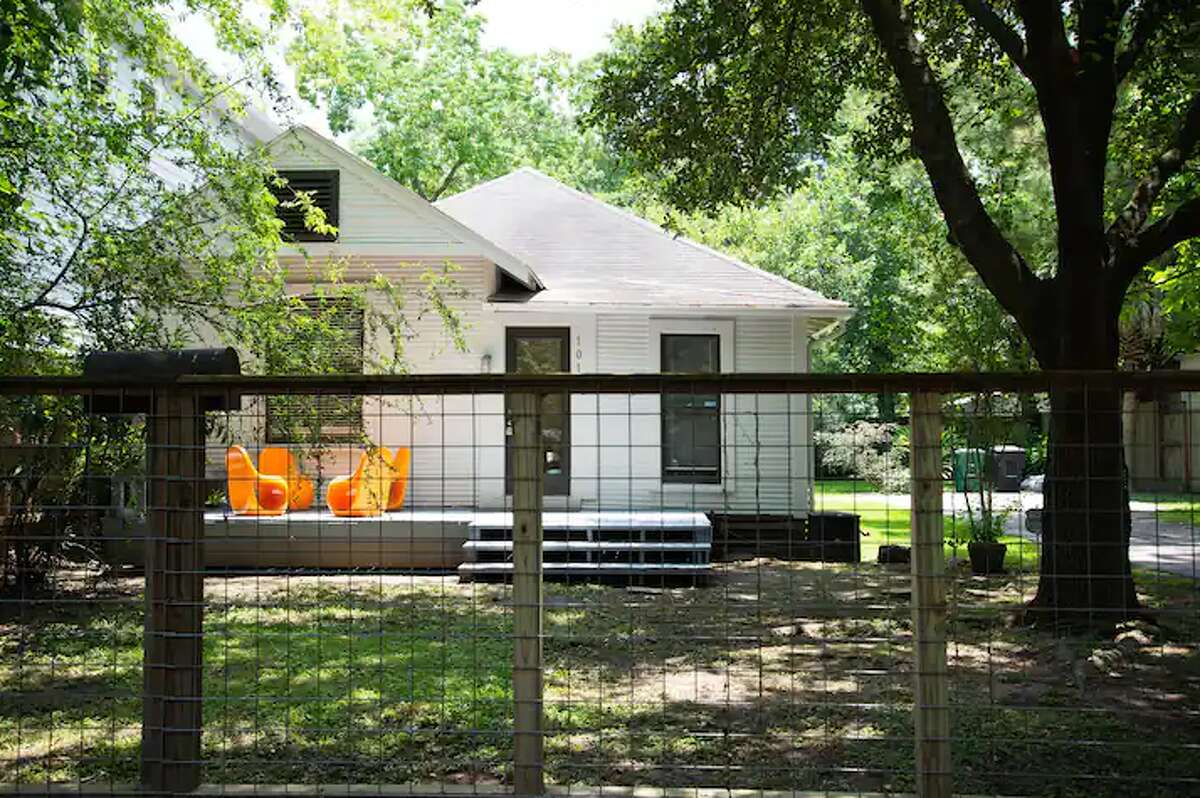 You and your dog won't run out of activities if you choose this charming bungalow in the Heights. Its location is a few blocks from the center of restaurants and bars where 11th Street meets Yale Street and Heights Boulevard. The house has two queen beds in each of the two bedrooms and a bathroom that opens to both. A bonus room offers a place to set up if you have a needed Zoom call to join, or could be a perfect place to put your dog's crate. The whole house is enclosed, with funky bright orange chairs set out on the porch. The large terrace in the garden has a table that seats eight, while there is enough grass for Fido to stretch his legs.
1 bedroom, 1 bathroom
A small house in EaDo
---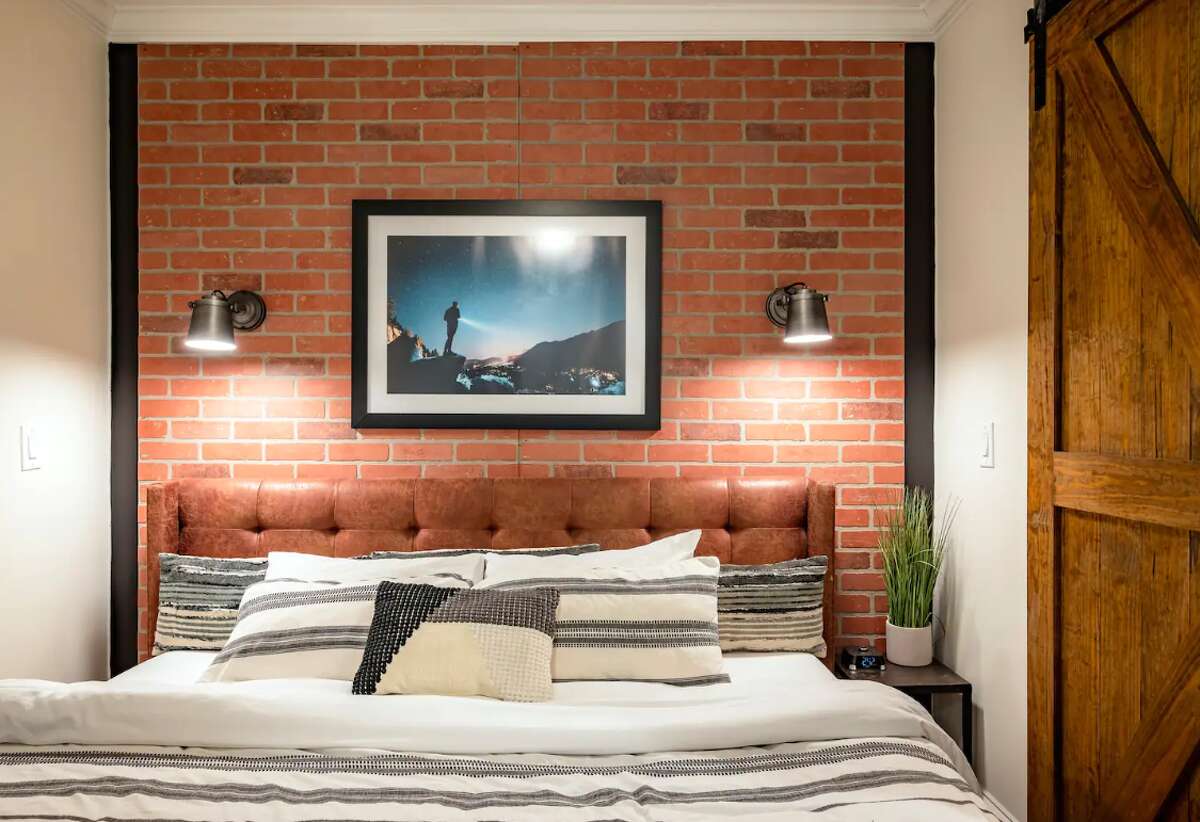 It's important to make sure your dog has the necessary facilities, but it's your vacation after all, so you want to be comfortable too. This little house east of downtown has a king bed with a 14 inch memory foam mattress and luxury bedding. If that's not enough to intrigue you, the lovely shared yard is fully fenced in with plenty of seating options. The 400 square foot house may be small, but it has a full kitchen and laundry room, which can come in handy in case your pup has an accident.
3 bedrooms, 2 bathrooms
Family Room in Second Ward
---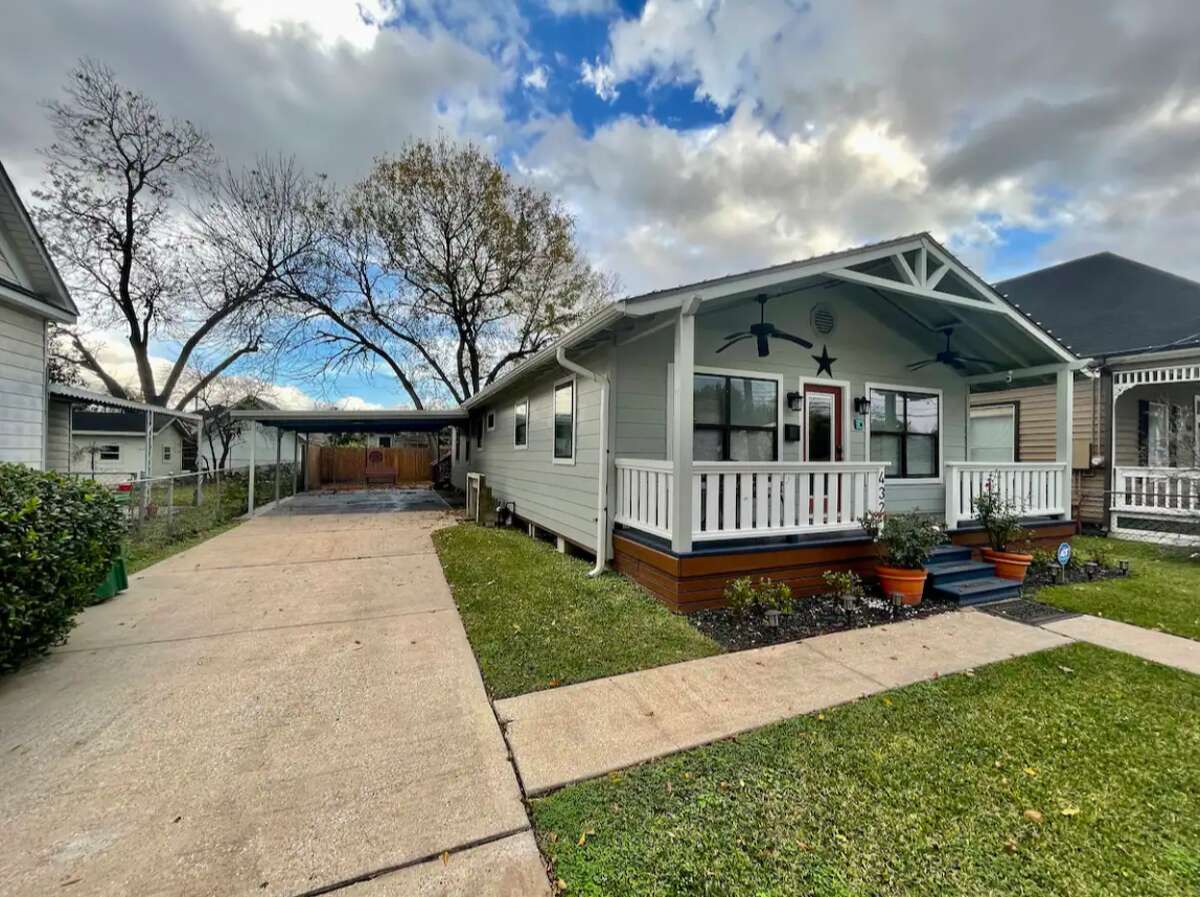 Bring the whole family to Houston and stay at this spacious three-bedroom, two-bathroom home. The long driveway is perfect for parking everyone's vehicles or giving the family dog ​​plenty of room to run around. The kids will enjoy staying in the guest bedroom with two twin beds and artwork of Spider-Man and the Mario Brothers. For those who need privacy, the master bedroom with a king-size bed has an adjoining living room.
1 bedroom, 1 bathroom
Stay in luxury in the Museum Quarter
---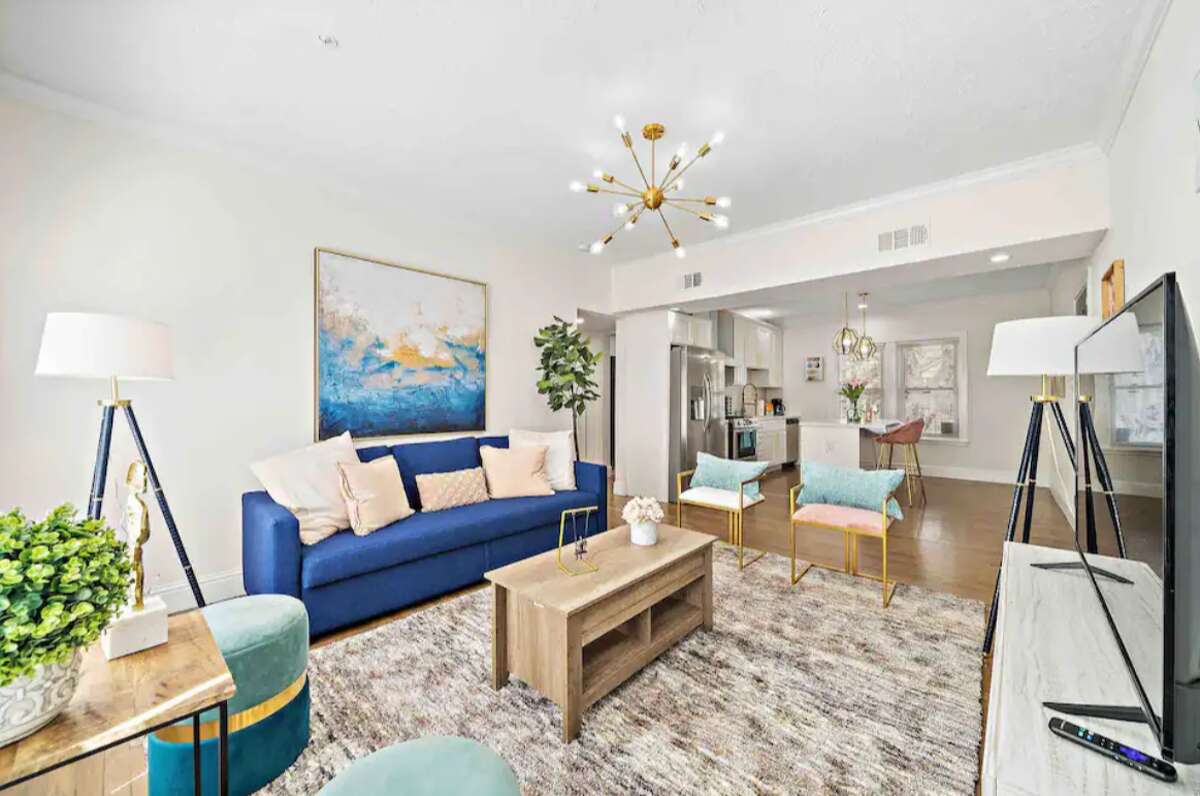 With the blush hues and gold accents on this list, you'll feel like you're staying in an exclusive hotel rather than a Airbnb Museum District. The first floor listing is in a fully enclosed building so your dog is safe when using the outdoor facilities. This Airbnb's location is within walking distance of Houston's most famous museums, such as the Houston Museum of Natural Science and the Museum of Fine Arts.
1 bedroom, 1 bathroom
A year-round swimming pool at West University
---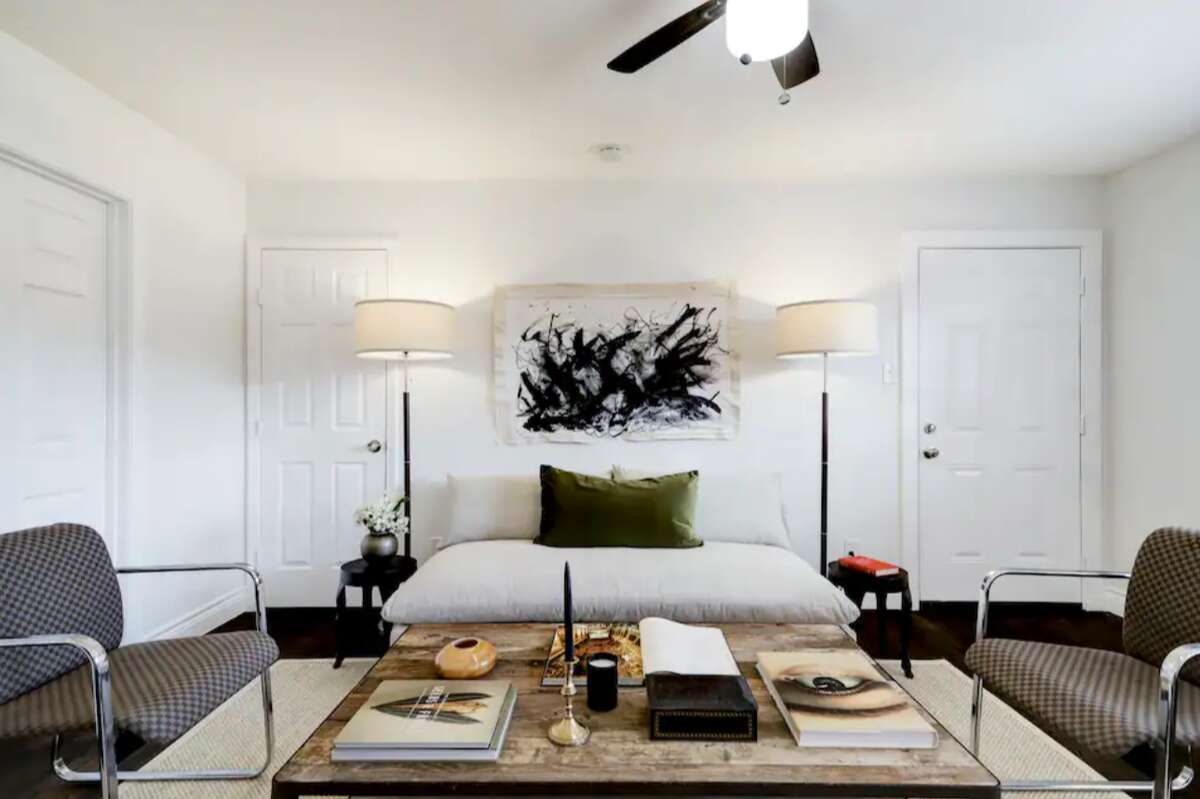 If you're visiting Houston during the heat—virtually any time of year—a pool is a great addition to the Airbnb you choose. This one bedroom minimalist apartment is bright and beautiful with grass outside the building for your dog to relieve himself and a year round swimming pool for his owners to relax. The location is close to both the Galleria for shopping and Memorial Park to explore with your pup.
More travel news and articles
---