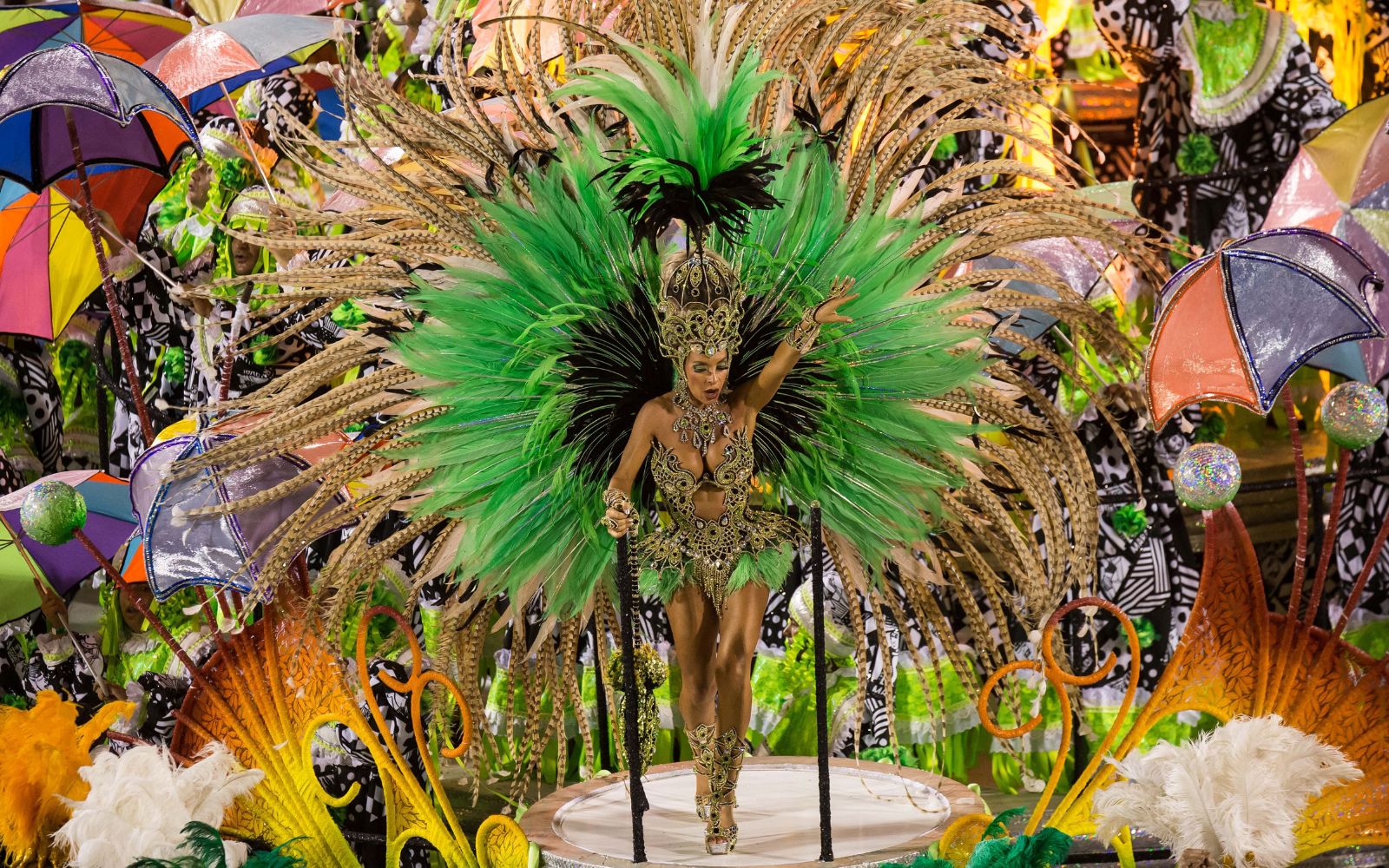 7 best carnivals in the world for the next 2023 season
Cities around the world come alive in winter with colorful and distinctive carnival events. More than 50 nations around the world celebrate carnival, and each has its own particular customs and festivities. Celebrations can last over a month and are often marked by parades, vibrant costumes, live music and joyful dancing.
Although this annual event is enjoyed around the world, some places hold absolutely massive celebrations. Here are our picks for the best carnival celebrations in the world:
Carnival in Rio de Janeiro, Brazil
Rio de Janeiro's Carnival celebrations are undoubtedly the best known in the world. Celebrations in Rio are an awe-inspiring spectacle and regularly attract over 2 million visitors to the famous seaside city. The 2023 festival will be held from February 17 to 25 at various venues around the city. The program will include samba music and dancers, the famous samba parade and epic parties.
Mardi Gras, New Orleans
The gigantic celebrations and parades that make up the distinctive festival make New Orleans famous the world over. In the two weeks leading up to (big) Tuesday, February 21, 2023, when Mardi Gras officially begins, the city will be filled with festivities.
It's no surprise that a million people visit New Orleans each year, considering that around 80 parades take place in the Big Easy. The festival is famous for its parades, where spectators are inundated with beads and coins from magnificent floats surrounded by magnificent marching bands.
Trinidad and Tobago Carnival, Trinidad
If Trinidad doesn't enjoy Carnival, then they prepare for it. The event, which takes place every year from February 15 to February 22, is an important part of the culture of this southern Caribbean island.
Binche Carnival, Belgium
The event, which has been taking place since the 14th century, will be held in 2023 from February 19 to 21.
The party ends with a parade of men dressed as Gilles, French musicians who originated in Burgundy in the 1400s. The Gilles are dressed in shades of red, yellow and black and wear wax masks, large feathered hats and clogs in wood. They parade through the streets drumming and throwing oranges at the spectators before closing the festival with fireworks.
Venice Carnival, Italy
The famous Carnival of Venice, which has been held since at least 1296, will be held from February 4 to 21, 2023. A parade of boats and a festival of lights take place every year on the Rio di Cannaregio canal. The 10-day festival features a series of masquerade parties where guests wear historical costumes and elaborate masks.
Carnival in Santa Cruz de Tenerife, Spain
Tenerife, the largest of Spain's Canary Islands, hosts the Santa Cruz Carnival, which attracts 200,000 spectators. The commemoration in 2023 will feature activities themed "New York – The City That Never Sleeps" between January 20 and February 26.
Carnival in Viareggio, Italy
The Carnival of Viareggio will celebrate its 150th anniversary in 2023. Six huge parades of papier-mâché floats will take place between February 4 and 25. The giant tanks are famous for their humorous references to Italian and world events and take over six months to build. The Viareggio Carnival is so unique and popular that it is nationally televised every year.