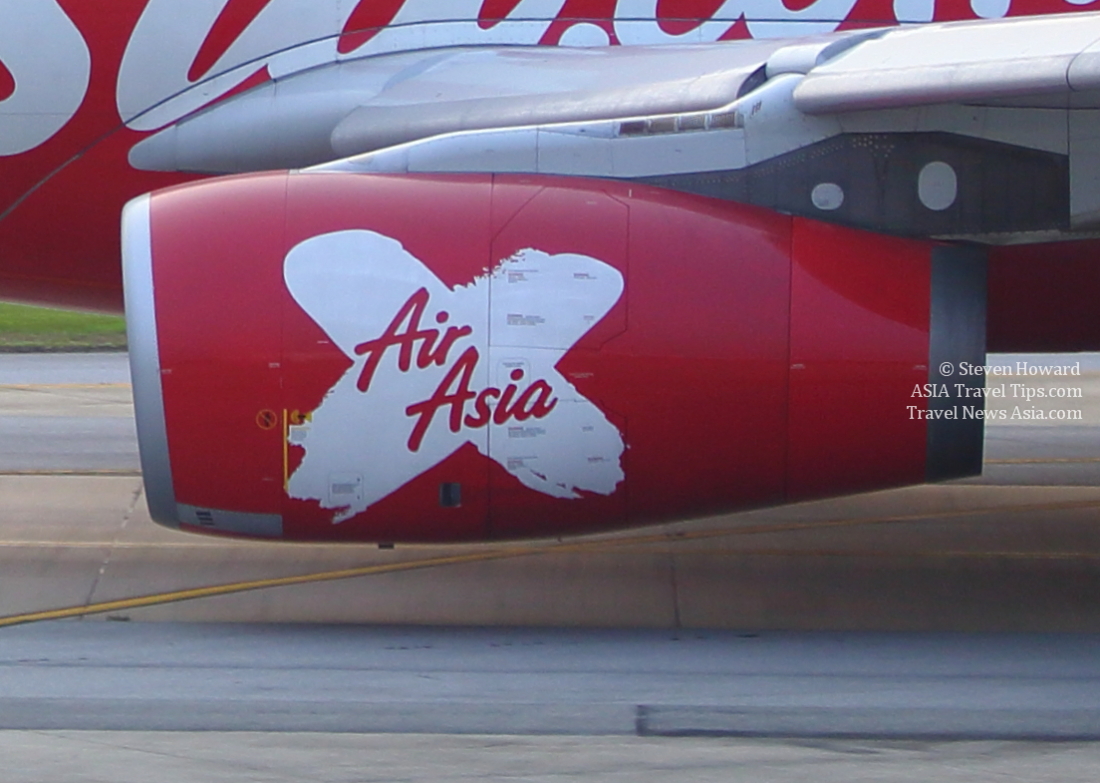 AirAsia X resumes flights between Kuala Lumpur and Sydney, Australia
(September 11, 2022, 10:44+07)
AirAsia X (AAX) has resumed commercial services to Australia, after a two-year hiatus caused by the pandemic.
The airline launched two weekly flights between Kuala Lumpur and Sydney, Australia on Friday and will connect the service to Auckland, New Zealand from November 7, 2022.
AirAsia X will also resume direct flights to Melbourne and Perth from early November 2022.
AirAsia X. Photo by Steven Howard from TravelNewsAsia.com
"Australia is one of our key markets and we are delighted to restore our service to the country and reconnect our customers between Sydney and Kuala Lumpur with great fares," said Benyamin Ismail, CEO of AirAsia X. "We would also like to applaud the Australian government for expediting the visa process for tourists to strengthen the travel and tourism industry, and thank the Malaysian government for reopening the border without restrictions, which will boost welcome thumbs up to the country's economic recovery. As we return to the skies, we will continue to review our network and meet growing demand in our core markets with additional new season services being added to the schedule in the near future. We hope that this resumption of service will not only benefit our customers, but also the tourism industry of both countries as a whole.
Australia remains a key market for the AirAsia X group. Thai AirAsia X, the long-haul sister airline affiliate of AirAsia X, also recently confirmed that it will launch new direct services from Suvarnabhumi Int. Airport (BKK) near Bangkok to Melbourne and Sydney, starting December 1 and 2, 2022, respectively.
Flight times between Kuala Lumpur and Sydney:

Rob Wood, Sydney Airport's Executive General Manager of Aviation, said: "It's great to see AirAsia X resuming its popular service from Sydney to Kuala Lumpur as we meet growing travel demand across Malaysia. After a two-year absence caused by COVID, we're sure this service will be well received by travelers looking for great fares to one of Malaysia's most in-demand cities.
Recent interviews in HD video: Airports, Biometrics and Travel – Interview with Sumesh Patel, President SITA – Asia-Pacific, Mövenpick Siam Hotel Na Jomtien Pattaya – Interview with Dmitry Chernyshev, GM, HD Video Interviews of Miss International Queen 2022 in Pattaya, Thailand, Siam@Siam Design Hotel Pattaya – Interview with Clive Nagington, Is Siam Seaplane ready to take off? Interview with Dennis Keller, commercial director.