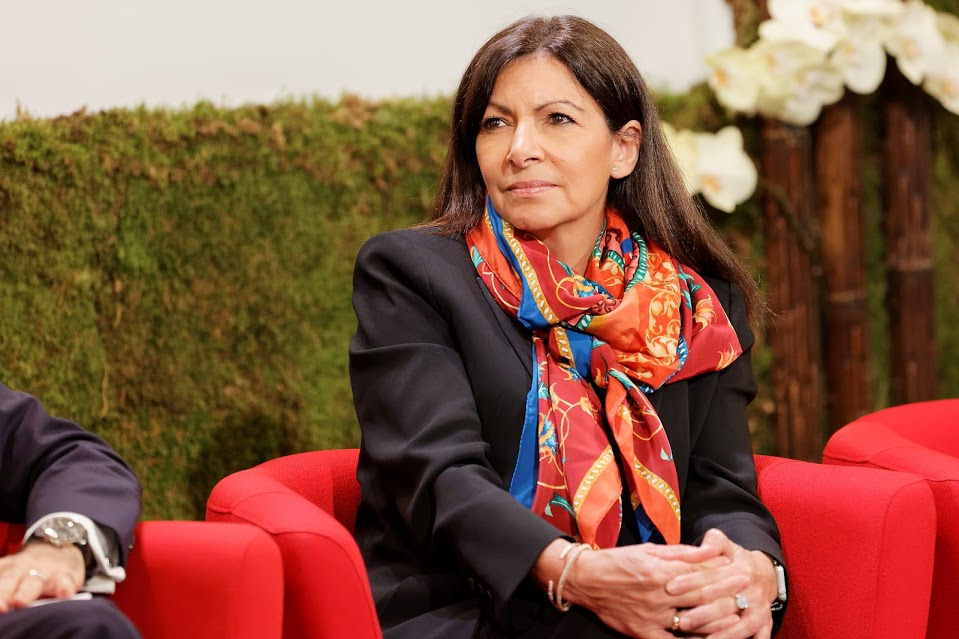 Airbnb could be forced to share data with European cities
September 21, 2020
by Sarah Wray
A group of European cities, including Paris, London, Helsinki and Barcelona, ​​have called on the European Commission to impose stricter regulations on short-term vacation rental (STHR) platforms such as Airbnb. That could mean forcing companies to share more data with cities to help with surveillance.
Representatives from 22 cities collaborating on STHR regulations through the Eurocities Alliance recently met with the Executive Vice-President of the European Commission, Margrethe Vestager, to share their proposals for the next Digital Services Act. The regulation will update the legal framework for digital services in Europe for the first time in twenty years and details could be finalized by the end of the year.
Dario Nardella, Mayor of Florence and Vice-President of Eurocities, said: "We can work with the European Commission to ensure an effective European framework that protects and empowers people and businesses, while ensuring that data and new technologies are used to deliver better public policy. "
Airbnb said it wants to work with cities and regulators to "find common solutions and establish clear, consistent and proportionate rules."
Conformity
The cities argue that STHR's growth has contributed to a reduction in the availability of affordable housing in some areas, as well as issues such as neighborhood noise and the eviction of local businesses.
While many cities have passed local laws to better regulate STHR, executives say illegal activity is difficult to counter because the platforms do not easily share their data with local authorities. Forcing them to do so could better enable cities to track trends and monitor compliance on issues like rental caps, tax collection and safety rules.
However, cities and tech companies have not always agreed on data sharing. In the mobility space, Uber had a long-standing dispute with the Los Angeles Department of Transportation on the issue, and the ride-sharing company Wheely has more recently confronted with the Moscow Ministry of Transport.
Anne Hidalgo, Mayor of Paris, said: "We are not against platforms, but they must respect local and national regulations. It is time to have a new European regulatory approach which above all serves the general interest, which for us is the accessibility of housing and the habitability of our cities.
Cooperation
The 22 cities are: Amsterdam, Athens, Barcelona, ​​Berlin, Bologna, Bordeaux, Brussels, Cologne, Florence, Frankfurt, Helsinki, Krakow, London, Milan, Munich, Paris, Porto, Prague, Utrecht, Valencia, Vienna and Warsaw.
Other proposed measures discussed include holding platforms accountable for the content they post and requiring them to remove listings without a valid registration number, as well as ensuring enforcement against those who violate the rules. local and national.
Last December, the Court of Justice of the European Union rated Airbnb as an online platform and not as a real estate company, limiting the regulations it would have to comply with. The Digital Services Act provides an opportunity to review the regulation of these platforms.
Margrethe Vestager, from the European Commission, said: "Better cooperation between platforms and public authorities will be a prerequisite for successful enforcement of the Digital Services Act. It will provide a modern and harmonized regulatory framework and will take into account the needs of national and local administrations and compliance with local rules, while providing a predictable environment for innovative digital services.
Cities' latest surge comes as Airbnb's revenue has been hit hard by COVID-19 travel restrictions, leading the company to earn about a quarter of its redundant workforce in May.
Patrick Robinson, Airbnb's Director of Public Policy for EMEA, Noted that Airbnb regularly shares data with governments in accordance with the GDPR, but he called for "greater clarity" for governments on how data can be accessed for legitimate purposes, while respecting the privacy rules of the EU.
"This consultation is an exciting and important next step in the direction of a Digital Services Act that reflects the new digital age," he said. "In parallel, we also support similar progress in other policy areas, including offline regulations, to address the different ways platforms do business. We are committed to continuing our direct engagement with hundreds of local, regional and national governments to ensure that our platform works for the benefit of all.