airbnb opens its international headquarters in dublin
airbnb collaborated again with the architectural firm heneghan peng to complete its new international headquarters in dublin. Titled "The Warehouse," the project marks the first time Airbnb has been able to predetermine the architectural layout of an interior space. the 4,000 square meters Headquarter is home to over 400 employees, while the company old dublin officealso designed by heneghan peng, will continue to work.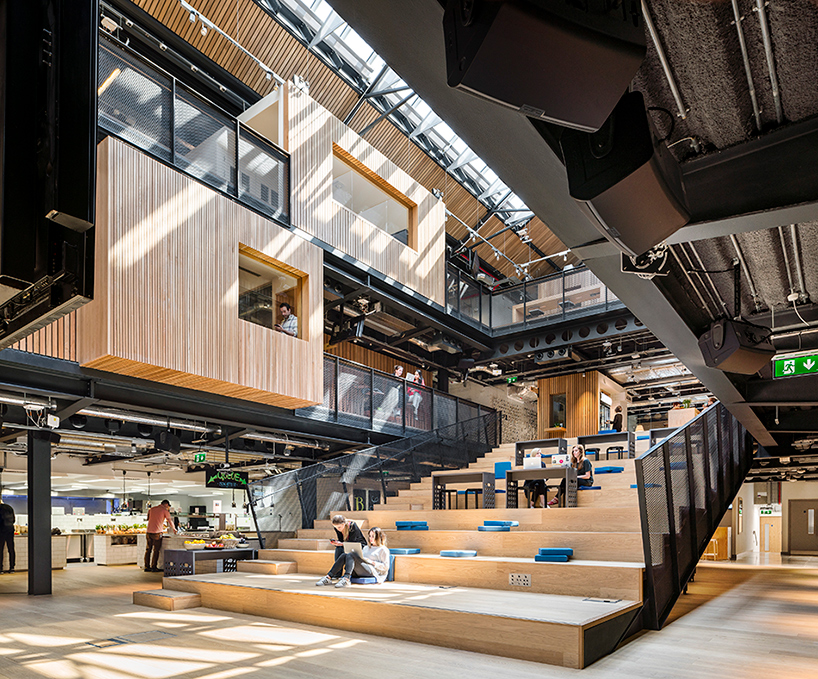 all pictures by Donald Murphy
the existing structure had fallen into disrepair before airbnb teams up with heneghan peng architects to completely renovate the property. Billed as the brand's first "urban campus" model, the headquarters features new structural elements, including a dramatic central staircase. to improve employee visibility, airbnb's environments team has incorporated a "neighbourhood" concept that allows staff to come together in a single, dedicated base.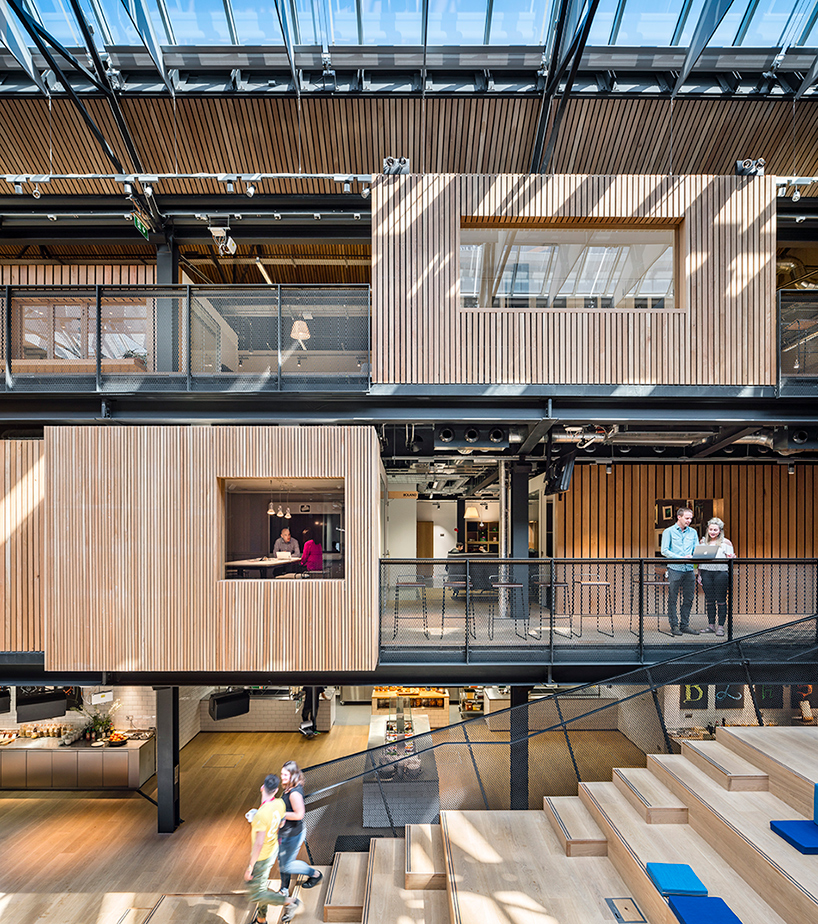 for the first time, airbnb was able to pre-determine the architectural layout of the interior space
the warehouse consists of 29 quarters where the individual offices have been replaced by a large communal table. these areas also include personal storage space, one or two sitting booths and a seating area. the central staircase forms the focal point of the office. named 'agora', it connects the first floor to the basement, unifying the different floors. the versatile staircase serves multiple purposes, from a conference and community event space for up to 400 people, to a lounge-style work environment.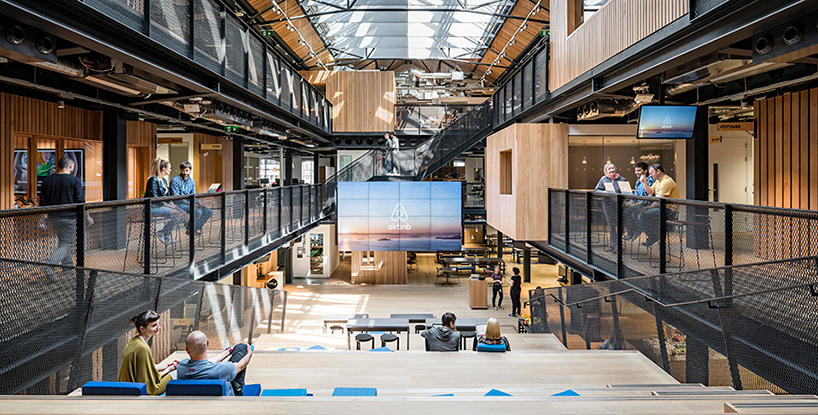 a central staircase forms the focal point of the office
as with previous offices, the interior design of each meeting room is inspired by existing airbnb listings from around the world. As part of Airbnb's overall office design strategy, the Environments team has engaged with local employees to help furnish the rooms. this included a bespoke replica of a romanian list dining table and authentic décor of a dwelling in montpellier, france.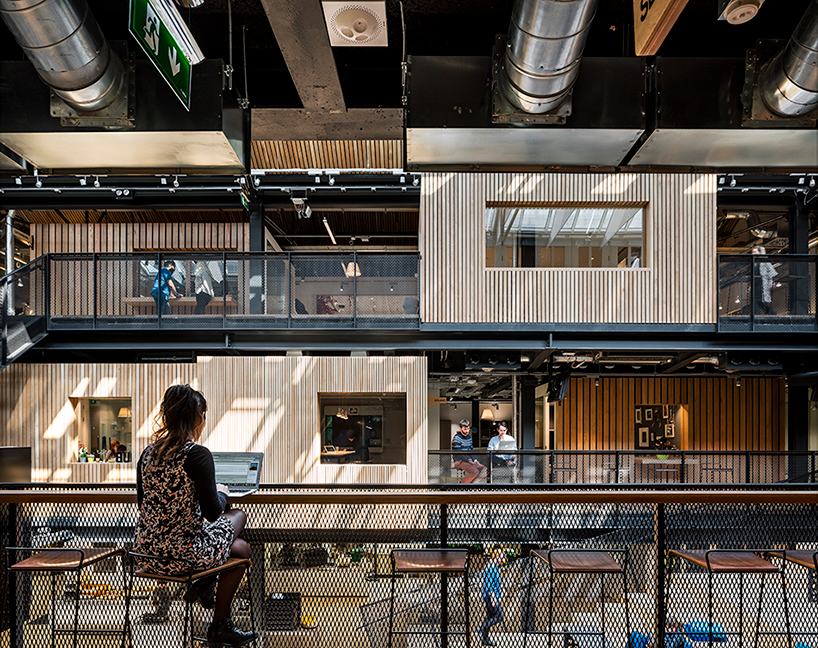 meeting spaces are organized around the central atrium
'the warehouse was a rare opportunity for our team to start from scratch and evolve the "belong anywhere" working philosophy that makes airbnb unique,' said rebecca ruggles from the airbnb environments team. "the combination of neighborhoods with visual and physical connection across the atrium provides just the right balance of privacy and socializing.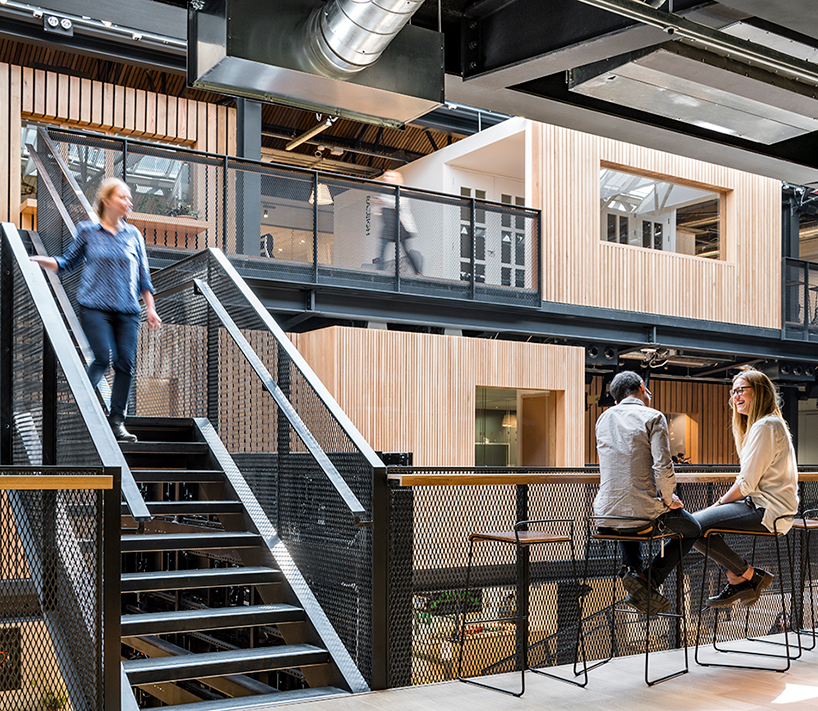 the space was designed to foster collaboration, interaction and a sense of community
'working with airbnb to design the warehouse has been a fantastic journey,' adds shih fu pengco-founder of heneghan peng architects. "following our collaboration on the watermarque building in dublin, it was an honor to continue this work to create a productive workspace of sharing and interactivity with airbnb's 'neighbourhood' concept."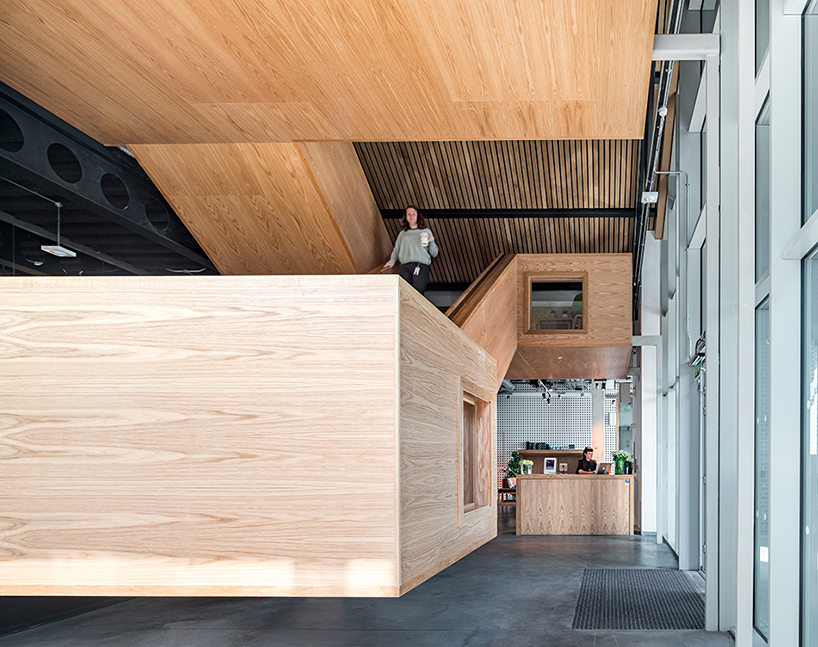 the 4,000 square meter office houses more than 400 employees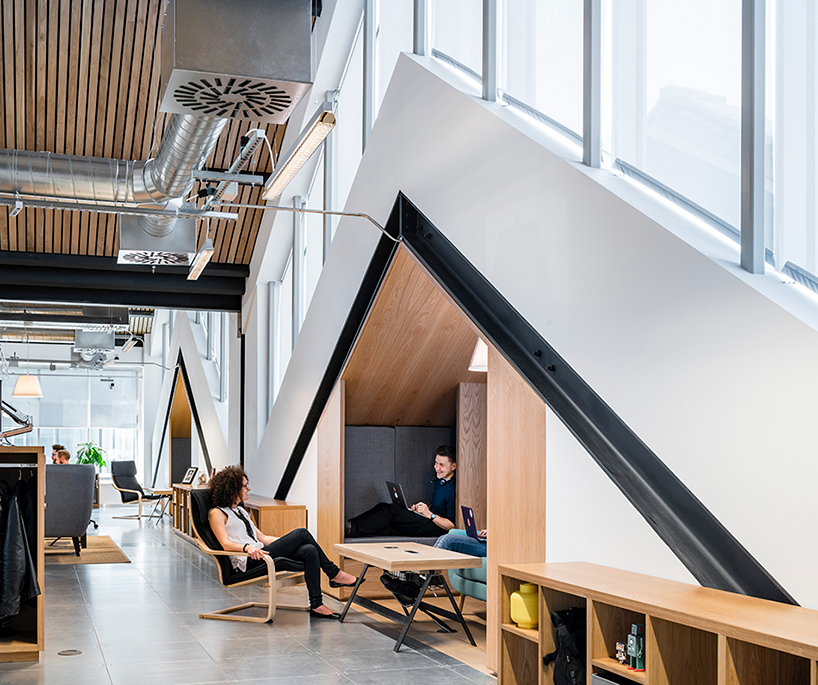 the property has been completely renovated by airbnb and heneghan peng architects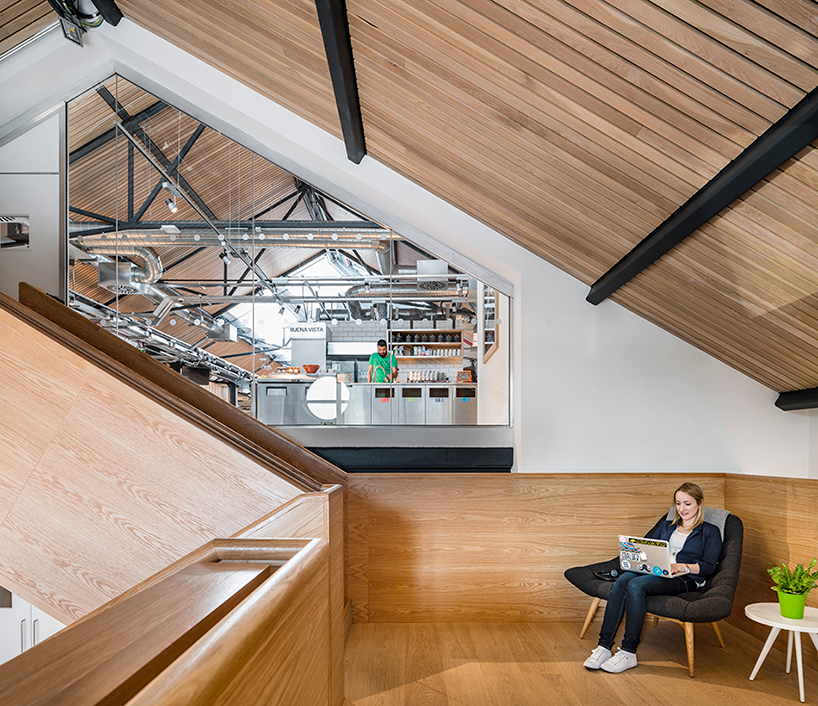 the program was announced as the brand's first "urban campus" model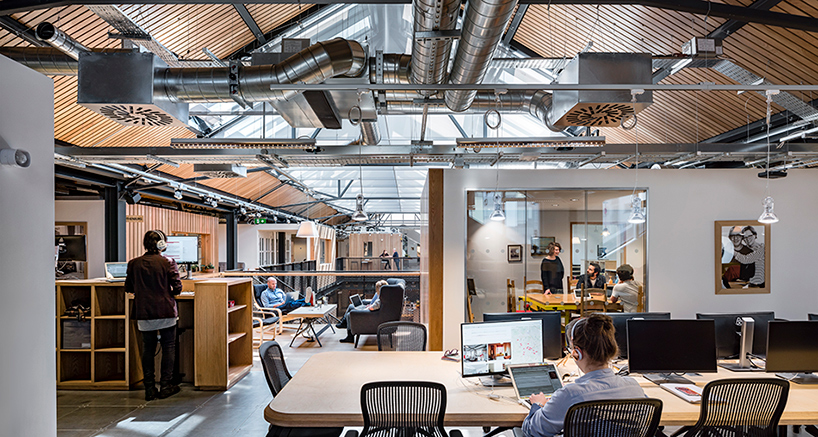 in order to improve the visibility of employees, the airbnb team has integrated a concept of "district"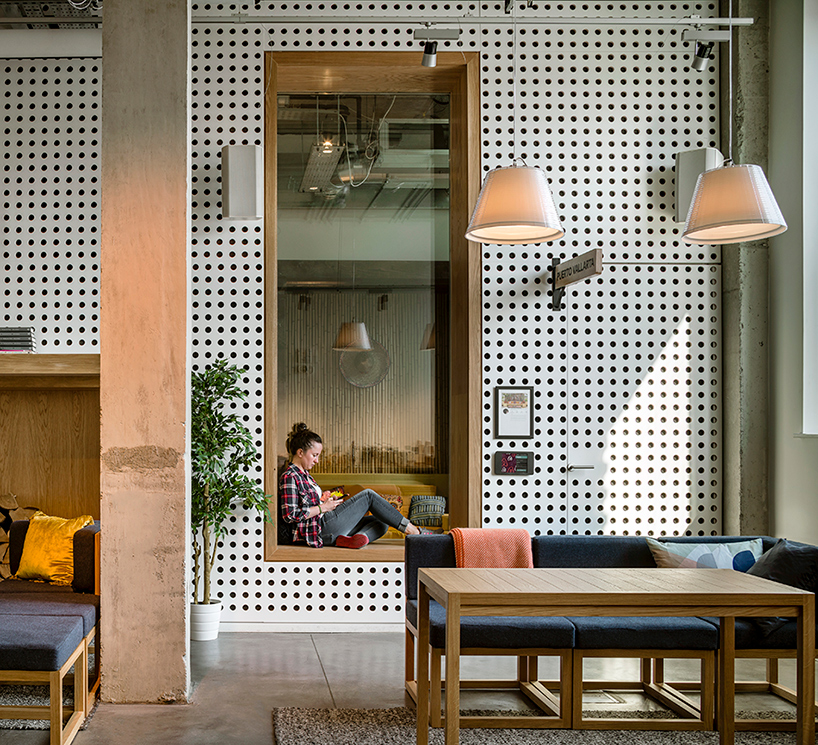 the "warehouse" seat was completed in April 2016
To save
To save
To save
To save
To save
To save
To save
To save
To save
To save
To save
To save
To save
To save
philip steven I conceive
December 14, 2016