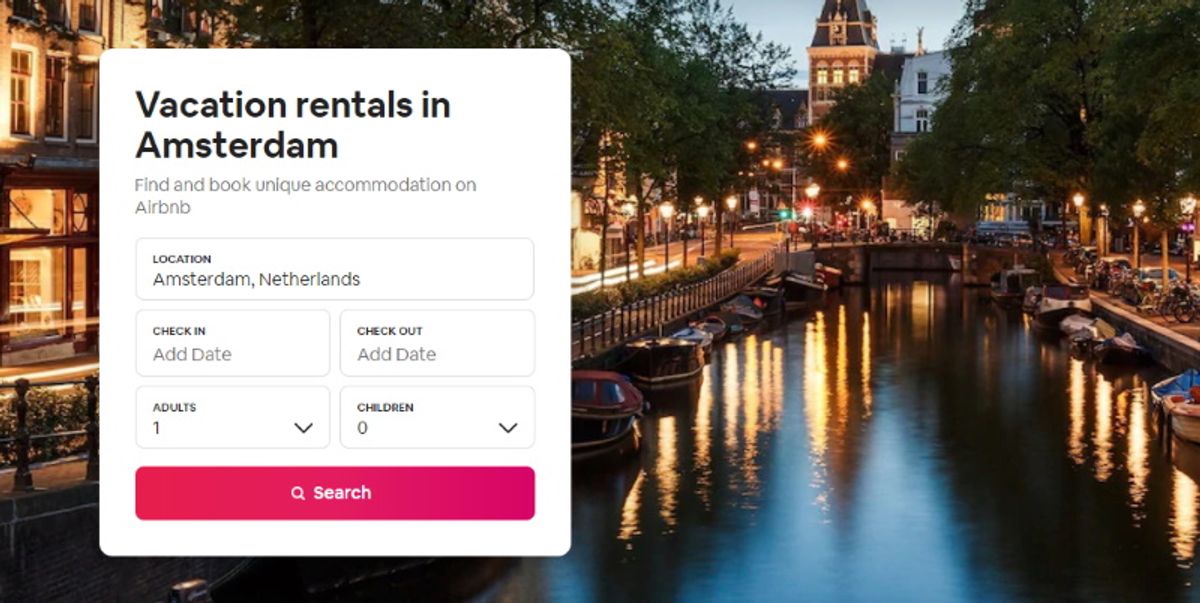 Airbnb says Amsterdam rental ban 'violates' residents' rights
Airbnb reacted angrily to a restriction imposed by authorities in the Dutch city of Amsterdam.
Authorities banned rentals in three of the city's central neighborhoods last week, starting July 1.
The company has found itself at the end of criticism in recent years that giving away private accommodation to tourists has reduced rental and evicted local residents.
The Amsterdam council has declared its intention to clamp down on mass tourism in the inner districts protected by UNESCO.
He says one in 15 properties across the city are available on online booking sites such as Airbnb.
The three neighborhoods in question have about 1,500 private rental accommodations aimed at tourists, or about 6% of the supply available in the entire city.
Still, Airbnb says it is "deeply concerned that the proposals are illegal and violate the fundamental rights of local residents" to rent out their properties to tourists.
There are approximately 18,000 hotel beds in the same three city districts.
Amsterdam was one of the first major tourist cities in Europe to strike a deal for Airbnb collect tourist taxes from owners.
Local hotels had previously complained that some hosts were not collecting the standard tourist tax from guests, in the same way that hotels, inns and bed and breakfasts did from their own guests.
Airbnb says its guests in 2019 collectively spent 400 million euros in the city, including 8 million euros in tourist tax.
Seven out of ten guests have stayed at a property outside central Amsterdam, he says.