Airbnb tips and tricks – how I saved $750 on accommodation in Europe
I've lived mostly in Airbnbs and VRBO for three months and here are some of the tips I've learned along the way to save money and get the most out of my travel lodging.
One method even saved me $750 and another hack I had to learn the hard way after a shocking week of sleep.
Some of these tips may seem like common sense, but they're always worth keeping in mind when booking accommodation for your next vacation (or long-term stay).
And remember you are the consumer, you can search for the best deals. Sometimes a hotel room is the cheapest option.
READ MORE: How to go on vacation without breaking the bank
How I saved $750
My wife and I spent a week in Prague at what is essentially an Airbnb hotel.
You arrive in a lobby with an automatic check-in machine that looks a bit like an ATM. You scan your passport, sign on the screen, and he spits out two room key cards.
We booked it on Airbnb for a decent rate. But after staying there and really liking the modern facilities, we decided to go back for the whole month of October (we are currently digital nomads, working overseas).
This time we were able to save 15% (equivalent to around AU$750) because we were offered a special discount by booking through the building's website.
Internet is your friend. If you find a cool place, be sure to do a search to see if you can book it on another platform for cheaper rates.
READ MORE: Woman finds secret room on Airbnb
Message your host if you want to stay longer
Private message your host if you would like to stay a bit longer, you may be able to pay cash and avoid additional charges. Did this recently and saved about $100.
I booked an apartment in the seaside town of Sarande in Albania for about a week. I foolishly decided to drink spring water in the nearby mountains and spent the next few days at death's door.
So I decided it would be a good idea to extend this stay and leave the bathroom and enjoy the beach.
We Whatsapped our host and asked if we could stay a few more days. He was happy to drop by and take the money so we avoided the fee and he gave us a nice little discount as well.
Tips for listing photos
A fisheye lens with slightly blurry images is an instant no. Chances are the giant bed is a crummy little couch.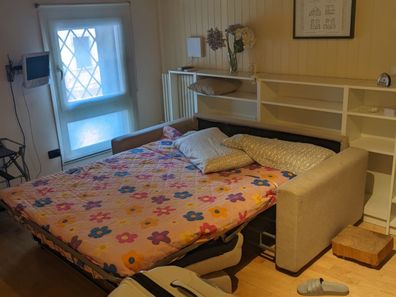 Also beware of the many pictures of nearby sights and attractions which means a good location but terrible accommodation. And if there are no pictures of the bedroom, chances are you're sleeping on the couch. Don't assume he has something that isn't in these photos.
One thing I pay special attention to is the bathroom. Showers in Europe suck. Most are tiny and don't empty properly. A photo of a big, beautiful shower is an instant win.
Location is key, but dig a little deeper
Don't spend all your time looking for a pad in a cool neighborhood without checking out the immediate surroundings.
Check Google Maps to see if restaurants and bars are on the same street to see how noisy it will be.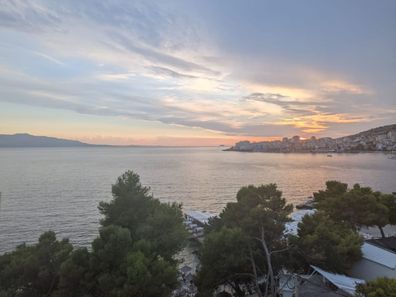 I recently stayed in a small apartment across the street from a restaurant that stayed open until 2am and its patrons drank alcohol on the sidewalk until closing time.
Also be careful in beach towns, some of these beach bars play music all night long (Heyyyy Macarena).
Filters are everything
Know exactly what you want and use those filters aggressively. This saves you time and avoids disappointment.
There's nothing worse than swinging around in your new home at the start of a heat wave and realizing you forgot to check the "air conditioning required" box.
The main features I always look for are air conditioning, self-check-in (some guests can get cheeky with late check-in fees), a house for you, a washing machine, a kitchen, and last but not least, good WiFi.
If the WiFi information is not listed, ask your host for the connection speed, anything over 30 Mbps will be sufficient to stream some shows and do any work.
The washing machine means you can pack lighter and you can save a lot of money with a kitchen – even if it's just making your own breakfast and morning cuppa.
If you have the money to spend, you can't go wrong with the "water view" filter.
READ MORE: Australia's best Airbnb host has been revealed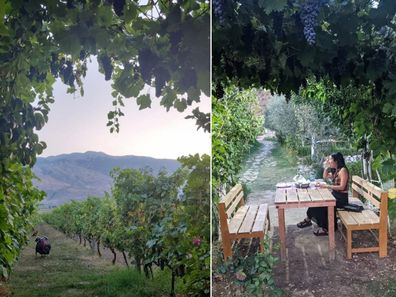 Make the most of your host
Hope your host knows the area and has solid recommendations. Especially if you are in a non-English speaking country.
The hosts told me all about their favorite beach to avoid the crowds, the cheapest and most delicious local food I've ever had, and even which taxi company will rip me off (to be honest, every taxi company taxi tries to rip you off).
Stay longer and save lots of money
If you stay seven days, you get a discount on Airbnb. If you stay a month, these discounts get serious (I'm talking about $1,000).
So check the + or – 2 days option in the search to see if extending your trip could save you a lot of money.
The stairs are the devil
I've been surprised this way too many times.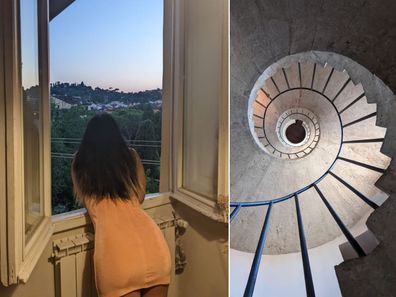 If you have a big suitcase (like my wife) and need to lug it up five flights of stairs (like me), that's a problem.
There are not elevators everywhere, especially in older towns.
Don't be fooled, sometimes when you add up the cleaning and service charges, it would be cheaper for you to stay in a hotel room.
For a daily dose of 9Honey, Subscribe to our newsletter here.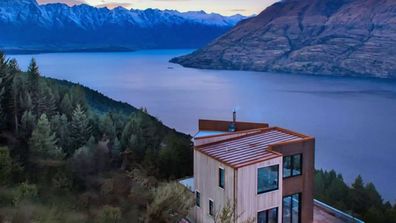 Airbnb unveils its 'most popular' property