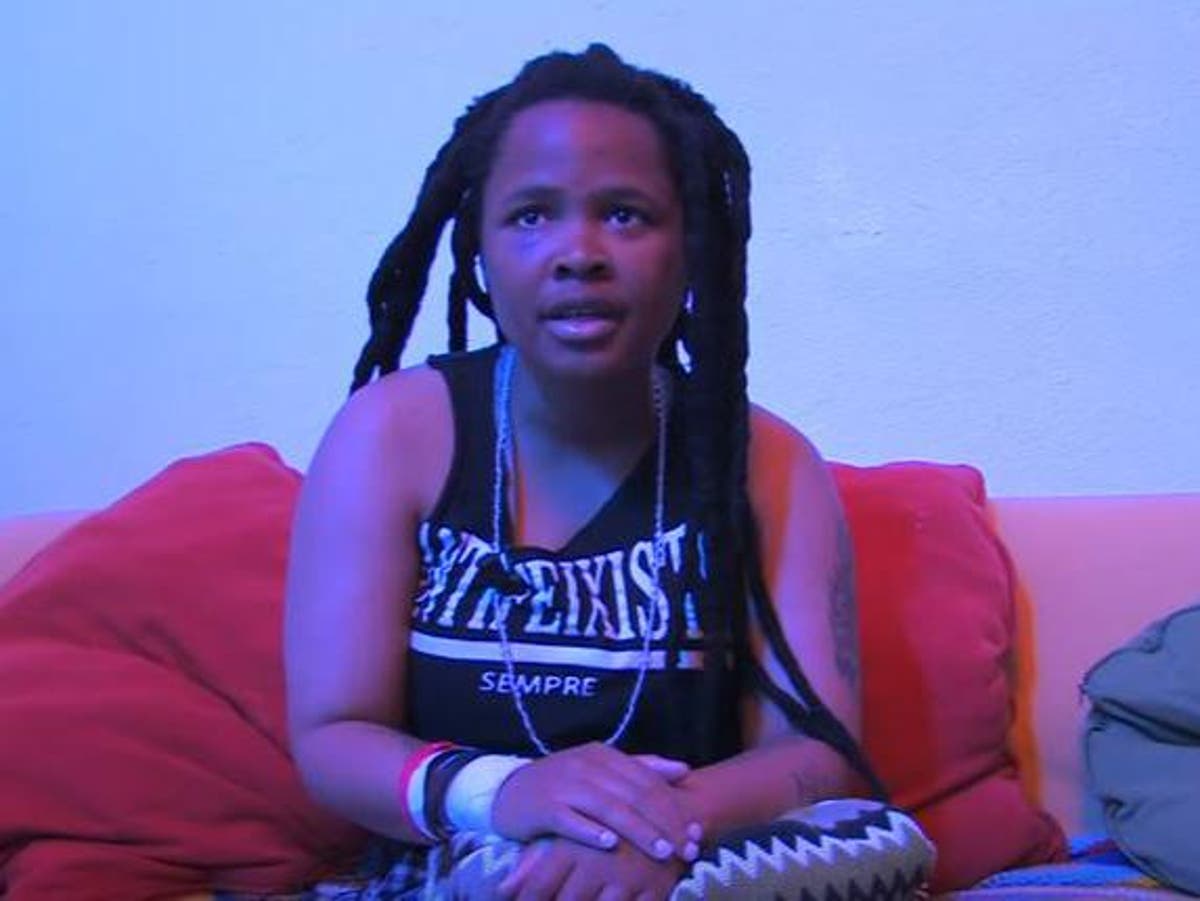 Black tourist 'pushed down stairs by Airbnb host' in Amsterdam | The independent
A South African tourist has been hospitalized in Amsterdam after being pushed down a staircase in Amsterdam by her Airbnb host.
Film maker Sibalhe Nkumbi, who is studying in Europe, was in Amsterdam to review a friend's art exhibition when the incident – which was filmed – took place on Saturday.
She was coming out of her Airbnb late when the host lost her temper and threw her down the stairs. He had been summoned by his wife.
In the video, she can be heard screaming "Out, out", before pushing her down the stairs.
"We knew we were late," she said in a video posted to YouTube today after being released from the hospital. "We heard the bell ring. The lady was clearly upset … she said it was not acceptable you have to pack your bags and go now. I apologized profusely for our delay.
Nkumbi says she and her companions were leaving when the woman returned with her husband, who was visibly angry and, she says, violent.
"I remembered asking, 'Why are you so emotional, we're leaving,' she said.
She says he called them "you people" and said "you are not the queen you think you are… it is not Africa.
"Anyone of color who reads this and has witnessed racist attacks, you know when it happens to you," she says. "And the abuser always makes sure they say something vague… so they can't prove anything."
"If it was a white person, I can guarantee you it would have turned out differently."
She says she made up her mind not to say anything and was quietly leaving, when the man moved to grab her as she passed him on the stairs. She realized he was about to throw her to the ground.
"As I was gripping the wall he was trying to get me to his position and eventually I lost my grip and that's when I flew down."
She says he tried to do the same to his coworker, but she latched onto the rail and told him not to touch her.
"I don't remember how it happened," she says. "I woke up in the hospital in pain. And then I got the video of the story. Everyone was panicking, the police came to question me.
Nkumbi says she suffered a concussion, has a big lump on the back of her head, and has bruises on her face and body. In the video, she shows large bruises all over her arms which she says were caused by the man's grip.
"I'm from South Africa where you would expect that because the racism is visible," she said to the camera. "But coming here and getting attacked like that, I didn't expect that at all." I'm actually quite disappointed … People are people.
The Independent contacted one of Nkumbi's travel companions, but did not get a response. Another member of the group told Times Live that they were asked not to speak to the media.
Airbnb couldn't confirm the arrest of the man in the video, but diversity and belonging director David King told The Independent: "No one should ever be treated like this and this will not be tolerated.
He added: "Appalling and unacceptable behavior against members of our community defeats everything Airbnb stands for. Our CEO Brian Chesky and I reach out to affected guests. We will take the most aggressive action possible. against such heinous conduct, including banning people for life from our platform and assisting law enforcement in their investigation and possible prosecution. "