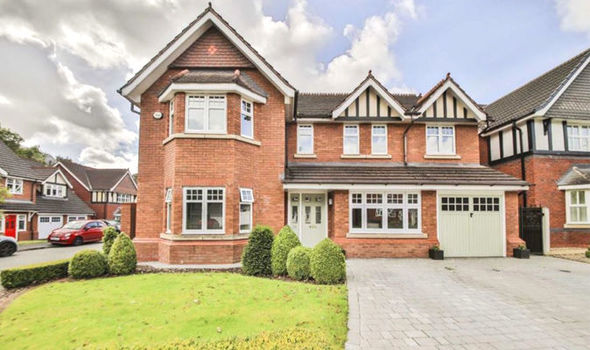 Britain's housing shortage will only be made worse by rent caps, says a major property association
Britain's housing shortage will only get worse with rent caps, a major property association has said.
The National Association of Property Buyers (NAPB) issued the warning amid growing calls for checks to be introduced.
New figures released today also revealed the rising rents that many tenants are now facing.
Earlier this month, London Mayor Sadiq Khan said one solution was to impose a limit on how much landlords could raise rents in the capital.
Elsewhere, Bristol Council leaders said it was consulting residents on possible rent controls, while in Scotland the government imposed a cap until March.
NAPB spokesman Jonathan Rolande said replicating such a move in parts of England and Wales could prove disastrous.
He said: "Rent control is not the answer to our housing crisis. In fact, it risks making it worse and creating a whole new crisis.
"In the very short term, the ceilings reassure tenants who know that their rent will not increase. But unless subsidies to make up the difference are provided by the government, many existing owners will simply sell, reducing supply.
Outlining the other downsides, Mr Rolande continued: "Foreign buy-to-let investment will drop.
More landlords will opt for the more profitable AirBnB rental style while some landlords will see their properties repossessed. We will also witness the deterrence of new entrants into the sector.
There will always be a housing crisis, it will just be another set of problems. »
Mr Rolande's comments come days after the managing director of one of the largest residential landlords issued a similar warning.
Rick de Blaby, director of Get Living, owner of the former Olympic village in London, said rent caps would stifle supply.
Small landowners are already leaving the market due to changes in regulations and taxes, while rising construction costs and onerous planning regulations discourage development.
The number of rental properties has not increased since 2016, according to Zoopla, which estimates that there are 5.5 million rental properties in the UK.
The number of unoccupied units available for rent has fallen by 38% compared to five years ago, while inquiries with rental agents have increased by 46%.
Experts say a chronic lack of supply is to blame for rapidly rising rents that are becoming increasingly unaffordable.
According to figures released today, the average monthly rent charged to new tenants across Britain, excluding London, hit a record £1,172 a month, according to a property website. Typical private asking rent in London also hit a record high of £2,480 a month, Rightmove said. Its latest figures cover the fourth quarter of 2022. Rightmove added that average asking rents in central London exceeded £3,000 a month for the first time, reaching £3,010. The website says there are signs competition between tenants for homes available to rent is starting to ease as more properties become available, but the imbalance between demand and supply is still there. Very important. The number of homes available for rent in December 2022 rose 13% from the previous year, while the number of people inquiring about rental properties rose 7% over the same period, said Rightmove. The website predicts that average asking rents across Britain for newly available properties will rise another 5% in 2023, unless there is a significant addition of homes available to let. Wales and the South West have seen the biggest increases in new rental properties, according to the website, which asked for rents from properties listed on Rightmove to make the findings. Due to the imbalance between supply and demand, some commentators expect rents to rise another 5% this year.
Outlining the main reasons for the current rent spiral in some areas, Mr Rolande added: "Kwarteng's botched budget has seen BTL mortgage rates nearly double. Some landlords had to increase their rent to pay their mortgage. Tax relief was also phased out, meaning 100% mortgage interest had to be paid from taxable income, reducing viability.
"The ban on rental charges has also pushed up rents. General inflation has also hit the real estate sector hard, supply chain issues have driven up the cost of materials and made ongoing repairs much more expensive. Unfortunately, some landlords have raised rents regardless of these, simply because the market allows it, but most have seen margins erode, despite higher rent levels. Without the hope of capital growth, many landlords are now wondering if they still want to buy to let a property. In the long run, this might free up supply, but many tenants will face eviction long before we reach that point.