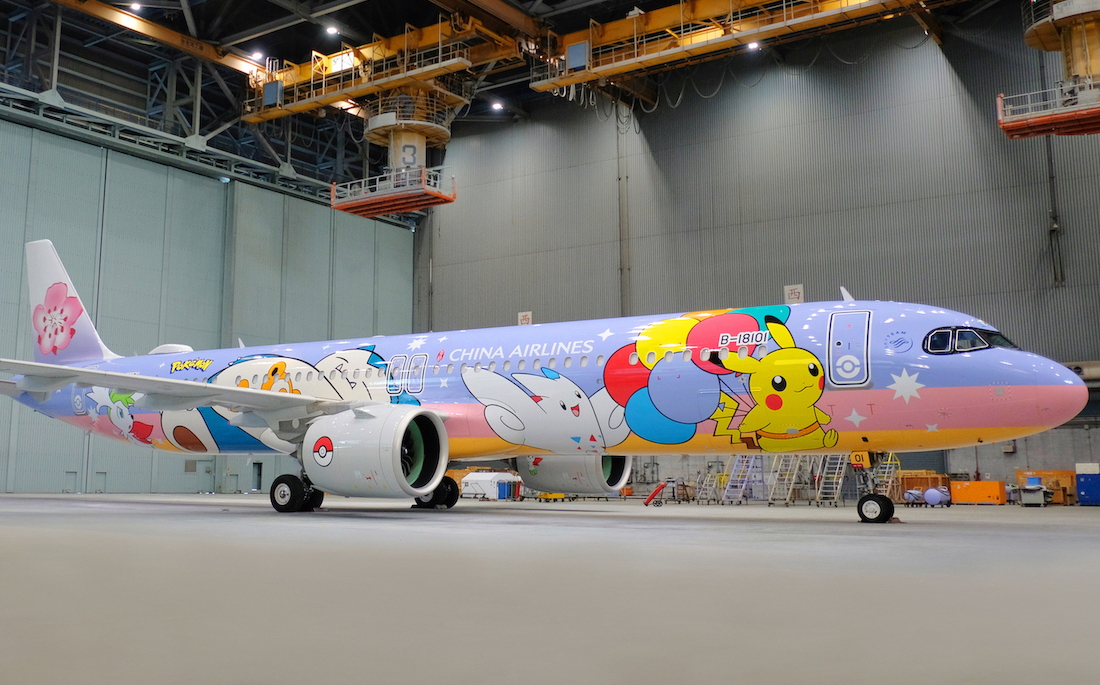 China Airlines unveils the A321neo Pikachu Jet

(09/29/22)
China Airlines has officially unveiled its Pikachu Jet, the first aircraft in Pokmon livery in Taiwan and the most colorful livery in the airline's history.
The A321neo livery took 21 days to apply and 36 different types of paint were used.
Eleven Pokémon characters are featured, including Pikachu flying through the sky with Shaymin, Swablu, Togekiss, Munna, Jigglypuff, Snorlax, Slowpoke, and Teddiursa.
A hidden egg with Pikachu and Shaymin appears above the cockpit window, waving to the world as if they were pilots.
China Airlines Pikachu plane
Painting the livery was a transnational effort involving engineers from China Airlines' maintenance division as well as Japanese paint experts who traveled to Taiwan.
Exclusive boarding passes, name badges and themed pillows
Travelers traveling on the "Pikachu Jet CI" will be joined by Pokmons at check-in with exclusive passes and name badges.
Passenger cabins and meals will include Pikachu Jet CI themed pillows, tray mats, paper cups and mixed snacks.
Flight attendants will wear aprons depicting Pikachu in flight, and the entertainment system will feature 10 hand-picked Pokmon animations so travelers can immerse themselves in Pokmon fun at any time.
In addition to aircraft equipment, peripheral goods are now jointly developed by China Airlines and the Pokémon company.
Four items, including China Airlines "Pikachu Jet CI" model airplane, mixed snack gift box, tote bag and flight attendant apron, will be gradually launched before the first quarter of 2023.
Travelers on Asia, Palau and Guam flights will be able to order China Airlines-exclusive Pokmon merchandise online before departure.