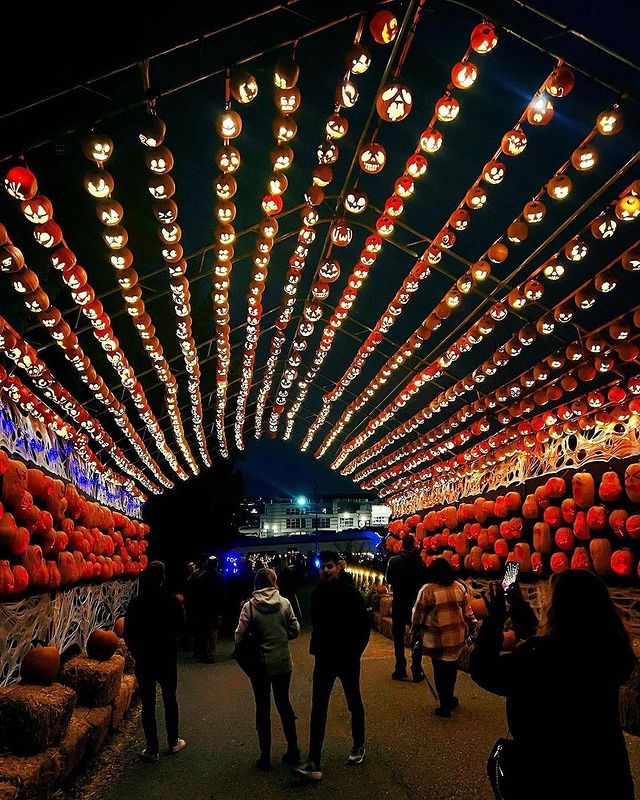 Vancouver 2022 Halloween Events: Things to Do
Here's a preview of what's planned for Halloween Events Vancouver 2022 and its surroundings.
Spooky Nights (Vancouver)
In October, get ready to scream, because scary nights at Playland will once again transform into a terrifying Halloween-themed experience with seven haunted houses, over 15 rides, spooky decor, roaming monsters and live performances.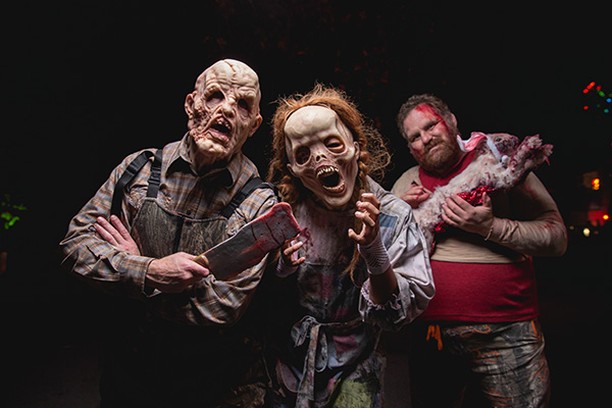 New this year: a "scaremony" opening, new haunted house accessories, an early entry pass, and new spooky foods for the season.
Fright Nights is open select nights October 7-31. Wednesday to Saturday: 6 p.m. to midnight. Sunday: 6 p.m.-11 p.m.
Admission starts between $45 and $54 depending on the date.
Bear Creek Park (Surrey)
Get ready for Halloween fun at Bear Creek Park. They offer a pumpkin train and Halloween Scream Train.
pumpkin train: ​open from October 9 to 31 (every day) from 10 a.m. to 4:30 p.m. $11.50 per person and free for children under 2 years old. This includes a train ride through the decorated forest, a treat, and a pumpkin. First come, first served (no online day train tickets).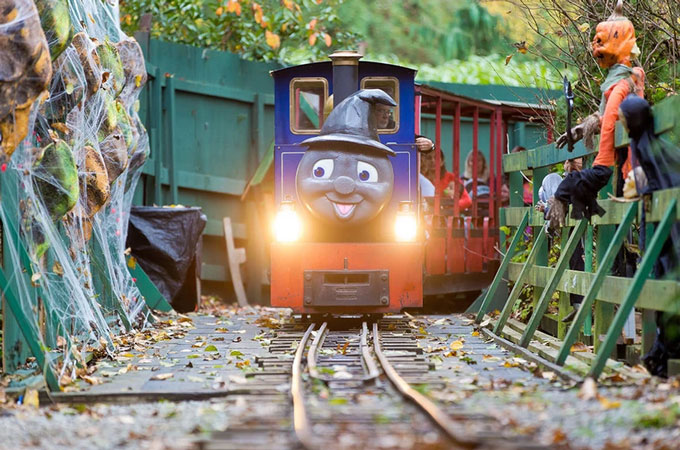 Halloween Scream Train: open from October 14 to 31 from 6:30 p.m. to 10 p.m. (every evening). Dare to cross the haunted forest with spooky spooky actors. Don't let Chainsaw Charlie catch you! Priced at $15.75 per person. This train ride is recommended for ages 12 and up. Book your tickets online for the scariest experience of your life.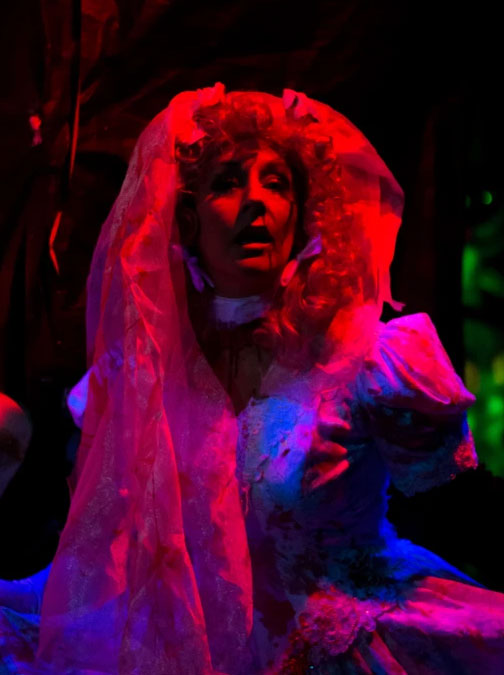 Pumpkins After Dark (Burnaby)
Pumpkins after dark at Burnaby Swangard Stadium takes place from September 22 to October 31, 2022. With over 6,000 hand-carved pumpkins, this one-of-a-kind experience is the must-attend event of the fall season.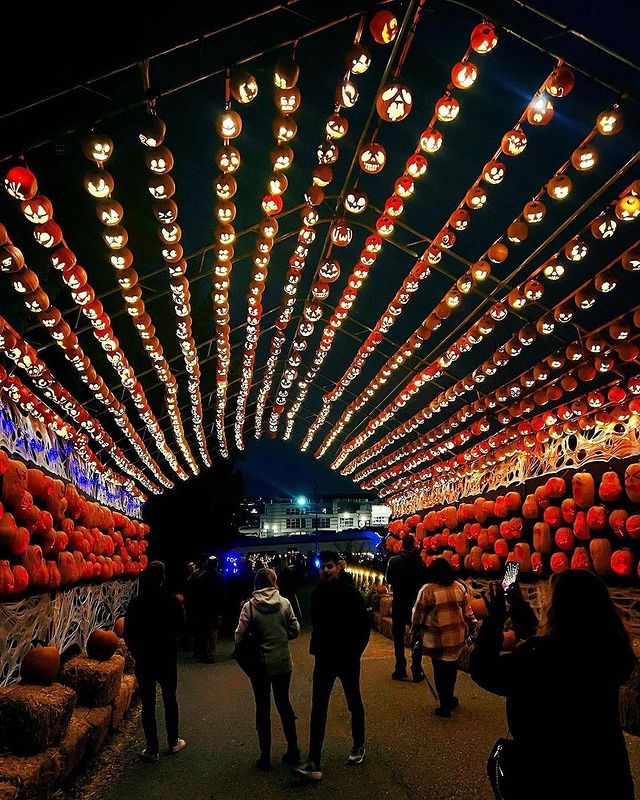 Explore the magical trail of lighted pumpkin carvings and exhibits, complete with music, sounds and special effects.
Featuring classic Halloween characters, dinosaurs and dragons, movie and pop culture icons, this family event has something for everyone. Make Pumpkins After Dark your new annual tradition!
Burnaby Village Museum (Burnaby)
Burnaby Village Museum will once again transform into a magical world bathed in breathtaking color with the return of Eerie Illusions taking place October 20-30 from 5:30-10:30 p.m. (closed October 24).
Priced at $10 for adults and $5 for children ages 2-12.
This popular event will captivate visitors with new presentations, costumed staff, live performances and surprises hidden in the shadows.
This self-guided, family-friendly Halloween experience is suitable for all ages.
Visitors are encouraged to come in costume and explore the Burnaby Village Museum's 10-acre site.
Using state-of-the-art lighting, projections, soundscapes and special effects, Eerie Illusions will delight and amaze.
Food trucks will also be available with offerings from: Green Coast Coffee, Reel Mac and Cheese and Cravings Kettle Corn.
Maan Farms (Fraser Valley – Abbotsford)
Discover and enjoy the horror attractions in Maan Farms. They offer 4 attractions. The price depends on the number of attractions.
Property: An immersive lair with limited entry full contact experience where you are welcomed as a guest in a decrepit AirBnB, the one you will never leave. Guests will experience an enhanced, highly detailed and elevated horror attraction with a one-of-a-kind immersion that will leave them begging to check it out.
Slaughterhouse: Canada's spookiest corn maze returns with a bloody vengeance. Through a field of screams, guests will run for their lives as flesh-eating pigs are let loose to feast on those who trail behind.
Lowering: a very first den of hooding! This journey through hell will see guests pushed to their limits, experiencing a unique multi-dimensional assault on the senses where darkness grips you! This is a touch lair! Upon arrival, all guests must put on a cloth hood over their head before entering. As you journey through the fiery wrath of the underworld, you may be touched, restrained, or separated from your party! Will you be brave enough to keep your hood on as you venture into the fires of darkness?
The middle: Carnival never leaves MF Haunts, and this year the circus lights flare up in the night sky as our Midway Street Theater surges with ghoulish screams and cotton candy dreams. With live performers skilled in the arts of fire, improv and entertainment, this 4th attraction will be filled with fun laughs and great music for all to enjoy.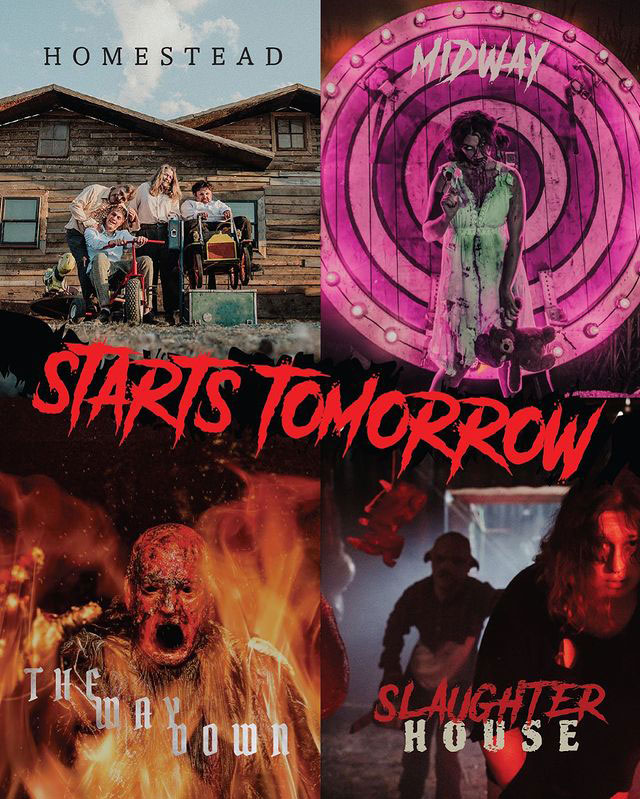 Sharing is caring!