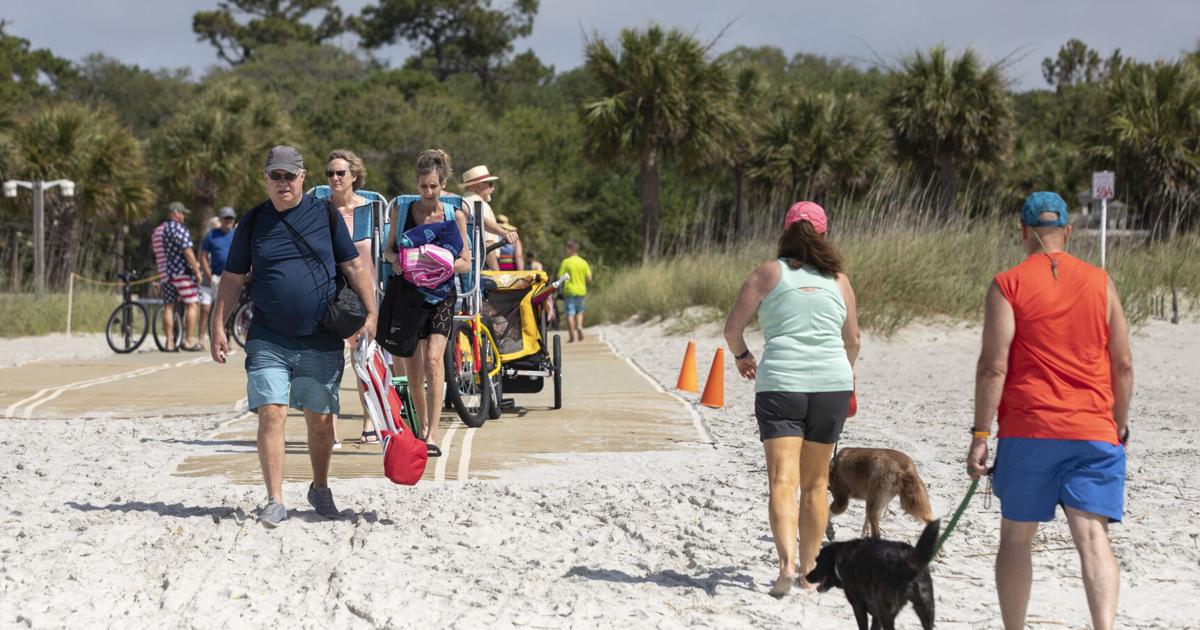 Hilton Head tries to get its short-term rental situation under control | Hilton Head
HILTON HEAD ISLAND — In recent years, so many visitors spilled on Hilton Head that Erin Hall's family has an informal rule: don't leave the island on Saturdays.
The Halls quickly learned that a bridge trip on the day most Airbnbs and Vrbos turn around means getting stuck in a wall of traffic.
Likewise, they avoid the beach on Sundays and shopping malls on Mondays.
Getting to know visitor habits from Saturday to Saturday is part of the island dance, Hall discovered when she moved here in 2019: when visitors rush in, residents are likely to back down.
Hall, Director of Development Hopeful horizons, a non-profit organization that helps victims of abuse, is friendly to people who want to enjoy their vacations. But his sense that short-term visitors are increasingly shaping what it means to live in Hilton Head is shared by many residents, including the mayor.
"We used to talk about tourists," John McCann said during a City Council strategic planning workshop at the Westin Resort and Spa on Sept. 8. "It's not the tourists. It's the short-term rental community that has taken over this island. . . . It dictates who we are."
How many are there?
Anecdotes abound about the growing number of rental accommodations on the island. But the city isn't sure how many short-term rentals Hilton Head has, or how much that number has changed since local landlords started capitalizing on Airbnb's lure.
"This little app on our phone changed the world," City Manager Marc Orlando said during the planning workshop.
In an effort to understand the current number of short-term rentals, as opposed to hotel or motel rooms, the local government passed its first short-term rentals ordinance in May. It requires owners to to apply for an annual permit and pay $250 for each private residential property rented to visitors for less than 30 days.
This week, the city showcased its partnership with a company that helps governments manage permit applications, called GovOS. One benefit of the collaboration will be the city's ability to know who is renting what, Orlando said.
"We will be able to tell you – and we will also know – where these units are. Are they multifamily in the Oaks? Are they 12,000 square foot single family homes elsewhere? How many bedrooms? occupancy?"
The prospect of vacation rentals in Oaks, a 1970s housing development closer to a thrift store than the ocean, thrills Councilman David Ames, who chairs the town's public planning committee.
The Hilton Head brand "has always been quality and excellence as opposed to the number of people on the beach, in a restaurant or crammed into a house," he told The Post and Courier. "So the brand impact of having the wrong type of units in the wrong place is very significant."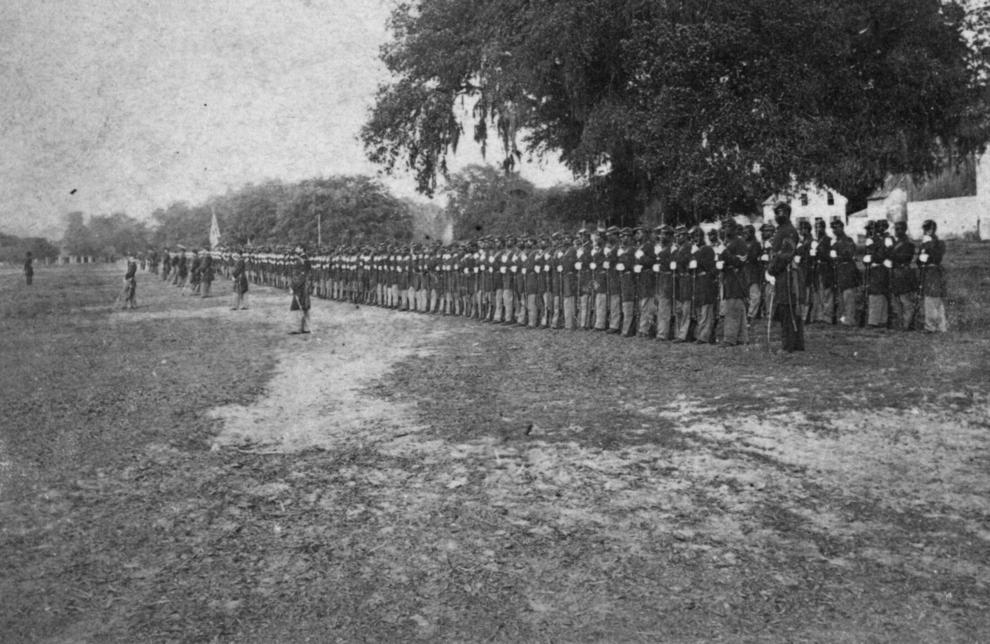 'No. .. you can not do that'
Dru Brown, who is part of the Vacation Rental Management Association, agrees with the city to count the number of short-term rentals. His industry used 7,000 to 8,000 units as an estimate, but an accurate number could help business owners like him understand the true extent of the competition.
However, Brown is less enthusiastic about the logical next step: regulating properties.
"There's already talk of a second version of the ordinance coming out and having occupancy limits… density capacity issues, rezoning issues," Brown said.
He fears that such limits will significantly affect the island's economy in a negative way. "Hospitality and tourism are the cornerstone of our community," he said.
Additionally, Brown pointed out that his company, Island Hour Rentals, feeds other small businesses. It hires plumbers, painters and contractors, as well as Internet and cable service providers, grocery delivery people, chefs and caterers.
Rather than cutting units, Brown would rather work with the city to alleviate nuisances, such as noise, litter buildups or traffic.
"I'm all for things like diversifying arrival days, changing lengths of stays, types of things that…would ease the burden on the community," he said.
In other words, changing the pace of short-term rentals is both preferable and more plausible than recasting it. "A person has bought their property and they can choose to do with it what they want," Brown said. "And now the city is going to step in retroactively and say, 'No, you can't do that? ""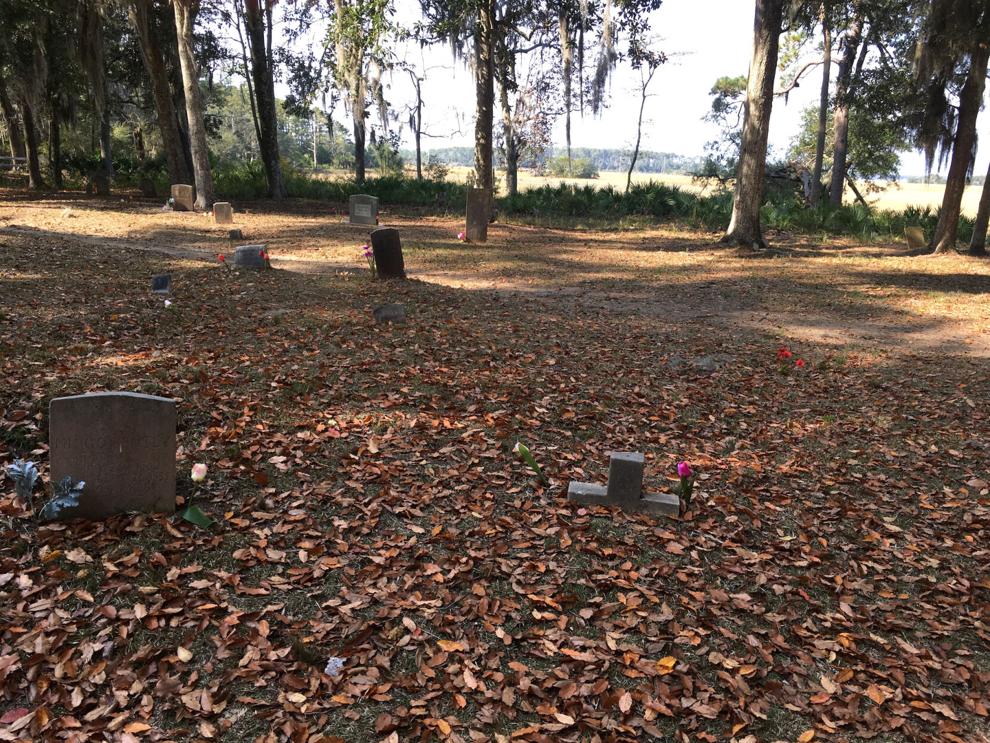 The man on the moon
Business has been so good for Ken Ballard recently that he didn't see the customers really drop from around May 2020 until this week when school started in New York.
Its place, Kenny B's French Quarter Cafea family-run Cajun seafood restaurant, is within walking distance of Coligny Beach Park, as well as several hotels and dense blocks of short-term rentals along the coast.
A floor-to-ceiling Mardi Gras mural covers one wall of the restaurant, and pictures of the family's bulldogs cover most of the others. All the visual stimulation is a good thing, as it gives customers something to look at while they line up, which often sneaks out the door.
During COVID, Ballard said, unmoored visitors from workplaces and schools could easily take a week off and come to Hilton Head. "I don't take my hat off and I don't beat my chest," Ballard said. "It was just a bit of a default, all of a sudden we have record years."
Even so, Ballard said he wasn't obsessed with whether there was a change in the island's short-term rental inventory.
If you're a good businessman, Ballard said, "your business will do well if it's short-term rentals, long-term rentals, if it's the man on the moon to visit".
The biggest problem, Ballard said, is finding workers. His small establishment only needs a couple. But his heart goes out to the big restaurants, which are scrambling to attract workers to an island unaffordable for most people in the service industry.
"It would increase my blood pressure," Ballard said, "And it has already increased."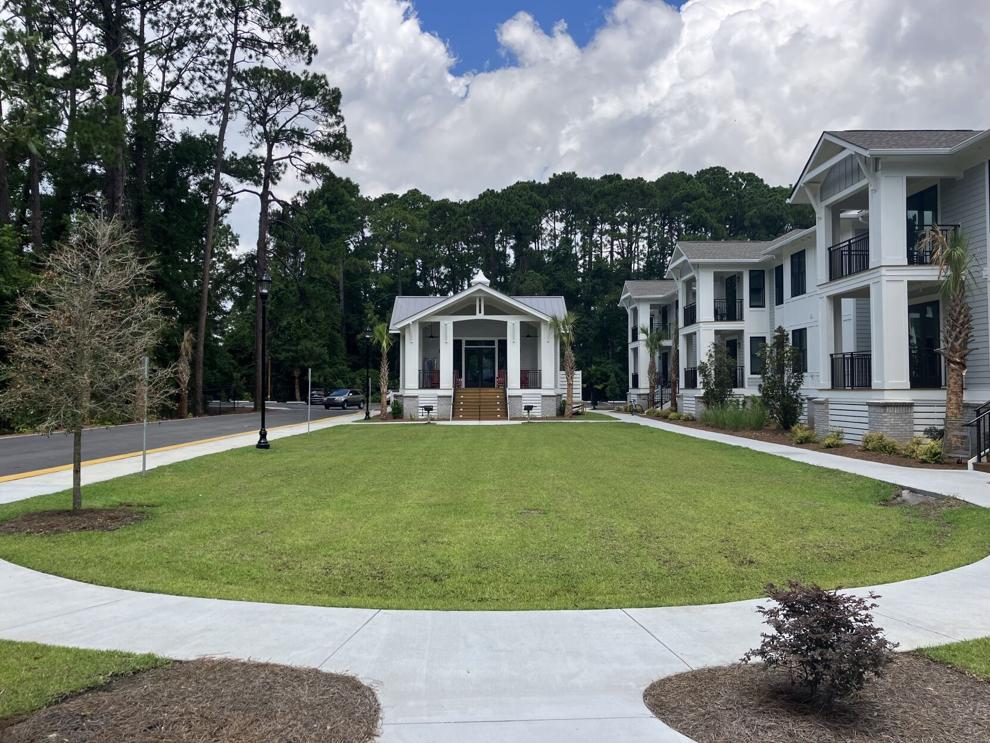 The value of community
The impact of short-term rentals on workforce housing came back into the public conversation this month, as residents of one of the few remaining affordable housing developments were told to step aside to make room for new developments.
Versions of this story have played out on a smaller scale for years, Ames said.
When people started realizing there was so much money in short-term rentals, they started tearing down two- and three-bedroom houses that had been built in the early 1970s for working people, a- he declared. In their place, owners and investors have set up 7,500 square foot vacation rentals with seven bedrooms and room for a few extra guests on the couch.
"It's a radically different product than what the rest of the neighborhood is used to," Ames said.
The impact of such real estate turnover is huge, he said. While it increases real estate value for an absentee homeowner, it invites parties and parking issues, which could make the neighborhood less appealing to traditional residents.
"It basically encourages this previous owner to sell his property for a profit and get off the island," Ames said.
Ames, who in the 1970s helped develop several planned developments on Hilton Head, both mourns and fears the loss of authentic residential neighborhoods – the kind of places where people like Hall and Ballard make a living, raise their families. , enjoy the arts, protect the environment and serve their community.
"It's the citizens who create the value and character of this place that attracts people to come here," Ames said at the city's strategic planning meeting. "If we keep losing them, then what is this community in 20 years?"