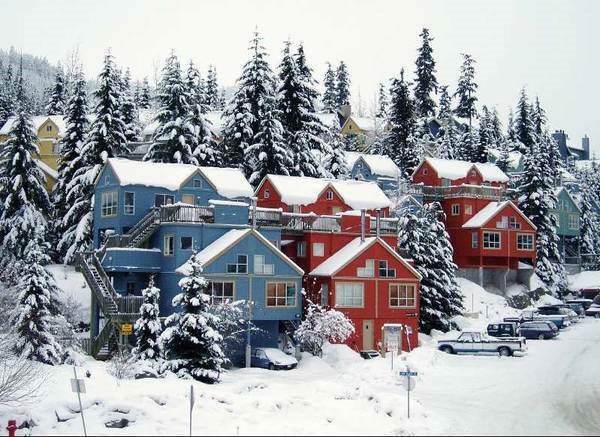 How much is a rental in Whistler in August 2022?
Looking for accommodation in Whistler before opening day?
For as little as $5,500 a month, you can rent a cozy one-bedroom townhouse in Whistler Creekside.
Even by Whistler standards, renting is expensive. It includes a small living room which also serves as a kitchen, as well as a bathroom and a bedroom. The apartment does not include laundry facilities, but it does have a patio and is close to the Creekside Gondola, so that's a plus!
The townhouse is listed on Craigslist for the winter season (October 1 to April 30) at $5,500 per month, but if you wish to stay longer, the apartment is offered at a reduced rate for May and June at $2,200 per month.
For context, for $4,000 you can get a 3,100 square foot, four bedroom, three bathroom house in hillhurst downtown Calgary neighborhood, or a 1,150 square foot, two bed, two bath luxury condominium at Yaletown in Vancouver for $4,200.
According to Rentals.ca's National Rent Report for August 2022, the average rent for all Canadian properties listed on the site in July 2022 was $1,934 per month, an increase of 10.4% from July. 2021.
Located in Gondola Village, the property is zoned for overnight rentals, which could partially explain the inflated monthly rental rate.
According to a quick search on Airbnb, a short-term rental in the Creekside neighborhood can cost anywhere from $155 to $228 a night, but those rates can rise significantly during the winter months.
The average daily rate for private vacation rental bookings in Whistler is $343, according to AirDNA MarketMinder. This includes full cabins, which can cost up to $2,150 a night.
Compared to the rest of Canada, Whistler continues to be the most profitable Airbnb rental location in the country, beating out Vancouver, Toronto and Sun Peaks by a solid margin.
As is currently the case in much of Canada, affordability continues to be a top concern for residents of Whistler. In 2021, food bank visits reached 9,365, compared to 2,773 in 2018, an increase of 337%.