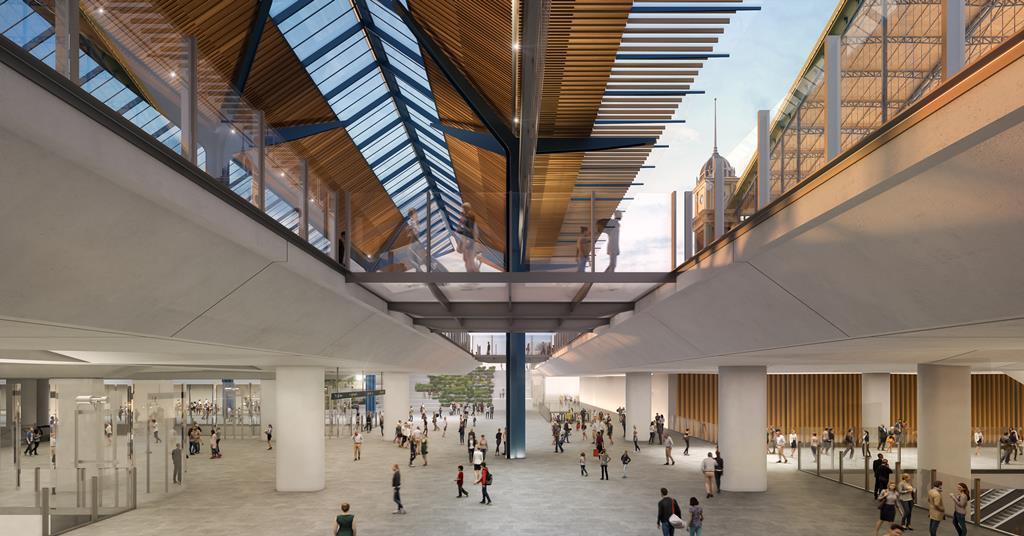 In Pictures: Grimshaw's Winning Design for Budapest Nyugati Station Renewal | New
Grimshaw triumphed over Foster & Partners and Zaha Hadid to win first place in the competition for the renewal of Budapest Nyugati station.
Working with local firm Nautes Architects, the London-based firm's proposals were selected from a shortlist of 12 in an anonymous competition.
The design team included WSP, working on engineering, Vogt as landscape architect, and Turner & Townsend as cost and project manager.
The cabinet designs for the station, Hungary's busiest, feature a permeable 'campus' style design centered around a huge new train shed roof.
The contest judges praised their submission for creating "transparent, open, permeable, human-scaled spaces that offer intricate connections across logical lines."
Along with the increase in capacity and a better connection of the station to the city, the preservation of the historic Hall Eiffel was affirmed as one of the fundamental principles of the competition.
Grimshaw's concept repositions the 14,000m2 lobby as a public pedestrian space, incorporating cafes and a bookstore, with escalators guiding passengers to underground pathways.
To the northeast will be the new station arcade, which will sport a long-span roof structure.
Mark Middleton, Partner at Grimshaw, said "heritage stewardship, adaptive reuse and humanization of passenger travel" were central to the design concept.
He added: "The approach developed through a collaboration of our London and Sydney studios and with local and international consultants, is one that protects and preserves the heritage of Nyugati Station and places its 21st century in the aesthetics of a civic space.
Grimshaw's partner Neill McClements accepted the award at a ceremony in Budapest last weekend.
The scheme is the latest high profile station to be designed by the firm, which stood behind London Bridge station and the new Northern Line extension stations at Nine Elms and Battersea Power Station which opened last autumn.
The studio is also working on HS2's central terminus at Euston, revealing scaled-down plans for the site earlier this month.