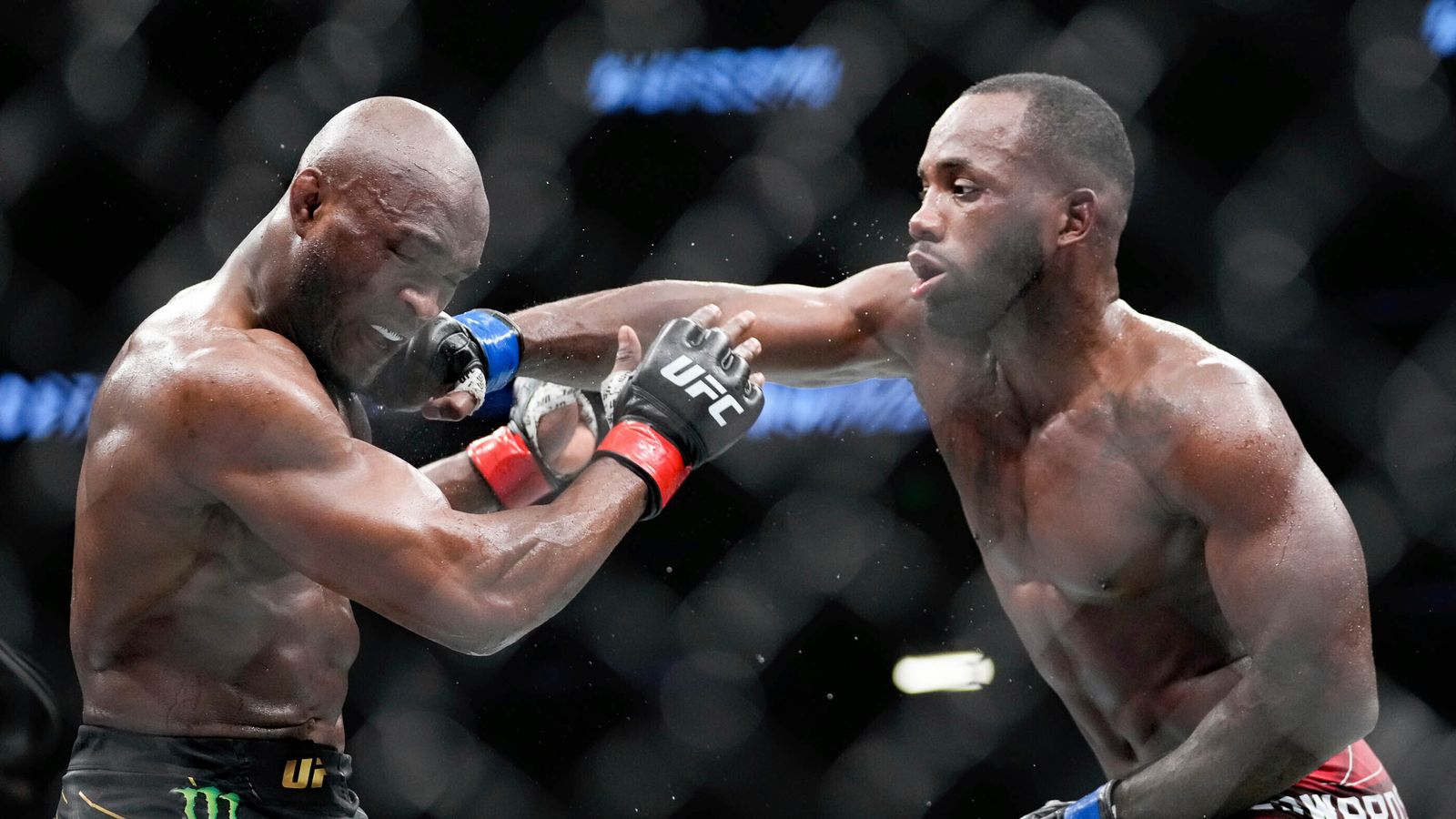 Leon Edwards on the UFC 286 trilogy with Kamaru Usman: Until the bell rings, no one wins | MMA News
The third installment in the Leon Edwards vs. Kamaru Usman saga will take place at UFC 286 on March 18 at the O2 Arena.
It won't just be a blockbuster main event featuring two welterweight giants. This will be a fight that contains history and drama in every nook and cranny.
It started in 2015 in a clash that would see Usman win in somewhat dominant fashion via the judges' decision. Match two, however, in UFC 278 would prove to be the most exciting encounter yet.
Edwards was down on all three official scorecards heading into the fifth and final round, knowing he had to pull something irrefutable out of the bag. He did just that in spectacular fashion with a header that tied the series at 1-1, earning him the accolade of become the second British UFC champion in history.
In a recent interview with Air Sports, Edwards admitted that the night he won the title was not his best performance. From the first run, he started to slow down, which he attributes to the extreme elevations.
"Training for the first time was in Birmingham where it was 100, Utah is like 4,000 above sea level! And then 7,000 in Colorado! This body is not used to it. After the first lap, my body wasn't reacting like it normally would," he said.
Despite the tumultuous nature of this experience, the champion savors this last face to face with the "Nigerian Nightmare", especially since it takes place at home.
"I'm very excited, this is my first defence, back in London…I want to go out there and do what needs to be done and get the win," he added.
Does Usman's prospect cause concern? Edwards seems firmly convinced that he remains focused only on himself.
"If I was in his [Usman's] shoes, I would probably say, 'I was going to win that last fight, and then I got caught. But regardless, at the end of the day, he was eliminated. Until the bell rings nobody wins, that's my mentality," he said.
With Edwards fighting on familiar ground and the fans on his side, it's easy to get lost in the spotlight. He equally agreed that the March showdown would be an entirely different prospect than when he was a promising British fighter trying to make a name for himself. The accolades he's racked up mean more scrutiny, but Edwards has given this one some thought, too.
"I've had a pretty steady progression in my career, which means I'm good at understanding the things that make me feel comfortable and the things that don't make me comfortable," he said to Sky. "Last time I put my family and I in an Airbnb, and it was so much better than being in the last room with the media, you can relax and joke around with the team."
With all that's been said and done, he's approaching his first title defense with a more steady head and a firmness in his belief that the chaos of the latest clash won't follow him into his own backyard.
"I've proven myself time and time again, it's about continuing to prove it and seeing how far I can go."