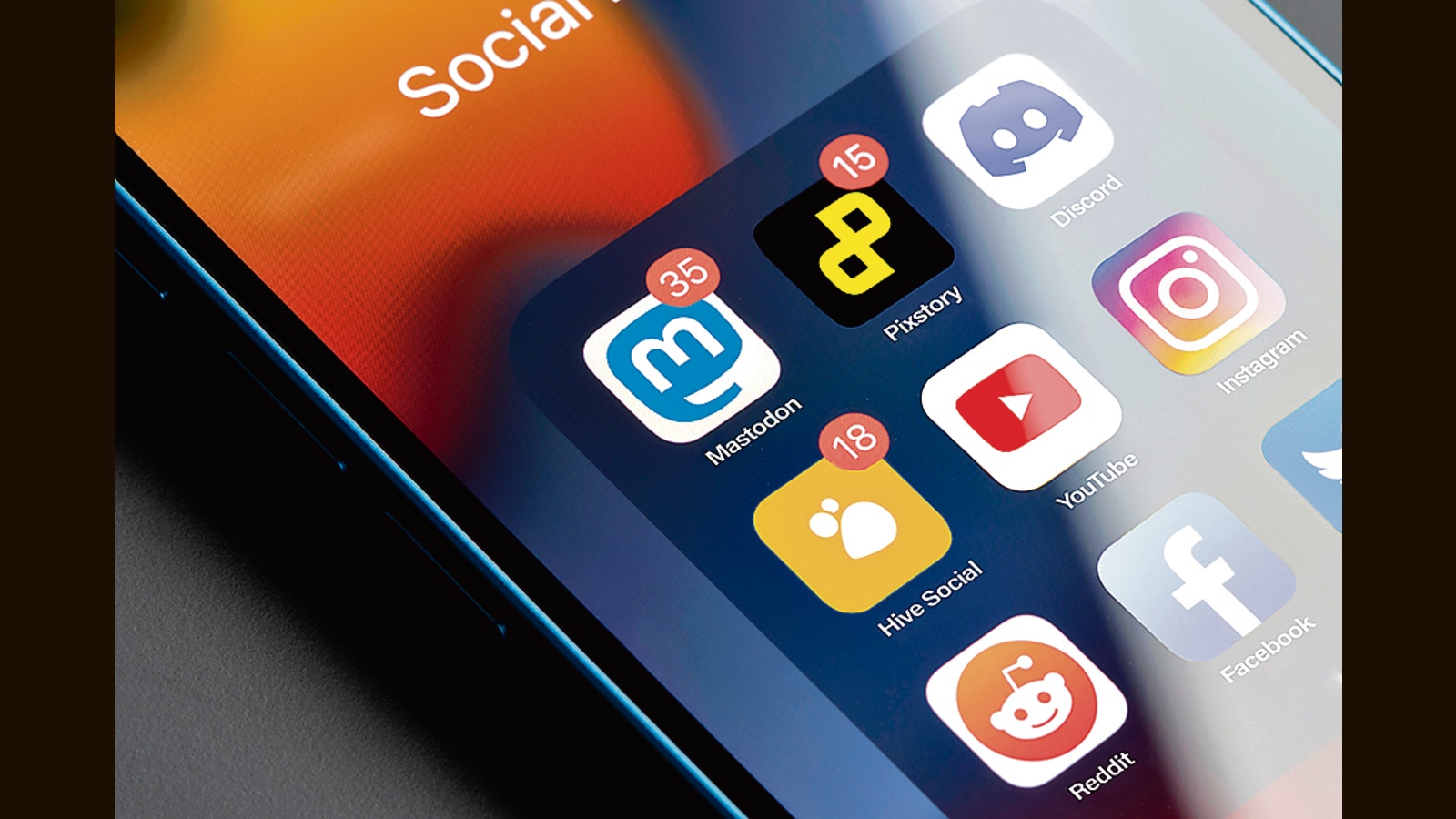 Less hate, more clarity: Meet Pixstory, a new social media app in India
We have made peace with doomscrolling. It is like that, we say — there is bad news in the world; it comes to us in a steady stream; attached are a series of responses that are silly at best, violent, and intrusive at worst.
But maybe it shouldn't be like that. The main doomscrolling platform is Twitter, and it's seeing loyalty levels plummet amid heightened regulatory uncertainty, growing hate speech and outright boredom among users for whom the antics of the new CEO Elon Musk are the final straw.
A range of platforms present themselves as alternatives. Mastodon, despite its more complex interface, has gained users. Hive Social, a sort of mash-up of Twitter and Facebook Messenger feeds, saw more signups. Post News seeks to replicate Twitter, with no character limits and the addition of micro-paywalls (but it has a long waiting list).
A new entrant is gaining momentum and it has emerged from India. Pixstory is a social media platform launched in 2021 by Delhi-based former journalist, Appu Esthose Suresh. Its mission, he says, is to minimize polarization, deter hate and misinformation, encourage civil dialogue, and assess users so that everyone on the platform has at least some idea of ​​who they are. 'engaged. Ratings are based on factors such as the quality of posts uploaded by the user, incidents of hate speech recorded against them, and domain expertise displayed.
"We try to promote the idea of ​​Clean Social. We like to think of ourselves as social media's first clean energy vehicle," says Suresh, 35, who designed the app while pursuing the Atlantic Fellows for Social and Economic Equity scholarship at the London School of Economics in 2017.
"As a journalist, I have watched closely how social media allows misinformation to proliferate. Elite access control has further marginalized various viewpoints. With this app, we hope to provide a fair platform for people who don't typically belong in these elitist spaces of public recognition, and can drive behavior change on social media," Suresh says.
The FIFA World Cup has given Pixstory a particular boost, following the hate that flooded social media following France's loss to Argentina last month, most of the vitriol directed at black French players Kylian Mbappe, Aurélien Tchouameni and Kingsley Coman.
Now on January 22, Suresh and NBA star Dwight Howard (a Pixstory investor) will address football fans at the Emirates Stadium in London ahead of the highly anticipated Arsenal vs Manchester United English Premier League (EPL) game. , part of a campaign to encourage healthier engagement between fans and players.
Pixstory, which has so far registered 170,000 profiles and 800,000 unique users, has also partnered with football clubs such as Arsenal, Juventus and Paris Saint-Germain Women and collaborated with Oxford Internet Institute on research to create a safer and more collaborative social networking platform. . "We're excited to be working with Pixstory…We're looking to see if we can make using the internet a more positive experience," OII senior researcher Ralph Schroeder said in a statement.
Points to consider
So how does the app work? All users start with a base integrity score, which then increases or decreases depending on the content they post. Users who submit identity verification (a phone number, Google or Apple ID) get a higher integrity score, in an attempt to fight bots.
AI-driven algorithms analyze user-generated content to filter out hate speech and sexually explicit messages, as defined through 14 parameters (attacks based on gender, sexual orientation, physical appearance , political orientation, threats of sexual assault, incitement to self-harm, etc.).
Each post can include up to 12 images and 360 words of text or one minute of audio. Instead of a "Like" or "Dislike" option, the choices are "Support" or "Challenge". Story challenges are reviewed by moderators. If a challenge is upheld, a post may be deleted, reducing the overall integrity score of its creator. Top-rated users receive Topic Expert badges and their posts get more visibility. "The goal of the app is to replace virality with integrity and bring more accountability and transparency to interactions," says Suresh.
App scores are nothing new. Platforms from TripAdvisor to Uber and Zomato to Airbnb give users and partners scores based on their integrity, trustworthiness, and etiquette, among other factors. Most major social media platforms also rank users in one form or another. Algorithms on Twitter, Facebook and Instagram use these rankings to determine who (and how many) see each post. It's the idea of ​​correlating these two elements – ethical rankings and visibility – as part of a mission to make the use of social media less toxic that gives Pixstory a niche in its own right.
"Social media, in its current avatar, is broken and in desperate need of a makeover," says Charles Assisi, business and technology writer and analyst, co-founder of media and learning platform Founding. Fuel and co-author of The Aadhaar Effect. The real question will be: can they continue, as the user base grows?
With the evolution of social media set to take a dramatic turn soon, the future may lie in a much more decentralized format, says Rahul Matthan, partner at law firm Trilegal and head of its technology practice. , media and telecommunications.
Decentralized social networks of the future could consist of bespoke local servers designed around specific topics. "Such a system would not need to rely on algorithms," says Matthan, "and it would give users the freedom to design their own filters, based on their tolerances."
(With contributions from Vishal Mathur)