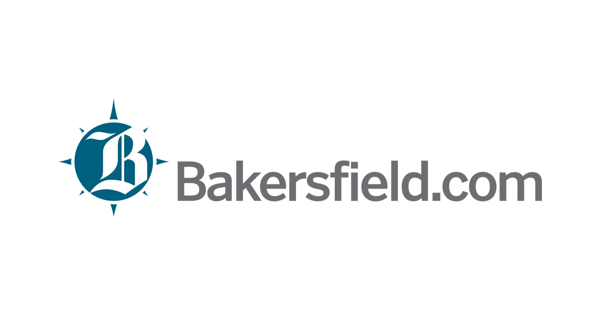 Madison Realty Capital Completes $3 Billion in Deals in 2022 | News
NEW YORK, Jan. 26, 2023 (GLOBE NEWSWIRE) — Madison Realty Capital, a vertically integrated real estate private equity firm focused on debt and equity investment strategies, announced today that the company has generated nearly $3.0 billion in funding, origination and execution and non-performing note purchases in 2022.
Notable highlights for 2022 include:
Closed in 2022 with over $10 billion in assets under management, backed by existing and new institutional investors.
Completed a total of 35 transactions and total volume of nearly $3.0 billion in major US metropolitan and suburban markets. The company has executed transactions ranging from $12 million to $315 million in real estate asset classes including multifamily, mixed-use, retail, office, industrial, land and hotel. The firm has completed approximately $1.8 billion in transactions with regular borrowers or brokers.
Received a strategic minority investment from ICONIQ Investment Management to advance the growth and long-term success of Madison Realty Capital. ICONIQ's financial and strategic support helps the company develop new relationships with borrowers, lenders and developers and expand the company's network of global institutional investors.
Expanded its institutional hotel lending platform, Madison Newbond, which generated $279 million in total transaction volume across three transactions. Launched in November 2021, the platform offers first mortgages, mezzanine loans and preferred shares to hotel owners and developers across the hospitality spectrum, and seeks to address significant industry disruptions. hotel industry by meeting the changing needs of owners and operators.
Developed its financing strategy with lenders, executing over $137 million in loan-on-loan financing for numerous alternative lenders. The strategy targets lighter, core-plus value-added real estate transactions with a greater emphasis on revenue generation and rates starting at SOFR 4% to 6%.
Josh Zegen, Managing Director and Co-Founder of Madison Realty Capital, said, "Our team has continued to execute and provide tailored financing to borrowers in varying market conditions over the past year. As we expand our global network of institutional relationships, we remain committed to designing customized solutions for borrowers. We look forward to continuing to execute with certainty on behalf of our borrowers and investors, and to acting as the partner of choice for major institutional sponsors and developers.
Madison Realty Capital continued to be an active lender throughout 2022. Notable transactions for the company this year include:
A $315.6 million loan to Carpenter & Company, Inc. and Woodward Interests, LLC for the completion of the renovation of the Four Seasons Hotel and Residences New Orleans.
A $76 million loan to The Related Group for the development of a 343-unit luxury condominium in Miami, Florida that is fully pre-sold. The property, District 225, incorporates short-term rental capabilities with the Related Airbnb collaboration.
An $85 million loan for the latest condo development site on Fisher Island in Miami, Florida, a 216-acre private island accessible only by ferry, boat or helicopter. The loan granted to The Related Group, BH Group, Globe Invest and Wanxiang Group Corporation will be used for the acquisition and pre-development of a 51-unit luxury condominium.
A gross loan for a total commitment of $395 million to Manhattan Building Company for multiple phases of a 1,089-unit mixed-use development spanning four buildings in Jersey City, New Jersey.
A $114 million loan to Parakeet Communities for a portfolio of twelve mobile home communities located in Florida and North Carolina. The portfolio includes 1,400 pad sites, which are 90% occupied.
A $102 million loan for the acquisition and construction of a mixed-use property comprising 327 multi-family units, 77 townhouses and ground floor retail in Philadelphia.
Since its inception, Madison Realty Capital has closed approximately $22 billion in transactions in more than 590 debt and equity securities across the multifamily, retail, office, industrial and residential sectors. 'hotel.
Other notable highlights and recognitions include:
Received five nominations for the PERE Global Award 2022 on December 9, 2022, in the following categories: Capital Raise of the Year (Global), Debt Firm of the Year (Global), Capital Raise of the Year (North America), Debt Firm de of the Year (North America) and Investor of the Year in Hospitality and Leisure (North America);
Madison Realty Capital Debt Fund V, which raised $2.08 billion in equity commitments and closed in December 2021, was ranked No. 22 on PERE's Real Estate Debt 50 list of the world's largest debt funds for 2021 and ranked #13 on Real Estate Capital's US Debt Fund 40 list of largest fundraisers in the US commercial real estate lending market for 2021; and
The company's chief executives and co-founders, Josh Zegen, Brian Shatz and Adam Tantleff, have been named to Commercial Observer's Power 100 list of New York City real estate players for the seventh consecutive time since the list's inception in 2016.
About Madison Realty Capital
Madison Realty Capital is a vertically integrated real estate private equity firm that, as of December 31, 2022, manages approximately $10 billion in total assets on behalf of a global base of institutional investors. Since 2004, Madison Realty Capital has completed approximately $22 billion in transactions providing borrowers with flexible and highly customized financing solutions, strong underwriting capabilities and certainty of execution. Headquartered in New York, with an office in Los Angeles, the company has more than 70 employees in all disciplines of real estate investment, development and management. Madison Realty Capital has been named to Commercial Observer's prestigious "Power 100" list of New York City real estate players every year since 2016. To learn more, follow us on LinkedIn and visit www.madisonrealtycapital.com.
Media inquiries, contact:
Nathaniel Garnick/Grace Cartwright
Gasthalter & Cie.
(212) 257-4170
Copyright 2023 GlobeNewswire, Inc.