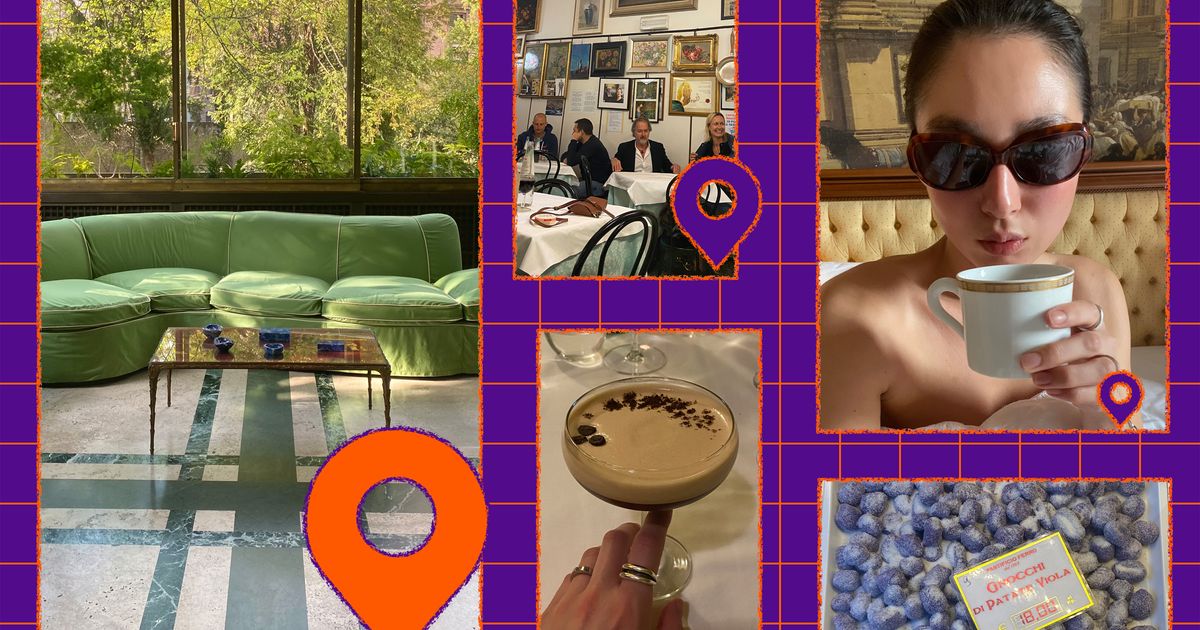 Milan Itinerary: A Week of Things to Do
Photo-Illustration: The Strategist. Photos: Diana Bartlett
Everyone knows this person who spends weeks sniffing travel blogs, sinking into the terriers of Tripadvisor, collecting Google Docs from friends of friends, and creating A beautiful mind-style spreadsheets to find the best holidays and possible routes. In this recurring series, we track down the people who did all the hard work for you, and show them a particularly wonderful and thoughtful vacation they took that you can actually fly.
As a working trip to Geneva ended just as Miart (Milan's annual contemporary and modern art fair) got underway, it was the perfect time for art director and photographer Diana Bartlett to take her eighth trip. in Milan, one of his favorite cities. . "I've always liked the rhythm, the way every day the routine is almost the same," she says. "It's soothing to be on Italian time." After months of back-to-back work trips, Diana settled into slower mornings with room service in bed and three cups of coffee before crossing the door (this is the Espresso capital, after all). As a self-proclaimed foodie, her days revolved around meals, like fried sage ravioli at her world's favorite Italian restaurant, and were balanced by exploring the city's ever-impressive art scene. "The architecture and the materiality of this city are always inspiring," says Bartlett.
It's about a three hour drive if you go fast. I was in Geneva for work the week before and decided to drive with some local friends who had their own car there. You sometimes drive through the mountains with no service, so be sure to download your travel playlist before the trip. We listened to a lot of karaoke classics and sang our little heart out.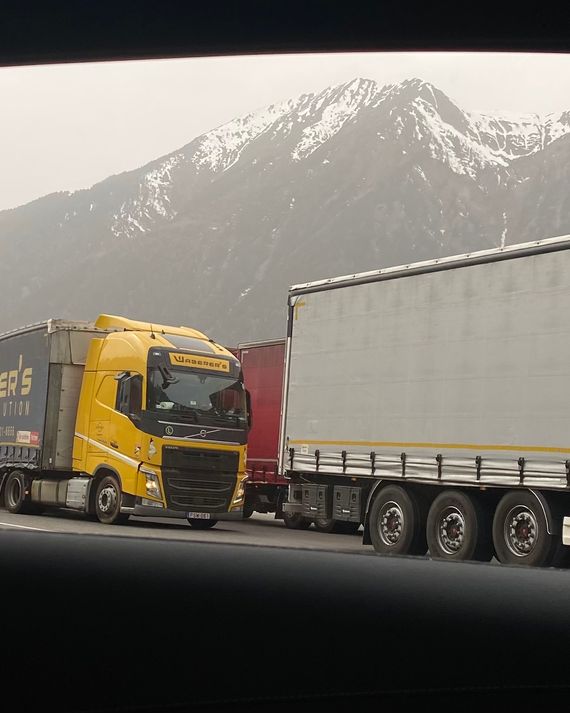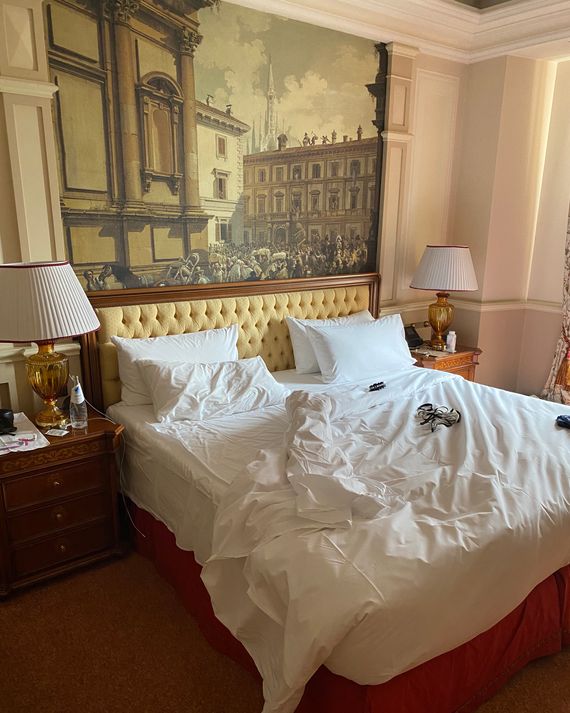 Principle of Savoy (Piazza della Republica, 17) is a fairly swanky hotel with a great gym and 24-hour room service. Ask for an unrenovated room if staying here, but to be honest, I'd rather stay at a bit more central Airbnb as I like having a kitchen. But if you're more of a hotelier, I love the new one Vico Milano (Corso Genoa, 11), which just opened last year. It's a seven-room boutique hotel and it's the passion project of Neri Baccheschi Berti of the Castello di Vicarello in Tuscany. Neri wanted to create an ultra-boutique guesthouse feel, which he did beautifully in partnership with Sicilian architect Giuseppe Alito. It feels like a very posh home away from home.
Ideally, I like to walk, but I'm always late (especially for dinner). Da Giacomo (Via Pasquale Sottocorno, 6) is always my first stop in Milan so I feel like I've seen a bit of the Italian scene and elegance. There's no better restaurant for people-watching, from fashion week to Salone to an ordinary night out – there's always something to admire here. They are also home to the best espresso martini I have ever had in my life and the nicest manager, Pajja, a legend! After dinner, we drove home past Villa Necchi in Porta Monforte, which is one of the most beautiful areas of Milan.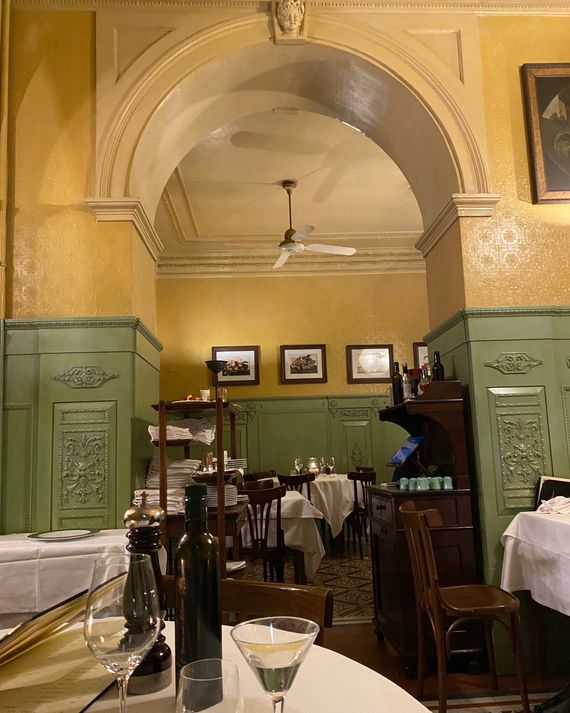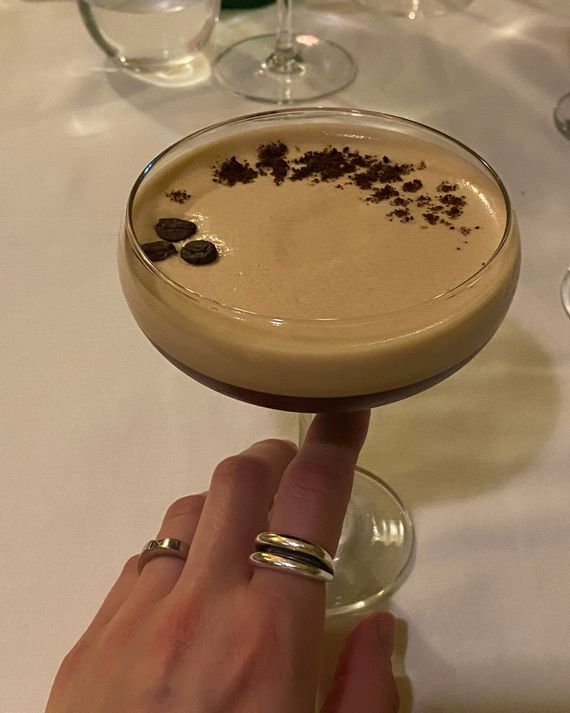 I visited Villa Necchi (Via Mozart, 14) for the first time this trip, which is the most beautiful house in all of Milan. It was designed by Piero Portaluppi in the 1930s for sewing machine heiresses Gigina and Nedda Necchi and Gigina's husband, Angelo Campiglio. The Art Deco design was a modern departure from the decadent palaces of its time and features a beautiful garden and a collection of art by Picasso and Matisse.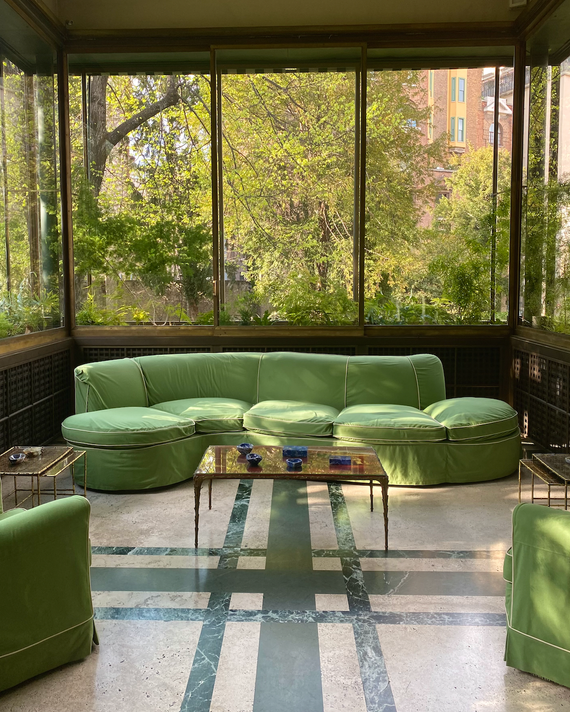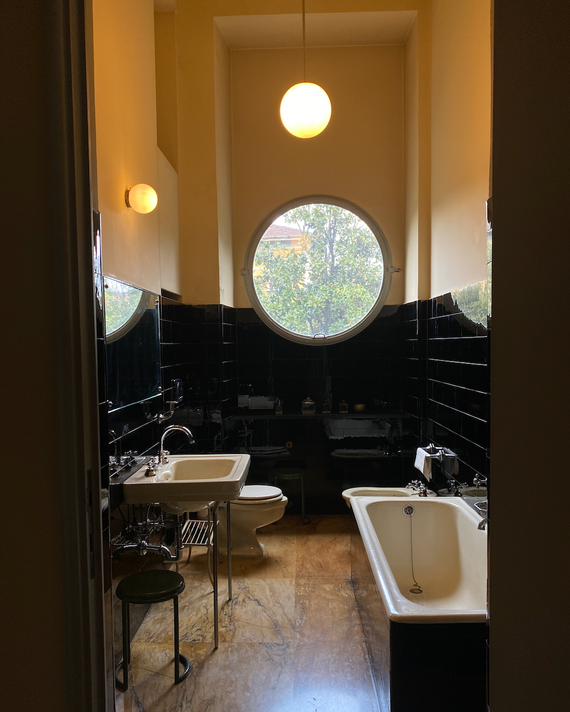 The house is lush and elegant; it showcases the materiality of Milan – large marble bathrooms, sleek canvas upholstery and velvet sofas, making it very easy to imagine all the posh parties that have been hosted here. You can book tickets for a self-guided tour here. It was also the home of Luca Guadagnino's film in 2009 I am love, which is exquisite and a must see.
I have been to Milan several times now. I spent weeks there and every meal of the day exploring all the great restaurants and wandering around to even better ones. Milanese trattoria (Via Santa Marta, 11) is always the perfect place for a solo lunch or a date. Order the vitello tonnato, asparagus and parmigiana, osso bucco risotto, and Milanese.
It's really nice to be The Latteria (Via Saint-Marc 24) because it's totally authentic and it feels like you're in nonna's kitchen. On the second day of my trip, I usually like to go to bed early so I don't get exhausted halfway through (just something I learned recently). Latteria is perfect for that — a big bowl of pasta and a few glasses of wine before a good night's sleep.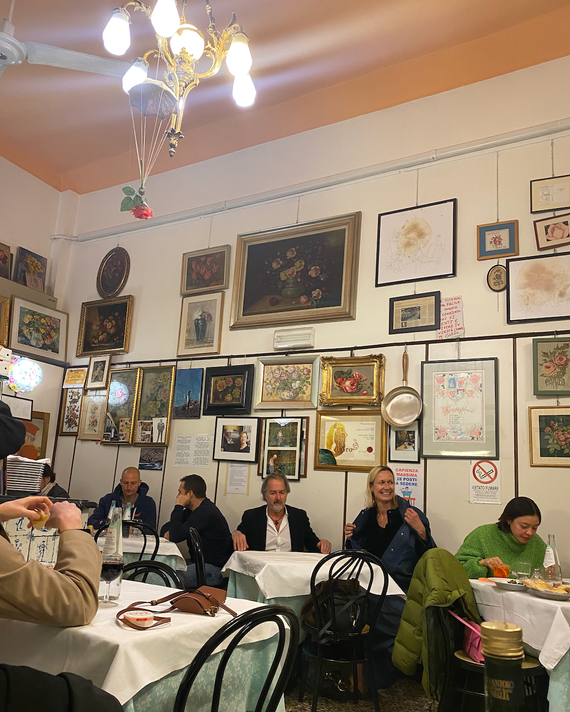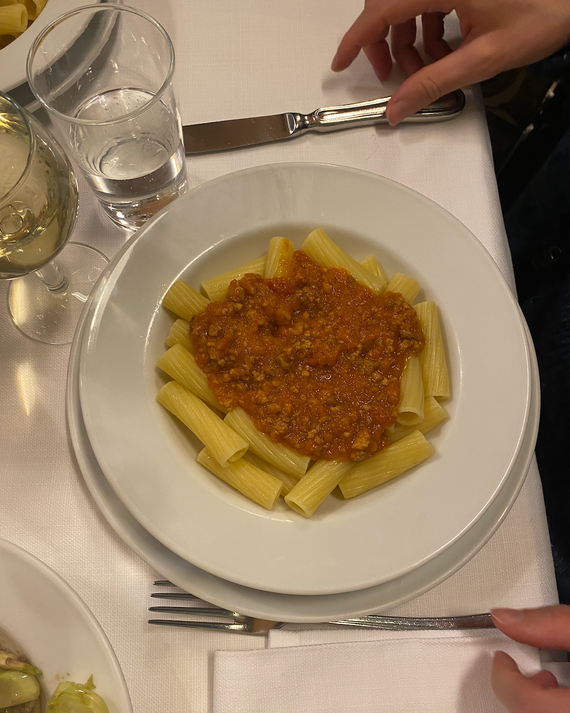 I was quiet today, walked around without a map, just wandered around, which is my favorite way to be surprised in a city. I quietly went to the Milanese institution, the iconic Bass bass (Via Plinio, 39). I usually go before and after dinner, but it just felt right to have a pre-art cocktail here with an Italian friend who is a painter. I always go for a spritz, but they are also famous for their negroni. Please steal all my vacation but plan it first because Basso bar is across town from Miart! A mistake I will never make again.
Ask someone who works in art to show you some art. For tonight at miart, I was in good company because the friends I was with were respectively a painter and a gallery owner; they were the perfect tour guides to walk around. Have a glass of Ruinart in the lounge before your visit. Mapplethorpe's solo to Franco Noero was amazing, as well as the Salvo sculpture to Norma Mangione and Giacomo Balla at the Galleria d'Arte Maggiore GAM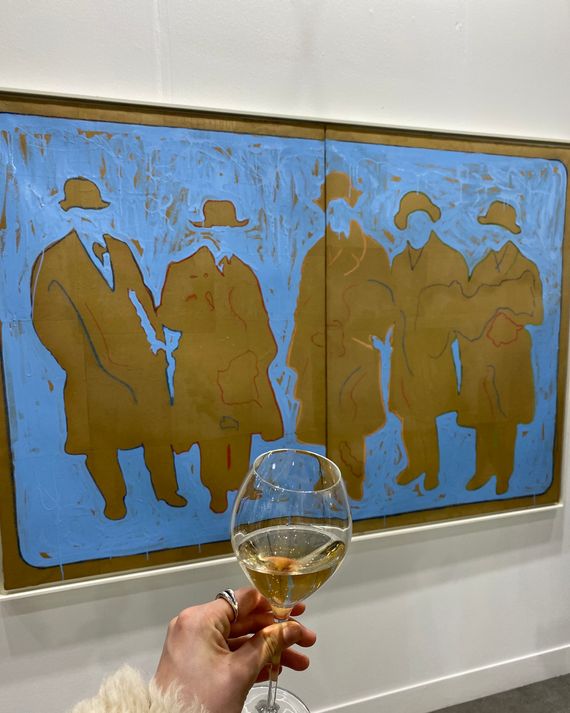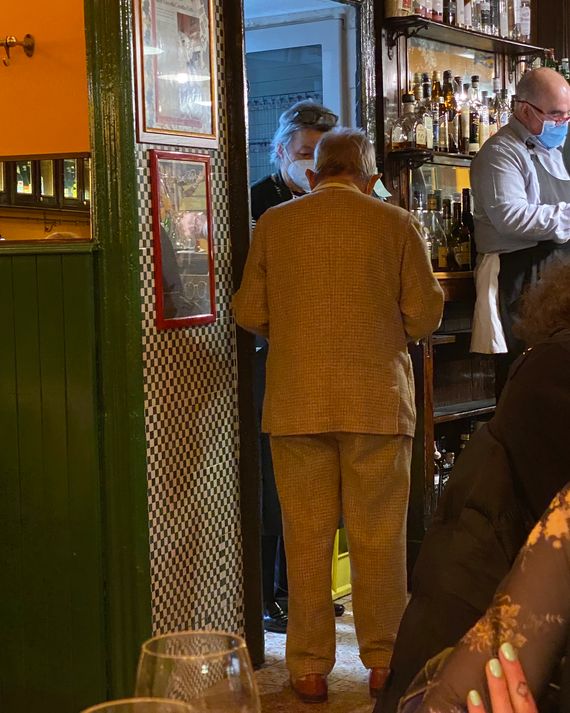 Libera (Via Palermo, 21) is one of the best places in Milan for a large group dinner, casual enough that you can add an extra seat and iconic enough that you really feel like you're in a spectacular venue. The owner, Italo Manca, has a lot to do with the vibe of this place, he is one of the smartest and best dressed gentlemen in Milan.
My job requires a lot of travel, a lot of work weekends, and no real day off. I'm on a plane more times in a month than I can count on one hand and I'm probably not home for more than a week straight. So, when I can, I take the opportunity to lie in bed, especially in a luxurious hotel room. When ordering room service, I always get a pot of American coffee so I can get my three cups without having to order a bunch of lattes. I take each cup with a big teaspoon of honey and milk.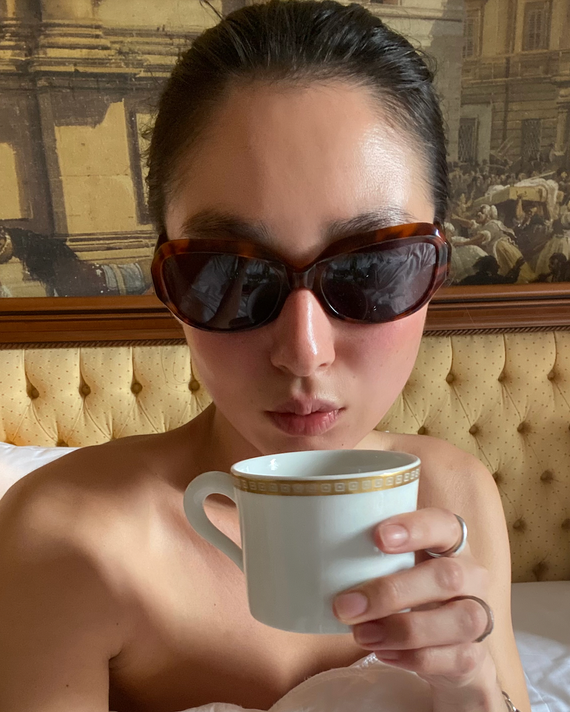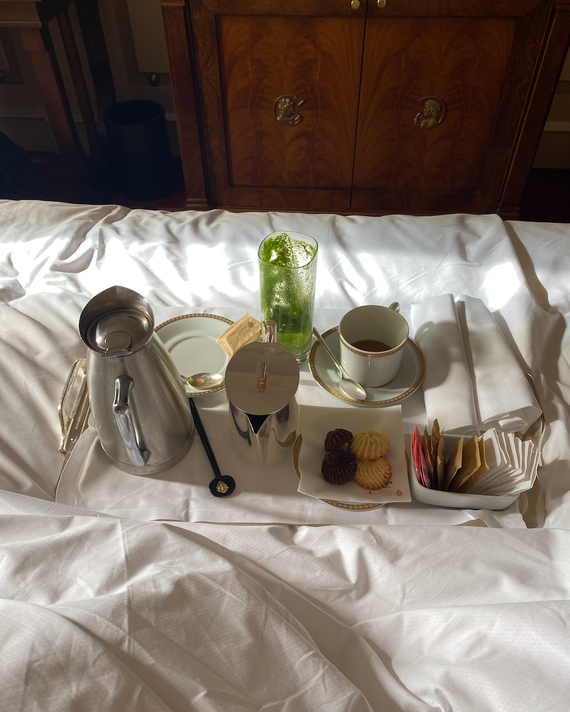 Once I'm fully caffeinated, showered, and dressed, it's time to hit the gallery. We went to Massimo de Carlo Gallery (Viale Lombardy, 17), by appointment only, and saw "You" by Maurizio Cattelan. His work is incredible, as is the interior architecture of the gallery, so don't miss it — the same architect (Piero Portaluppi) designed Villa Necchi.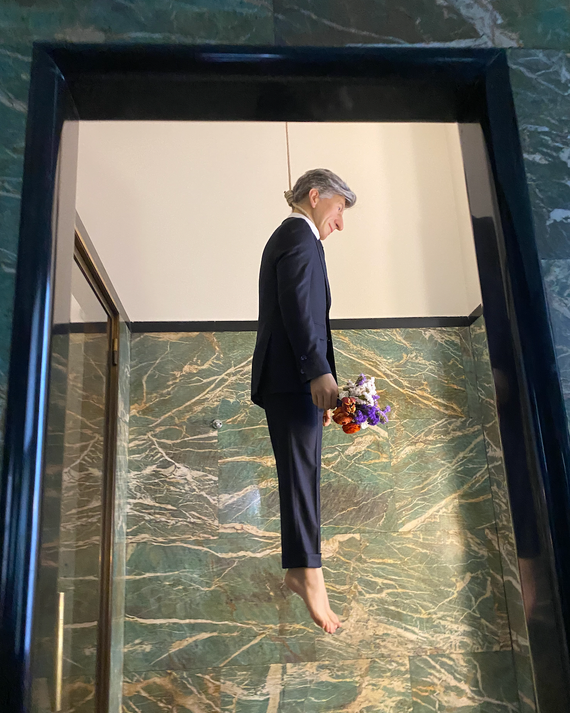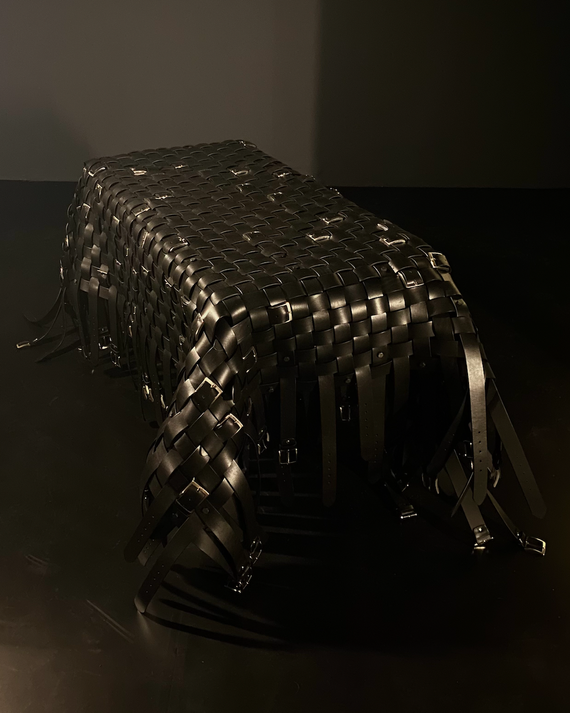 It's a spritz, prosciutto and mozzarella, followed by stracciatella ice cream at Bar Luce inside of Fondazione Prada (Lgo Isarco, 2). Mrs. Miucca Prada was also there, dining at a corner table near the kitchen taken out just for her which disappeared when she did. Pro tip: If you tell them you're celiac, they'll make you a plate instead of a panini (if you're not celiac, they only have paninis). Once I get two spritzes deep, it's time to see the show. Be sure to see what's currently on view as well as the permanent collection. For tonight, we're taking it easy to prepare for our little day trip tomorrow.
It's a two-hour drive from Turin; it's easy and worth it. We went to see Italian architect Carlo Mollino's house, which he designed as a late 19th century villa; it is now a museum, Hotel Casa Mollino (Via Giovanni Francesco Napione, 2). It's a private tour, so book ahead, and they don't allow space photos. I swiped this one for you. The space isn't big, but the tour lasts about two hours and you get an extremely educational explanation of Mollino's life and work.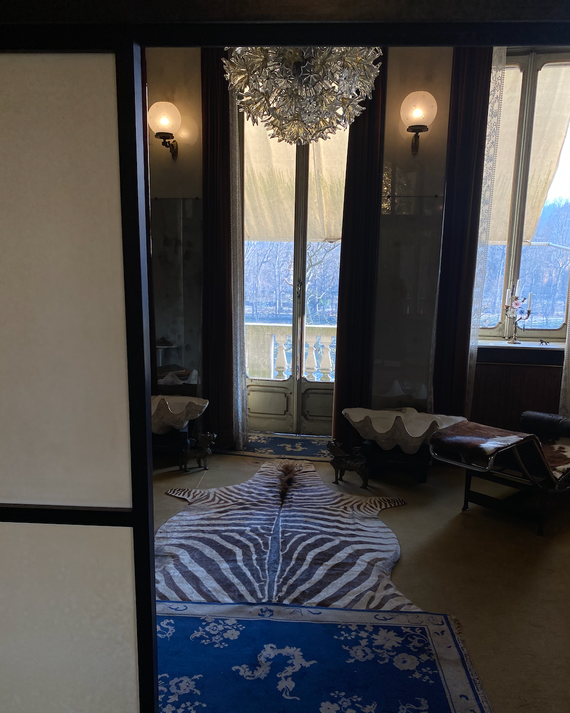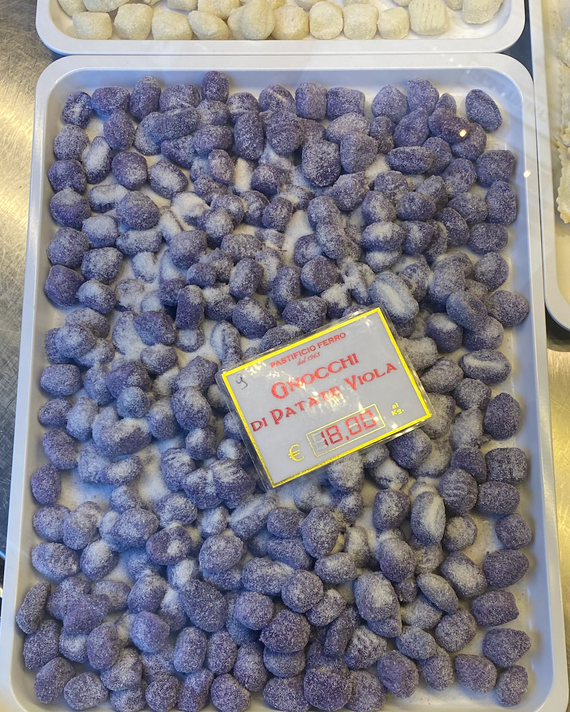 Remember that a good lunch in Italy is not served if you are not there before 2:30 p.m., so keep that in mind if you want to have lunch in Turin. We chose to walk around instead and stopped at an amazing Italian pasta shop and delicatessen, Pastificio Ferro (Via Michelangelo Tonello, 2), specializing in Piedmontese cuisine on the way back to Milan. They have amazing fresh pastas and sauces to take home and lunch or snacks for the road. Be sure to enter what is region specific. PS It is also the truffle region, so it is best to go there in autumn.
Always save the best for last. Antica Trattoria della Pesa (Viale Pasubio, 10) is by far my favorite Italian restaurant in the world. Everything about this restaurant is perfect – from the Italian lady at the front desk in full Pleats Please, the linen coverings on the window and the way they bring all the food on a metal trolley. It really does feel like you're in a movie of old-fashioned elegance. And you could watch the Italian-speaking clientele as if you were staring at a screen all night. Order the fried sage ravioli, risotto alla milanese, and finish with the flan.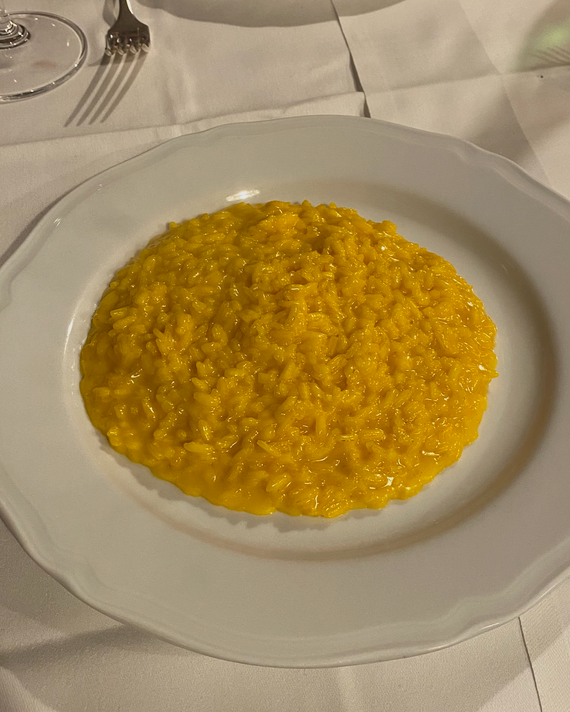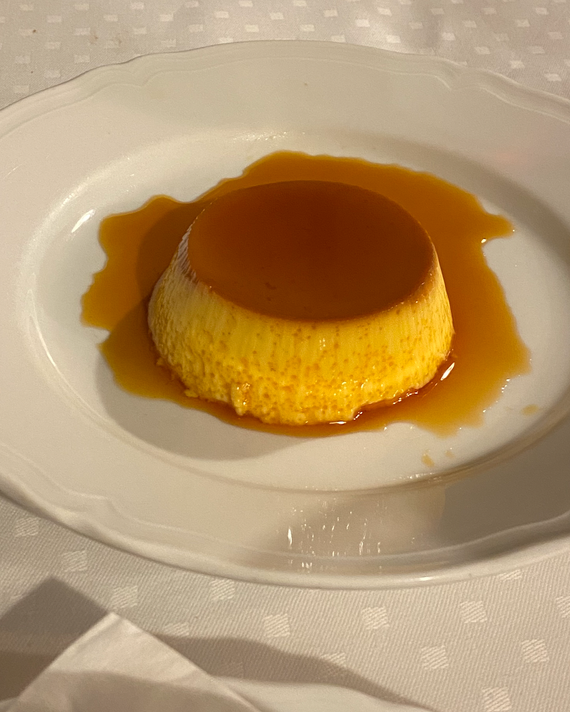 I only travel with hand luggage, so it's important to have a good one!
Really boring but everyday glasses.
Nothing soothes dry skin and gives an instant glow like this cream.
You can't go to Bar Luce unless you represent Prada – what if you meet Miuccia like me? ! But really, this bag is the perfect size for sightseeing. It is suitable for a camera and snacks.
The strategist is designed to surface the most useful expert recommendations on things to buy in the vast e-commerce landscape. Some of our latest conquests include the best acne treatments, rolling luggage, pillows for side sleepers, natural remedies for anxietyand bath towels. We update links when possible, but note that offers may expire and all prices are subject to change.