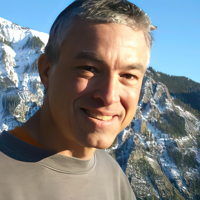 Obituary: David Carrier | Obituary
David Carrier lived a simple life dedicated to social justice on the one hand and outdoor adventure on the other. An avid mountaineer, David died doing what he loved, climbing in the North Cascades of Washington State. Her gentle soul and generous spirit will be greatly missed.
Born March 25, 1956, in Massachusetts to Grace and John Carrier, David moved with his family to Maryland while in elementary school. After high school, David attended the University of Maryland College Park and majored in agriculture. After graduating, he joined the Mennonite Central Committee and moved to Uganda to help with the infrastructure development of a local community. he lived in Uganda, then in Burkina-Faso, for two years.
After MCC, David married and moved to North Bend, Ind., to attend Notre Dame graduate school, where he earned his doctorate in economics. After graduating, her first and only child, Danny, was born.
David settled in Washington, DC and worked for various think tanks in the DC area for many years. He moved to Vancouver, Washington, in 2004 and lived there until 2009, when he elected to return to DC to serve as Chief Economist for the Appalachian Regional Commission. David retired in 2017 and returned to Washington State for the rest of his life.
David was an adjunct professor at Washington State University for several years teaching statistics. David loved rock climbing, boating, hiking and a hodgepodge of other outdoor activities. He was actively involved in the Mazamas and Mountaineers climbing clubs, as a student and instructor. During his first stay in the North West, David was actively involved in the Portland Catholic Worker Movement, a faith-based movement committed to working for social justice. Later, he continued his spiritual journey as an active and beloved member of Bethel Congregational Church (UCC) in White Salmon, Washington, a community also committed to working for social justice.
David owned a cabin in White Salmon and enjoyed spending time there when he wasn't renting it out as an Airbnb. Throughout his retirement, David climbed, paddled, traveled to Nepal and Italy and thoroughly enjoyed all that life had to offer. Ultimately, David felt most at peace when he was in the backcountry.
David died on or about August 25, 2022, after suffering a fall while climbing a trail near Stetattle Ridge in the North Cascades. David is survived by his son, Danny Carrier; mother, Grace Carrier; granddaughter, Grace Carrier; daughter-in-law Charlotte Carrier; brother, John Carrier; and his brother James Carrier. A celebration of life will be held October 15 at Bethel Congregational Church in White Salmon at 11 a.m. Please contact Bethel Congregational Church with any questions at 510-388-3180 (Regula).
In lieu of flowers, you can donate to Portland Mountain Rescue, saving lives through mountain rescue and safety education at pmru.org/how-to-contributeor Voices of Children provides psychological and psychosocial support to children affected by the conflict in voices.org.ua/en.