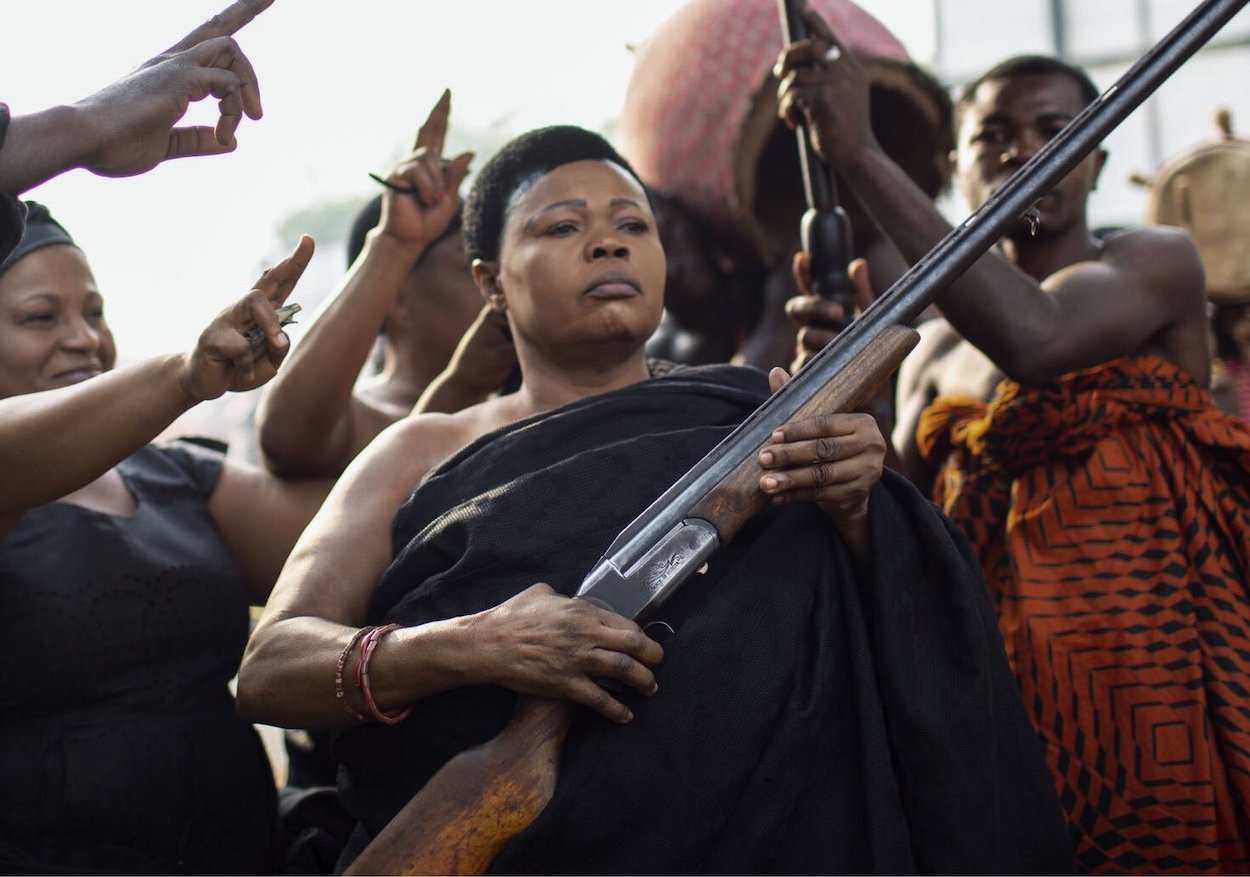 Pioneering Dikan film and photography center opens in Accra, and other news – SURFACE
Our daily view of the world through the prism of design.
December 19, 2022
The Design Dispatch offers essential, expert-written news from the design world, curated by our dedicated team. Think of it as your cheat sheet for the day in the design delivered to your inbox before you've had your coffee. Subscribe now.
Got something our readers need to see? Submit it here
Pioneering Dikan Film and Photography Center opens in Accra
In September 2021, photographer Paul Ninson told The humans of New York (HONY) his dream of building the Dikan Centre: Africa's largest photography library, complete with an exhibition gallery and conference hall, in his home country of Ghana. Ninson had been a student at the Institute of Contemporary Photography in New York and apprenticed with HONY photographer Brandon Stanton in the United States and sought to create a space that meant that aspiring African photographers would not have to leave the continent to learn the photography, because he had.
A little over a year later, that dream has come true. Architectural plans are still underway for a ground installation, but through adaptive reuse, the Dikan Center found its first home in Accra as Africa's first non-profit organization dedicated to film and photography education. A gallery, studio, story lab and classrooms are all open to the public with the aim of nurturing the talent of African visual artists. The inaugural exhibition "Ahennie" features documentary photography by the late Ghanaian artist Emmanuel Bobbie and Ninson himself. —Jenna Adrian Diaz
According to former employees, the former buzz Superblue seems to wade.
"Superblue – co-founded in the summer of 2020 by Marc Glimcher, the CEO of Pace, one of the world's leading galleries, and Mollie Dent-Brocklehurst, the former chairwoman of Pace London – is the most high-profile attempt among fine arts institutions to capitalize on the immersive experiential art craze.Behind the scenes, however, Superblue has undergone a series of changes and faced slow growth since the start of this year, several said ex-employees who spoke to ARTnews on condition of anonymity for fear of legal reprisals.In the meantime, Superblue has suffered from internal board disputes, high-profile staff turnover and a lack of of funding that sources say is the result of cost overruns, poor management and a board structure that plagued decision-making. [H/T ARTnews]
An auction of Terence Conran's personal collection fetches three times the estimate.
A testament to Conran's long-standing aesthetic influence, the auction at Bonhams, featuring furniture, artwork and decorative objects from the pioneer's personal collection, fetched a total of $1,435,811, more than three times the estimate prior to the sale. The highest lot was a sculpture by Sir Allen Jones which stood in the reception area of ​​Conran's Mezzo restaurant on Wardour Street. The polychrome painted steel sculpture of a waiter with a restaurant fetched $25,564. Other highlights include Conran's walnut desk, a unique rectangular shape made by Benchmark Furniture to Sir Terence's own design, which sold for $24,834. [H/T Artnet News]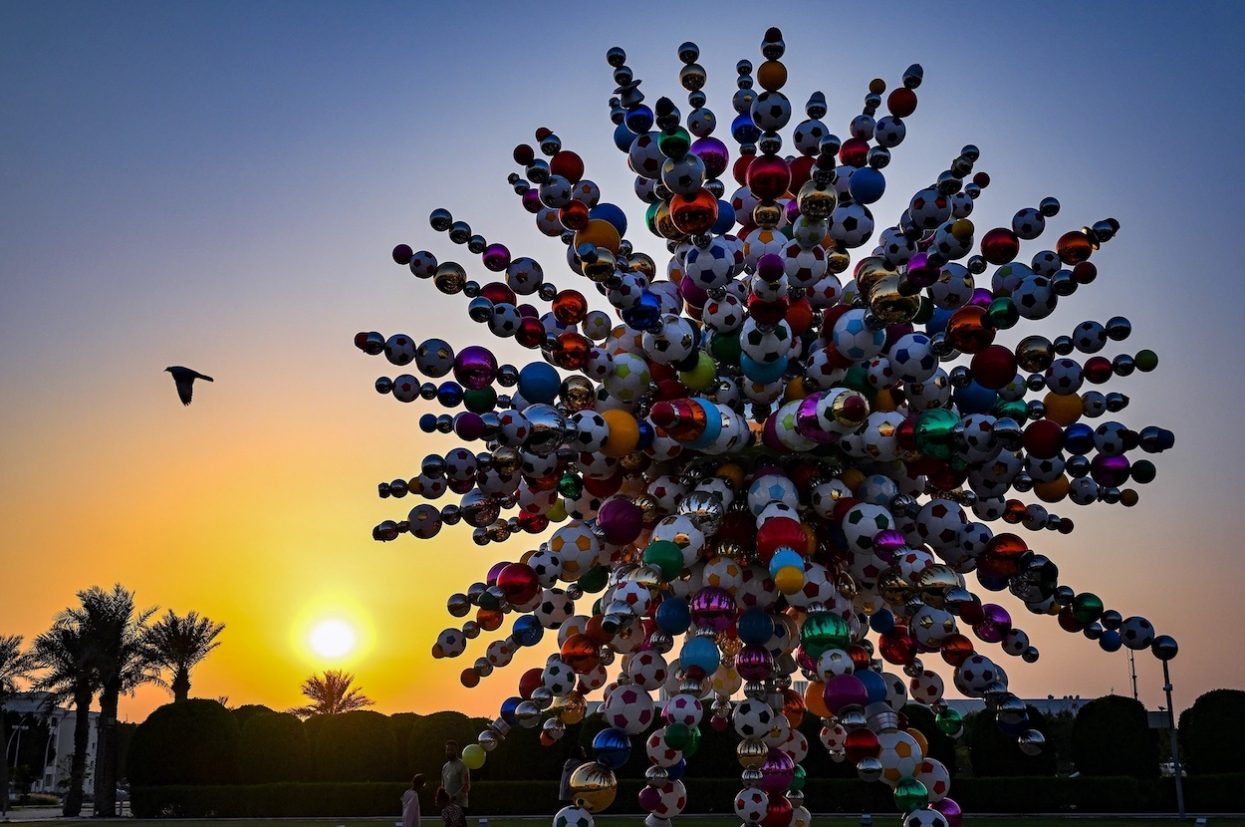 A new facility in Doha pays tribute to the migrant workers who built the World Cup stadiums.
"A monumental new sculpture commemorates the workers who built Qatar's infrastructure for the World Cup as the controversial competition draws to a close. Come together by Korean artist Choi Jeong Hwa, commissioned by the State Foundation of Qatar, is a 39-foot-tall stainless steel and plastic explosion of luminous orbs in pastel and neon colors chained along 100 branches. Shaped to resemble the tufts of a dandelion, the spheres include oversized soccer balls and balls, interspersed with Qatari kitchen utensils and industrial safety helmets. Hosting the event has cast a harsh light on Qatar's stance towards the LGBTQ+ community, as well as accusations of corruption this week to supposedly soften European criticism over its treatment of workers. [H/T The Art Newspaper]
Starting in January, all new buildings in Los Angeles will be required to be fully electric.
"LA City Council members have unanimously approved an ordinance that will require new buildings in the city to be all-electric, beginning in January. This means no more stoves, heaters or gas hookups for new builds. LA joins nearly 70 cities and counties in California that have already adopted similar rules. Research shows that gas appliances, like stoves, are linked to asthma and cancer. From those stoves to the way they're wired, gas-powered buildings account for 40% of LA's carbon footprint. » [H/T LAist]
A massive glass aquarium housing 1,500 exotic fish is bursting inside a Berlin hotel.
"A freestanding cylindrical aquarium housing around 1,500 exotic fish erupted in Berlin on Friday morning, causing a wave of devastation in and around the tourist attraction. Glass, chairs, tables and other debris were swept away from the DomAquarée complex, which includes a Radisson hotel, museum, shops and restaurants, as 264,000 gallons of water spilled from the 46 feet high shortly before 6 a.m. . Two people were injured by falling shards of glass and had to be taken to hospital. None of the animals in the saltwater aquarium, which contained clownfish, batfish teira and paddle surgeonfish, survived. [H/T The Guardian]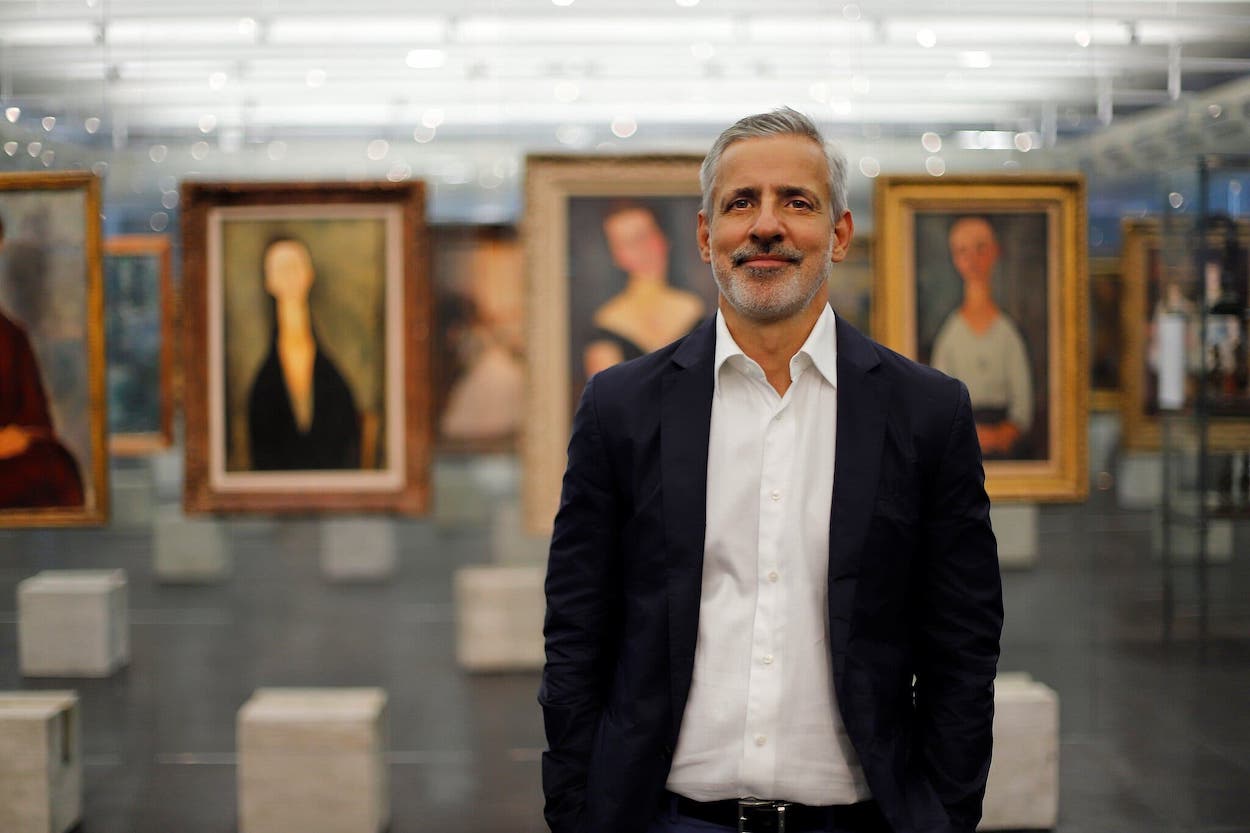 The Venice Biennale appoints Brazilian pioneer Adriano Pedrosa as its next curator.
"The Venice Biennale has chosen Brazilian museum director Adriano Pedrosa as curator for its next edition, the organizers of the world's longest running exhibition of contemporary art said in a statement. Pedrosa, who heads the Venice Biennale art de São Paulo, will organize the 60th edition of the event, which is scheduled to open in April 2024. Mr. Pedrosa has won worldwide acclaim for his leadership of MASP, of which he has been the artistic director since 2014. At the Over the past decade, he has been co-organizer of a series of large-scale thematic exhibitions spanning several centuries – colloquially known as "History" – which have reconstructed the history of Brazilian art and re-examined Latin American culture against influences and cross-currents from Europe, Africa and the native Americas. [H/T The New York Times]
Uber Eats is launching delivery via autonomous robots that trot the sidewalks in Miami.
"The next time you order a meal from Uber Eats, it may be delivered by a robot, at least if you live in Miami. Residents can now order their Uber Eats takeout which will be delivered via robots trotting on sidewalks thanks to a new partnership between the ride-hailing company and robotics company Cartken.With the new service, customers will be alerted when their food is on the way, then invited to meet the remotely supervised robot on the curb, according to in-app screenshots. Customers can then unlock the vehicle using their phone and collect their order from a secure compartment. Customers can also opt out if they prefer their items are delivered by courier. [H/T CNN]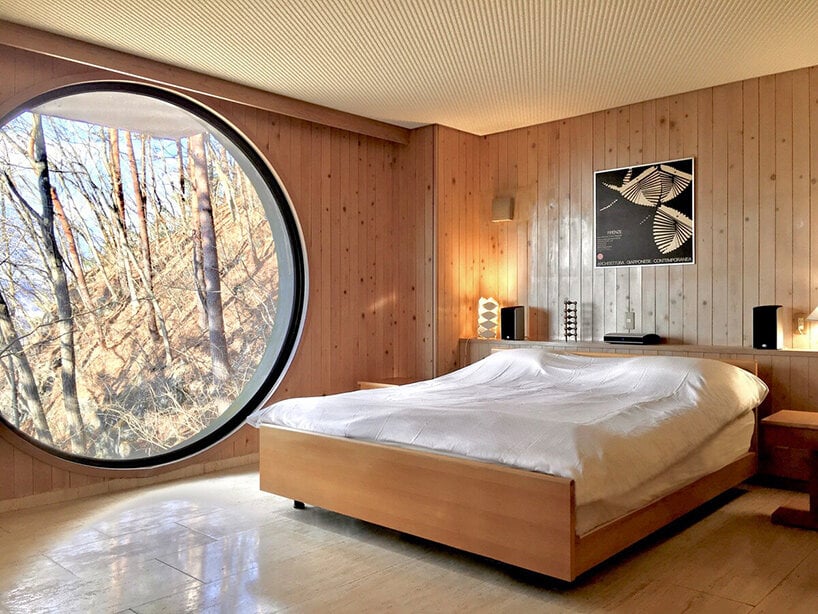 Today's attractive distractions: