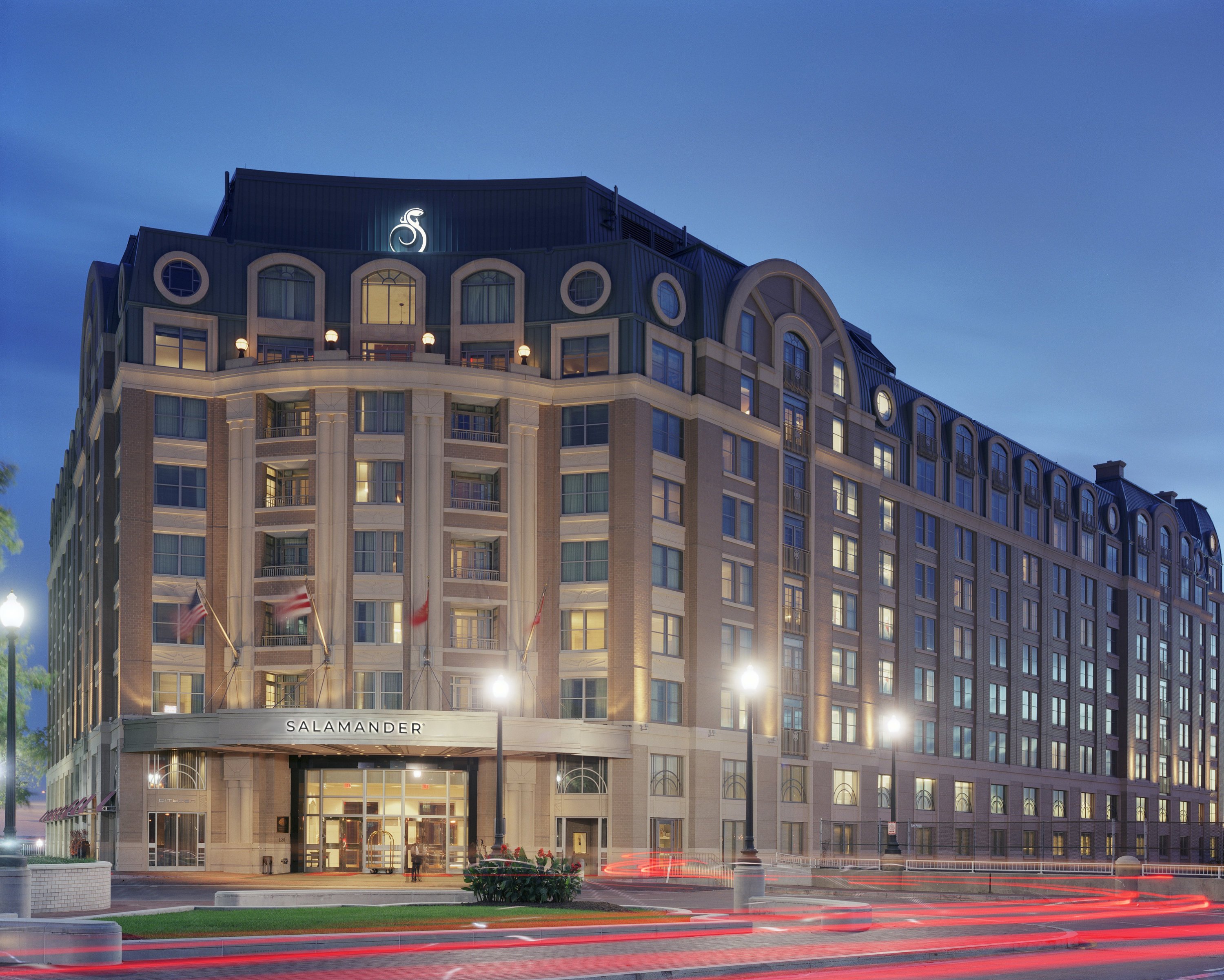 Salamander Resorts has purchased the Mandarin Oriental hotel in DC. Here are 8 changes to expect
Salamander Hotels and Resorts, in partnership with London-based property manager Henderson Park, has purchased and rebranded the Mandarin Oriental Hotel as Salamander Washington DC. The 373-room hotel, according to a press release on Monday, "will undergo an exciting upgrade program and adopt Salamander's famous warm and welcoming luxury style." Here's what to expect.
Many renovations and redevelopments. The Presidential Suite will get a total overhaul and the club lounge, which closed during the pandemic, will be renovated and reopened as the Monument Club. The hall of the rotunda will also have a facelift.

A new restaurant. The current restaurant remains open for breakfast, but a different concept, as well as the arrival of a new chef, will be announced soon. Updated offerings should be in full swing in the spring. Also: the addition of a pastry to take away.

The lobby bar will get a new name and the space will also get a makeover.

All new programming plans for outdoor areas bordering the hotel.

Spa updates, including an expansion to include more treatment rooms and a street-level entrance.

Lots of new faces. Although Salamander founder and CEO Sheila Johnson notes in the press release that current employees have been welcomed "into the Salamander family", the release also says that 100 additional "team members" will be added.

Updated artwork in all rooms, including photos taken by Johnson and artwork paying homage to the hotel setting.

Business as usual, for the most part, for now.

While the property is 'upgraded', reservations will continue.
A rebranding celebration was held Monday in the Grand Ballroom, where 300 attendees listened to remarks from Johnson, D.C. Mayor Muriel Bowser, Washington Commanders Chairman Jason Wright, and Salamander Hotel and Resorts, Prem Devadas.