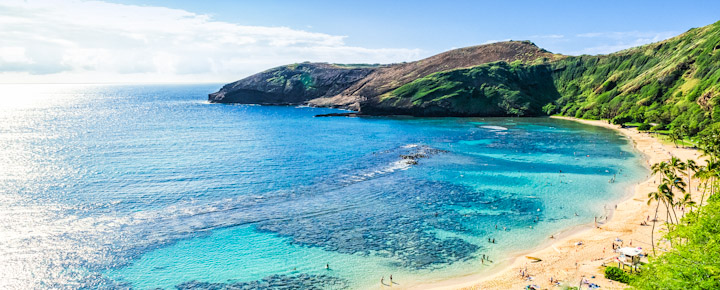 Secrets To Frugal Hawaii 2023. No tent needed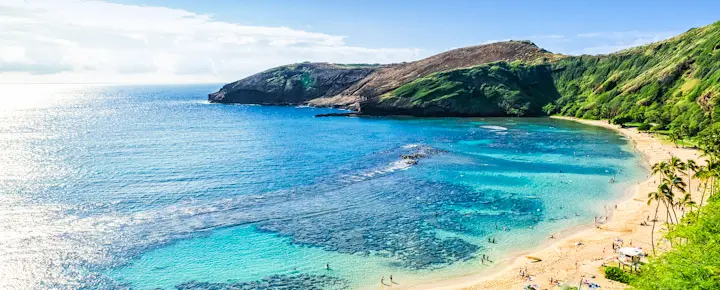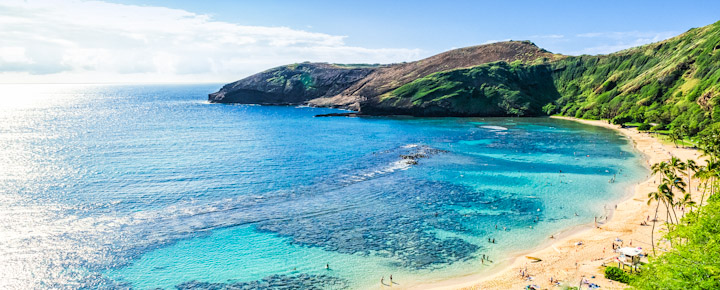 In the new paradigm of global travel, frugal hawaii may seem like words that can't go together. But that's not quite true, as you're about to see in our 13 Lucky Savings Secrets.
It's easier than ever to get caught in the financial trap of traveling to Hawaii. Whether you're spending $4,000 on a plane ticket or $1,000+ a night in Maui, it's everywhere. That being said, we're in the field here and have to say that there are creative ways that run the gamut to help you cut costs. We are all reinventing ourselves. Hawaii vacations are here to stay, and doing them on a budget is, too.
We'll continue to offer you ways to save on travel costs, including airfare, accommodation and more. Below are many up-to-date tips and tricks that may still be new to you. We look forward to more ideas from knowledgeable readers like you.
1. Get on the "southwest effect".
There is also strong competition from Hawaiian and other airlines. So if you can fly in the markets where this competition reigns, you're set to find airfares as cheap as ever.
We still expect to see rates of $99 per way, intermittently, and who knows, maybe less. Plus, $39 inter-island airfare through December. We won't be surprised to see these continue into next year, at least for a while. Airline ticket sales come and go and won't last long, so it's time to think about planning a Hawaii, well in advance. Plus, what could be more fun than working on an upcoming trip to Hawaii?
2. Travel during these times for an economy airfare to Hawaii.
One of our best everlasting tips is still relevant. Coming to Hawaii during shoulder seasons, such as late summer instead of midsummer, will result in far lower costs across the board. Cheaper trips are also available through early December (except Thanksgiving) and January through early June (except Spring Break).
If cost is an issue, remember that the most expensive times to visit Hawaii have been and always will be the Christmas holidays, followed by summer (June 15 to early August), then spring break.
3. Go long or short. Avoid middlemen.
Plan well ahead (11 months) for high seasons or be spontaneous and wait for low season deals in Hawaii and book within the last 60 days.
4. Book everything at once.
In other words, don't just book cheap airline tickets and then find yourself unable to get reasonable room rates. Plan to buy hotel, airfare, and car rental at the same time if you want more control over your options and costs.
5. Hawaii hotel deals – oh yes, you can.
First, we tend to use booking.com as a simple starting point for researching both availability and rates. But do we book there? Generally no. We then go to the hotel's website and more to see what's on offer. Most of the time, but not always, you will find a cheaper rate elsewhere. The way it works is that hotels offer a lower rate when you are part of their free loyalty program. There are many opportunities to improve what you find on booking.com or any outside travel agency (OTA). These include less stringent prepayments, lower rates, better room options, and more. Hotels don't offer the same rate at OTAs that you get when you're logged into their loyalty program. Costco Travel may also be another great location for Hawaii, as you'll see below.
Should you buy buffet breakfast at your hotel? Maybe. Many hotels in Hawaii offer lavish buffets where you can eat enough to only have to buy dinner. Find out in advance what is offered and how much it costs. Sometimes when purchased with a room rate these can often be purchased for around half the price of buying them at the restaurant once you have arrived. We found that to be the case again when booking a hotel on the Big Island in October for an upcoming round of Hawaii travel reviews.
Sign up for hotel promotions. If you plan to stay at a few hotels and plan to book soon, consider signing up for loyalty emails telling you about special promotions.
Don't believe in percentage savings. Compare total prices including all taxes and fees.
Some examples of hotel deals we found included this wide range of options including all taxes and fees:
6. Activities in Hawaii, free and paid. Be creative.
Hawaii is full of amazing and abundant free activities. Take the opportunity to hike the beaches, admire the incredible Hawaiian sunsets and much more. For paid activities, visit supplier websites and find deals online for direct booking. Activity providers usually offer 10% or more savings for booking online in advance. Calling is not a bad thing if you can't find it on their website. Helicopter tours, for example, may offer Earlybird discounts. Other options include the GoCity Oahu pass, which can last from 1 to 7 days. You pay one price and gain access to 45 attractions.
7. Also check restaurant websites and Yelp for eating out.
Many Hawaiian restaurants offer discount menus on certain days of the week or for morning meals. Another place to look for Hawaii restaurant discounts and freebies is on Yelp. Remember that it is almost always cheaper to eat out at a restaurant rather than dinner.
8. How far are you willing to travel to save money on plane tickets to Hawaii?
Consider nearby airports not far from you that have better deals. An example is San Jose; the others are Los Angeles and San Diego. They will have great deals on airfares to Hawaii compared to nearby airports. It doesn't always work, but it's worth thinking about and checking online.
9. In Honolulu, you might not need a rental car.
The Bus is the cheapest at $2.75 even coming from the airport if you don't have much luggage. Or buy a day pass for just $5.50. Theoretically there will be a rail system in the near future, although he will never make it to Waikiki. Otherwise, our unequivocal choice is Uber (which can now pick up and drop off at airports). Alternatively, there are many choices of taxis, shuttles or tourist buses, none of which are cheap.
10. Car rental prices can be anywhere on the map.
Watch for our next update on Hawaii car rentals, prices, and tips and tricks. And by the way, don't forget to check the gas. Our recent rental arrived with an almost empty tank, but we were so busy looking for dings that we forgot to check the gas long after we left the rental lot. Ugg, it cost us maybe $80.
11. If you come here to celebrate a special event, mention it.
Anniversaries, honeymoons and anniversaries may qualify for this potential upgrade or other benefits. However, remember that it doesn't always work and has been tried too many times.
12. Travel with a duffel bag.
Especially if you are traveling with only hand luggage, this can be very useful when you buy too much on your Hawaii vacation and need to check in a bag on the way back. At least if you have to pay, you can only pay one way.
13. Head to Costco for surprise deals in Hawaii.
Visitors and locals flock there. In fact, 1/3 of their business in Hawaii would be visitors. The prices are often unbeatable, from food and souvenirs to sunscreen, drinks and their snack bar. When it comes to Costco gas, the costs will be slightly lower than the other options, although the wait time in line is another issue to consider.
Please share your top Frugal Hawaii secrets too!
Disclosure: We receive a small commission from purchases of some of the links on Beat of Hawaii. These links cost you nothing and provide you with the revenue needed to provide you with our website. Mahalo! Privacy Policy and Disclosures.