staruń wanik architects combine three wood and stone clad blocks in polish residence
'house in a meadow' by architects Staruń wanik
Staruń Wanik Architects combined three building blocks into "House in a Meadow", a Residential building that seeks to redefine country homes. Settle a meadow in Opole, Poland, the project is located outside the historical fabric of post-German constructions common to the Silesian village. Therefore, the proposed form and the aesthetic solutions of the building are a modern reflection of the historical and cultural context of the region. Local drink and limestone facades with minimal treatments were used to identify the three structures from each other, while giving a raw and natural appearance.
'House in the Meadow' is made up of three solid structures
all images courtesy of Nate Cook
The elevation ensures the correspondence of the two solids
Staruń Wanik Architects' house consists of a one-story pavilion with a flat roof running parallel to the street and a two-story section nestled into the lot. The division of the building into two basic blocks reflects the interior zoning of functions. The structures are connected by a single-story connector that serves as the main entrance to the building. The pavilion provides cover for the interior garden space from the street. In addition, a two-storey block covered with a gable roof closes the composition on the east side. By dividing the building into two elements, the architects wanted to transform the house into a spatial premise rather than a dominating block.
Retracting the top element in the path ensures that the two solids match without the risk of the top dominating the bottom. Above the upper part of the building, the Polish Architecture Workshop designed the geometry of the gable roof with the ridge placed diagonally on the projection of the base, allowing different levels of elevation height to be achieved in different areas. Thus, the height of the building was adapted to the human scale. Despite the considerable height of the façade, users staying close to the building do not feel overwhelmed by the dimensions of the island.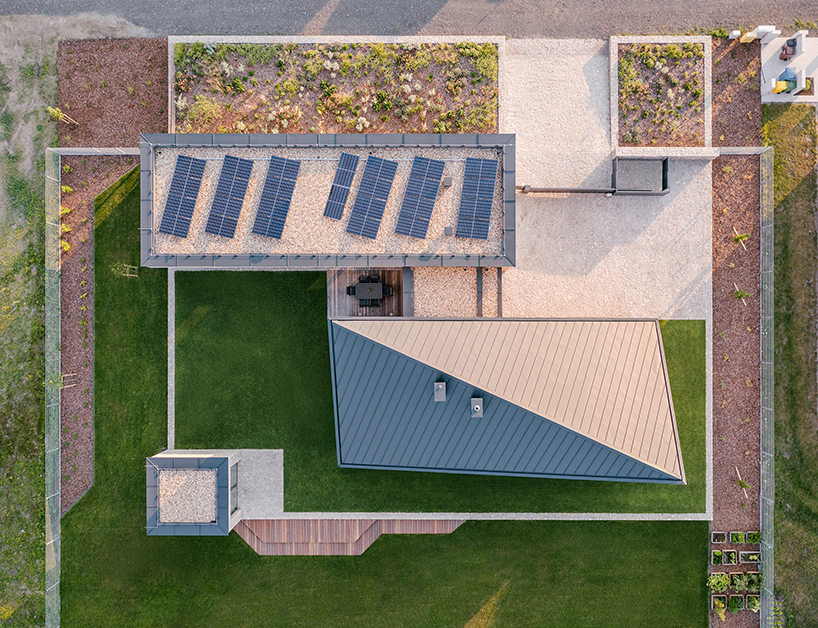 natural stone subjected to minimal treatment was used to finish the facade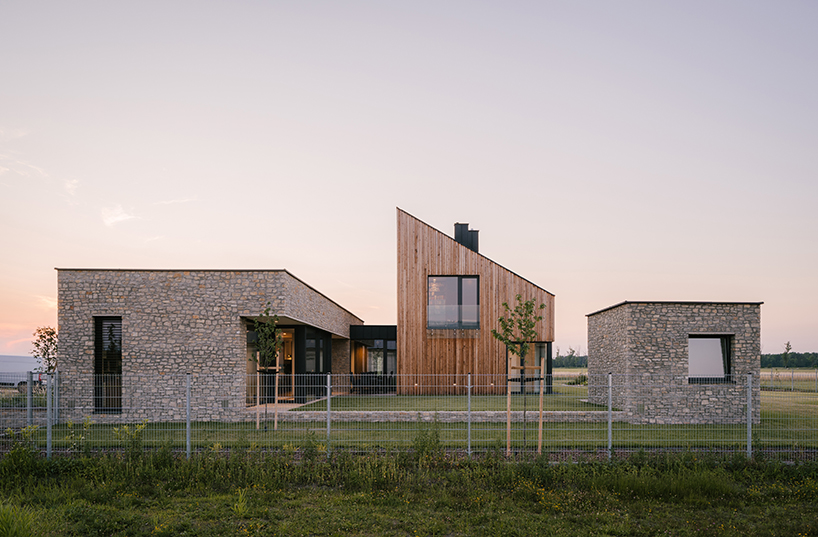 the local limestone-inspired masonry composes the facade of the building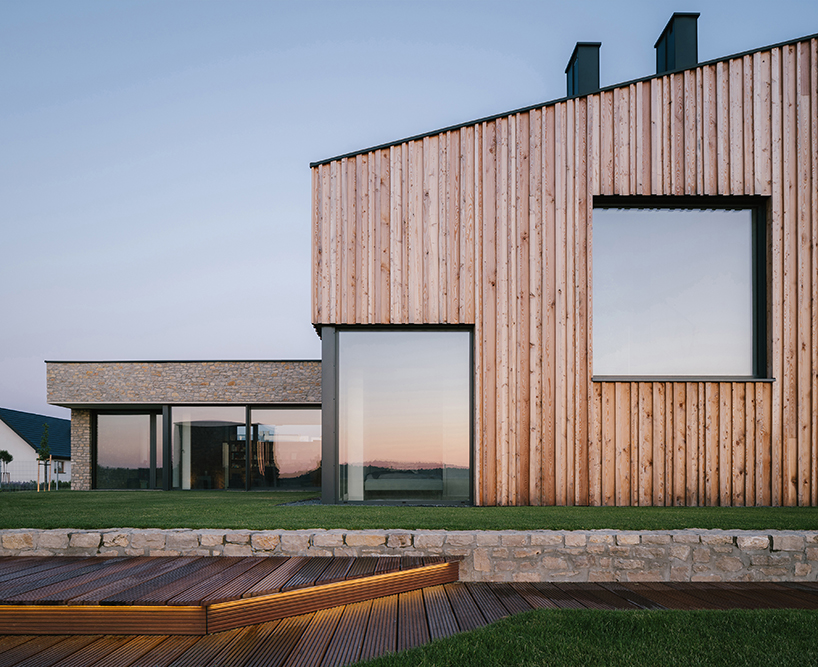 the blocks are of variable height and offset from each other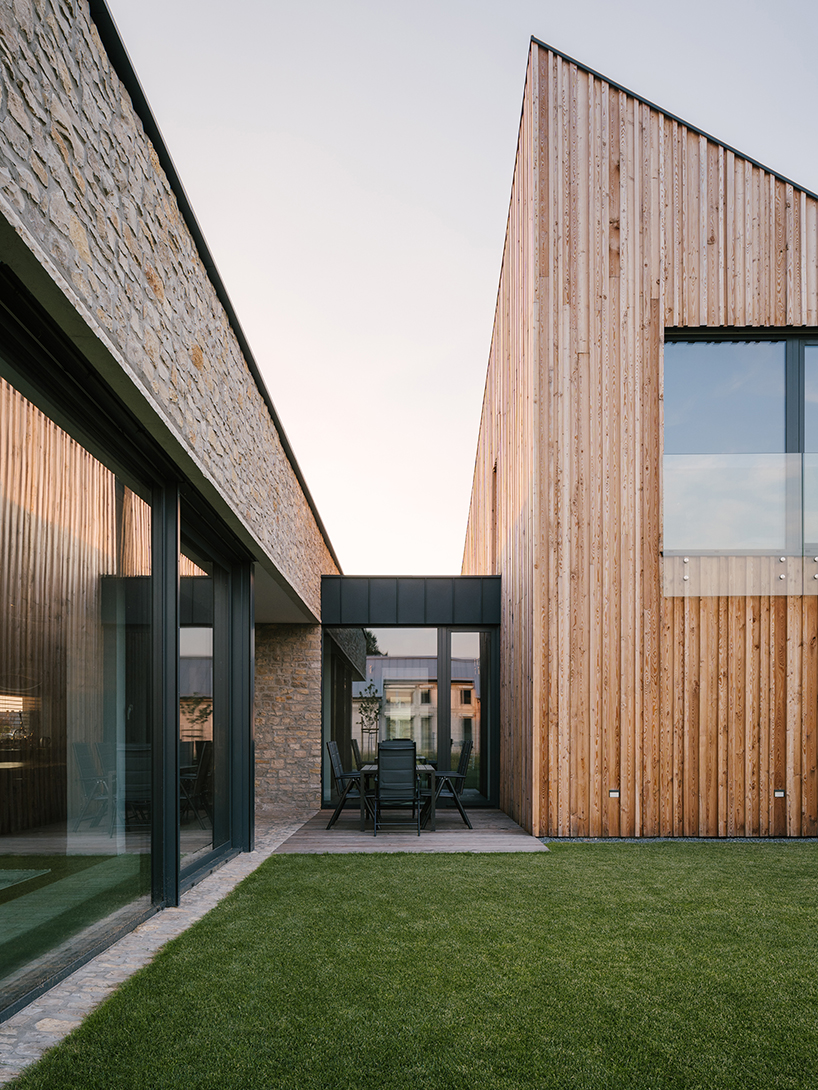 vertical timber, a common element found in surviving historical buildings of Silesian villages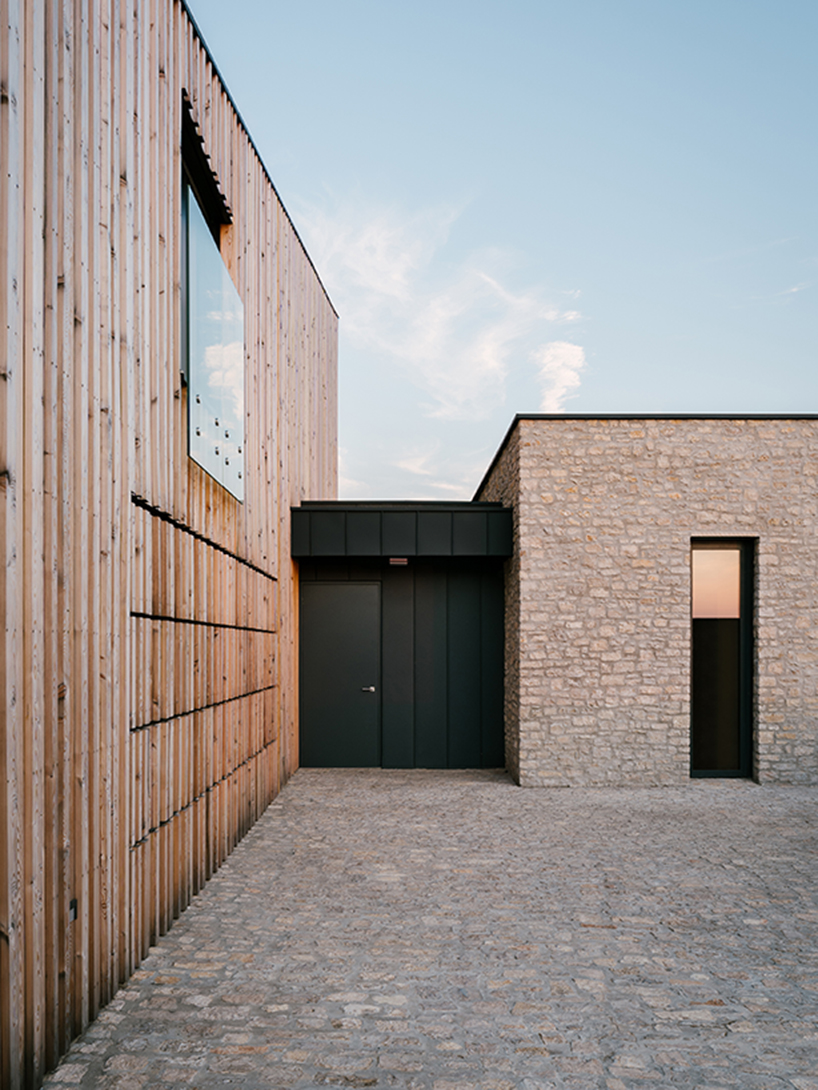 the open space in front of the building entrance is open to the street and surrounding land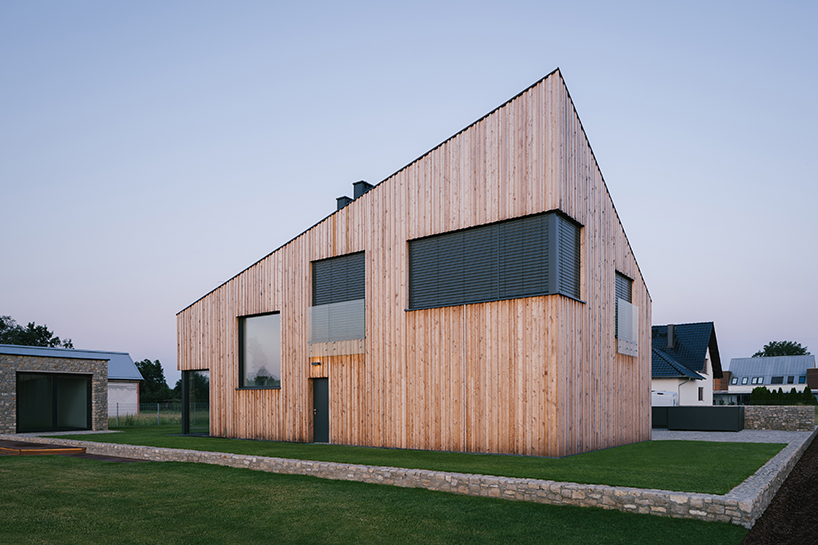 the unfinished vertical wooden facade creates a raw natural look