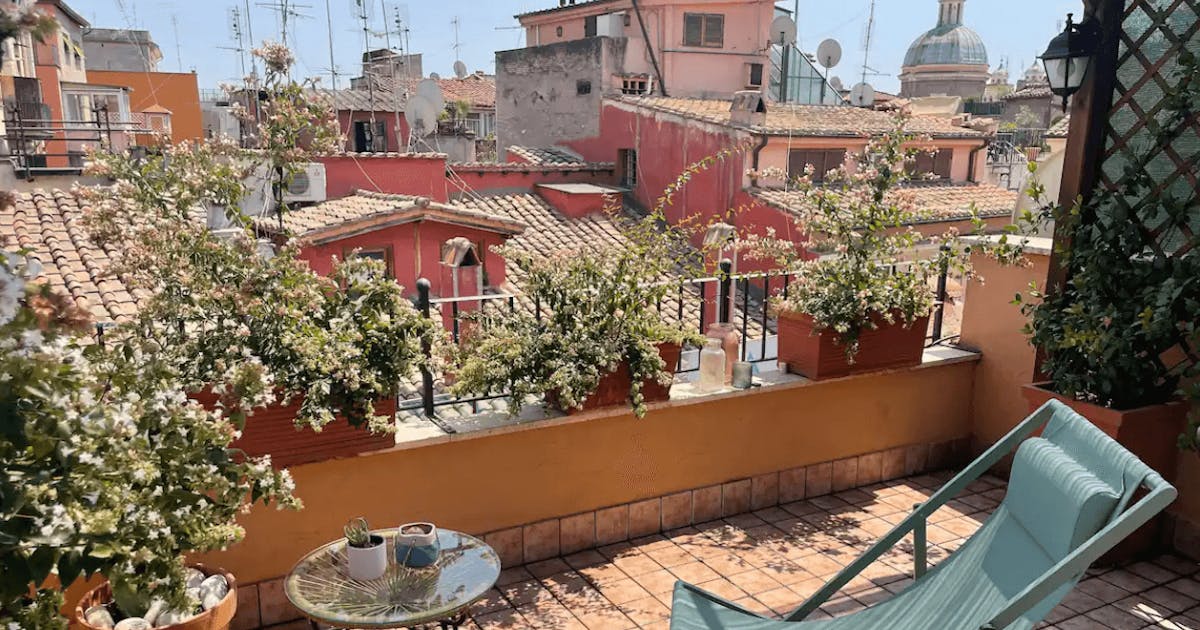 Oh, beautiful Roma. It seems this ancient land still manages to weave some kind of magic on its visitors, leaving them desperate to return again and again – and with so many stunning historic landmarks and some of the world's greatest restaurants, it's not hard to understand why.
So whether you're looking for modern luxury or quirky traditional touches, we've rounded up a collection of some of the best Airbnbs in Rome to get your travel plans on the right track.
The best Airbnbs near the center of Rome
Casa Dama
Arguably one of the most "grammable" Airbnbs in Rome, Casa Dama is a chic, pastel-hued dream home nestled just minutes from the bustling foodie paradise of Campo de Fiori. The owners have managed to maintain the traditional character of the space while incorporating stunning and architecturally savvy modern touches to create an absolutely perfect home away from home. Take a look and you will instantly fall in love. Book your stay here.
Charming Spanish Steps Suite
Nestled just a minute's walk from the bustling Spanish Steps is this opulent light and airy suite ideal for those who like a bit of luxury in their stay. This multi-level property is fully equipped with all the amenities you could need to make you feel like a true Roman, with plenty of wonderful art, literature and antiquities to truly inspire you. Book your stay here.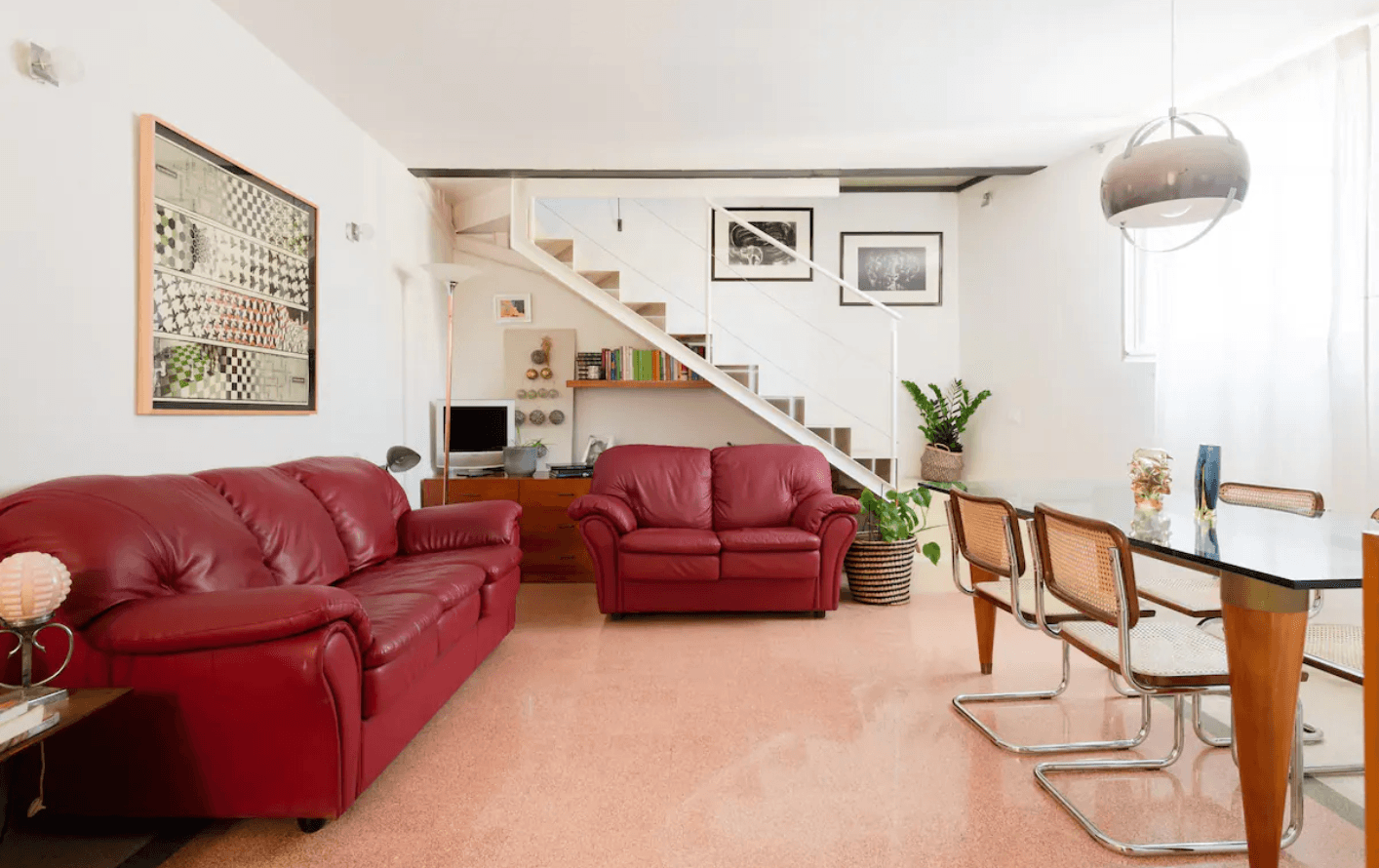 Luxury apartment center
This Airbnb is synonymous with clean lines, white walls and an unbeatable location. The Superhost celebrates its meticulous attention to detail throughout the apartment with gorgeous marble fixtures and walls filled with striking artwork. Just blocks from the Spanish Steps, Pantheon and Piazza del Popolo, you'll feel right in the center of all the splendor Rome has to offer. Book your stay here.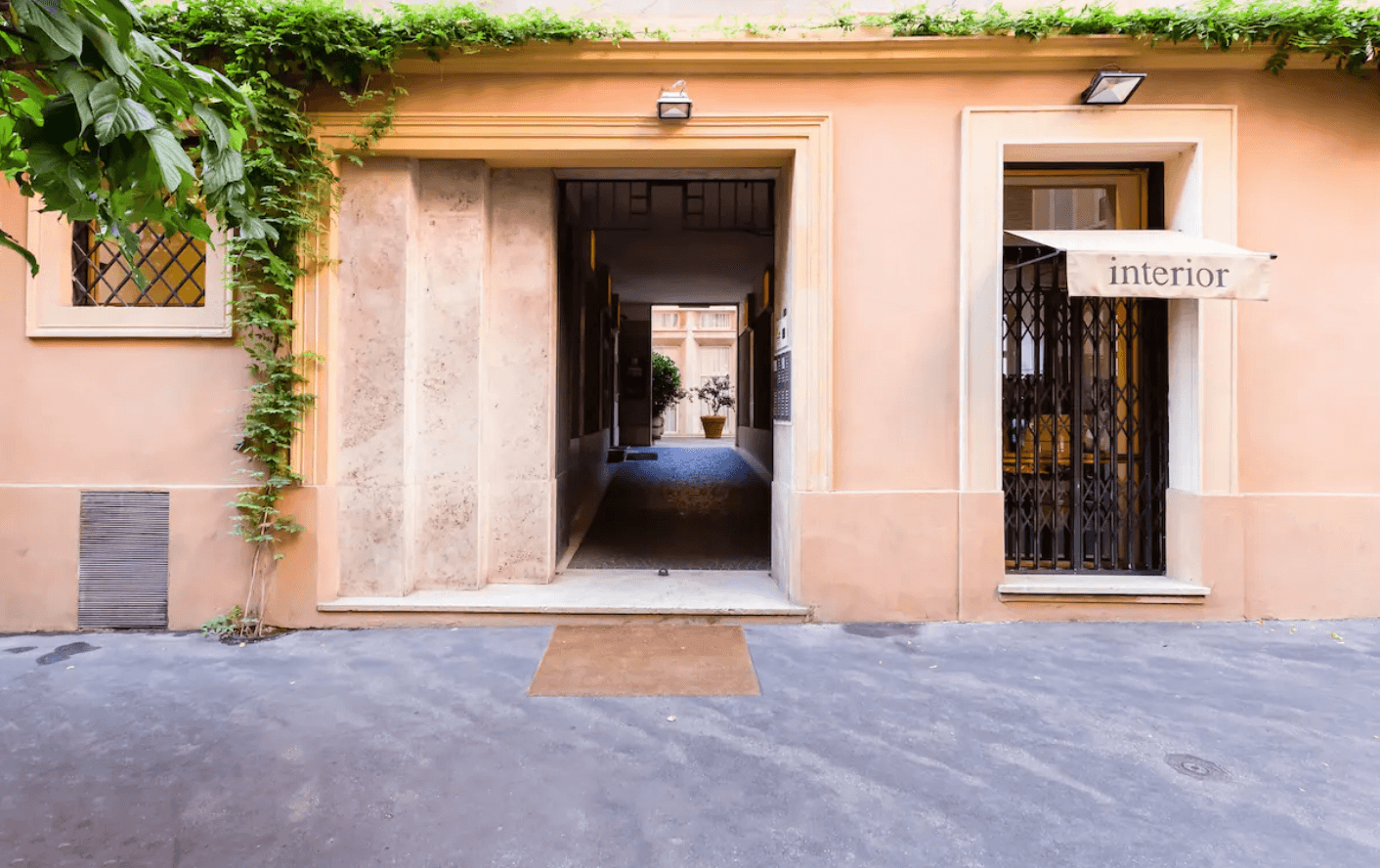 Elegant Loft Spanish Steps
Another unbeatable location, this loft has incredible high ceilings, original wooden light fixtures and beautiful decor ideal for those who want to feel the traditional Roman architecture. With rave reviews on the extremely comfortable bed (a massive rarity around accommodation in Rome) you know this will be the perfect base to rest your weary feet after a long day of sightseeing with all the major sights just blocks away. the. Book your stay here.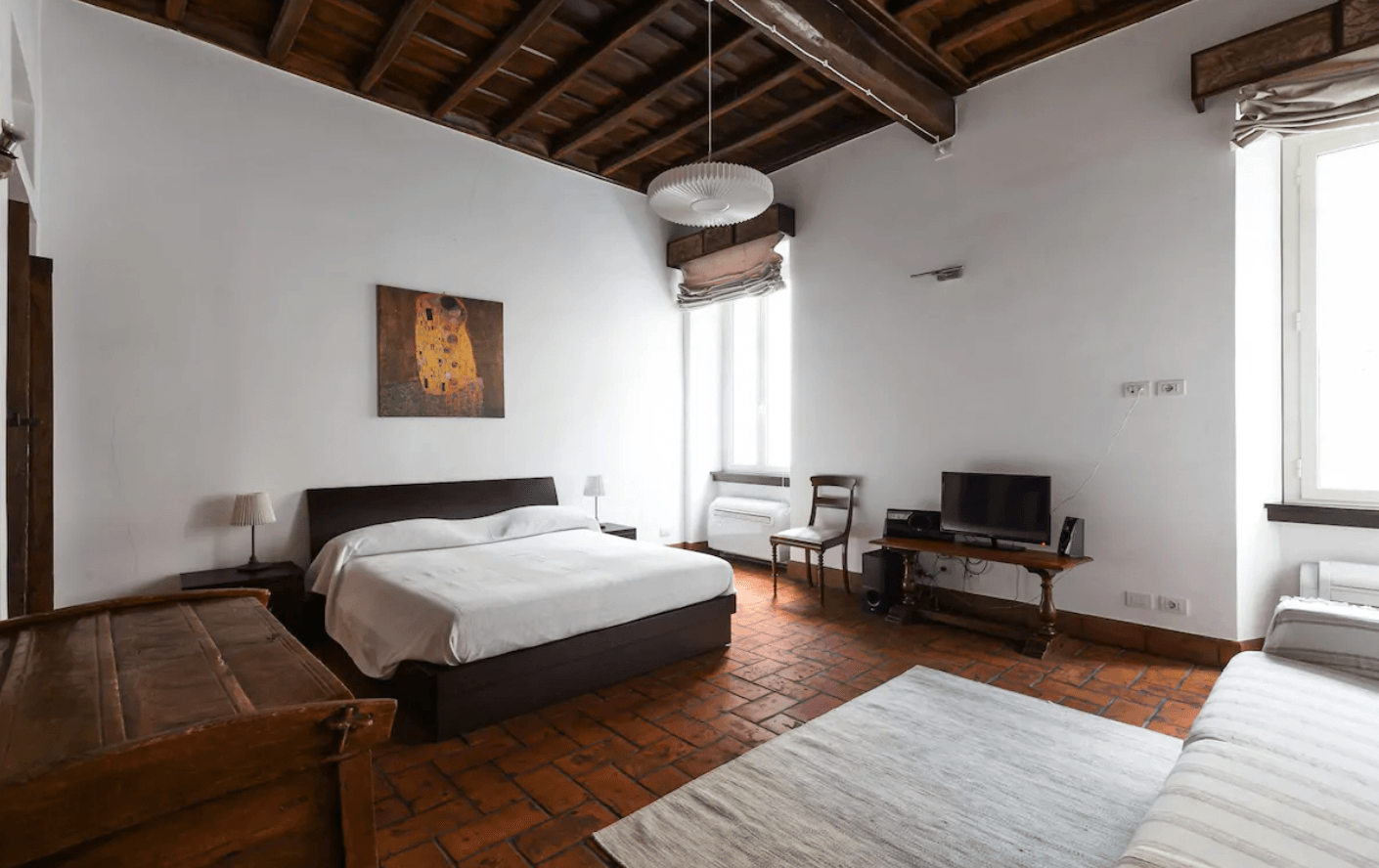 The best Airbnbs in Rome with terraces
Apartment With Terrace
Rome can be a very expensive city when you're trying to perch yourself right in the heart of the city. Luckily, this quaint little apartment for four offers awe-inspiring charm without the sky-high price tag. With a view of the Trevi Fountain from your own private terrace, you'll feel like a real local breakfast amongst the terracotta rooftops you've been dreaming of for so many years. Book your stay here.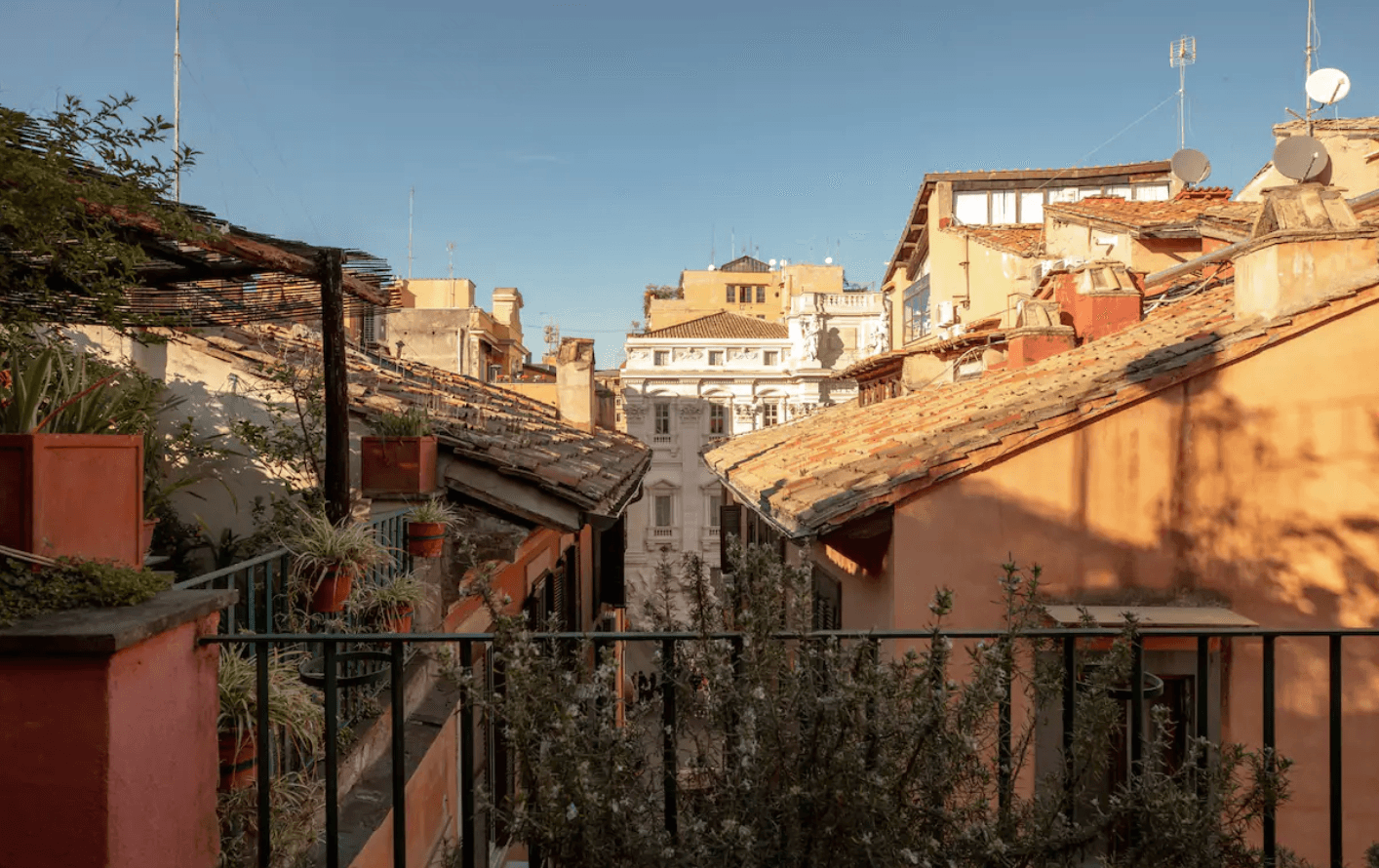 Balestrari Terrace
Our hearts can't help but crackle as we gaze at photos of the panoramic vistas of the duomos and markets on your own private terrace in this stunning brand new property. This charming apartment is warm, comfortable and fabulously located, but what you really reserve is the stunning views from your own private roof terrace with climbing vines, sun loungers and the perfect outdoor setup for the sunrise. or sunset. Book your stay here.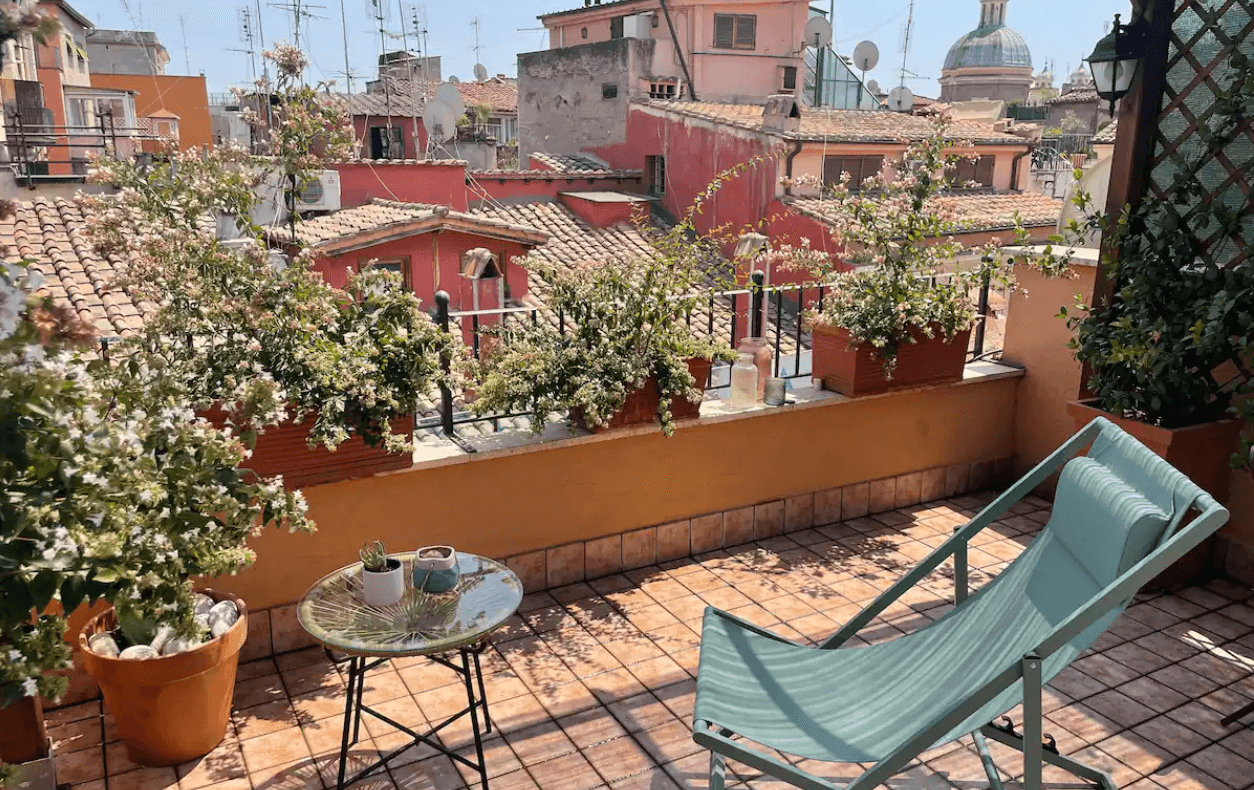 Tropical Penthouse Piazza Navona
This unique and eclectic penthouse is filled to the brim with brightly colored tiles, wallpapers and artwork to create a real sense of decadence throughout your stay. Steps from bustling Piazza Navona and many other glorious historic sites, and with a dreamy terrace to watch the world go by with a glass of vino, you really can't pass this fabulous little space. Book your stay here.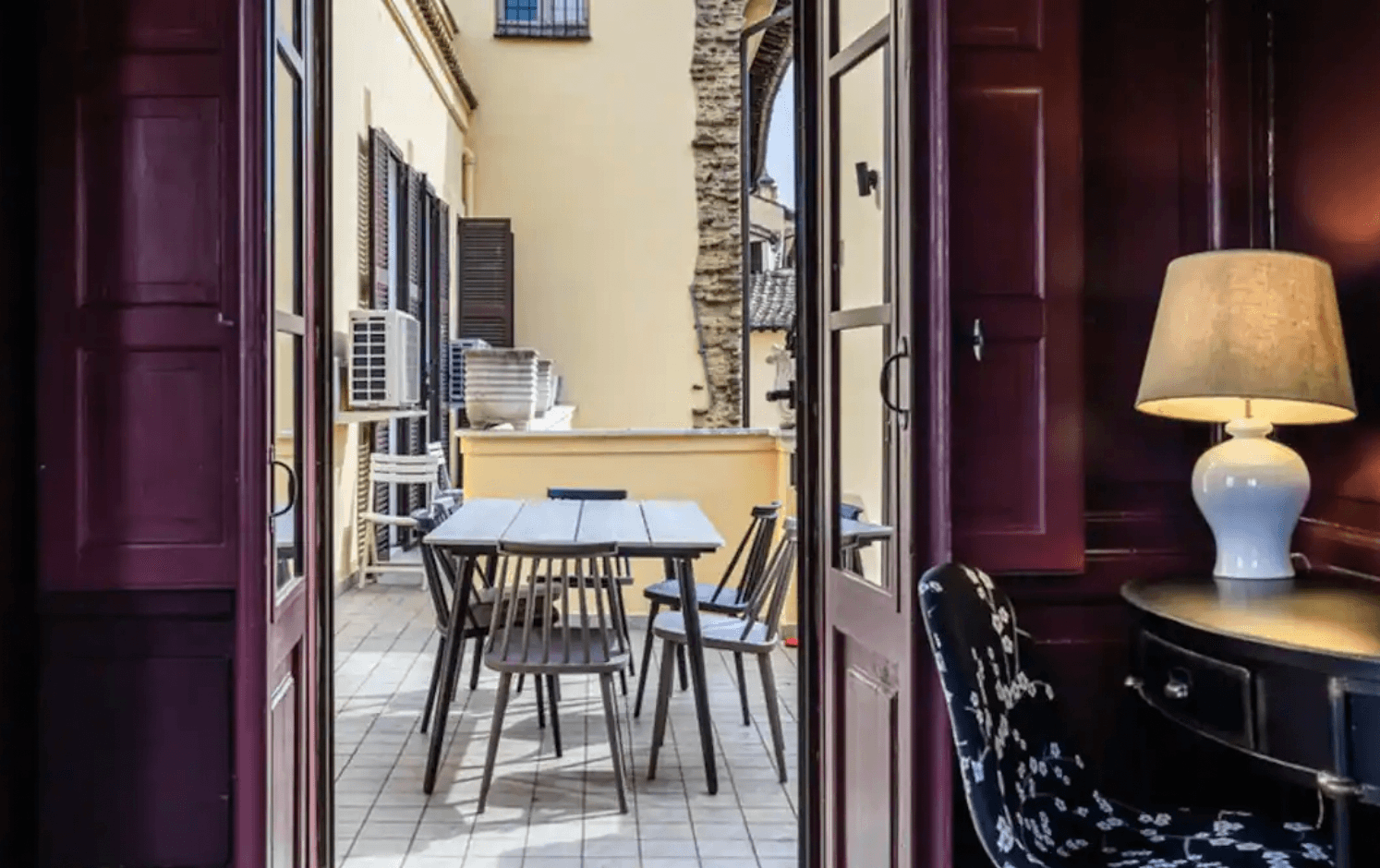 The best Airbnbs in Rome near the Trevi Fountain
Stunning frontal view of Fontana di Trevi
If you're looking for serious views right in the middle of the action, you can't get much closer to the fountain than at this bright private luxury villa with full access to the magic and mayhem of the beloved fountain. With a near-perfect 5-star rating, this clean, modern, chic apartment is breathtaking with thoughtful touches and warm, gracious Italian hospitality every step of the way. Book your stay here.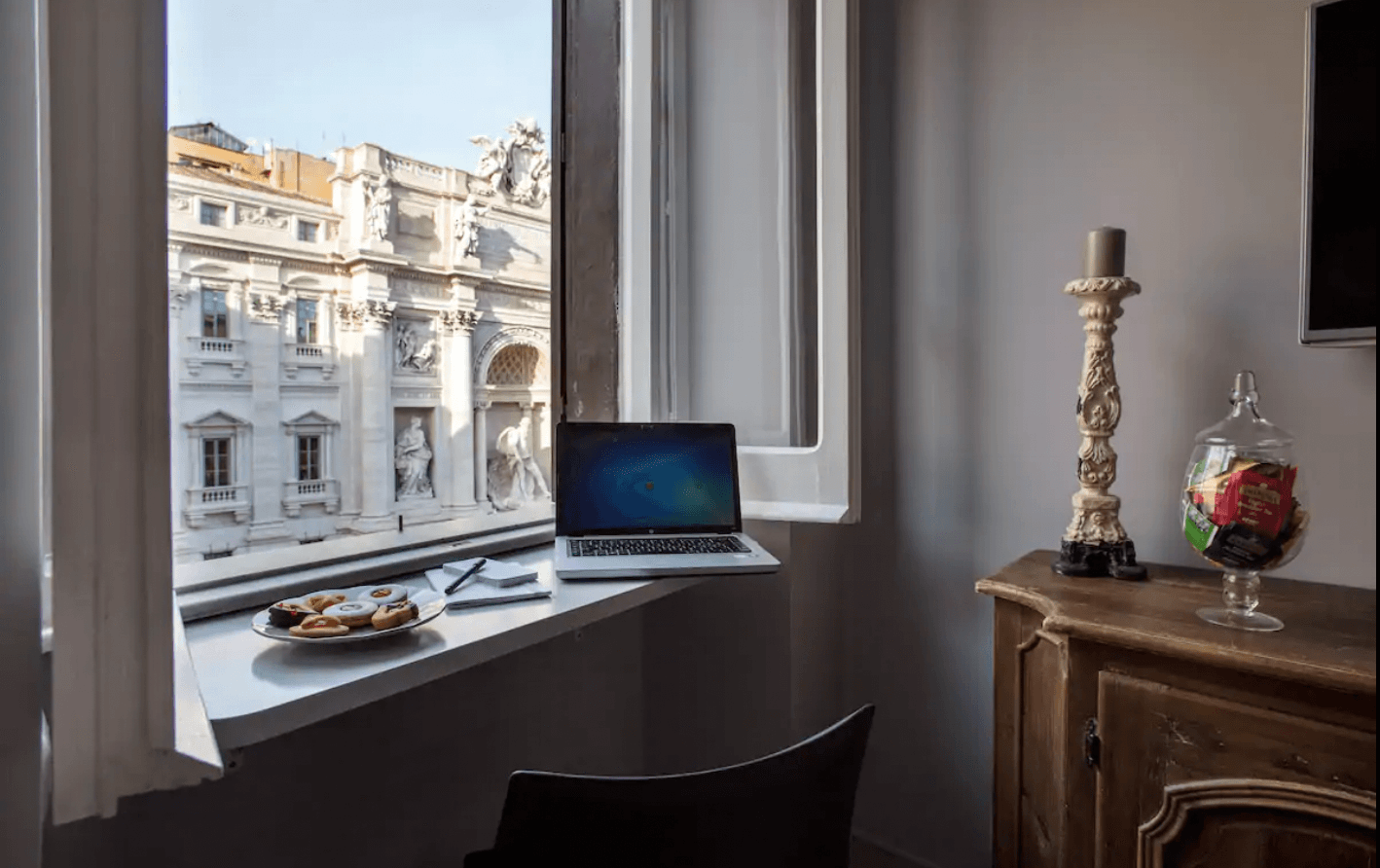 Trevi Fountain Romantic Garden
A stone's throw from the fountain (30 meters to be precise) is this gorgeous, hip little apartment with an outdoor seating area to soak up the summer sun and a cozy fireplace for the cooler months. This place is perfect for those who like to feel like they have space to move around like at home with a fully functional kitchen, living room and lots of outdoor space with lots of warm little touches like a library and thoughtful additions to really help you settle in. Book your stay here.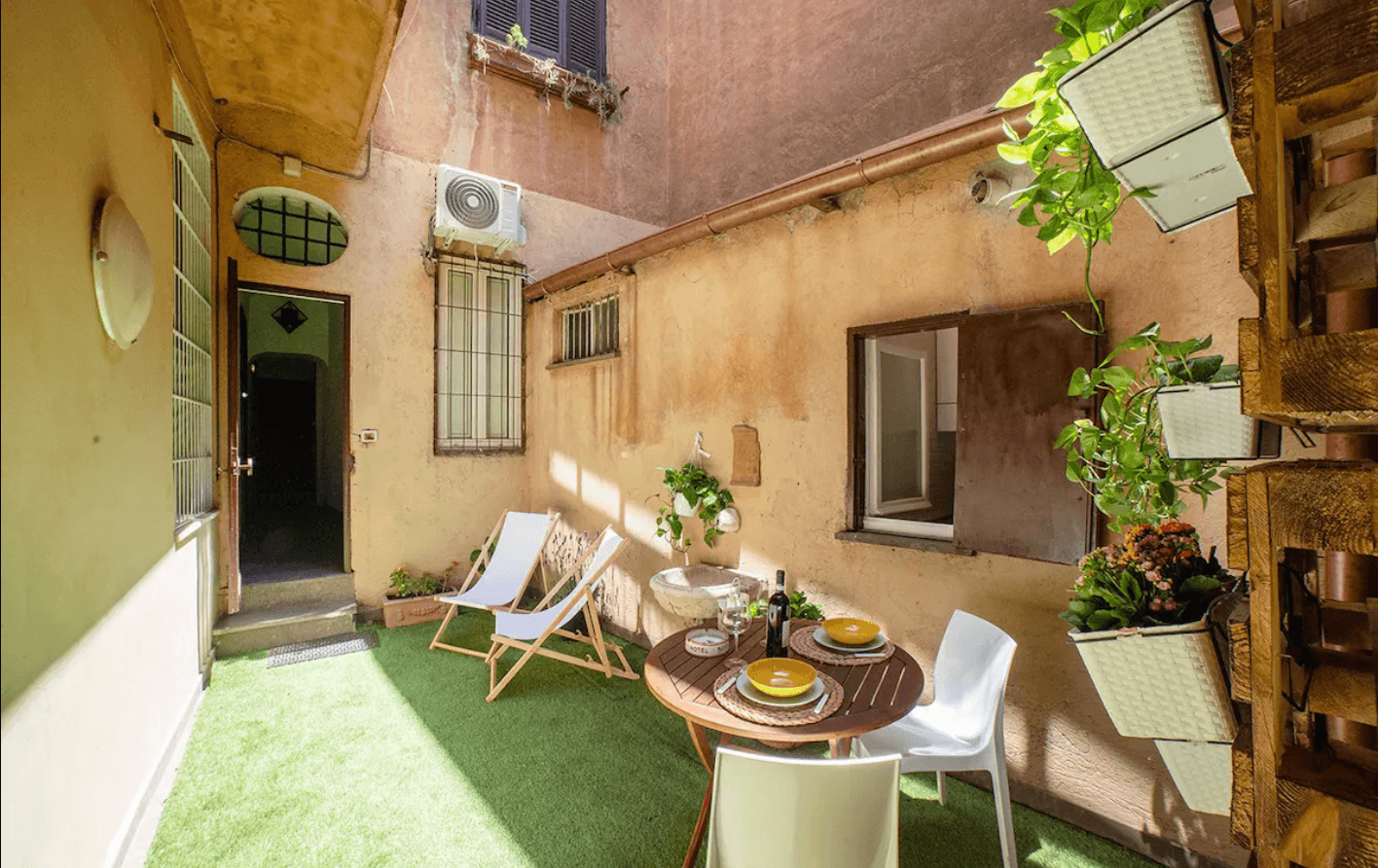 Romantic Nest On The Trevi Fountain
This Airbnb Plus property is extremely eclectic for those who love a quirky place to rest their head. With traditional heritage fixtures, gorgeous oak arched doorways, classic Italian tiling and gold accents throughout, you'll feel like an ancient Roman gladiator in this beautifully appointed tiny house. Perfect for a romantic getaway, you will fall head over heels in love with this fabulous location right in the beating heart of this city to remember. Book your stay here.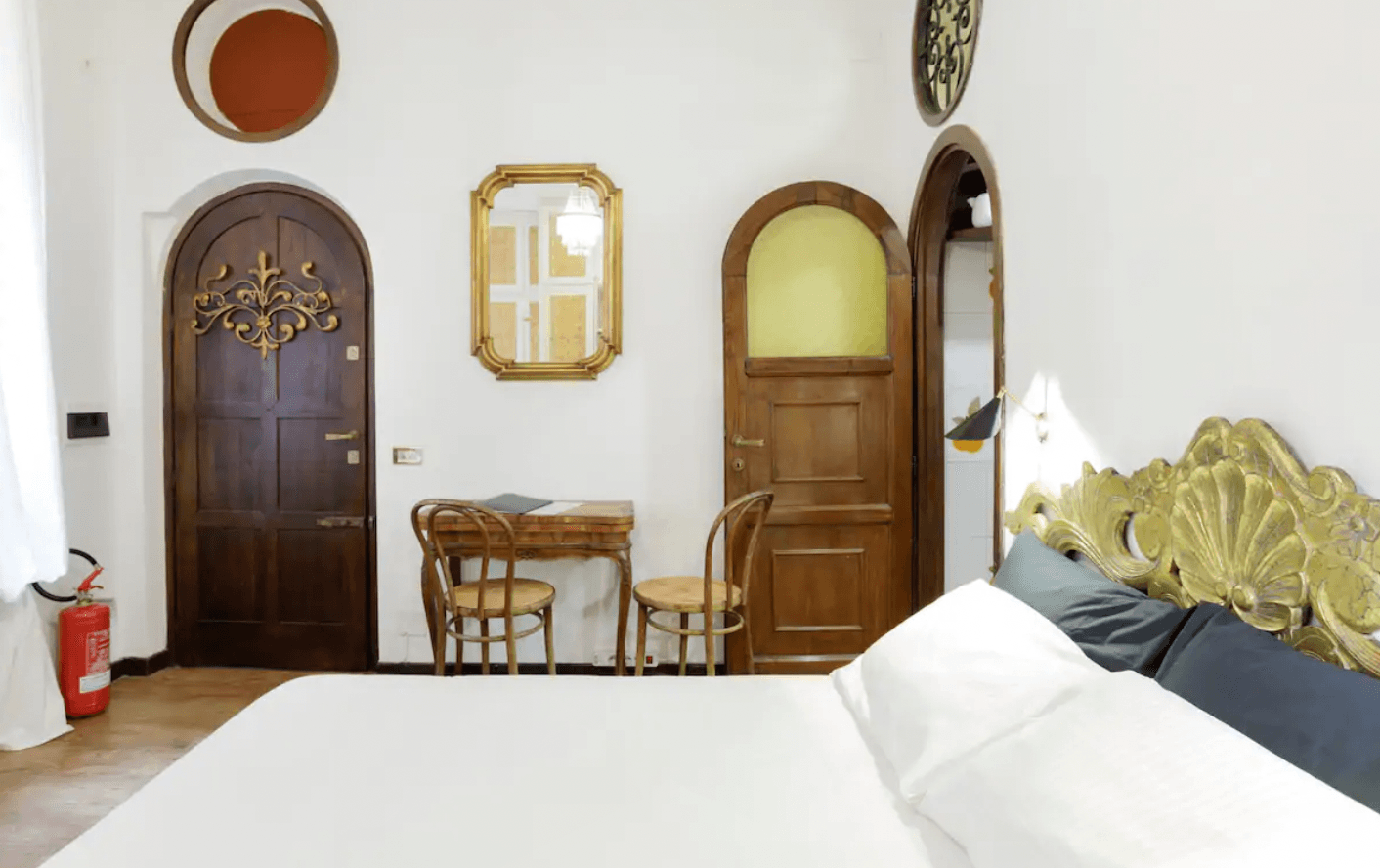 Want to stay in luxury? Discover the best villas in Bali here
Image credit: Airbnb
Editor's Note: Urban List editors independently curate and write things we love and you'll love too. Urban List has affiliate partnerships, so we earn revenue from your purchase.