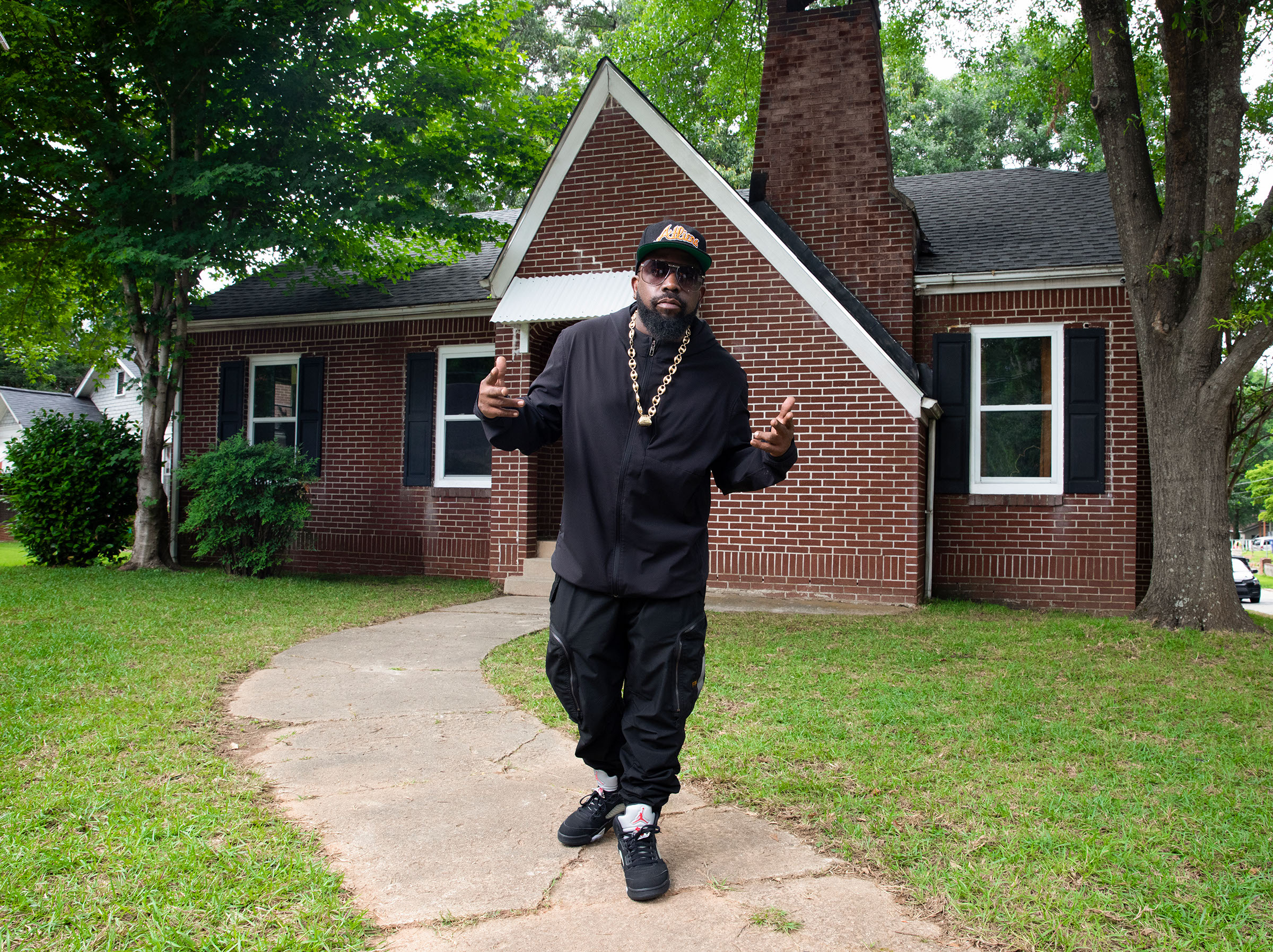 The legendary "Dungeon Family" house becomes Airbnb for a weekend
A house of hip hop tradition has become a weekend house for others.
Last month Big Boi, six-time Grammy Award winner and half of the legendary Outkast, became a host on Airbnb.
Big Boi, real name Antwan André Patton, hosted three nights at "The Dungeon" for three days (June 29, July 1 and July 3) for just $ 25 a night, in honor of the 25th anniversary of "ATLiens". , "Which is widely regarded as one of the band's classic albums.
During their stay, guests learned about the Atlanta community and its hip hop history, had access to the basement of the house, listened to some of the records that were recorded there, and had access to a home. at the cutting edge of technology. studio, which was equipped with Yamaha audio equipment.
Many guests also received the star treatment, when they were brought home in an Escalade.
"Atlanta is my home and I grew up with the Dungeon family in this house," Big Boi said. "We would spend hours hanging out in the basement, writing rhymes and composing rhythms all hours of the night. Since purchasing the house, I have been delighted to open its doors and welcome the next generation of artists to the space who have inspired countless songs.
The house is the former home of the mother of Organized Noize producer Rico Wade. At the time, the basement was a makeshift studio they called "The Dungeon", due to the rickety basement infrastructure and dirt floors.
Outkast and Goodie Mob have recorded some of their early works including "Southernplayalisticadillacmuzik" and "Soul Food" respectively. The basement helped shape what would become the traditional sound of the South and was the catalyst for the region's hip hop takeover that continues today. The basement walls still bear the signatures of artists and producers who have globalized their sound.