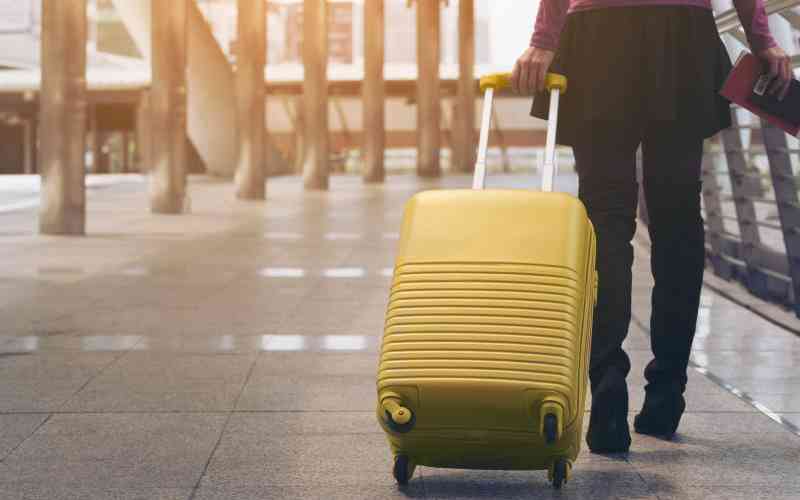 The trends that will define travel in 2023
A year has just ended and another has just begun. The past year presented challenges in the travel industry, but there were also opportunities. While it's safe to say that the world has ignored the worst of the Covid-19 pandemic, it's also safe to say that the consequences of the pandemic will be a key determinant in many people's travel habits.
From how you travel, to where you choose to stay, to who you choose to travel with, the world will likely follow the patterns of the past two years, but with some freedom. "Travel in 2023 will be about saying 'no' to normal, breaking routines and seeking experiences without compromise," says hotel and travel booking site Expedia.
So what are the likely trends that will shape local travel in 2023?
Local destinations on the rise
One of the things we've learned from the pandemic is that an exotic destination isn't a prerequisite for having a great time. Kenya is full of world famous tourist hotspots that yearn to be discovered. The country is much more than the vaunted "beach and bush".
The Kenya Tourism Board Signature Experiences was born out of promoting local destinations and unique experiences rather than seeking out-of-town vacations.
Domestic tourism saves the day
Travel industry players say they have been pushing for greater momentum in the internal market since 2008 with a lukewarm response from stakeholders. However, the advent of Covid-19 meant that the so-called traditional markets could no longer support the industry.
Kenyans frequent most of the country's tourism hotspots, giving a lifeline to establishments that would otherwise have closed. "Covid was the last boost the segment needed and it has now taken on a life of its own," says Mike Macharia, who heads the Kenya Hoteliers and Caterers Association.
Trip planning
Gone are the days when vacations were forgotten, as many families are now saving up in advance for a getaway. Airlines, on the other hand, advertise cheaper fares for people who book in advance. For example, the website of the national carrier, Kenya Airways, regularly offers special offers to certain local destinations such as Mombasa or Kisumu, although these offers are not necessarily valid for the period one would prefer to travel.
However, traveling outside peak hours means you also get cheaper (not inferior) services at your destination. traveling in mid-January will cost you less than traveling during the December peak period. This is a good idea given that this year the schools will open towards the end of January, providing a few days to spoil themselves before the youngsters head back to school.
Digital Leads
Every day, popular social media sites such as Instagram and Facebook post local destinations for a digitally savvy population. Individuals also post experiences from their vacations.
These short videos attract a huge number of viewers which in turn inspires some to consider visiting these places. For example, stylish homes serving as Airbnbs in places like Kajiado, Kilifi, and Kwale have become popular online.
Open skies attract more visitors
Kenya is set to receive more international visitors as the government, albeit cautiously, opens the skies for flights to specific tourist hotspots. As global travel markets recover from the Covid-19 crisis, Kenya Airways' decision to launch direct flights between Mombasa and Dubai will be one of the key steps shaping arrivals in 2023. Such measures will steal the featured in other regional markets. like Zanzibar who nibbled lunch from Kenya.
Cultural trip
What's it like to spend a few nights in a Rendille or Samburu manyatta? Where to milk with Maasais on Kajiado? Well, today's visitors aren't just content with fleeting wildlife and beach experiences. Learning a thing or two about the local culture is now at the top of many guests' lists.
Kenya's culturally rich north has created an irresistible allure, groups of women weaving curiosities to the 'butterfly people' or Samburu morans and their resplendent costumes. Improved security in many areas of the once off-limits zone has seen several tour operators take advantage of the rich culture to promote the area.
Infrastructure upgrade further boosts travel Kenya has recently seen an infrastructure upgrade that will make local destinations accessible. Since the RMS changed the game in local travel four years ago, other projects are underway or nearing completion.
These include the proposed expansion of the Mombasa-Malindi road, twining of the Nairobi-Mombasa highway, recent works at Makupa Causeway, Dongo Kundu bypass, Nairobi highway and twinning of the Murang'a-Nyeri road. Also included is the opening of the Northern Corridor through the Lapsset Project, which will open connectivity between counties and facilitate travel from one location to another. Additionally, the influx of more local low-cost airlines will further boost domestic travel.
Favorable tourism policy
With a new government comes new ways of doing things.
"It is a welcome sign to see a new government committed to the sector. We are looking at a very promising year 2023 and beyond," says Macharia.
Related Topics