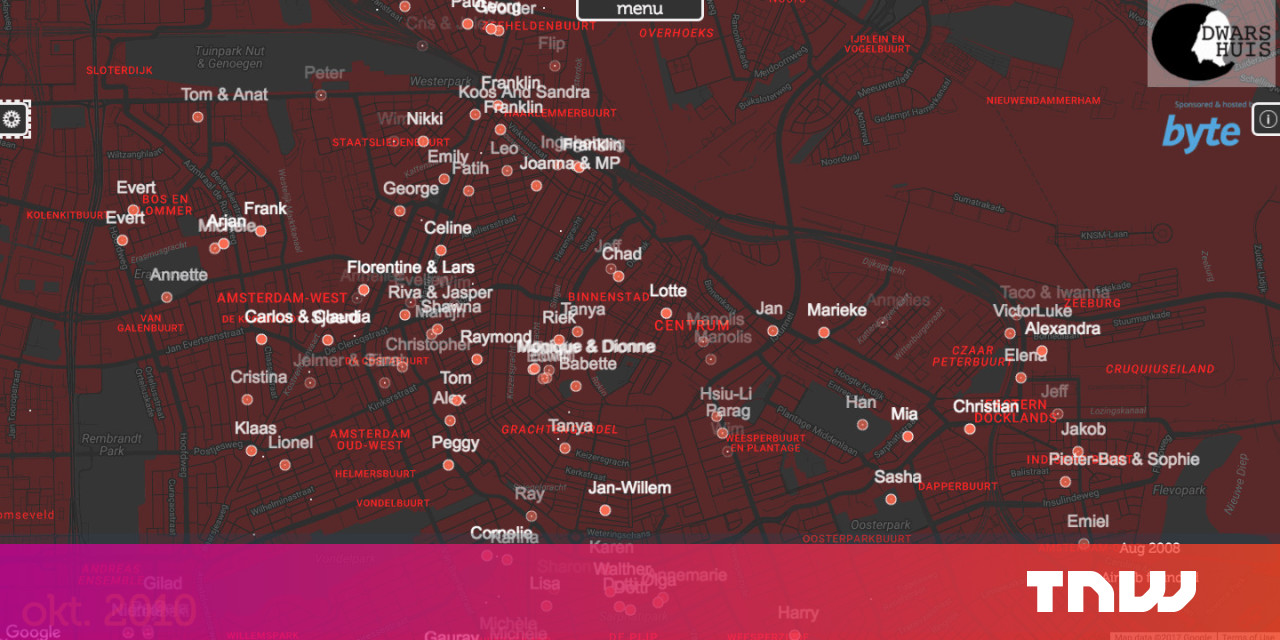 This visualization shows that Airbnb is spreading like a virus in Amsterdam
Since the launch of Airbnb, the city of Amsterdam has turned around on its stance vis-à-vis the home-sharing platform and the so-called sharing economy. This shocking visualization makes it very clear why.
The Silicon Valley unicorn was greeted with open arms when it launched its Dutch-language site in March 2012. The municipality welcomed the platform as an exciting opportunity and initially allowed anyone to rent their rooms and apartments for short periods.
But in the last year or so, that position has completely reversed – and thanks to this visualization from Dutch data visualizer and animator Kor Dwarshuis, it's not hard to see why.
Using data collected from Inside Airbnb, a non-commercial data set "that lets you explore how Airbnb is actually used in cities around the world," Dwarshuis traced the spread of Airbnb ads across Amsterdam over time.
Even as someone who has heard all of the stories about neighborhoods occupied by tourists on wheels, the visualization is quite shocking. Not only in the number of new ads added, but also in the number of ads added by unique users at one time. Sometimes the map turns on with between 5 and 15 ads added at one time by one name, which surely was not Airbnb's intended use.
Public broadcaster NOS reports that Airbnb listed 25,721 properties in Amsterdam in 2016 and welcomed 1.7 million customers throughout the year. For a city of less than a million people, you can imagine that this could turn into a tax.
The city of Amsterdam has taken steps to curb Airbnb growth in the city, but shows no signs of slowing down in 2017. Rentals through Airbnb rose 34% in the first quarter.