translucent spiers form the Szczecin Barozzi Veiga Philharmonic

in the heart of Szczecin, Poland, based in Barcelona barozzi veig celebrates the recent opening of the new city philharmonic. the massive building responds to traditional local architecture with its vertical proportions and steep slopes, as well as nearby industrial influences with its shear scale. the entire façade, surrounded by translucent glass, is an obvious contrast to the immediate surroundings, to become a reference point in the area and a symbol of the transitory character of the city.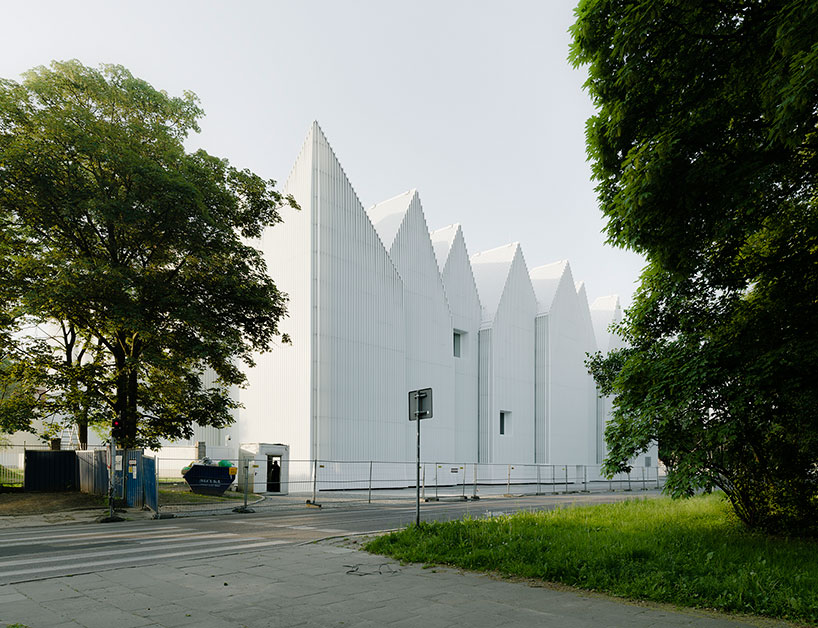 street view
photo © simon menges
there are two concert halls in the building, designed as two suspended boxes creating a large open hall lit by skylights between them. the 951-seat symphony hall and the 195-seat chamber hall are built entirely of concrete for optimal sound insulation and light control. the central staircase creates an experimental promenade connecting all functions and ending in a large multifunctional space. the shell's iconic double shell system also serves several important purposes. two layers create a uniform appearance on all facades, providing a constant glow of diffused natural light. the air space between the membranes is naturally ventilated to filter out heat and control the internal temperature.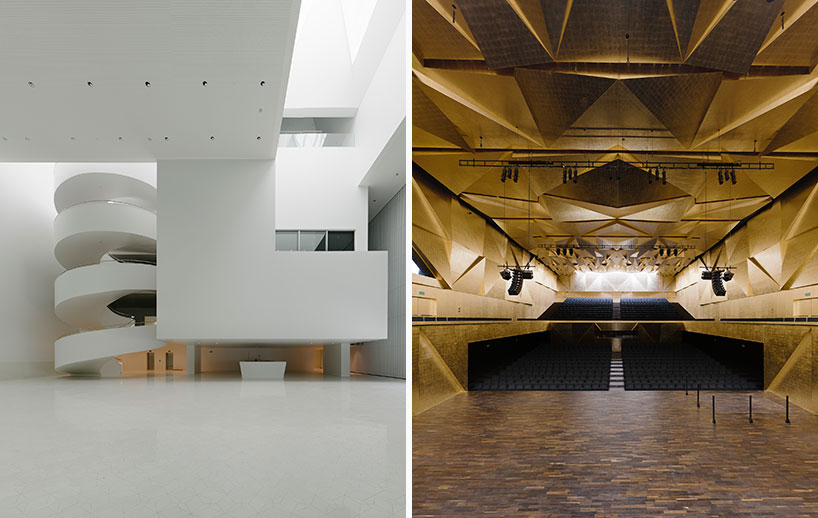 (left) lobby space; (right) view of the symphony hall from the stage
photo © simon menges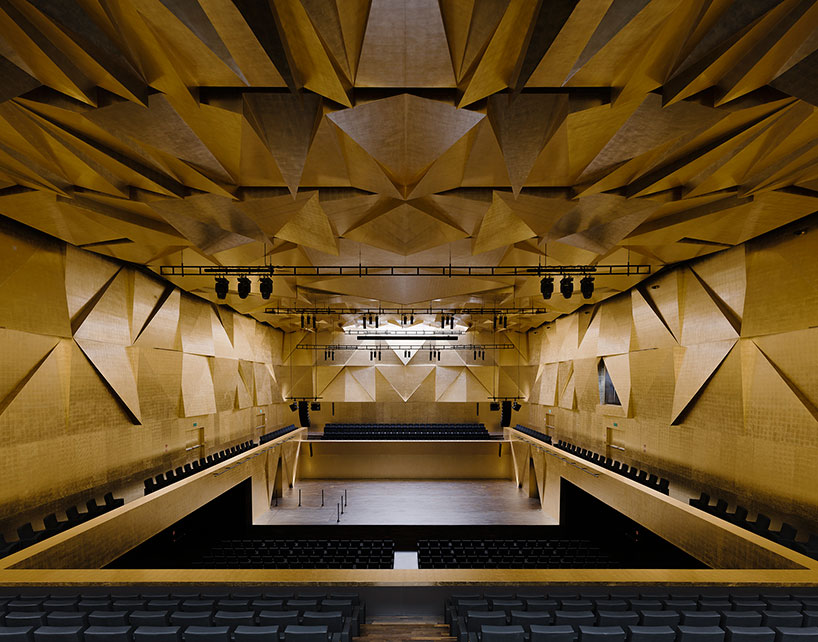 symphony hall view of the stage
photo © simon menges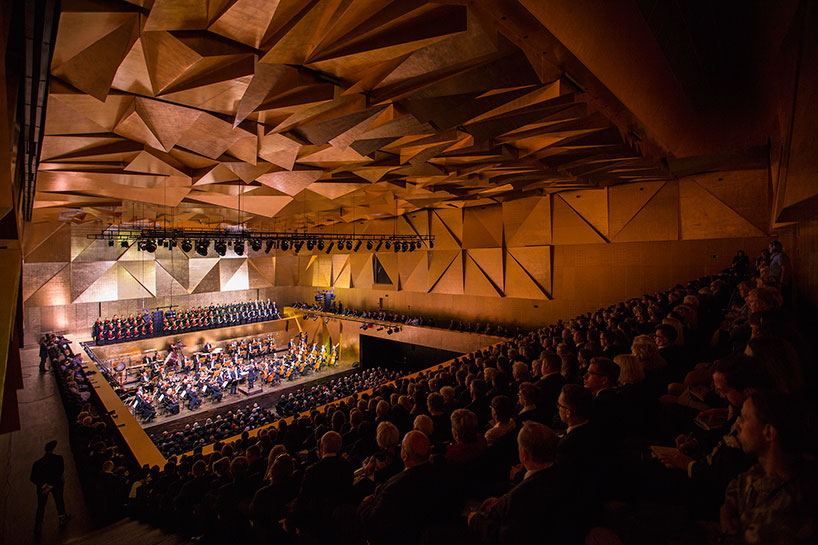 opening show
photo © simon menges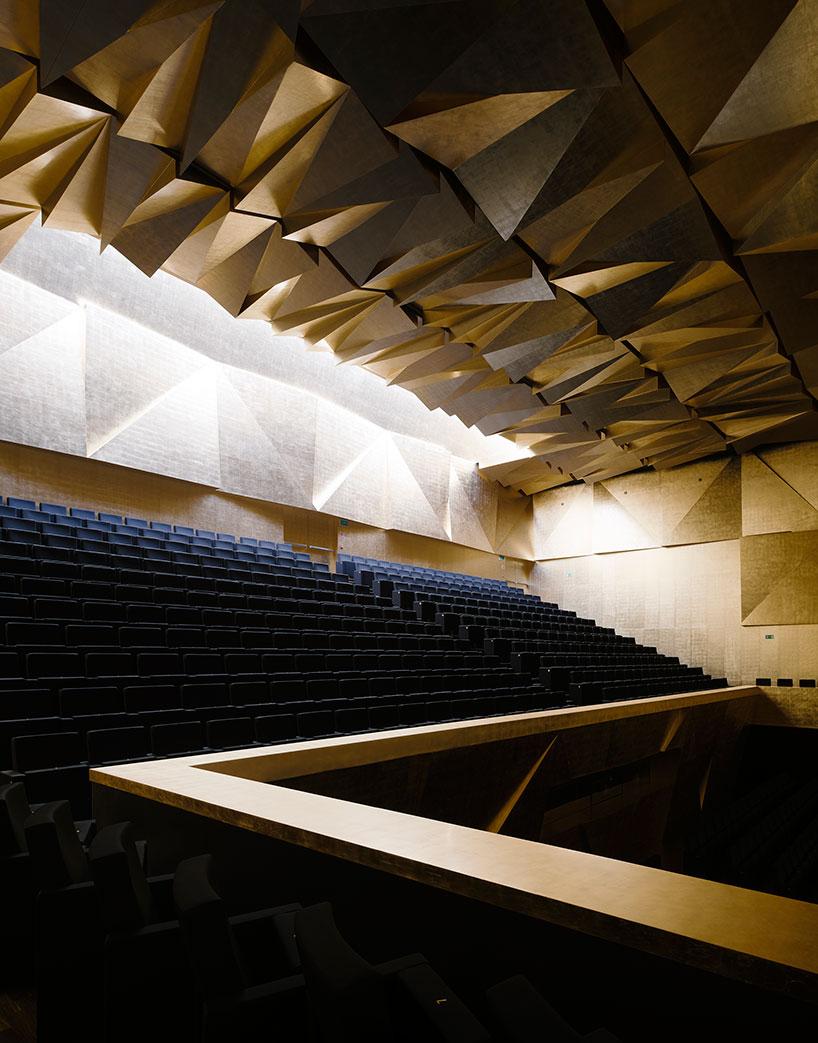 seat detail showing rear skylight
photo © simon menges

bird's-eye view
photo © simon menges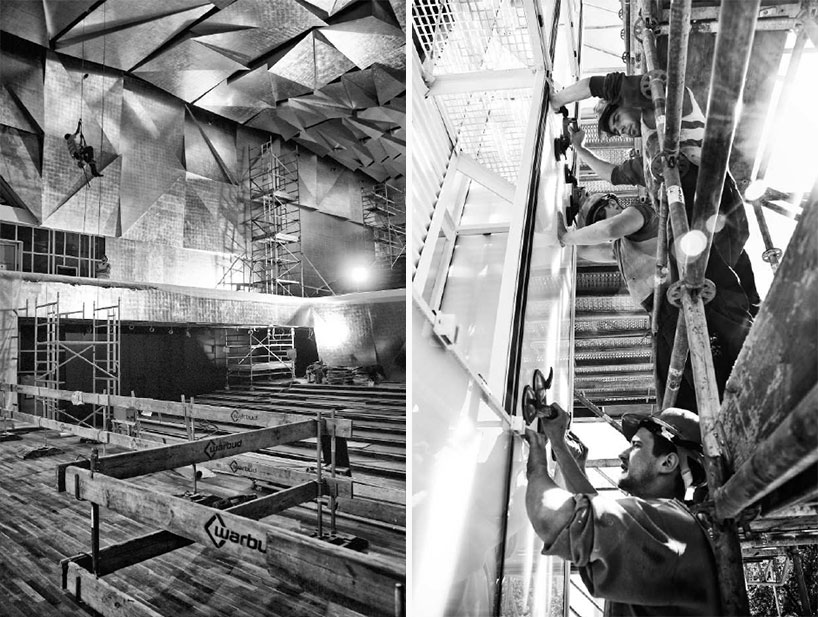 construction photos
photo © radek kuraj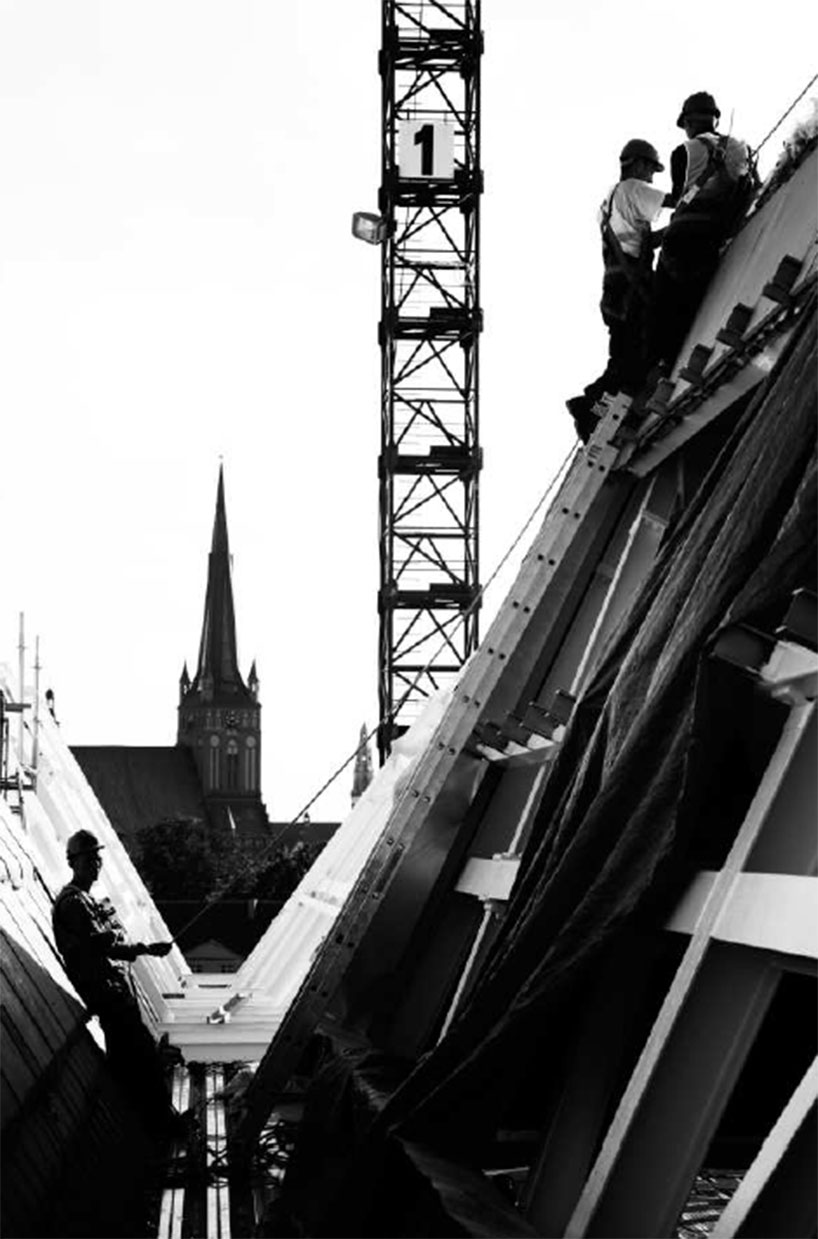 photo © radek kuraj
project information:
address: malopolska 48, Szczecin. Poland
original: barozzi / veiga, fabrizio barozzi , alberto veiga
project leaders: Pieter Janssens, Agnieszka Samsel
Design group: Marta Grządziel, Isak Mayor, Petra Jossen, Cristina Lucena, Cristina Porta, Ruben Sousa
local architect: studio a4 sp. z o. o., Jacek Lenart
construction engineers: boma sl, fort polska sp. zoo
installations: glaengineering sp. zoo; elseco sp. zoological garden; anoche illuminación arquitectónica
acoustics: arau acustica
facade: ferrés arquitectos y consultinges
main constructor: warbud sa
site area: 3.800 m2
usable area: 13,000 m2
volume: 98,200 m3
concert hall audience: symphony hall 951, chamber hall 192
contest: 2007
design: 2009
construction: 2014
budget: PLN 118,918,000 (approx. EUR 30,000,000)
pictures: Simon Menges, Radek Kuraj (construction site)
Danny Hudson I'm designing a boom
October 12, 2014