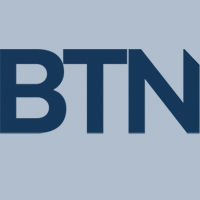 TripActions Reportedly Files for IPO
TripActions has filed confidential documents for an initial public offering next year, according to a report by Business Insider.
The travel, card and expense management company plans to go public in the second quarter of 2023 with a valuation of $12 billion, according to the report, which cites an anonymous source. That's up from its reported valuation of $7.25 billion a year ago, when it announced more than a quarter billion dollars in Series F growth funding led by Greenoaks. TripActions has also been on a busy acquisition path over the past few years, acquiring TMC Reed & Mackay last year and both Sweden's TMC Resia and Berlin's TMC Comtravo this year.
TripActions did not confirm the IPO report, with a spokesperson saying the company "has long considered a potential initial public offering as an option to fund the business, but we are not commenting on our plans or timing. specific". Confidential IPOs — a strategy also followed by Uber, Lyft, and Airbnb — allow companies to begin the process without disclosing information publicly until a few weeks after the actual IPO date.
Bloomberg last month also reported that TripActions was preparing a confidential IPO filing, with help from Goldman Sachs in the process.