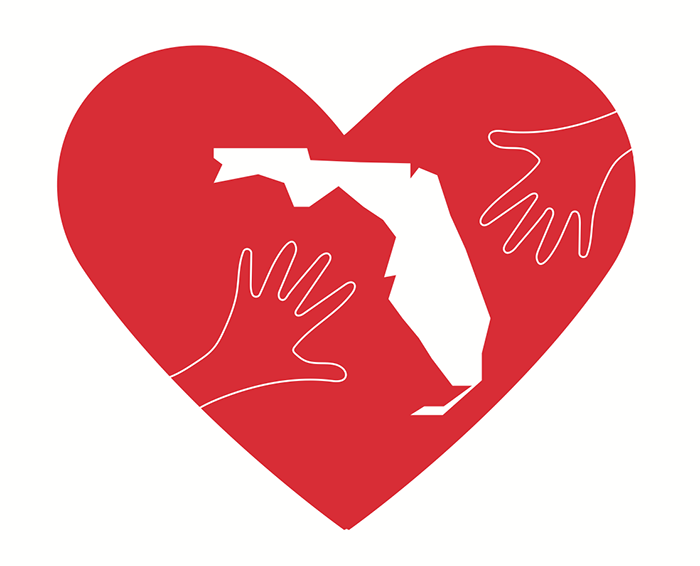 Visit Florida, Hoteliers and Businesses Support Communities in Need After Hurricane Ian; 3 ways to help
Visit Florida, Hoteliers and Businesses Support Communities in Need After Hurricane Ian; 3 ways to help

As Hurricane Ian recovery efforts kick off in Florida, community organizations, including events and hospitality industry entities, are stepping up to provide assistance to those affected by the devastating storm . Throughout the state's response to the hurricane, VISIT FLORIDA worked closely with authorities and travel brands, including Expedia, Airbnb and hoteliers across Florida, to connect displaced citizens with resources to help them find suitable short- and long-term housing.
On Oct. 3, the state's official tourism marketing organization learned that 23 Southwest Florida families had evacuated their homes in Lee County while their newborn babies were being cared for in NICU. Families were in dire need of temporary housing in Broward County as their infants were transferred to nearby hospitals. Thanks to Broward's hospitality industry, VISIT FLORIDA has been able to find accommodation for every family in need of assistance.
"When Dana Young reached out to us to help these families in Southwest Florida in need, the response was an immediate 'yes' and we stepped up," explained Heiko Dobrikow, Executive Vice President and General Manager. from The Las Olas Company/Riverside Hotel Fort Lauderdale. "In less than 12 hours, Broward County hoteliers are committed to caring for our fellow citizens and providing them with a little sense of peace during their difficult times."
According to VISIT FLORIDA officials, the donated guest rooms, spread across 19 Broward County hotels, are provided free to families while their babies receive lifesaving medical care from Broward Health, Joe Dimaggio Children's Hospital, Miramar Memorial Hospital and West Memorial Hospital.
Hotels that donate rooms to the effort include:
Bahia Mar

Conrad Fort Lauderdale Beach

costa hollywood

Diplomat Beach Resort

Embassy Suites Fort Lauderdale 17th Street

Four Seasons Ft. Lauderdale

Fort Lauderdale Marriott Harbor Beach Resort & Spa

Hilton Garden Fort. Lauderdale Airport

Marriott Hollywood Beach Hotel

Maren Curio Collection by Hilton Hotel

Margaritaville Hollywood Beach Resort

Marriott Ft. Lauderdale Airport

Renaissance Fort Lauderdale West – Plantation

Ritz Carlton Fort Lauderdale

Riverside Hotel Fort Lauderdale

Sonesta Fort Lauderdale Beach Resort

The Hilton Fort Lauderdale Beach Resort

The Great Pelican

west of Fort Lauderdale
"We are honored to be able to help Floridians recover from the devastating impact of Hurricane Ian," said Dana Young, President and CEO of VISIT FLORIDA. "This incredible act of generosity from our hotel partners ensures that some of Florida's most vulnerable residents can still get essential medical care despite being displaced by the storm. We sincerely thank these hotels for their donations to the families of the Florida NICU and for their positive impact on our state.
How you can help Floridians in need
According to Florida First Lady Casey DeSantis, within the first five days of activation, the Florida Disaster Fund raised nearly $35 million in donations to support communities impacted by Hurricane Ian. To ensure that all funds go directly to those affected by Hurricane Ian, Florida VolunteerVisa, MasterCard, American Express and Paypal's Braintree have waived all administrative and credit card fees for contributions made to the Florida Disaster Fund.
To contribute to the relief fund, go to here or text DISASTER to 20222.
Companies supporting the Sunshine State
The outpouring of support for affected Floridians has also extended to private sector partners nationwide, with a plethora of businesses providing services and assistance to those in need, including:
Airbnb:

Airbnb has launched a

website

to assist with Hurricane Ian relocation efforts for affected residents. The company is also working with its nonprofit partners to offer vouchers for temporary housing at Airbnb properties. To learn more about how the voucher program works, go to

here

.

Expedia:

VISIT Florida has activated its

Emergency accommodation portal

with the latest available hotel listings. Expedia has reached out to encourage partners to waive cancellation fees and pet restrictions.

Rosen Hotels and Resorts:

Rosen Hotels & Resorts has activated its Florida Residents Distressed Rates to provide Floridians with a safe and affordable place to ride out Hurricane Ian. Evacuees can call 866-33-ROSEN (76736) to reserve a room.

Uber technology:

Uber offers round-trip rides to and from Southwest Florida shelters in listed Orange, Brevard, Seminole, Volusia and Osceola counties

here

. Riders can enter promo code IANRELIEF in the app to redeem a free round trip (up to $30 per ride), and rides must be requested to or from any U.S.-approved evacuation shelter. State in Florida.
A full list of companies participating in hurricane relief efforts can be found here. To partner with the state on recovery efforts or to find updates on closures, inventory supply and supply chain information, go to here.
To help Floridians in need in Fort Myers, Sanibel, and other Southwest Florida communities, go here for the SWFL Emergency Relief Fund.
A list of ways to support Collier County (Naples, Marco Island, Everglades) as it recovers and reopens can be found here.
Don't miss any event news: Subscribe to our weekly e-newsletter HERE, listen to our latest podcast HERE and engage with us on Twitter, Facebook, LinkedIn and instagram!