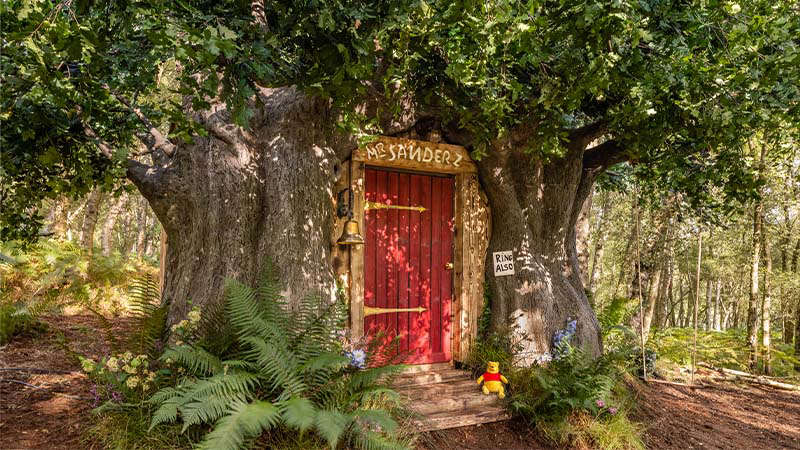 WATCH: Inside Winnie the Pooh inspired AirBnB
All the buzz
A Winnie the Pooh-inspired home in the original Hundred Acre Wood is now available to book on Airbnb.
It is part of Disney's 95th anniversary celebrations for the adorable children's character and is set in the original Hundred Acre Woods in Ashdown Forest.
Winnie the Pooh illustrator Kim Raymond, who has been drawing the iconic bear for 30 years, will host the BearBnB.
The bespoke "BearBnB" is the perfect getaway for Winnie the Pooh and Disney fans.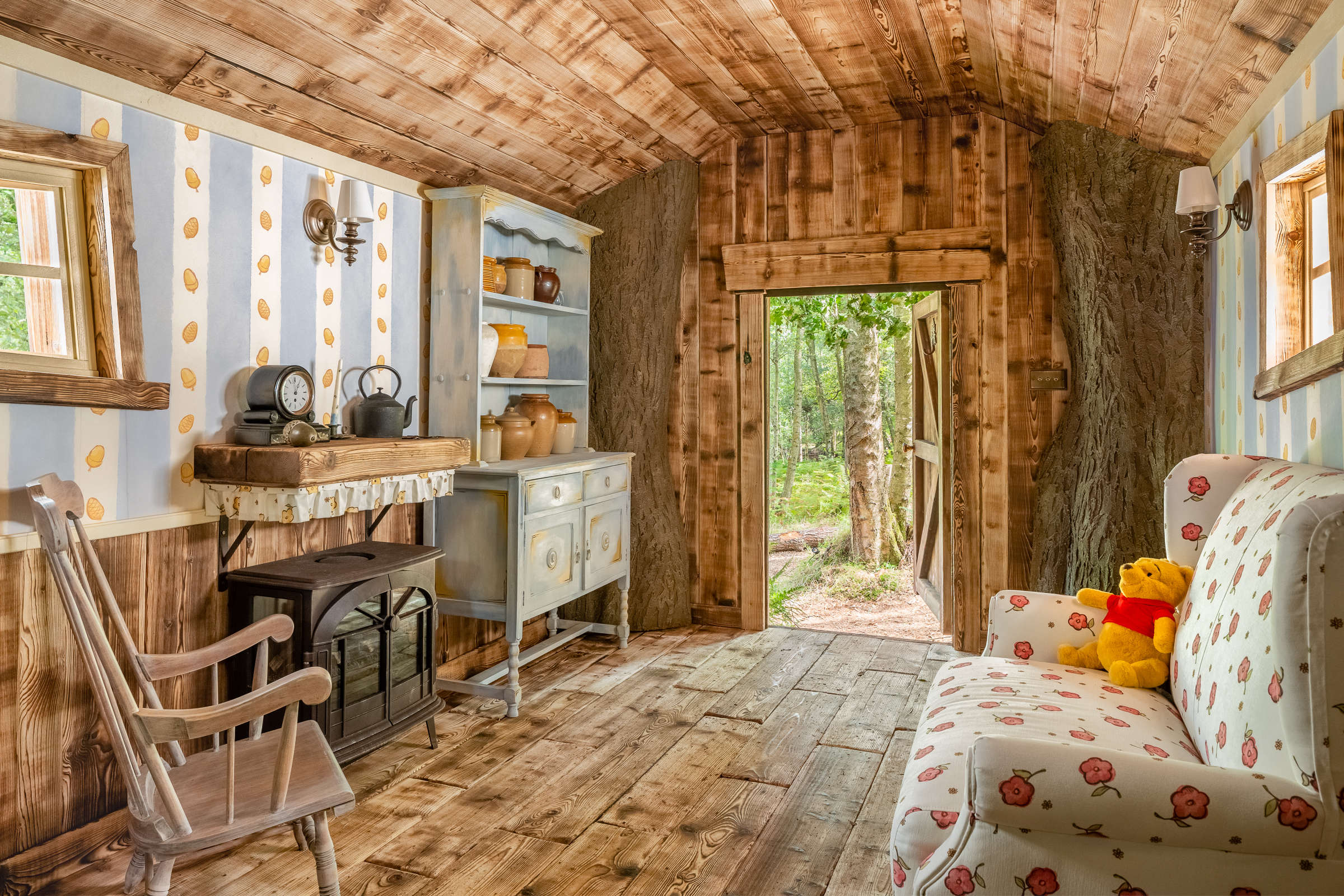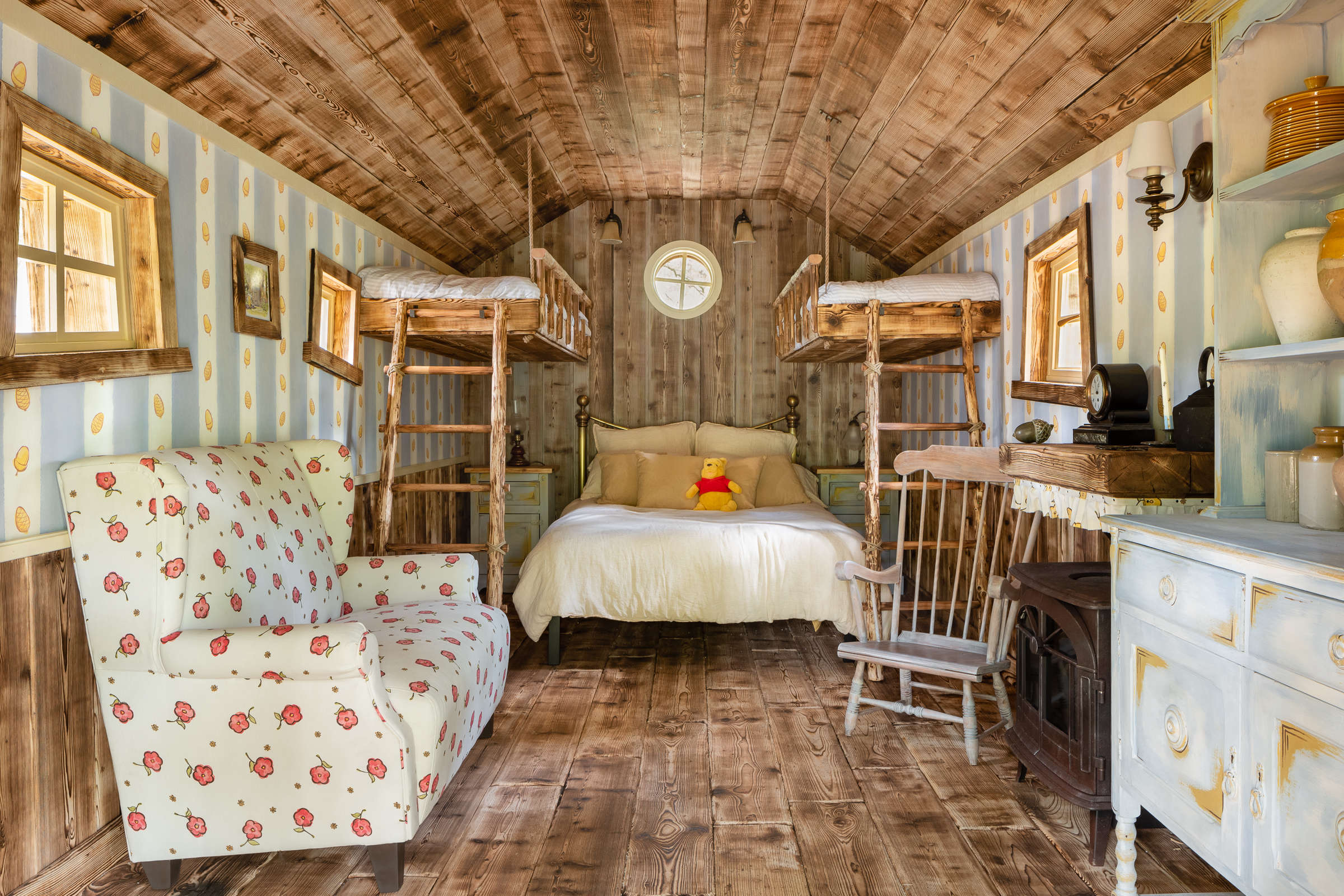 It is built with exposed tree branches wrapped around the doorway with 'Mr. Sanders listed above, custom wallpaper designed by Kim, and if guests peek inside the kitchen cupboards, they'll find shelves full of "hunny" jars.
Drawing inspiration from the original EH Shepard decorations, Kim says, "I have illustrated Winnie the Pooh for thirty years and continue to be inspired by classic EH Shepard decorations and more recent Disney stories.
"The 'BearBnB' is a unique experience that brings the charm of Pooh to life for fans, while honoring the original adventures that have been so important to so many for 95 years."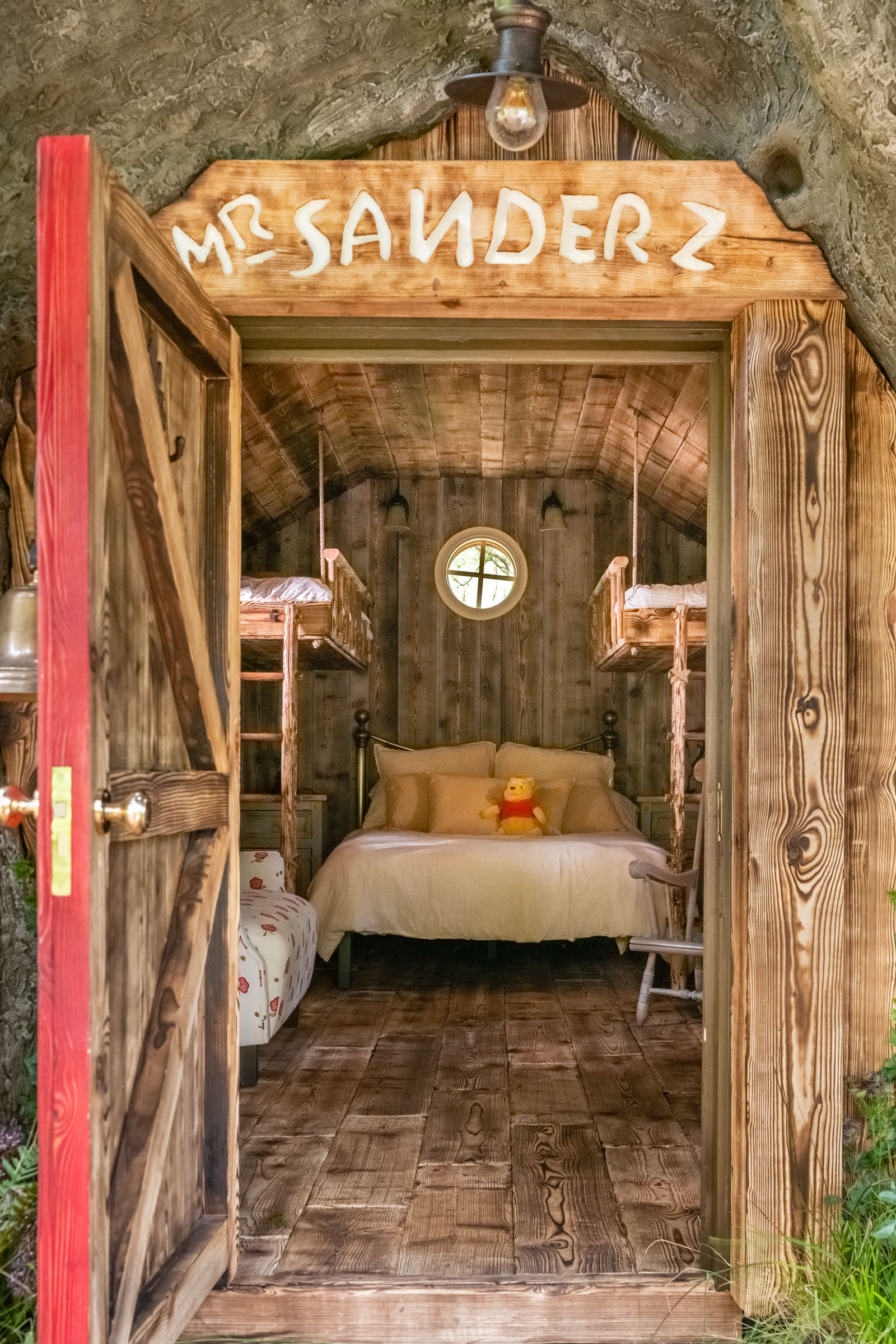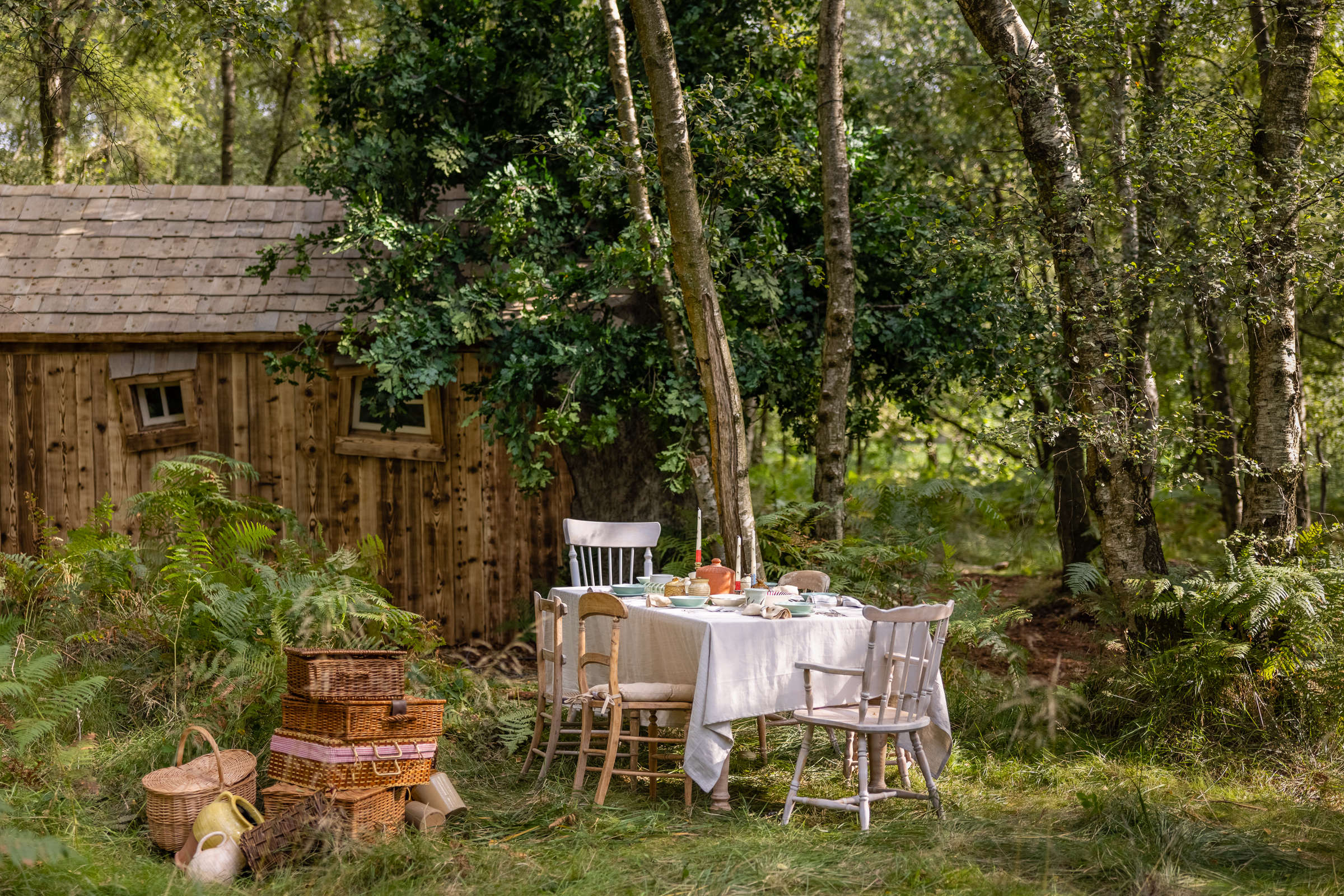 Besides charming references to the original tales of the bear cub, the house is fully equipped so that guests can enjoy a relaxing family holiday, comprising a double bed on the ground floor and a mezzanine with two comfortable single beds .
The living area is fully equipped with a comfortable sitting and dining area for guests to enjoy a "smackerel" or two.
During each stay, guests will take a guided tour of the original Hundred Acre Wood, play Poohsticks on the iconic Poohsticks Bridge, and enjoy local Hunny-inspired meals.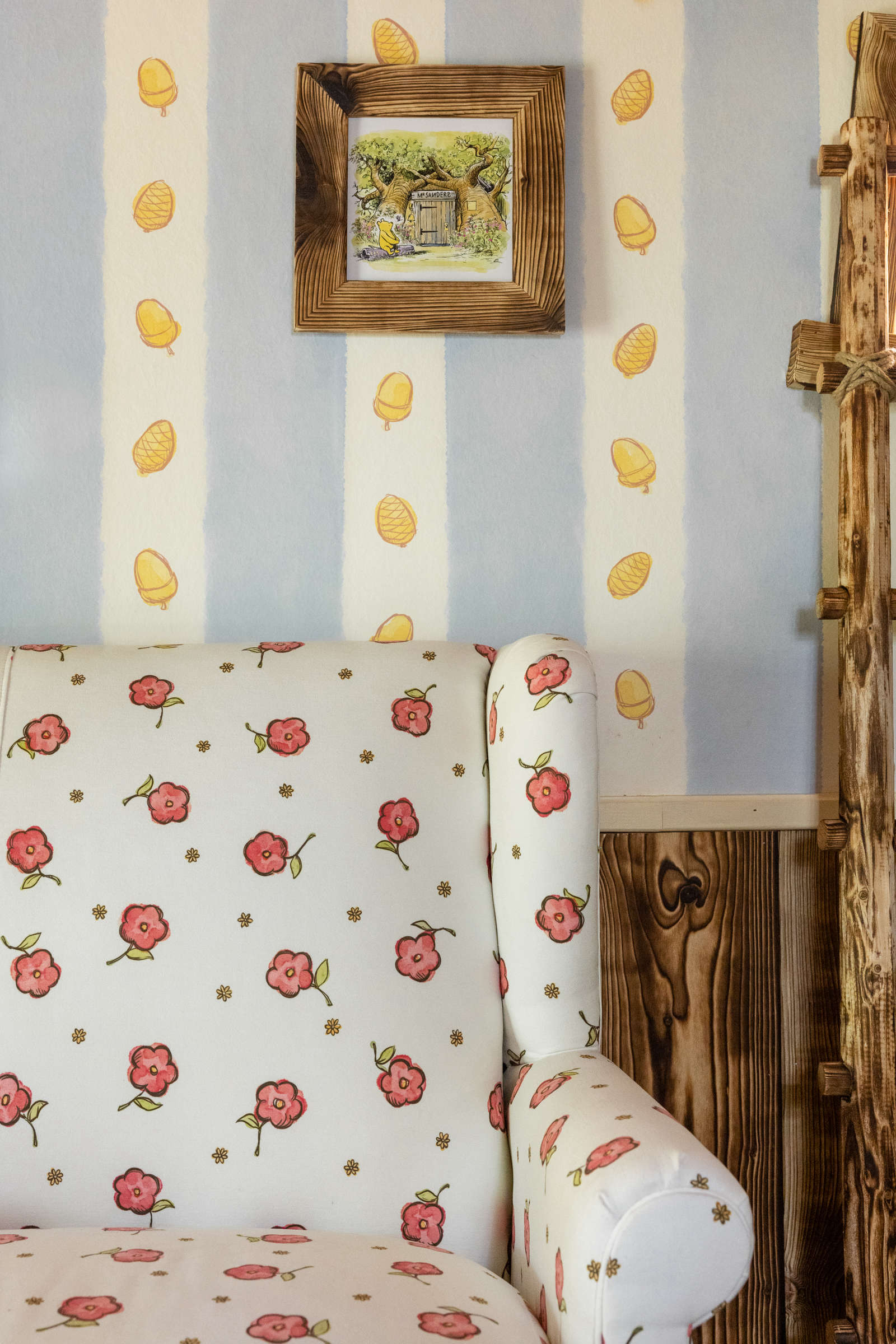 Like all AirBnBs, there are certain "house rules" that must be observed during your stay.
These rules include:
Strictly no heffalumps inside the house
Hands should be kept out of jars of honey
A snack of "little something" encouraged at 11 am
Poohsticks is required
Multiple naps are allowed
No animals (other than Roos, Tigger, Eeyore and Piglets and Bears)
Do not smoke, you will piss off the bees
So if you are going on a trip to UK soon and are looking for a magical place to stay, booking details can be found here.
Click here to visit our covid-19 information center for the latest news and information on the Covid-19 pandemic.