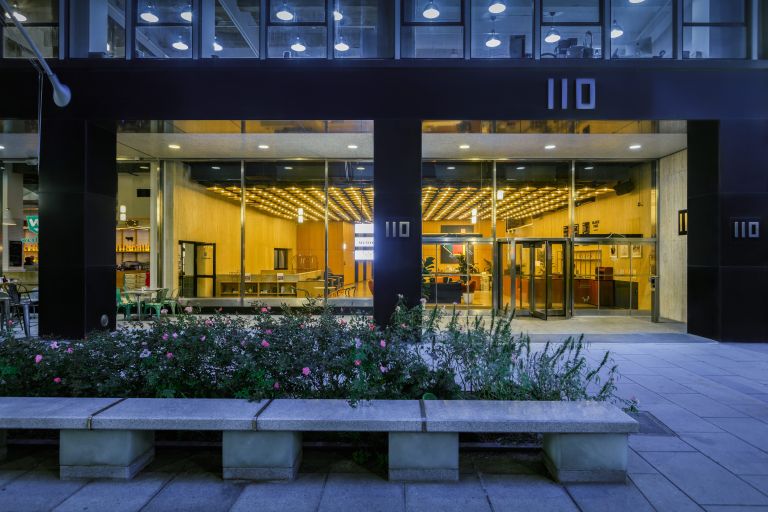 WhyHotel launches in New York at WeLive's former 110 Wall Street space – Business Watcher
Reception platform and operator WhyHotel will open its first location in 110 Wall Street, or We work formerly operated its coliving spin-off We live.
WhyHotel will offer a mix of short-term overnight stays and rentals over 30 days in all 200 units Management company Rudin building. It operates the 27-story tower "on a perpetual basis", Jason fudin, the CEO and co-founder of WhyHotel, told Commercial Observer. Fudin did not want to disclose the specific terms of the agreement.
"It's right in the heart of New York's financial district, which is a great market for leisure and business," said Fudin. "New York has always been on our roadmap of places to open. We're just super excited to be able to have this opportunity. Our plan is to have a presence in all major metropolitan areas in the United States over time, but being able to open in New York is a critical step. "
Rudin took over the management of the building after WeLive abandoned it and a location in Northern Virginia in July when it closed operations following the WeWork shutdown disastrous first attempt at IPO in 2019. (We work went public successfully Last week.)
The coworking giant first rented the building in 2013 after Rudin's CEO Guillaume Rudin canceled all tower office leases the same year due to flood damage from Storm Sandy and converted it to residential property two years later.
Through a partnership with Rudin, WhyHotel will lease the remaining long-term rental units and open its doors to guests looking for stays of less than 30 days on November 1. WhyHotel advertises its listings on its own website, partnering with relocation companies, and lists its availability on sites that include Expedia and Airbnb.
WhyHotel, which has a presence in DC and Miami, will offer fully furnished units to guests – with Rudin providing furniture and internet access – as well as amenities like a seventh-floor terrace with an outdoor barbecue and kitchen, a fitness center fitness, laundry for hotel guests only. collective and collective kitchens, according to Rudin and Fudin.
"We are constantly striving to improve the tenant experience and evaluate new ways to provide our residents with best-in-class services and amenities in the best areas of the city." Ray houseknecht, head of multifamily at Rudin, said in a statement.
Rudin declined to comment on the building's history with WeWork.
Celia Young can be reached at [email protected].