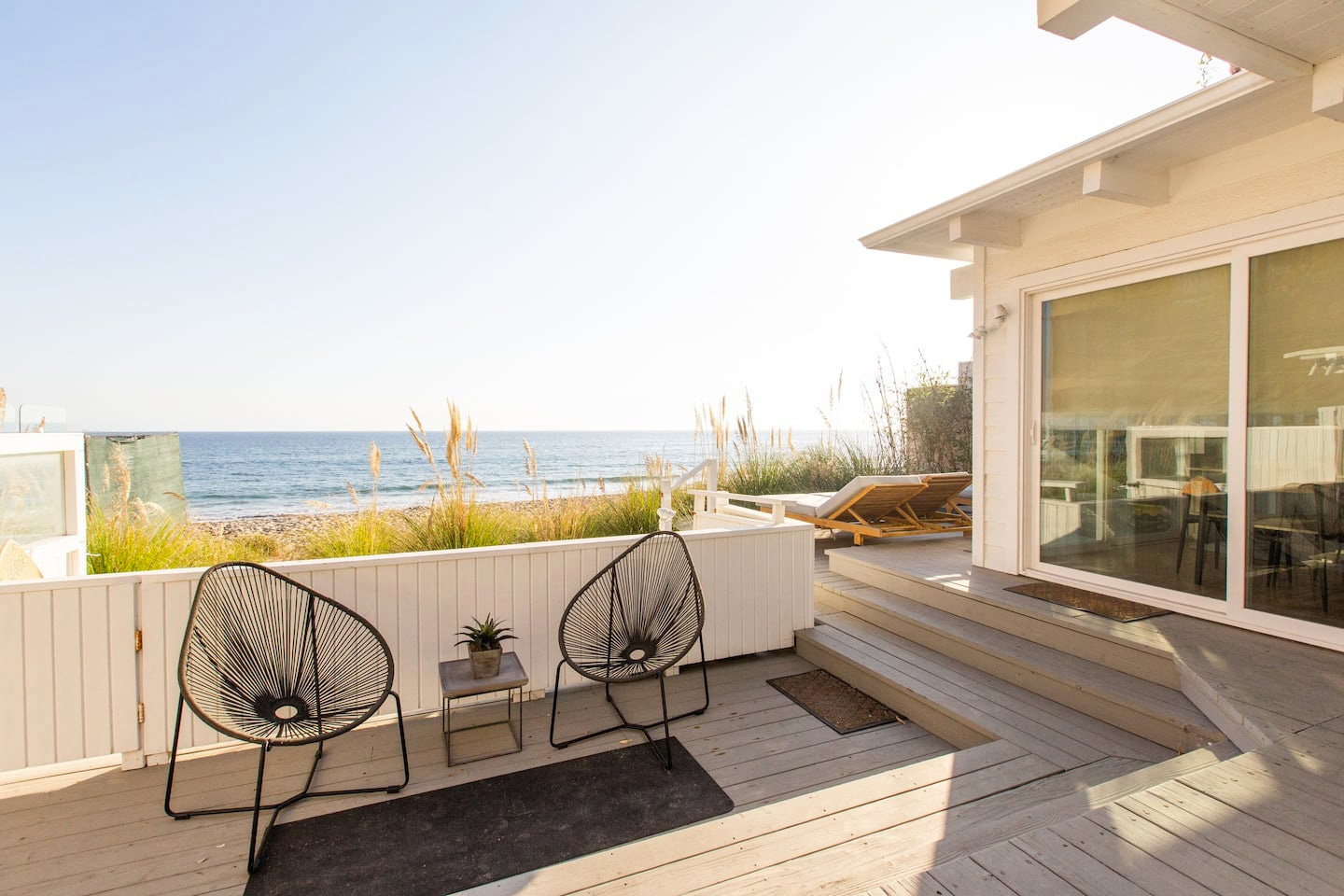 10 Beachfront Airbnbs In Los Angeles For A Coastal Escape
Every time we visit one of the best beaches in LA, we leave wishing to live there. Of course, you can check in at a hotel on the beach, but it's not the same. But these beachfront Airbnb rentals – they're probably the closest we can ever afford to buy an apartment on the water. So we set out to pick some of the best beachfront Airbnbs along the Los Angeles Coast, from Malibu to Long Beach.
Before you go through the list below, there are a few things you should know about beachfront rentals in LA: For starters, they are: Dear– especially since most of the properties are located in the famous upscale beach town of Malibu. This brings us to the second point: since the Pacific Coast Highway and other oceanfront roads cut quite close to the coast, it actually limits the number of homes on the ocean side of the road quite considerably. And speaking of: The rugged stretches of coastline along the county's northern and southern edges may be on the water, but they don't necessarily have beach access.
So with that in mind, we've tried to follow a few simple rules: All of these Airbnb rentals are right on the beach, which means you won't have to cross a road to reach the sand. Likewise, they are on the beach, while excluding most of the cliff top houses in Palos Verdes and some rocky stretches of Malibu. And finally, we've tried to keep our choices out of sky-high price territory, so we have apartments starting at just over $ 100 a night and nothing over $ 600 (an obscene price, we know, but you should see how many places there are for the double).
This article includes affiliate links. These links have no influence on our editorial content. For more information, click here.