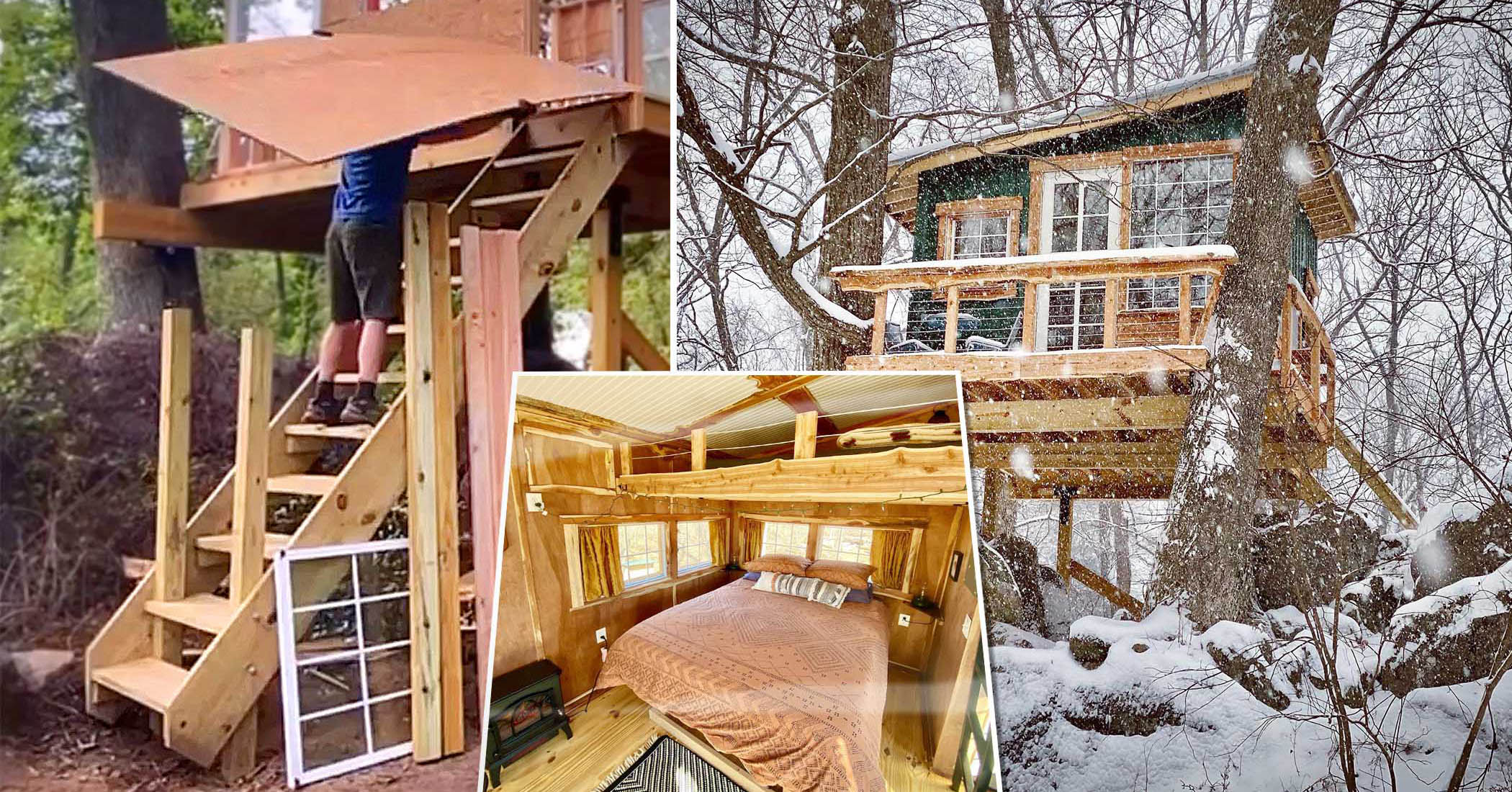 Couple Build Their Own Airbnb In A Tree From Scratch, Business Is Booming And It's Ultra-Comfortable
A couple has won nearly $56,000 after turning their garden tree into an Airbnb.
Will Sutherland and his wife, Sabrina, launched the project in March 2021.
They spent the next eight months using second-hand equipment to create the property, pulling on their old DIY experience and turn to online forums for additional help.
Having earned $36,482 last year alone, Sutherland was able to give up his job as an AV technician to become a full-time host.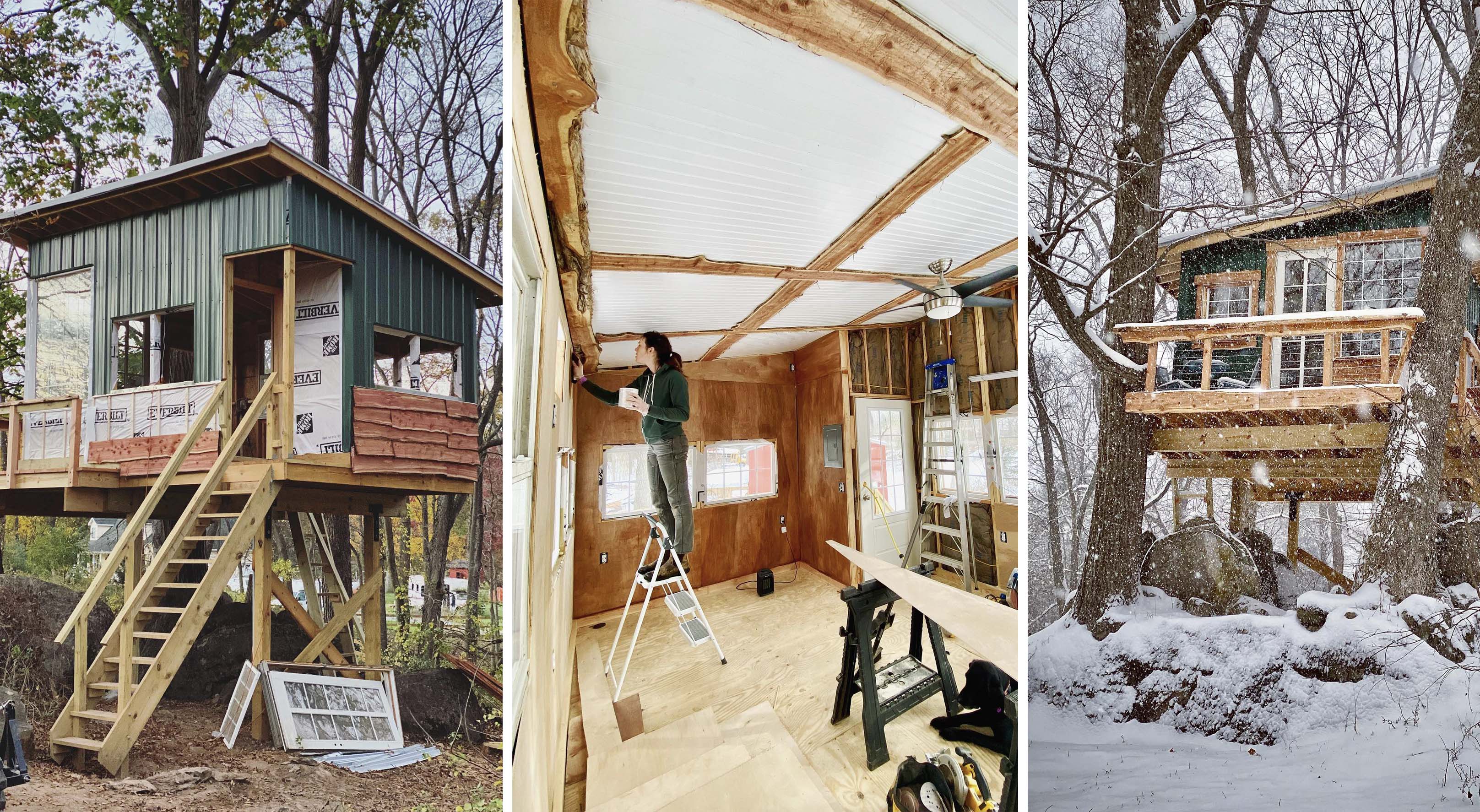 "The thing is, I've always had an interest in treehouses," said Sutherland, 38, of Shepherdstown, West Virginia. "When I bought my house, I found a spot between two tall trees above a rocky outcrop and dreamed of building a tree house there.
"Walked around the site for the first time, saw two trees sitting on a rocky ledge and thought that's where I'm going to put it.
"The trickiest part was integrating the heavy materials, like the windows and the roof, into the structure.
"But once everything was built, I couldn't wait to welcome my first visitors."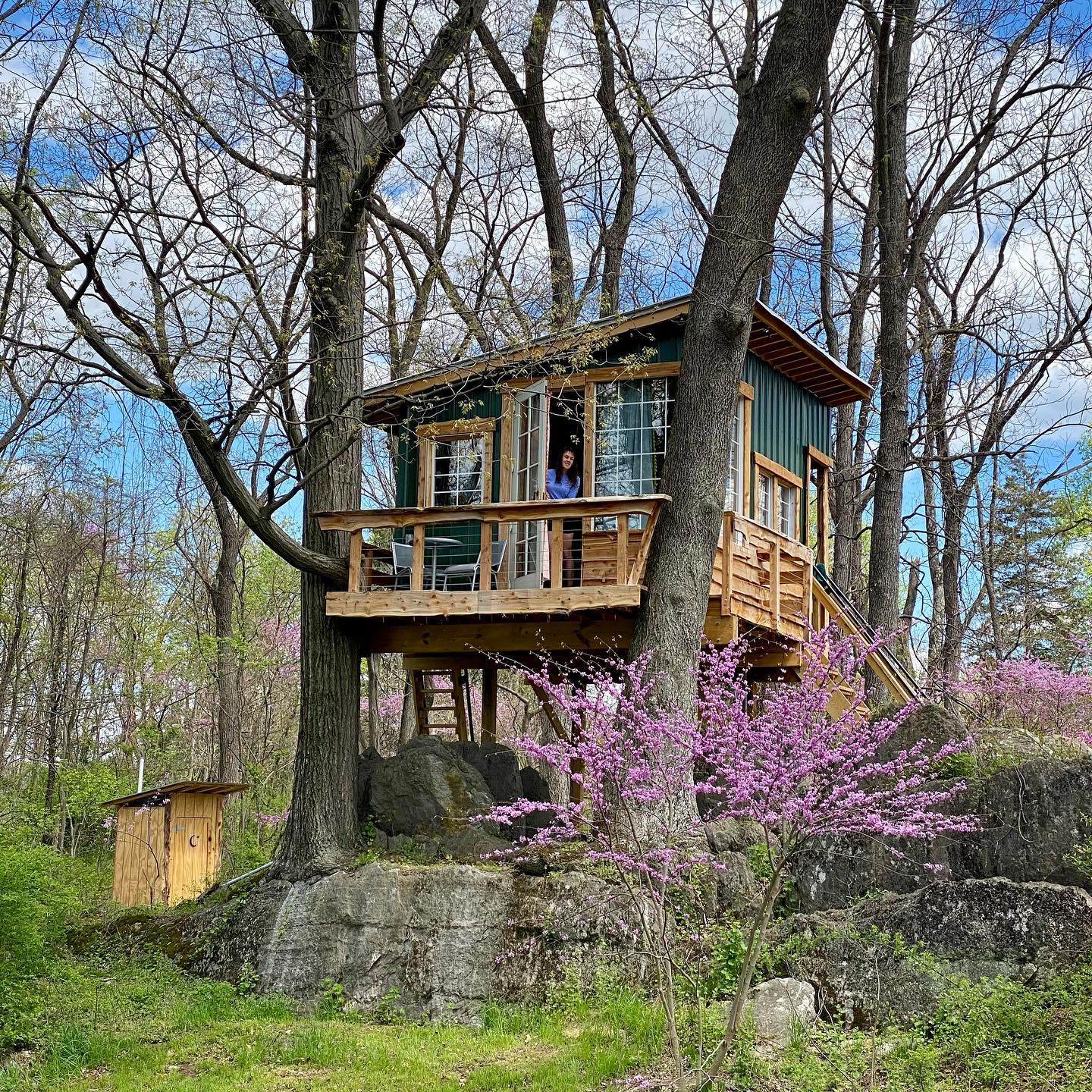 Guests can stay in the treehouse for $160 to $250 a night, depending on the time of year.
The treehouse is 163 square feet and although small, it has a loft bedroom to add space.
Although he has no running water, he has a five-gallon water tank for washing his hands and brushing his teeth.
But the treehouse still conforms to modern necessities and provides wi-fi, air conditioning and an electric heater.
And there is no risk of running into guests in their main house as Sutherland has built a shower-toilet bath outside.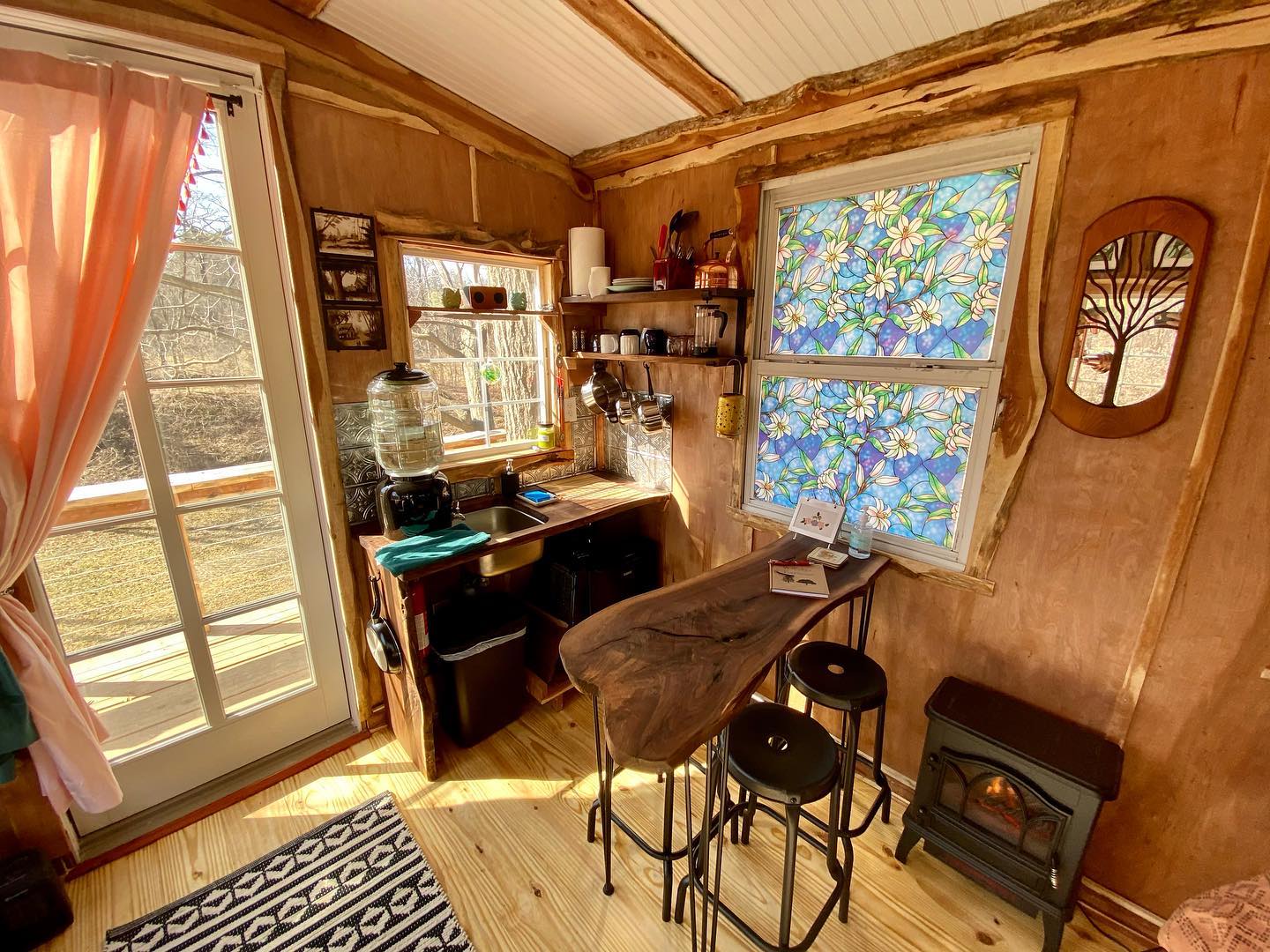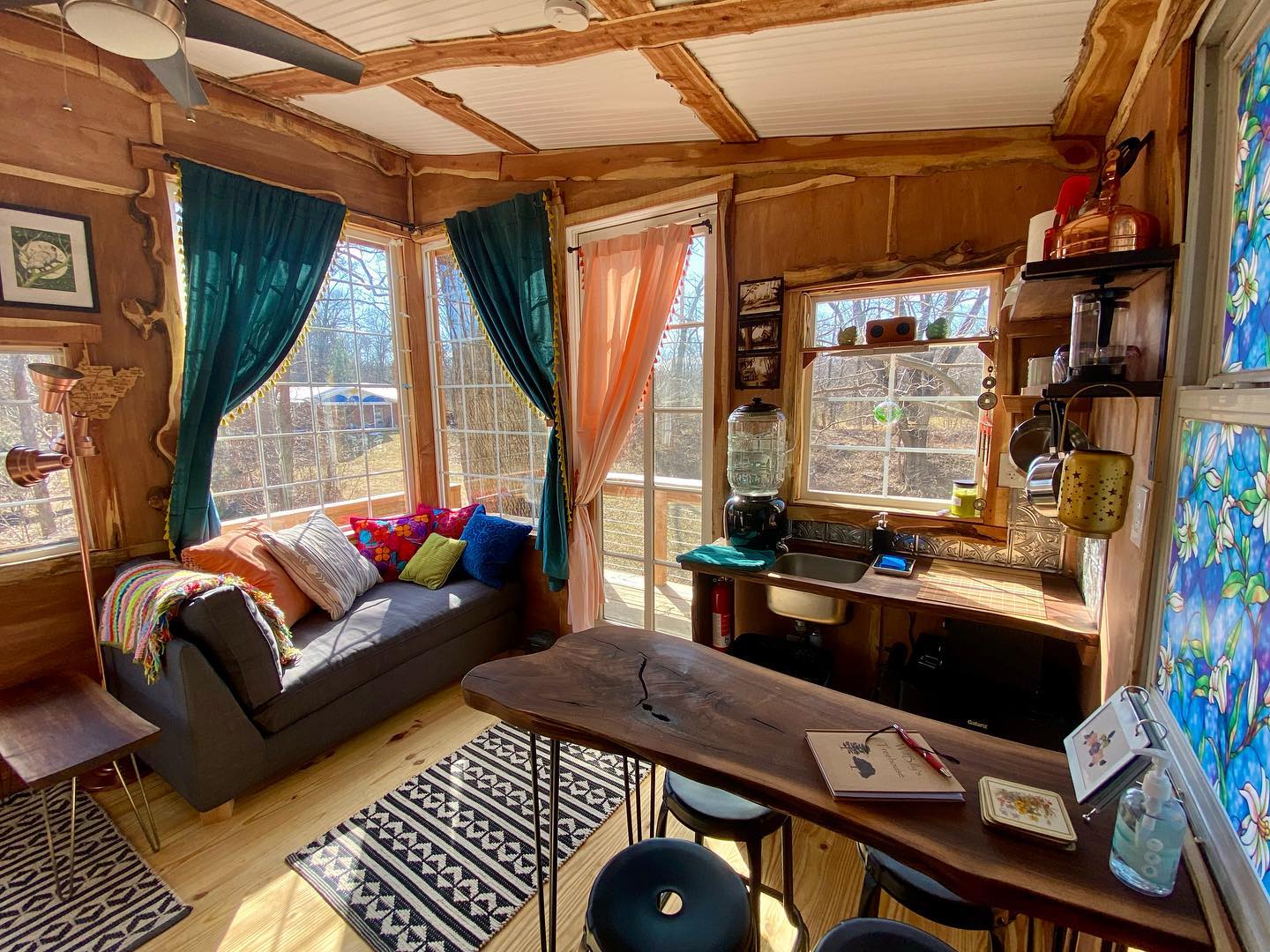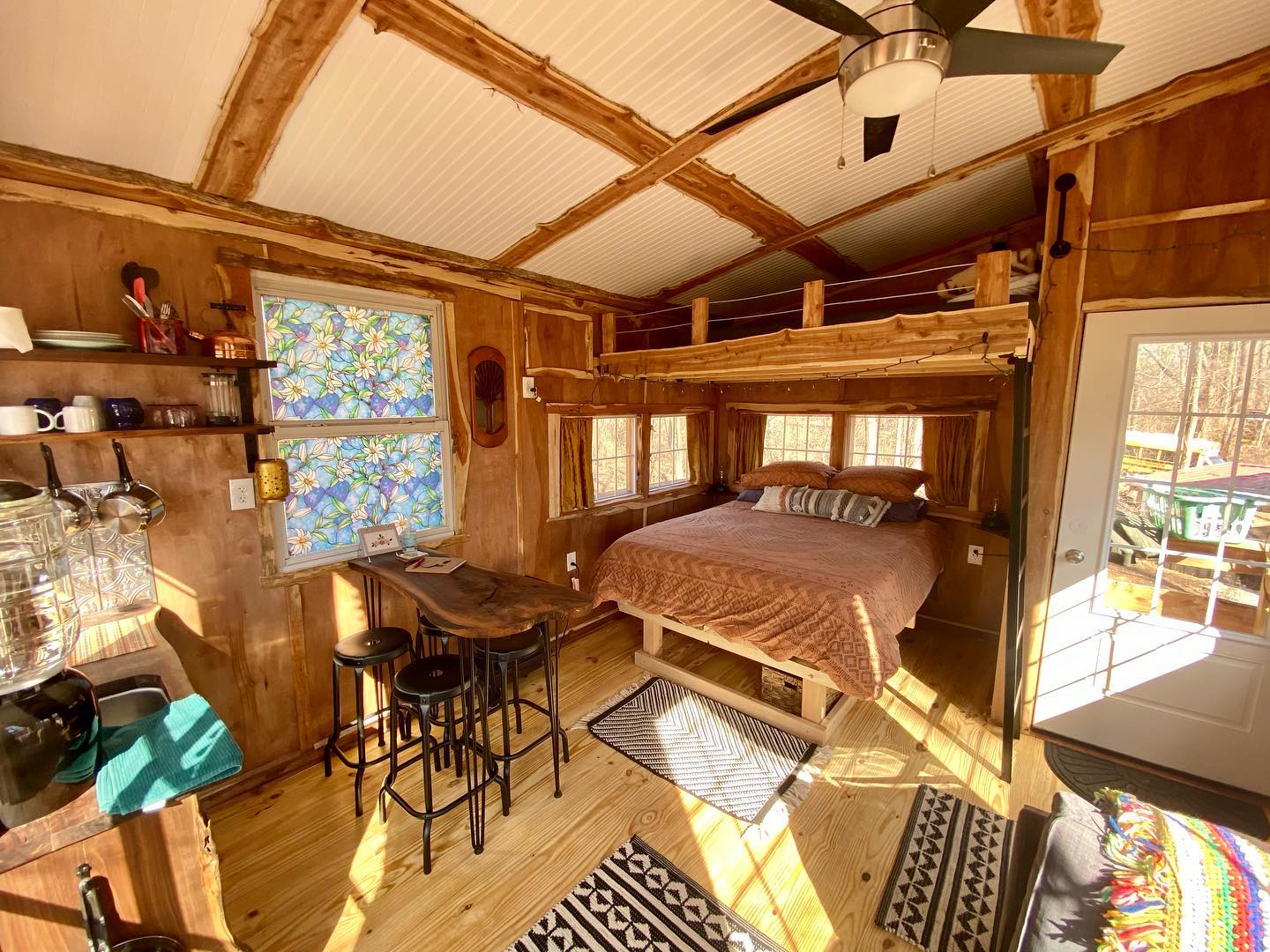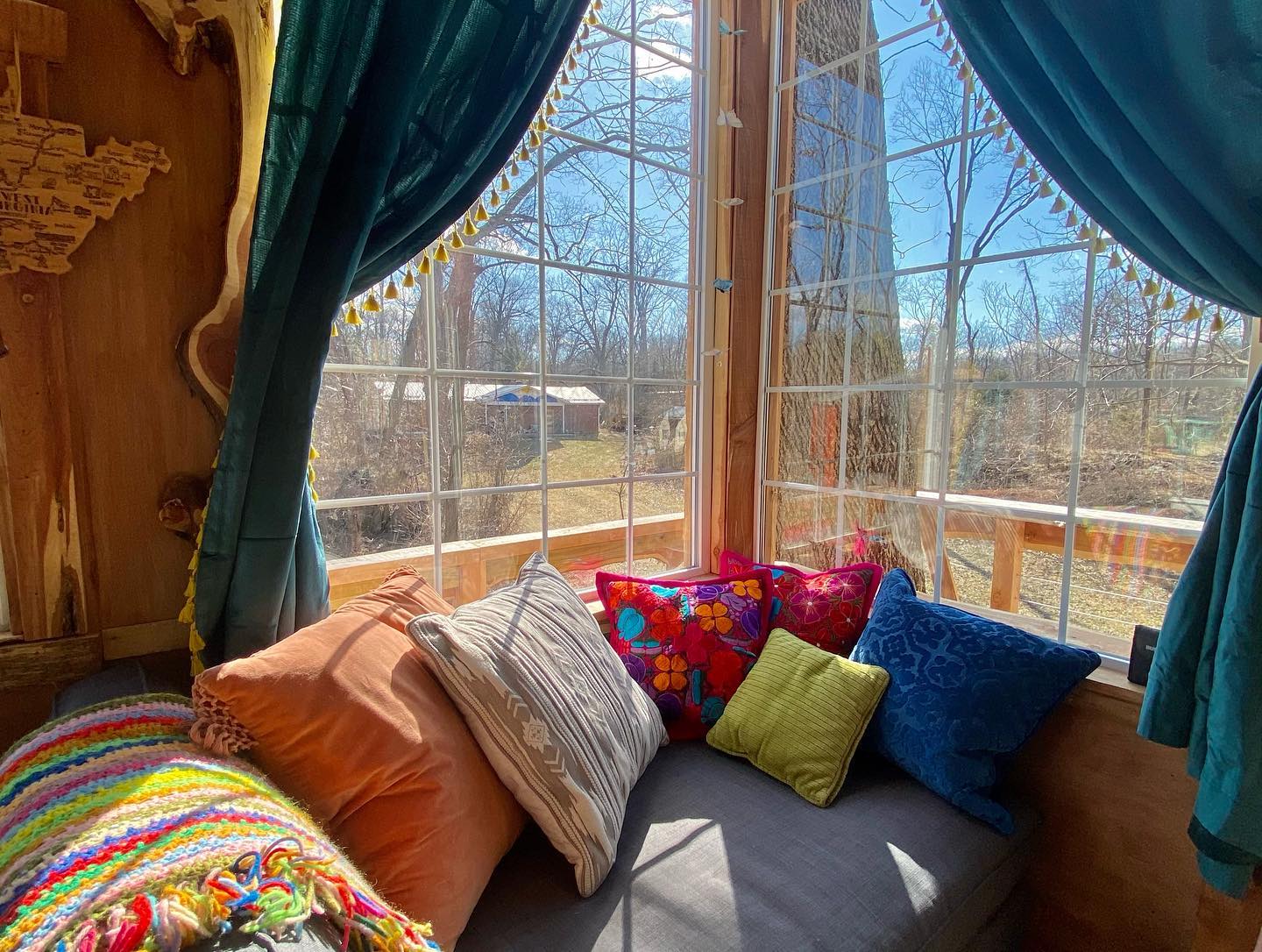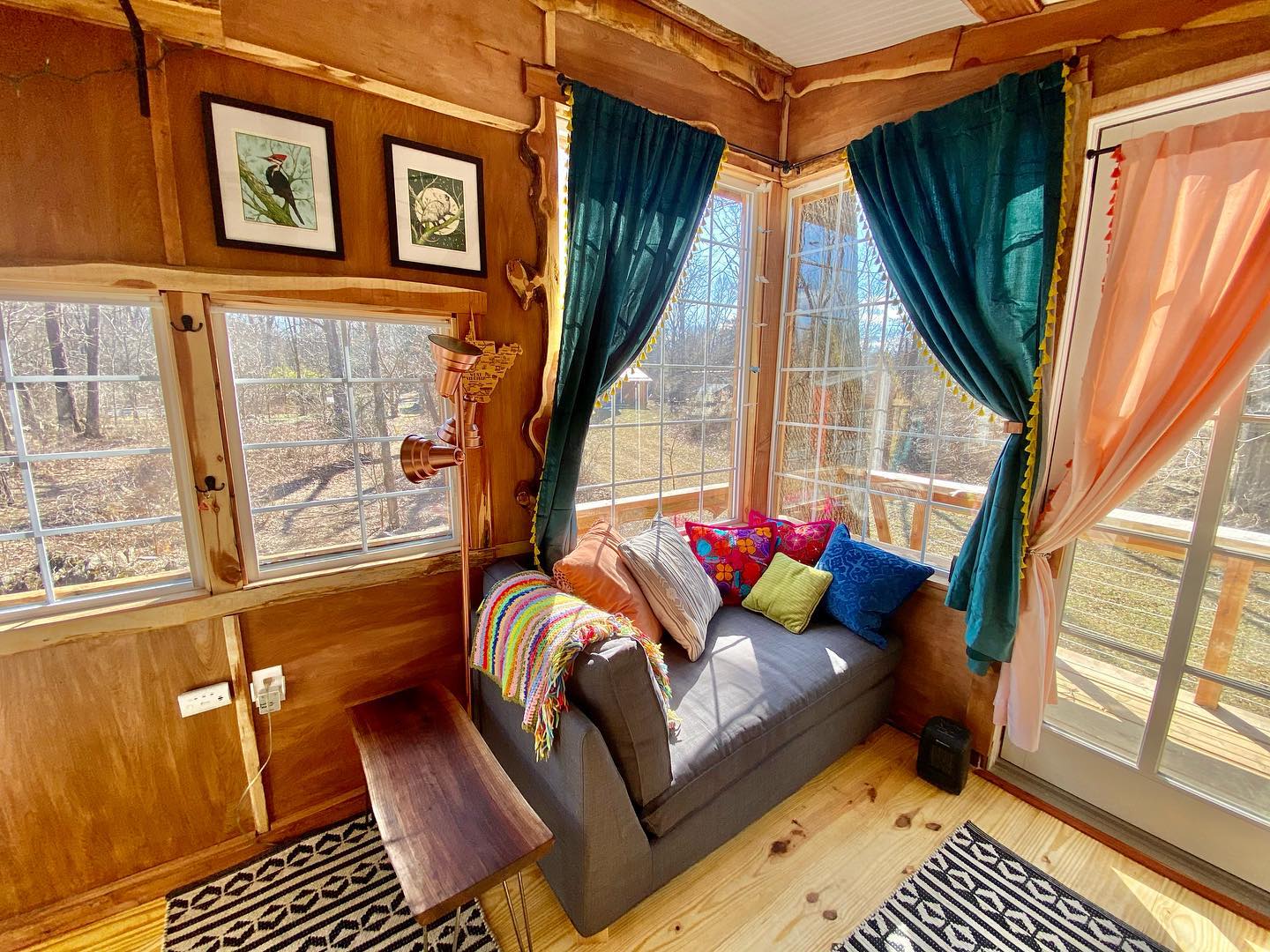 He said: 'When I spoke to Sabrina about the idea she was all for it as long as there was a separate bathroom outside.
"So it had to be done."
And it's proving to be a hit around the world, getting thousands of views a month on Airbnb and booking months in advance.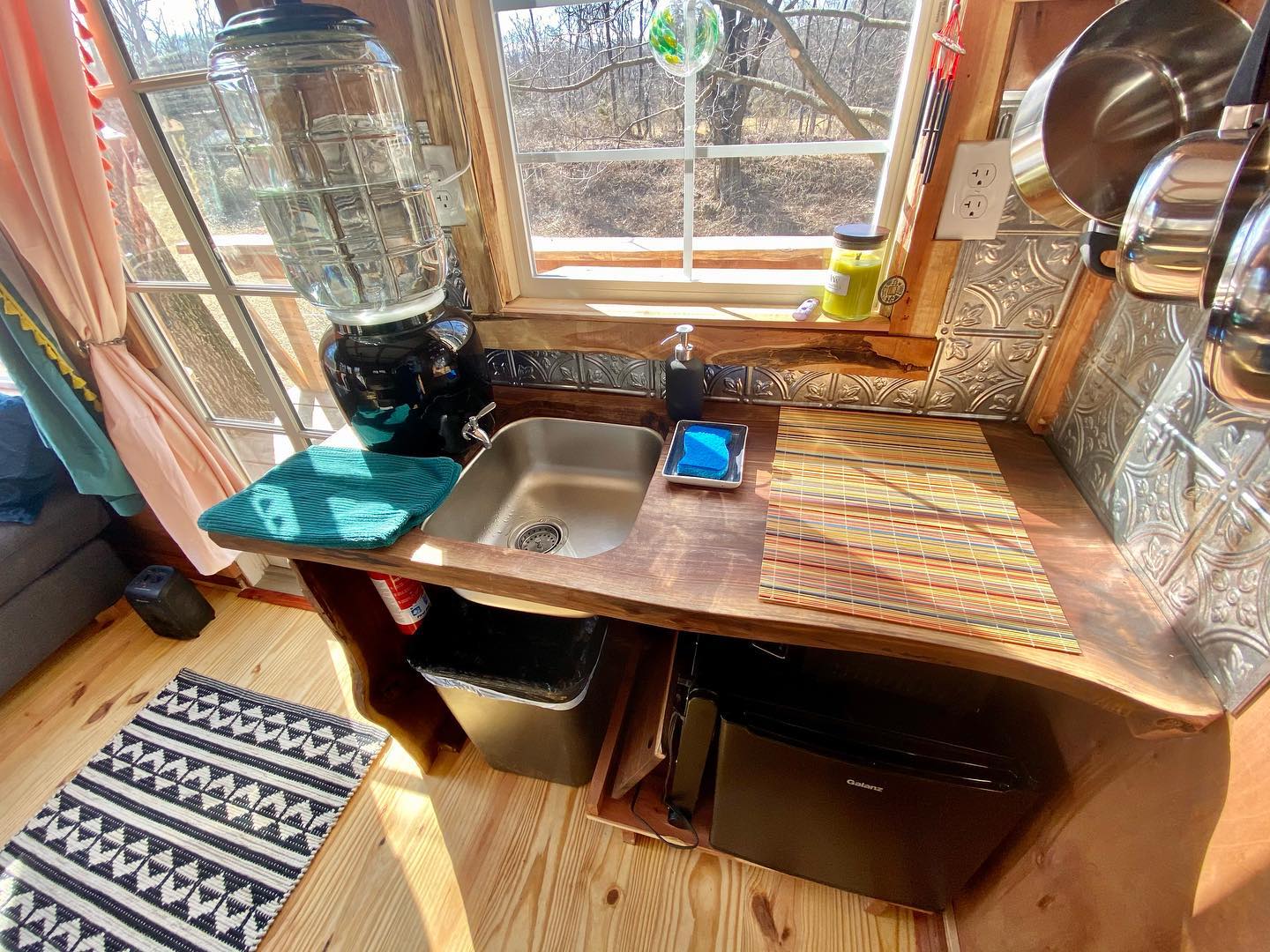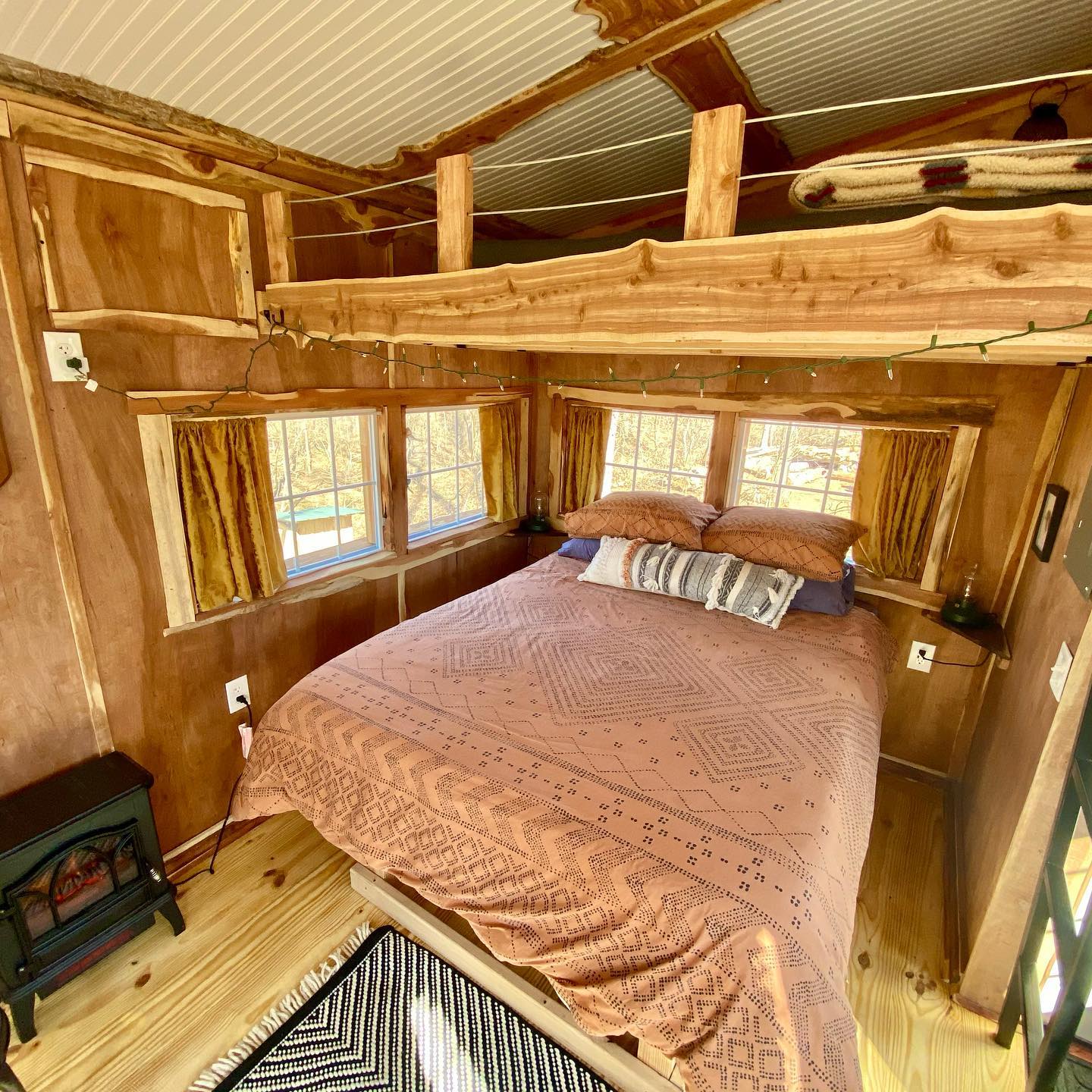 (Video credit: Newsflare)
Sutherland said: "It was a great decision, I'm so glad I made it.
"It cost around $15,000 to build, but I've happily picked it up now.
"I see guests create wonderful memories and I have more free time to spend with my friends and family."
Breakdown
Materials, including wood, siding, roofing, electrical wiring and hardware: $10,000
Windows and doors: $2,500
Bolts and sliding brackets (allowing shaft movement): $600
Furniture: $1,500
Miscellaneous: $900
Total: $15,500
Share your stories with us at [email protected], and keep getting your daily dose of inspiration by signing up to the Inspired newsletter at TheEpochTimes.com/newsletter