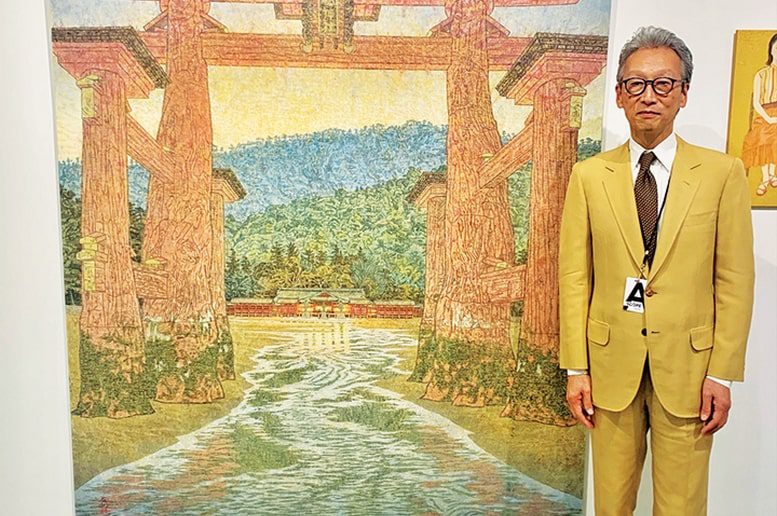 Miami Art Week Newsletter Miami Community News
This slideshow requires JavaScript.
Miami becomes a flypaper for the art lover after Thanksgiving, and after the pandemic, this great migration converged on Dade County. The fairs are plentiful and the galleries plentiful, with representatives from around the world sharing a creative impulse that inspires millions to exhibit beauty (and ugliness) in all its varied forms. It's overwhelming.
Yet that moment when the internet begins to fill with photos of Kardashian diminishes the Miami Art Week experience. This isn't meant to disparage Ms. Kardashian or the citywide partying DiCaprio harem or question their sincere interest in the arts; it's not their fault. But their presence undercuts the contribution of everyone who helps make Miami Art Week the great experience it is.
Labs, fairs, spotlights, sponsors, discoveries and partners surround immersive experiences making Miami Art Week a playground for adepts in those forces that generate originality in its many forms. Crowds inhale shapes, colors, sounds and vibrations that keep them coming year after year. It may be our biggest week of the year every year. Allow me to focus on some perspectives.
UNTITLED on Miami Beach did what it always does. It was spacious and imaginative. I like it better. SCOPE contained more work than ever. This year, he felt stuffed despite his excellence. Art Miami and CONTEXT seemed to stretch for miles with wealthy clients happily opening wallets. It rivals Basel itself in terms of attention and vastness. NADA has kept its cool slot at the Ice Palace. The building alone is worth the price of admission. DESIGN has conveyed a Design District ethos for its well-heeled followers. Its pretense is the real Miami – over-the-top and flamboyant. In MANA, Red Dot and Spectrum have to contend with Wynwood's inferior customer base. They need something. At the Convention Center, Hollywood meets Times Square. All the best work from the best galleries comes up against swarms of fans and school groups. Art Basel itself is a wild jungle. The hundred other related things that happen all prosper in their own way and rightly congratulate each other. If you're not overwhelmed, it's a sign of strength.
The most beautiful thing I saw was a cave painting and gold leaf on Japanese paper painted by Tomotoshi Hoshino at the Japan Promotion Gallery. I also deeply enjoyed the work at/by Sean Horton (present), BD Graft, Double V, Nicolas Bonilla Maldonado, Sthenjwa Luthuli, WHATIFTHEWORLD, Galleria Studio G7, Max Zorn Tape Art, Jade Flower Gallery, Jechi Koo, Pico Okada , Soonik Kwon , Breakfast Studio, Cummings Burg Gallery, Kendall Koppe and Km 0.2, all of which won my Best in Show awards without a jury.
The throngs of visitors thronging — by car, on foot, Ubering everywhere — are a boon for businesses and a headache for commuters. The proven route follows the Yellow Brick Road towards Ocean, Collins, Lincoln Road, Biscayne and NW 2nd Avenue towards facilities on the beach, Wynwood, Design District, Brickell and the Grove. After landing at MIA they found a hotel, AirBnb or a friend and that was it. Or they're taking Brightline from Palm Beach to Art Miami and seriously looking for that special creation for their bank, condo lobby, or personal mansion. And for that magical time of year, with Miami Art Week coinciding with the Qatar World Cup, despite the sheikhs busy with futbol, ​​the money flowed from the gallery to the sports bar.
Celebrities don't define Art Basel any more than the Heat and FTX Arena are South Beach staples. We vilify our cell phones because they dominate our attention, but the functions they serve and have supplanted – camera, stereo, telephone, encyclopedia and library – cannot be replaced or diminished. Similarly, Art Basel is a superb event, and celebrities are content to click on bait and eye candy.
To see more #Miaminews from #Aventura to #Coralgables to #SouthMiami, #Pinecrest, #Palmetto Bay and #Cutler Bay and throughout #Miamidadecounty, go to:
www.communitynewspapers.com