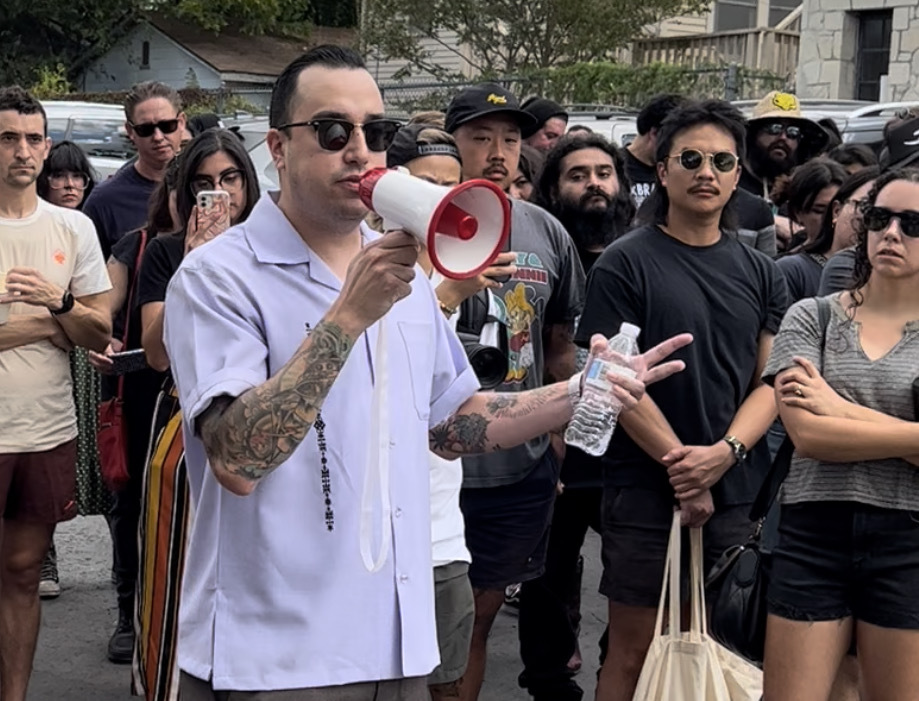 San Antonio residents react to St. Mary's Strip town hall
Over the weekend, tensions along the St. Mary's strip reached an impasse between community members, business owners and Mario Bravo's District 1 office. On Saturday morning, September 24, Camp Bravo hosted a community meeting to discuss a controversial residential parking pilot program, a move widely opposed by business owners because of its impact on nightlife. To express their concerns, hordes of people crowded into the parking lot of the Saint Sophia Greek Orthodox Church.
Some residents of the growing Tobin Hill neighborhood, home to longtime residents and new developments, have expressed frustration with the spillover of nightlife into their blocks, ranging from noise issues to frustrations with used condoms appearing in their lessons. Those who stake their livelihoods in the long-running cultural hub and nightlife corridor say the proposed parking scheme would hurt businesses financially.