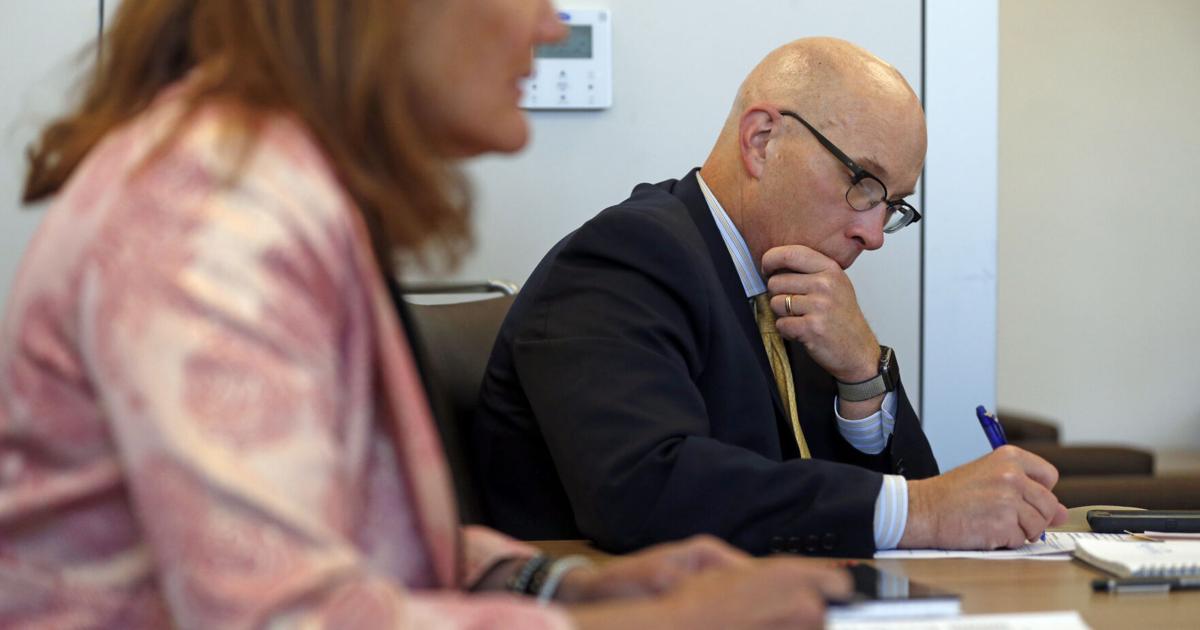 Santa Fe County manager is enjoying his role after nearly a year on the job | Local News
Gregory Shaffer acknowledges he's gotten into a good spot as the new Santa Fe County executive.
His predecessor, Katherine Miller, had been in office for more than a decade. County officials say she navigated deftly through the coronavirus pandemic and a variety of controversies as the county gained a AAA bond rating under her leadership and recovered from a series of scandals.
When Miller unexpectedly retired last year, the County Board of Commissioners didn't look far — or long — to find his successor. He was in a nearby office.