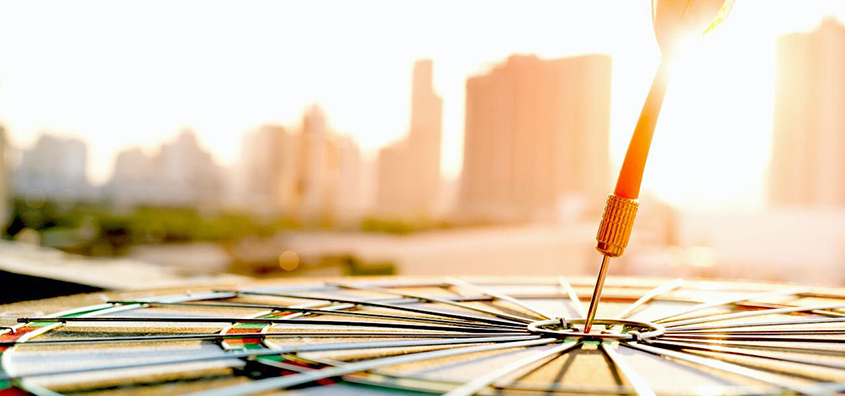 Five big companies profiting from the real estate boom in Argentina
Real estate companies are investing heavily in Argentina. According to Buenos Aires Habitat, "The Argentine real estate market is stable, due to the lack of mortgages and loans granted to buyers. This ensures that no real estate bubbles are allowed to inflate and that prices will remain the same in the future. In the long term, real estate investments will always resist economic crises. Despite the ups and downs of the Argentine economy, real estate prices have continued to rise. Moreover, according to Gaucho Group Holdings Inc. (NASDAQ: VINO), "Construction costs, currently in pesos, are around $70 per square foot. It is therefore inexpensive to build. Plus, with cheaper labor, it's time to build now. Other companies benefiting from the story include IRSA Inversiones et Representaciones Sociedad Anónima (NYSE: IRS), Cresud (NASDAQ: CRESY), Airbnb inc. (NASDAQ: ABNB), and Jones Lang LaSalle Inc. (NYSE:JLL).
"It has been said that by 2027, Argentina will receive an average of 12.5 million visitors as tourists per year, expanding the market for vacation rental properties and perhaps providing additional incentive to integrate the Argentine real estate in your investment portfolio," added CreimermanLaw. .com.
Look at Gaucho Group Holdings Inc. (NASDAQ: VINO), for example
Gaucho Group Holdings, Inc. (NASDAQ: WINE), a company that includes a growing collection of e-commerce platforms with a focus on fine wines, luxury real estate, and leather goods and accessories announced the formation of Gaucho Development SRL, a planned Argentine holding company to develop the land recently acquired by the company holdings in the commercial and business districts of San Rafael, Mendoza and Córdoba. The Company estimates potential rental income at over US$260,000 per year once development is complete.
As previously announced, last year the company purchased land in Argentina in an all-stock transaction valued at approximately $2.4 million. One of the plots is located in the region of San Rafael, Mendoza in Argentina, and the other is located in the second largest city in the country, Córdoba, the estimated fair market value of the combined properties totaling approximately 2.4 million dollars. Both properties are also located on main thoroughfares, with heavy pedestrian and road traffic, and both with ample parking, a feature considered a rare advantage in Argentinian cities.
Scott Mathis, CEO and President of Gaucho Holdings, said, "We have already secured our first tenant (a well-known multi-unit company that has demonstrated a long history of operating in Argentina) with a ten-year lease at our San Rafael location.As part of the same property which is yet to be developed, there is an adjacent area on which we intend to build a two-storey business center and commercial market containing six units on the ground floor. ground floor and two units on the top floor.Similarly, in our Córdoba property, we intend to develop a two-story business center and market place containing four units on the ground floor and five units on the top floor.As both of these locations offer ample guest parking, usually a rare feature in Argentinian cities, we believe we can put a premium on the asking rental prices. take into account an estimated annual increase in inflation, the year-over-year figures can be considerably higher. We believe real estate valuations have been temporarily lowered due to the COVID crisis, which could allow for substantial appreciation in coming years.
"Argentina's difficult economic environment certainly has its drawbacks, but it can also offer extraordinary opportunities. It may be useful for us to build in Argentine pesos, at the equivalent of $70 per square foot, which includes labor compensation in devalued pesos, and then benefit more from this scenario by leasing these properties in U.S. dollars. Our goal and model is to try to "produce in pesos, then sell in USD" as much as possible. We believe we can duplicate this same model in the largest cities in Argentina, such as Córdoba as well as Buenos Aires, for which we have already targeted several prime locations. Perhaps one of our greatest strengths ultimately is having the ability to capitalize on opportunities like this because of our local on-the-ground experience. Over the next 36 months, our goal is to invest 30 million USD in this same scenario. We are excited about the long-term opportunities this model can provide. »
Algodon COO Sergio Manzur Odstrcil commented; "Due to current USD to Peso conversion rates and its effect on labor and certain material costs, we are seeing historical lows in construction costs, at values ​​that we have not not seen for 30 years, so it's time to build. We estimate that it can cost around $650 per square meter ($60 per square foot) to build these commercial business centers which, when combined, total approximately 2,150 m² (23,142 square feet). We believe that with the potential rental income, we could recoup our building costs in just a few years.
Other related market developments include:
IRSA Inversions and Representations, youhe leading real estate company in Argentina, announces its results for the 2022 financial year closed on June 30, 2022. During the year, we completed the merger between IRSA and IRSA Commercial Properties which became effective on July 1, 2021. The net result for the financial year 2022 recorded a gain of ARS 34,892 million compared to a loss of ARS 61,641 million in fiscal year 2021. Adjusted EBITDA reached ARS 27,427 million in fiscal year 2022, 49% higher than in 2019, unaffected by the pandemic. Rent-adjusted EBITDA reached ARS 15,782 million (ARS 12,248 million for shopping malls, ARS 2,443 million for offices and ARS 1,091 million for hotels).
Cresud announced his results for the 2022 financial year. We concluded a regional agricultural campaign with very good results, driven by active demand for cereals, high commodity prices, mixed weather conditions and a more dynamic real estate market, mainly in Brazil. We planted 254,000 hectares and reached a cereal production of 800,000 tons. Adjusted EBITDA reached ARS 47,739 million in FY 2022, ARS 19,054 million for agricultural business and ARS 28,685 million for real estate and urban investment business, up 10% from in fiscal year 2021. Net income for fiscal year 2022 was a gain of ARS 63,000 million, compared to a loss of ARS 40,179 in the previous fiscal year.
Airbnb inc. recently released its Letter to shareholders Q2, who noted, "Our second quarter results demonstrate that Airbnb has achieved large-scale growth and profitability. From a growth perspective, we surpassed 103 million room nights and experiences booked, our highest quarterly number ever. We generated $2.1 billion in revenue, growing 58% year over year (or 64% excluding currency). Our revenue and GBV are 73% higher than Q2 2019. Since the start of the pandemic, Airbnb has significantly outperformed the rest of the travel industry. From a profitability perspective, we had our most profitable second quarter ever with net income of $379 million, an improvement of nearly $700 million from the second quarter of 2019. We generated $795 million in FCF during the quarter, an improvement of nearly $1.1 billion from ($263) million. FCF from the bottom of the pandemic two years ago. More importantly, over the last twelve months, we have generated $2.9 billion in FCF, bringing our total cash balance to nearly $10 billion.
Jones Lang LaSalle Inc. also announced second quarter 2022 resultswith diluted earnings per share of $3.90, up from $3.82 in the prior year quarter, and adjusted diluted earnings per share1 $4.48, compared to $4.20 last year. "JLL delivered strong and resilient performance throughout the second quarter, with double-digit royalty revenue growth across nearly all of our businesses," said Christian Ulbrich, CEO of JLL. "We continue to see significant growth opportunities and intend to strategically invest in people and technology throughout the cycle in areas of our business that we believe will drive outperformance in the years to come. Our superior balance sheet and free cash flow allow us to make these investments while continuing to return capital to shareholders."
Disclaimer / Except for historical information presented herein, the matters discussed in this article contain forward-looking statements that are subject to certain risks and uncertainties that could cause actual results to differ materially from any future results, performance or achievements expressed or implied. -understood by these statements. Winning Media is not registered with any financial or securities regulatory authority and does not provide or purport to provide investment advice or recommendations to readers of this release. To make specific investment decisions, readers should seek their own advice. Gaucho Group Holdings Inc. paid three thousand five hundred dollars for advertising and marketing services to be distributed by Winning Media. Winning Media is only compensated for its services in the form of cash compensation. Winning Media holds ZERO shares of Gaucho Group Holdings Inc. Please Click here for disclaimer.
Contact information:
2818047972
[email protected]