palm completes the house for Axel in Ocuilán, Mexico
Palma Architects designed a 45-square-meter block of flats for an 8-year-old boy named Axel and his grandparents in Ocuilán, Mexico. the project joins an initiative to build new homes for families affected by the 2017 earthquake that devastated central Mexico.
images by luis new
Axel's house occupies the rear site of his grandparents. the families of the other two daughters live on the same plot. after visiting the family, the team at palm planned a square-shaped dwelling with three bedrooms: one axial, one for grandparents, and one additional bedroom that could accommodate another family member if needed.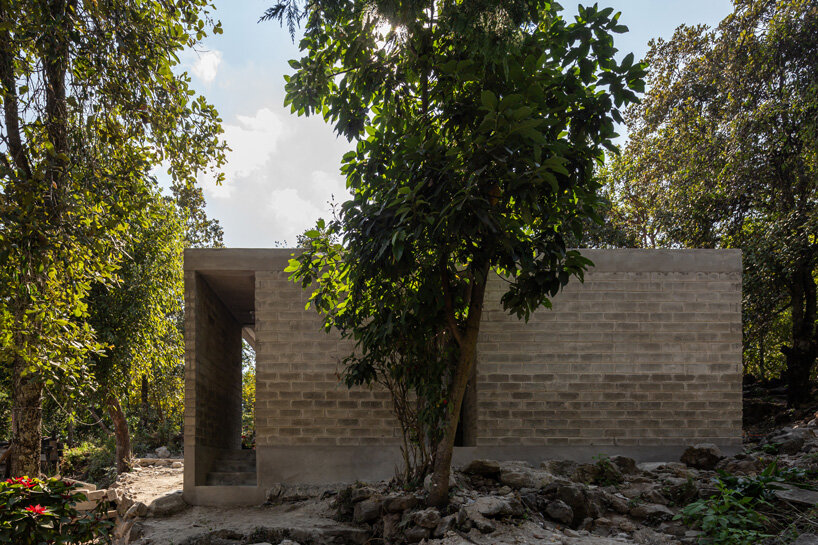 three bedrooms are located at the back of the house, in front of lush vegetation. the other side of the plan is separated by a small corridor and includes a kitchen, central courtyard and bathroom. the yard is the workplace for Grandmother Axel, whose daily job is cleaning the cactus spine and who wanted to have an outdoor space that would be directly connected to the kitchen. this side of the house overlooks the front of the living room and offers great views.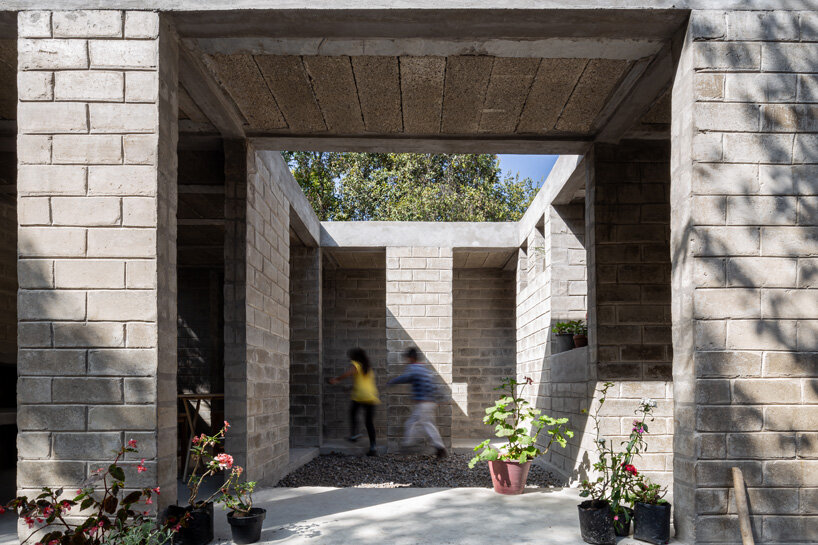 all the houses of the reconstruction initiative had to be built with 45 sq.m footage and using the same donated block. To give a limited sense of space to a limited floor space, Palma has configured the project as a series of independent walls that provide depth beyond the built-in boundaries by framing certain images along a daily route. although the floor plan of the house is simple, 7 meters square on one side with a small central courtyard, the use of these walls helps to avoid a simple and direct reading of the interior space, providing a wonderful spatial experience.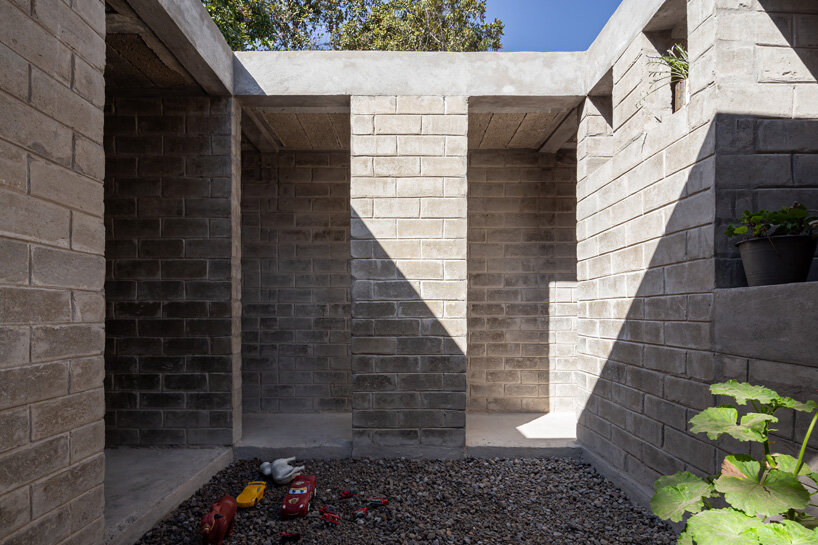 Palma's contribution to the rekonstruir méxico initiative joins projects by 50 architectural firms, including the PPAA, the Higher Parallel and the dosa studio + rojkind arquitectos. The initiative was funded by # Lovearmyméxico and supported by various institutions such as Fundación Origen, ¡échale! a tu casa, fideicomiso fuerza méxico ir pienza sostenible.