šarkauskas architectural studio revives this 1862. apartment in Vilnius
magpies architecture atelier revived a derelict apartment originally built in 1862, restoring original details and updating it for a modern family. the interior design of the apartment was intended to free its space from the oppressive stage of the past, its charm and grandeur mark the peak of bourgeois times. instead, the new space promotes an easy flow throughout the apartment, revealing a perspective of multiplicity and room depth.
Šarkauskas architecture studio created openings in the old walls, which are cut in such a way that the new space is adapted to modern family life, but at the same time leaves a trace of the old plan structure. only one new partition was designed in the apartment, which is both a closet and a manifold for engineering communications.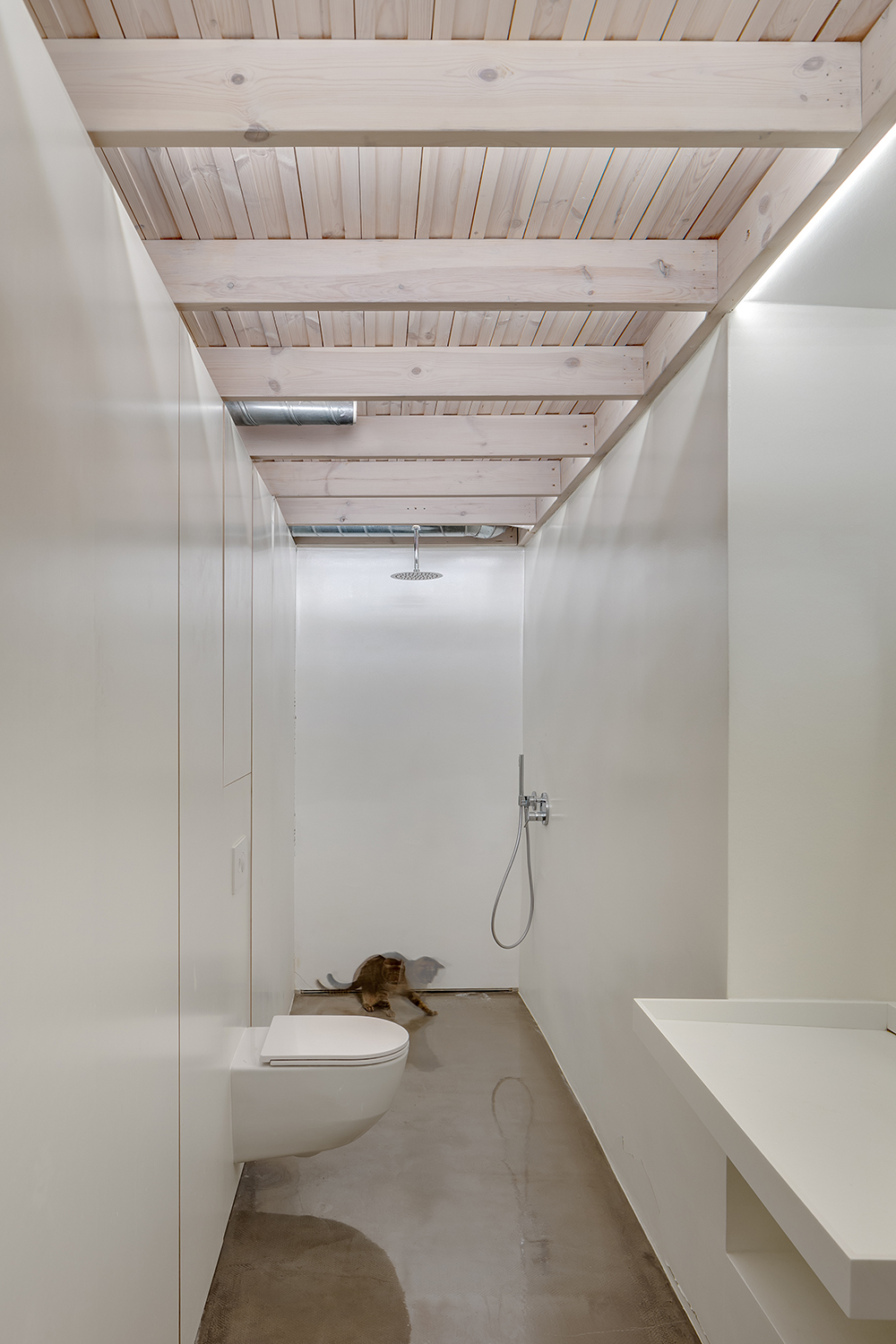 on one side it accommodates the kitchen, on the other side it meets the needs of the bathroom, and on top it supports the mezzanine for storing larger items. inside the apartment there is only one door to the bathroom, which has an opening for pets.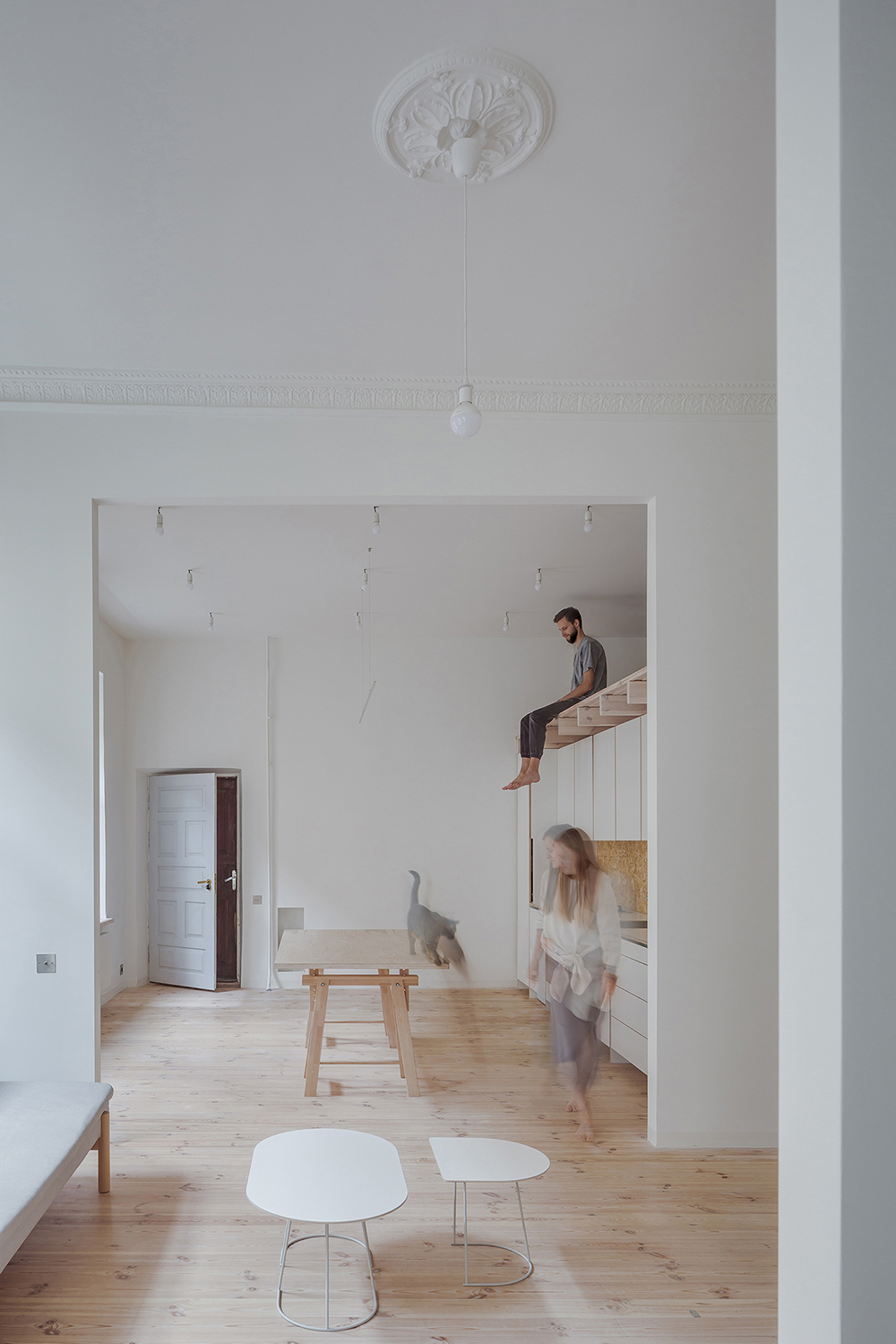 the bathroom is abstract, its image hardly betrays its function. all accessories are integrated, the sink is in the niche of the former window. standing in the shower, through the open door you can see the entire length of the apartment, at the back of which the view is extended by a mirror.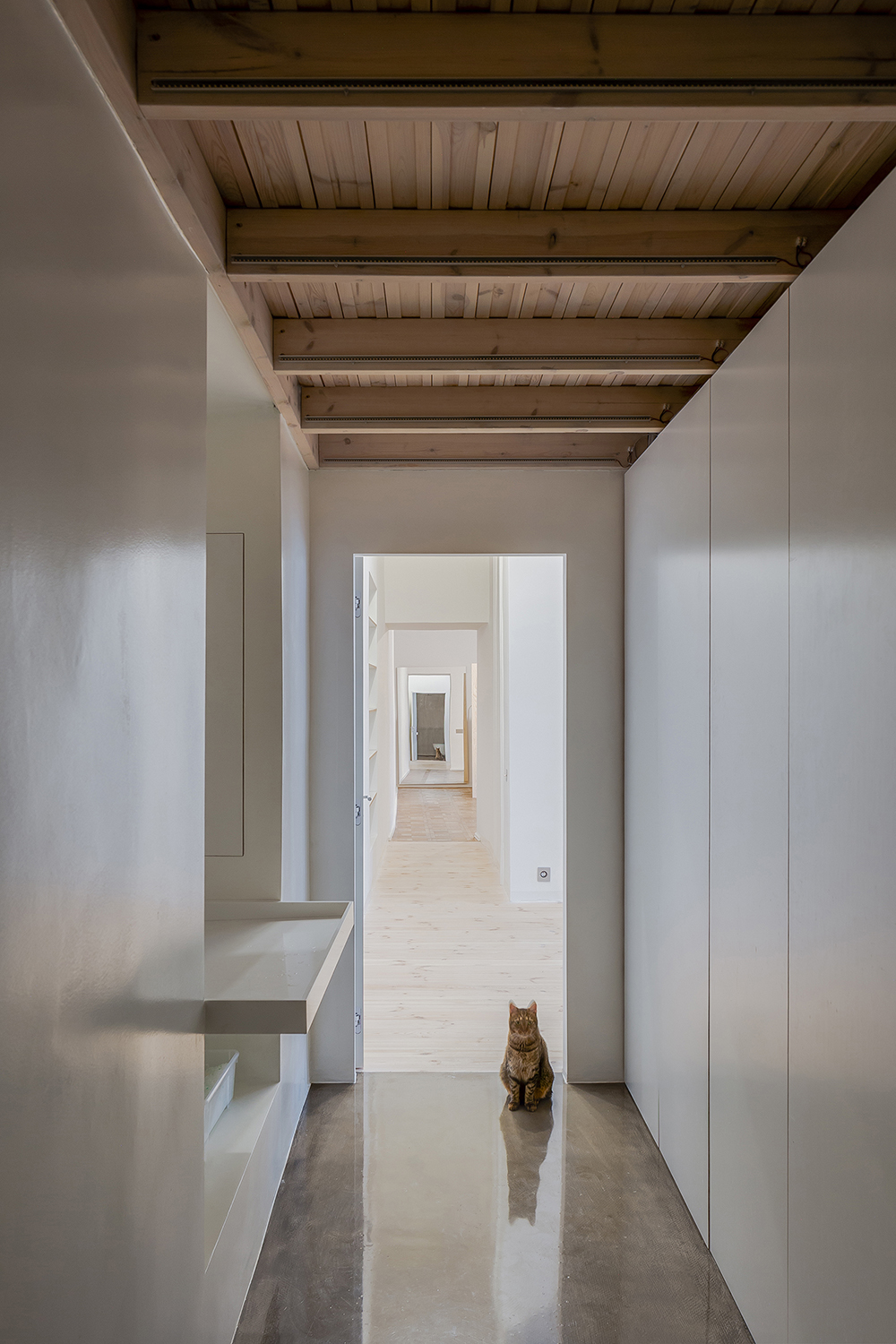 all the original authentic decorations have been preserved: paneled parquet, ceiling decoration, door frames. furniture, lamps, switches were made by the residents themselves. the project marks a new and bright stage in the life of the entire building together with the young families that are being established here.