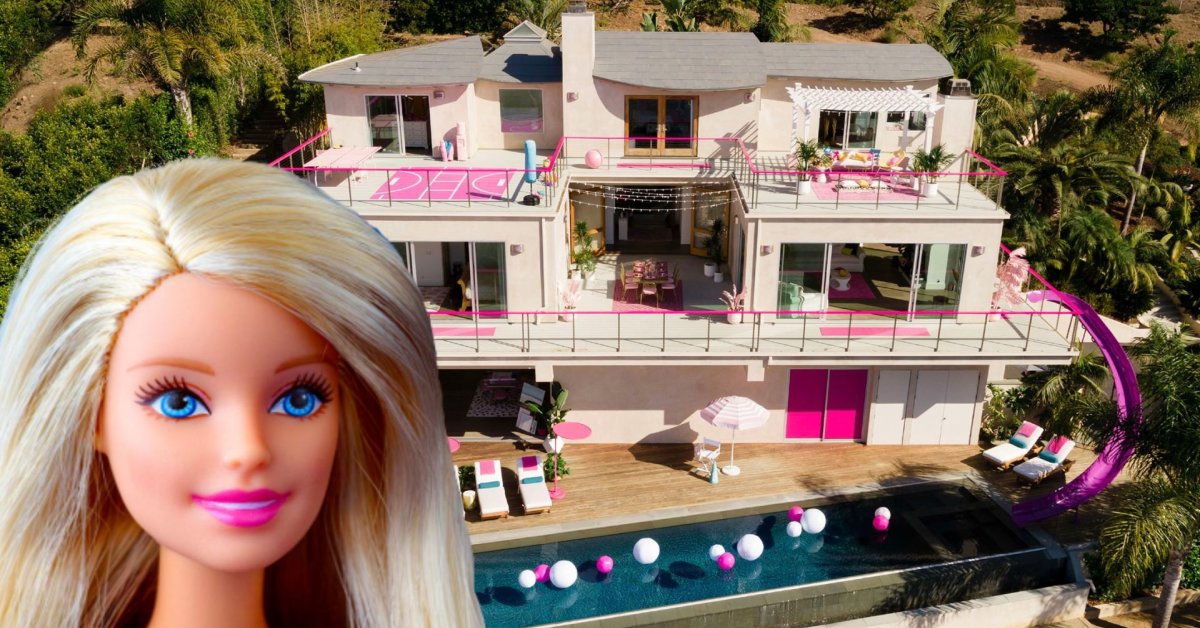 7 most interesting facts about the doll Barbie: how she appeared and why she is accused of doing bad effectively for children | Do you know?
Inspiration in Germany
Barbie doll maker Ruth Handler noticed in the mid-1960s that her daughter Barbara was playing with her paper dolls a bit unusually. Dolls depicting children in Barbara's hands turned into adult ladies.
Handler noticed that the adult man depicts a doll liked by children, but her husband Elliot did not initially want that. Ruth and Elliot were already in the toy business, owning the Mattel company, which initially made photo frames and doll names, and later toys.
Everything changed when the family traveled around Europe and saw the local doll Bild Lilli in Germany, which became the inspiration for Barbie. In 1964, Mattel acquired the Bild Lilli patents.
The first Barbies were portrayed as blondes or brunettes. Their biggest advantage was that they could be dressed, folded and combed in a variety of ways.
Real name
Barbie is not the real name of this character. The name of Barbara Millicent Roberts is inscribed in the imaginary Barbie documents.
Meanwhile, her boyfriend Ken is actually Ken Carson, for Handler's son was Kenetha. Ken appears in 1961, his birthday is March 11th.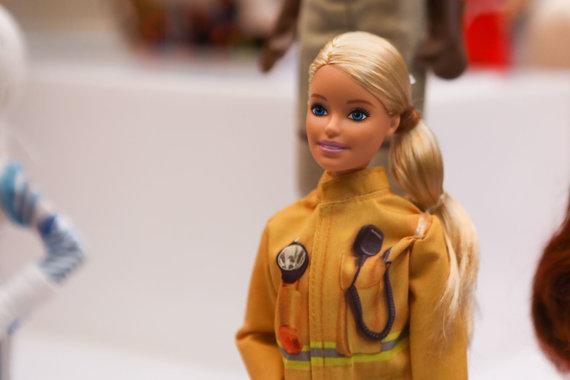 Marius Vizbaras / 15min photo / Doll barbe exhibition in Kaunas
Weight problems
The original Barbie was incredibly slender and had impossibly long legs. It was more of a cartoon character than a realistic female character.
The creators of Barbie have been criticized for promoting unhealthy attitudes towards girls. You want to think that such criticism is not justified – after all, Barbie was just a doll, not a realistic image of a person. After all, there are no pink horses either, and real weapons do not shoot with sticky arrows.
But that exaggerated slimming promotion was not limited to Barbie's torso. Among the doll's accessories were scales that showed a weight of 50 kg and a diet book with the words "Do not eat!"
Nowadays, Barbies are no longer so ridiculously slender, and skin color solutions are much bigger.
Look straight!
As soon as Barbie appeared, it became a hit – hundreds of thousands of girls asking their parents to buy a doll that can be obtained in all sorts of clothes. However, all parents felt that Barbie was doing badly successfully for the children and not just because of her slenderness.
Barbie's creators, for example, were criticized for giving the doll bright breasts. Also, until 1971, Barbie's eyes were directed down and to the side, as if she were flirting or demonstratively humble.
Finally, there is an opinion that Barbie kind of wants girls to pay too much attention to clothes and other purchases rather than science or other more important things.
Barbie nine
Throughout history, Barbie has had to look for jobs, from yoga instructors to astronauts.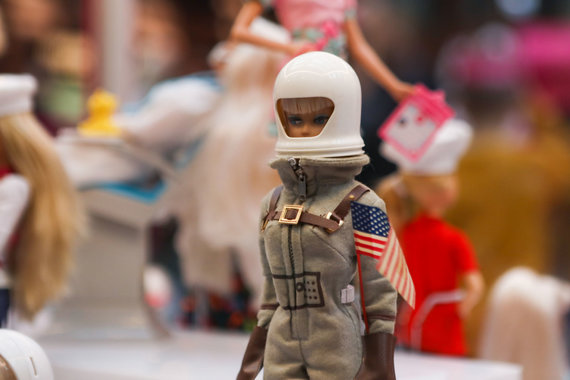 Marius Vizbaras / 15min photo / Doll barbe exhibition in Kaunas
Some of Barbie's interesting professions are firefighter, paratrooper, geologist, ballerina, photojournalist, rapper, banker, and McDonald's cashier.
Global success
Barbie has been sold in at least 150 countries. Movies made about her, her brands are marked jewelry, food, cosmetics. At one time, Barbie costumes were a very popular party outfit.
And that success is nowhere to be found – Mattel estimates that at least three Barbie dolls are sold worldwide every second.
The Barbie brand is worth more than 440 million US actions. It is true that it once exceeded 600 million people.
The biggest Barbie versus are replica dolls, which are probably more popular than the original.
Who is Barbie really?
Barbie's body is made of ABS, the head is made of soft PVC, the hair is made of polyvinylidene chloride fiber. These are very cheap and widely used plastics.
The price of Barbie toys, as you can imagine, is not with high production costs. Just this brand is very expensive and toys are in demand.