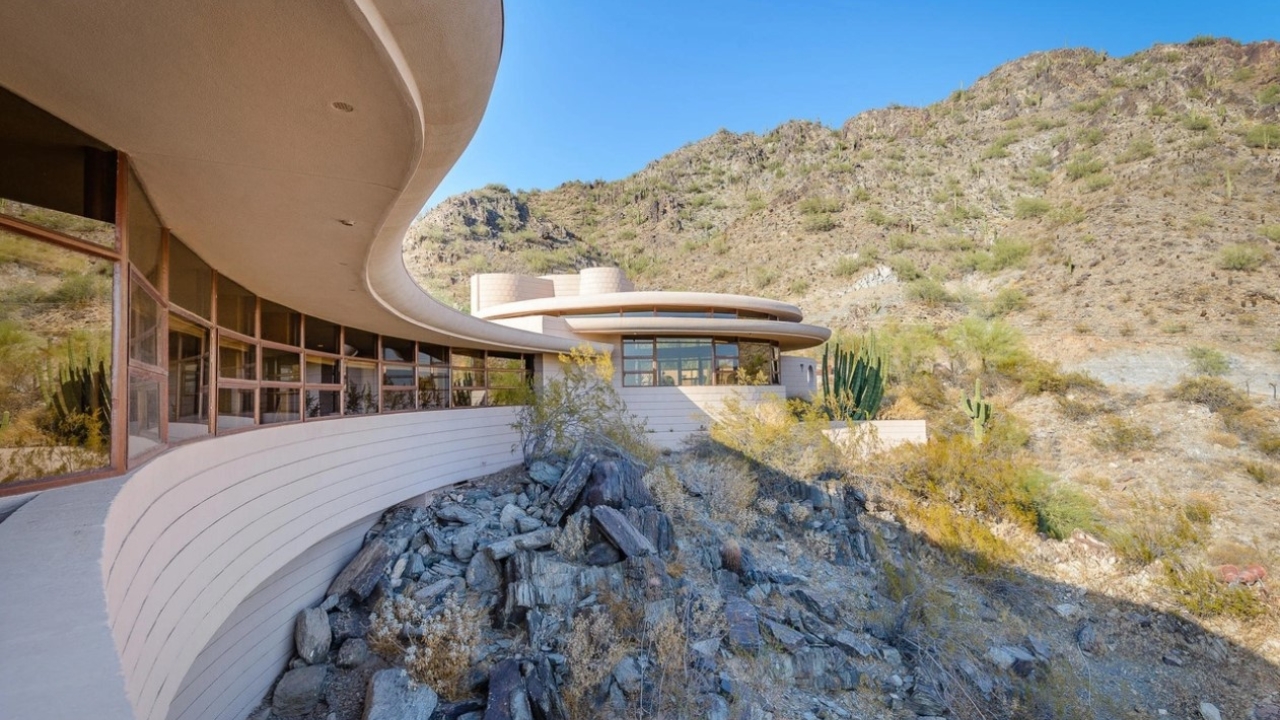 Circular house in Arizona that was Frank Lloyd Wright's last project for sale
Legendary architect Frank Lloyd Wright's last project before his death has gone on sale for $8.95 million.
It features a unique design made up of a series of overlapping concentric circles – and displays crescents, circles and triangles cut into its curved concrete block exterior
The house was commissioned in 1959 and completed by Wright apprentice John Rattenbury in 1967 for shipping magnate Norman Lykes and his wife Aimee, according to Dirtiness.
It would be one of the 14 circular houses created by Wright.
It last sold for US$1.7 million in 2019, but once listed for almost US$8 million before undergoing a refurbishment and listing on Airbnb.
Known as the "Circular Sun House" or even the "Lykes House", it was updated in the early 1990s.
The three-bedroom, three-bathroom home is painted white on the exterior and spans a floor plan of 279 square meters.
Features of the split-level space include slate floors, mahogany walls, fitted wardrobes, and winding hallways.
The living room has a large fireplace and banquettes, while the kitchen is equipped with stainless steel counters and appliances.
There is an office accessed by a narrow spiral staircase.
There are also plenty of views of the surrounding canyons, mountains, and city lights through arched windows.
The property sits on just over an acre in the Palm Canyon neighborhood of Phoenix, bordering the Phoenix Mountain Preserve.
There's also a den and library, plus a main retreat with a private balcony, marble bath, whirlpool tub, and shower.
Outside, there's a crescent-shaped pool lined with mother-of-pearl tiles and a water feature