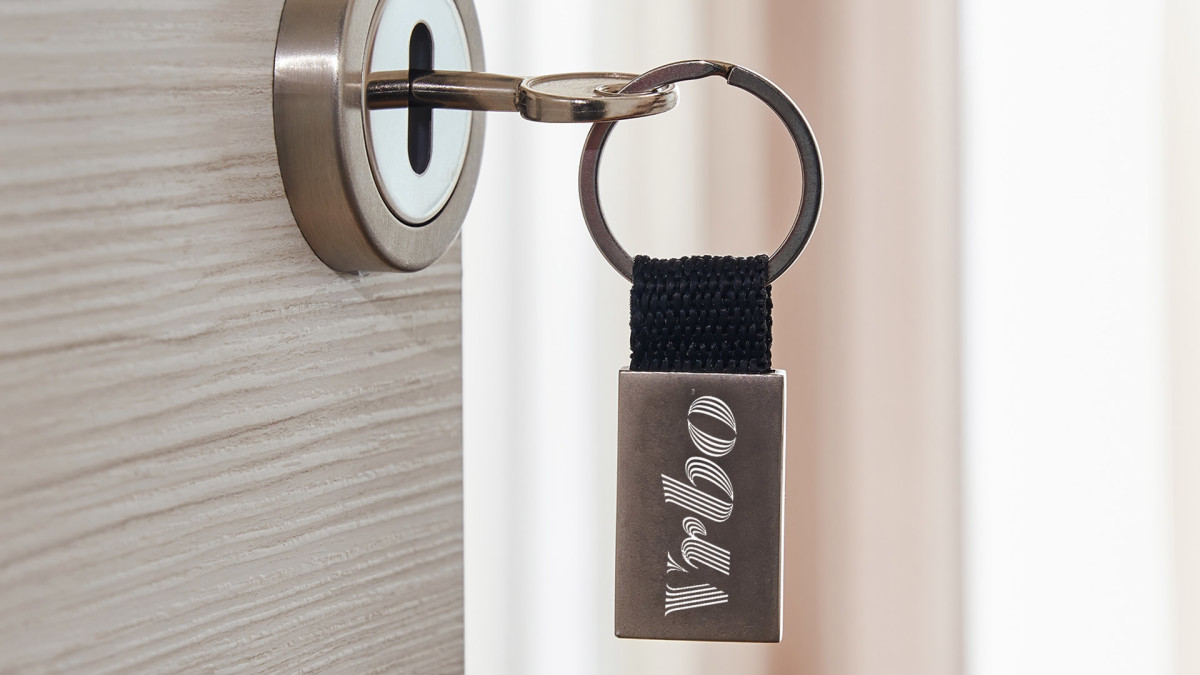 Vrbo checks tenants to solve a big problem
Before the Internet, booking a place to stay for your vacation did not offer the large number of options we have today. The most common place to stay was a hotel or resort, often booked through a travel agency. In the late 1980s and early 1990s, the Internet was born and early pioneers found ways to apply this global clearinghouse to virtually any business in the world, including travel.
Expedia Group (EXPE) – Get a free report Home and resort rental service Vrbo was one of those pioneering early companies. "Vacation Rental by Owner", as it was originally called, started in 1995 as a website for owners and vacation rental properties to advertise their listings. Between then and now, the company came under the management of the Expedia Group and has since become its leading global alternative accommodation brand.
In 2008, Vrbo's main competitor, Airbnb (ABNB) – Get a free report entered the scene, centering the rental process around individual rooms for the budget traveler. Each service offers different benefits and features for hosts and tenants. But whether you're looking for a snowy cabin near your favorite ski spot or just a roof and bed to crash in, Vrbo and Airbnb have explicit rules against unauthorized guests.
The party is over thanks to Vrbo Tech
If you've ever hosted a get-together for a large group of friends, you know cleanup can be a hassle. Maybe you even joked that "next time the party could be at someone else's house". And that certainly seems like a common sentiment, as both Vrbo and Airbnb have had to adopt policies to protect hosts (and neighbors) from guests using their rentals to host parties.
The problem went from costly to dangerous during the 2020 covid19 pandemic, when some guests reportedly rented homes on Airbnb to host gatherings of large people, which was strongly discouraged by the Center for Disease Control. Airbnb has issued a temporary ban on parties that would become permanent starting in June 2022. Part of the new policy's features included technology using in-app booking data to bar high-risk customers from certain listings.
What is your "risk score"?
Renters are assigned a risk score based on "length of stay, time to start of stay, number of guests booking, number of beds in listing and variety of other amenities, and on the weekday of the first night booked," Vrbo said in a press release.
They were quick to add that "customer demographic information is not taken into account and Vrbo does not share personally identifiable information."
The technology has been tested in Phoenix, Arizona over the past year. The company said it helped prevent more than 500 "unauthorized event bookings in the United States, saving Vrbo hosts approximately $2.5 million in party-related damages." .
The system does not cancel problematic reservations. Instead, it alerts the rental host, allowing them to decide whether or not to cancel the reservation. Guests booking also receive an alert reminding them of "the company's policies against disruptive gatherings and similar nuisances".
The company said an average of 0.25% of bookings resulted in a nuisance complaint.
Airbnb rolled out similar technology last year.
Vrbo, Airbnb and the future of travel
Both Vrbo and Airbnb have radically transformed the travel industry – and both. have faces criticism to put pressure on the already tight housing markets of many cities. But it seems the service's popularity is only growing for hosts and renters alike. Despite the price increase due to inflationExpedia Group posted a record $1 billion in returned in his third quarter review last November.